My goal is to creatively get both familiar and new people involved, laughing, and exchanging fun comments.
Those that caught my previous posts seemed to like this concept quite a bit, so the show goes on.
---
My first Steemian movie star post was the start of this new series, also linked at the end so you can catch up.
Thanks in advance for your senses of humor. It's all in good fun for the sake of engagement.
Feel free to share or use these pics to keep the comedy and spirit alive.
---
"If you build it, they will come." - Field Of Dreams
---
Behold! Round 2!!
Let's start off with a 5-in-1 special.
Can you spot the Steemians in this Star Trek cast shot? The flu was going around the set, so @blewitt, @guyfawkes4-20, @llfarms (wonder what caught her eye), @adetorrent and @ura-soul got to sit in for this iconic photo. Steem me up!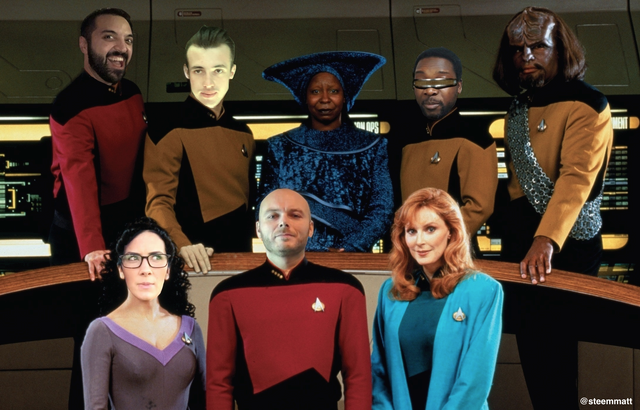 @steemcafe doubled as James Bond's iconic Goldfinger nemesis, Oddjob, whenever his tongue needed to be stuck out to the side. My personal favorite random concept.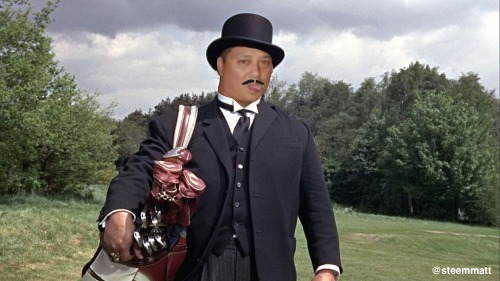 While not a movie, Steemit fan favorites @dan-atstarlite & @jaybird of the @steembirds once filled in for ZZ Top when they lost their voices. The beards were absolutely real and they nailed Cheap Sunglasses.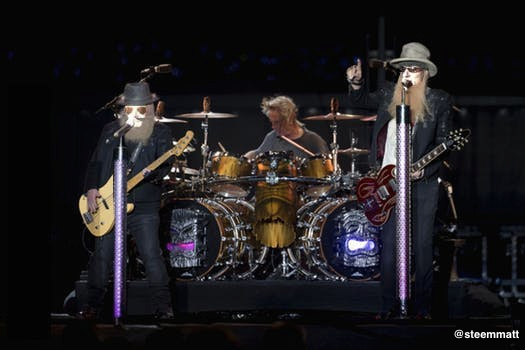 @trafalgar filled in as Mr. Chow when Ken Jeong was too hung over in the Hangover. The epitome of irony, I know. I chose this one with sunglasses to partially respect his privacy.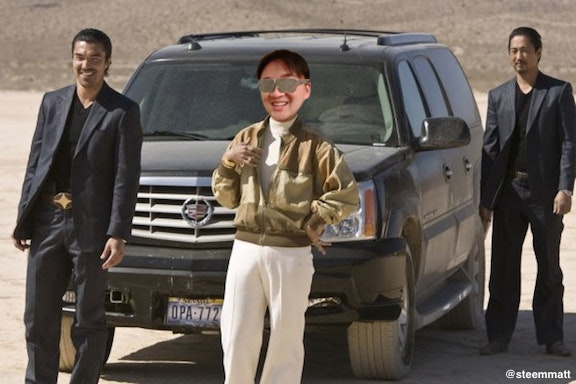 @celestal filled in as Iceman in Top Gun whenever Val Kilmer's hair went flat. Such a natural. What a stud! Maybe we should all be eating the dried fruit he tried to give us at SteemFest.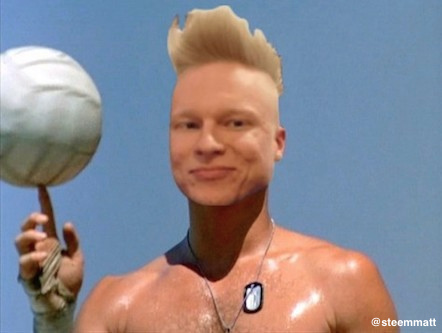 Lastly (this took a while), @gtg in his element as Ian McKellen's Gandalf stunt & body double when mana was low. When he auditioned, everyone in line after him turned around and left. Some people are just born with it.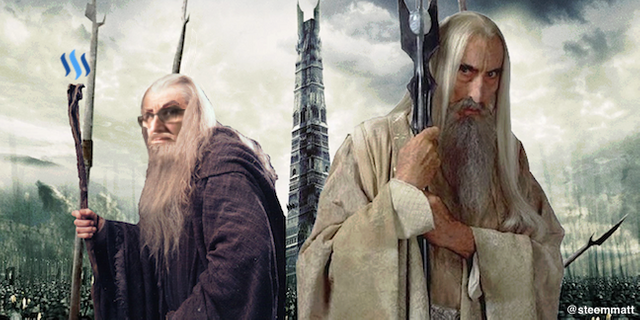 ---
That's it for this round. Stay tuned for more, and please let me know you were here. The comments are nice to see.
Volunteers, material and/or suggestions are more than welcome.
---
The Engagement Series:
Steemian Christmas Card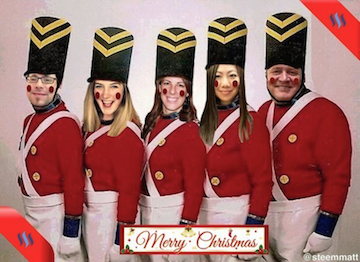 Steemian Movie Stars - First Installment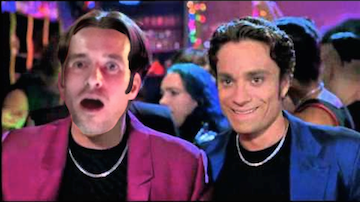 A Very Unique Steemit Fable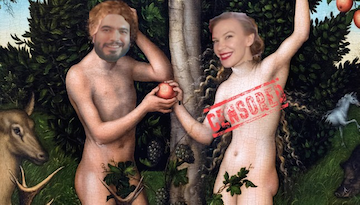 ---
Hope you enjoyed,