Energi (NRG) Now Listed on Citex!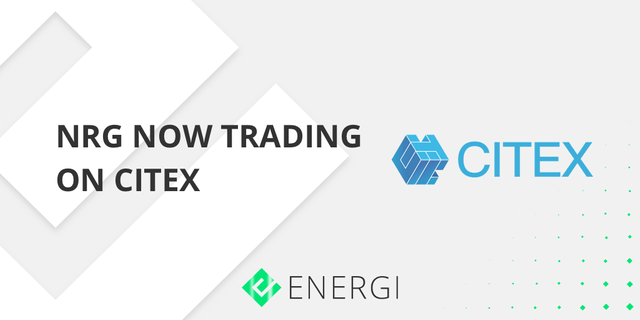 We're happy to announce that Energi $NRG is now officially listed on Citex!
CITEX is a peer-to-peer digital asset trading platform with the aim to open up a digital asset trading platform for full process transfer, payment and transaction of legal currency. CITEX is committed to providing a safe, efficient and open blockchain digital asset trading and hosting platform with trust.
-Citex Exchange
Click on the links below to access our NRG/BTC and NRG/USDT pairs on Citex!
https://trade.citex.co.kr/trade/NRG_BTC