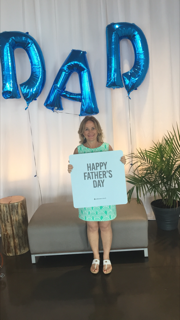 Here the U.S. we are celebrating Father's Day today. I want to give a shout out to all the Fathers and men of the world because even if you aren't a biological Father you may be a Father figure to someone.
I want you to know how important and necessary you are to your family and to this world. Your strength, bravery, intelligence, boldness and compassion are vital. Don't be afraid to be a man of prayer and a leader.
You were put here for a purpose never forget that. If you don't yet know what your purpose is go and seek it out.
Have an amazing day!