Greetings Steem Community!
As my first post on here I debated for seemingly weeks on how to start my blog and what I would write about.
Since the definition of a blog is basically a long fluid conversation or diary, I asked myself:
"Who am I? What do I enjoy or find passion in? Where am I at in my life right now? What challenges and choices am I being faced with?"
Pondering these questions for far too long, I decided to take a walk outside. As I was walking I realized more and more that not taking initiative was a result of being afraid to be vulnerable.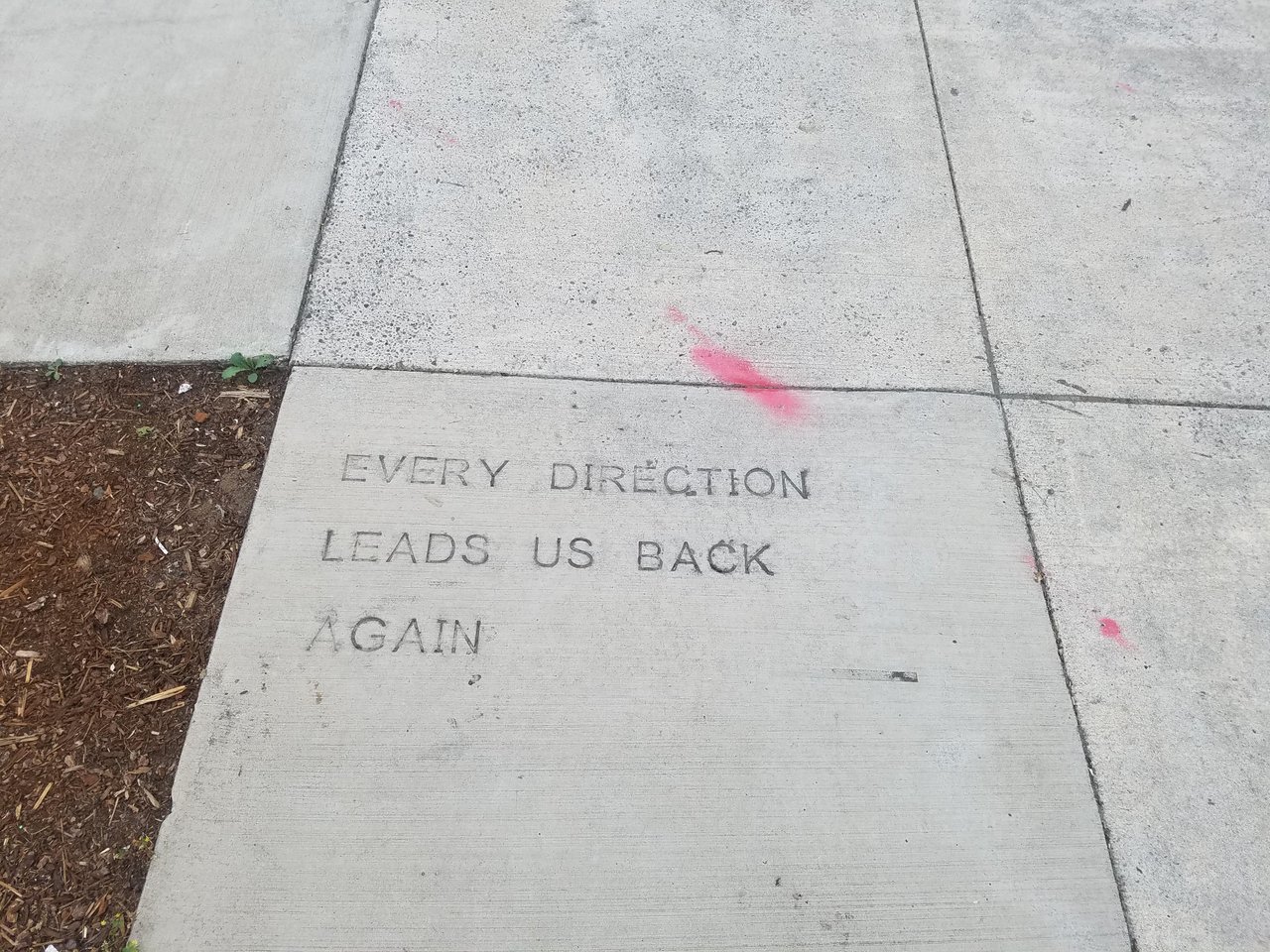 Fear of opening myself up and releasing those things inside I fear to speak about.
The longer I hold myself back from taking action, the less I am living in the present moment.
Constantly saying Oh I'll just start tomorrow..or next week..or never?
INDOLENCE-avoiding activity, Inertia, Laziness ...
On a sidewalk by my apartment thats where I stumbled upon the picture above, I looked down to see a message..
"EVERY DIRECTION LEADS US BACK AGAIN"
Every day is a battle waging within, to start truly living or stay in perpetual depression? To choose activity and growth? Or laziness and stagnation?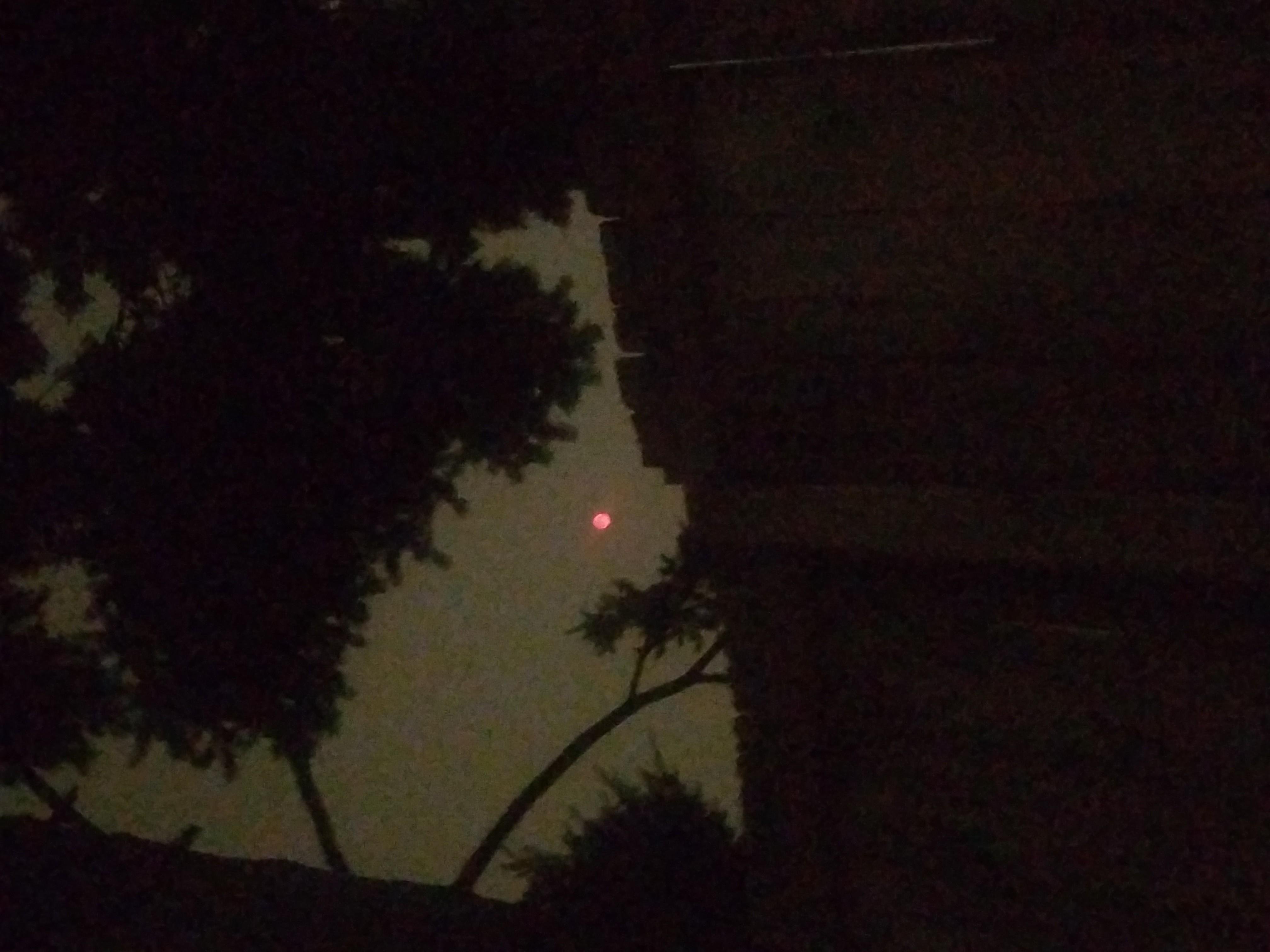 So I am writing this blog to help myself break out of a depressive cycle, to overcome fears and become more active. And hopefully offer some of my experiences to fellow people who also struggle with unraveling mental walls.
Happy Harvest Full Moon! The smoke out here in Oregon made it glow red the past couple nights 🌙
"Every Direction Leads Us Back Again"