There has been a spate of extortion emails going round where you get told you were watching porn and that they will release it to your friends unless you give them Bitcoin.
I always seem to miss out on these, and only hear about them second hand. But finally today I got one!
Woohoo!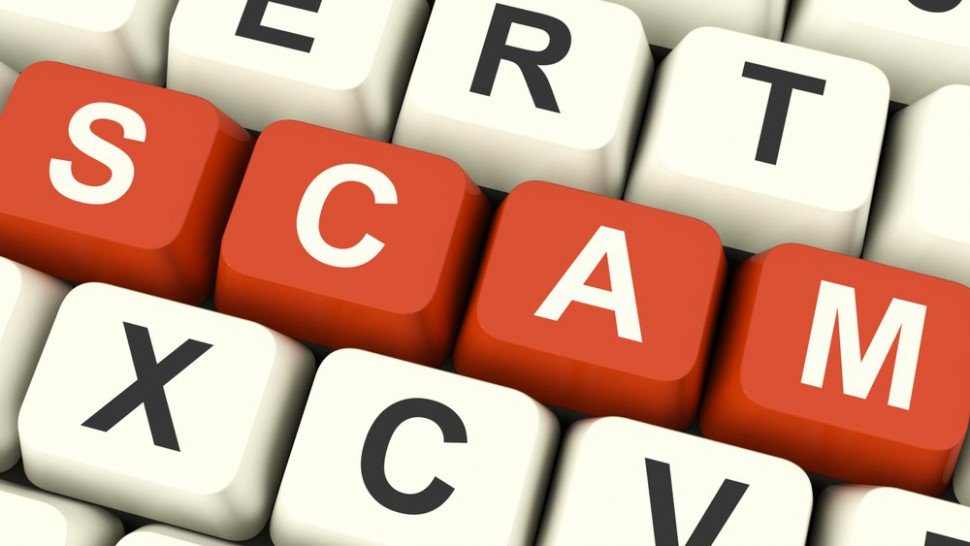 image source
Given that I don't have 600USD in Bitcon, and even if I did I wouldn't give it to a scammer, I think it is pretty obvious that I'm not going to pay for my 'mistake'.
That means that soon, coming to an email near you there should be video of me 'participating' with a porn video.
If you get the email can you forward it to me please?
I'd like to find out what video I was watching, given that I don't go to porn sites.
There may be plenty of people offended by emails like this, but I just find them funny – like the people who phone up from 'Microsoft' to tell you there is a virus on your computer.
You'll see this bit from the email below:
Im very proud for this soft, it makes devices work as rdp with keylogger function
Dude – if you have installed a keylogger on my PC, then why are you asking for Bitcoin? You can just log into my bank account and empty it.
Also:
I will know when u opened this message, I adjusted special tracking pixel in it.
There is a small problem with that. In order for that to work you need to send the email as HTML. This was sent as plain text - Content-Type: text/plain; charset=utf-8
The From address in the email points to - ospreypointrvresort.com, which is a real website. But the name portion of the email address is garbage (I'm thinking). So it looks like their mail server might have been hacked.
Looking at the content of the email, it does not look like this person has English as a first language, and given that the domain the email has come from is in the U.S. I'm thinking this is either a holiday worker in the U.S. or more likely a hacker that got control of their email server and is using it without their knowledge.
I'll send them an email and let them know.
So if you get an email like this, I think it is pretty safe to ignore it. Unless of course you have been participating with a porn video in front of your camera. Then my best advice would be to send 600 USD in STEEM to my wallet and I'll see what I can do to sort it out for you. (i.e. share it on Facebook)
Until then, be careful where you click.
Here is the email as I received it
Hi.
I genuinely look forward that I will not graze ur heart. Shit happens, life didn't leave me selection. I have nothing against people with weird tastes, moreover only God can judge u. So:
First of all, I adjusted the particular virus on a web site with porn videos (I think you understood me).
Secondly, when u tapped on a video, soft at once started working, all cams switched on and screen started recording, then my soft collected all contacts from emails, messengers etc. Im very proud for this soft, it makes devices work as rdp with keylogger function, exciting. This email address Ive collected from your device, I message u here because I guess u definitely are going to check your working address.
Finally, I created a split screen video, with your participation and porn film from your screen, its kinda strange. Consequently, I can share this video with all your friends, colleagues, relatives etc. I guess it's a huge shame for u.
But we can resolve this problem. 600 Usd- in my opinion, very common cost for mistake like this.
I accept only btc(cryptocurrency), here is my wallet's address - 1AEy4x1PJWPsNaCu37QbLXYjjbbfdDqw6J
U have 50 hours after reading my notification to complete transaction. I will know when u opened this message, I adjusted special tracking pixel in it. This time is sufficiently only to finish all verifications and transaction, so you have to think fast. If I wont receive my «wage», I will share this video with all contact Ive received from ur device.
You can complain to police for a help, but they wont find me for even 100 hours, Im foreign, so think twice. If Ill receive btc- all evidence will be erased forever and I will never message you again.
U can reply, but this Will not make sense, I sent you this letter using my soft for anonymous messages, I don't check the mailbox after using it, because I contemplate about my safeness too. Good luck, I hope u will make a good solution for u.
---
Steemit etiquette
Do write meaningful comments
Do discuss the topic in the post
Do tell me about how we share an interest
Do take the time and effort to actually read the post before commenting
Don't ask for follows
Don't ask for votes
Don't say you have voted for a post and then not vote for it
Don't say you have resteemed a post and not resteem it
Don't write short coments like 'Nice post'
Do be the sort of person you want reading and voting for your own posts.
---
Do you like games?
Check out my Steemit Ultra Marathon game where you can win 20SBD for first place, 10SBD for second and 5SBD for third. Get your virtual running shoes on and get ready to run!
---
Also don't forget to check out my Dad's blog
Who else can tell you stories about impersonating an officer, stealing a military aircraft to go on a booze run, or steal military aircraft and go on an unsanctioned bombing run - and that's all before he turned 18!
Check out @len.george and find out what other madness he got up to!
---
Are you new to Steemit and trying to figure out what it's all about?
Head over to: https://www.steemithelp.net/. It's the best place to get a handle on what the platform is all about.
---