Overview
Hello Friends, Project Eloncity is a project related to the power industry and addresses a lot of issues which can be found in modern centralized AC power systems. Due to the promising concept and reliable features, this project was able to win the trust of a lot of people as a rising new project and is now one of the major considerations of investors who are looking at ico's. So if you were following my articles about project Eloncity you can remember I described all most all the aspects of project referring to its whitepaper in last article and hope now you got a very good understanding of the project and its features. you are not late even now if you haven't read it yet I welcome you to read the last article and get a better idea about the eloncity project concept. So my this article is totally about the " Private Sale " and " Public Sale" of project Eloncity and this article will be very significant for you if you are planning to invest in the project Eloncity. Most of my followers were very interested in the article series on project Eloncity and I decided to bring information about the token sale this time. And if you need to contact the admins of the project you can join the group krypticals telegram group and find a solution for your issue very easily. I have inserted all the relevant links at the end of this article and you can use them. As you all know project Eloncity is the answer to a lot of problems in currently centralized energy grids. This project is a truly a very significant project to the whole world and it will be the future of the worlds power industry. And the most environmental friendly crypto-based project I have seen recently and this project is totally depending on environmental friendly renewable power sources. So let's pay our attention to Eloncity token sale.
PROJECT ELONCITY : Private sale and Public Sale
We can divide Eloncity token sale to basically 2 main stages
Private sale
Public sale:
private sale is active now. If you interested in joining now please visit the official website through the given link at the end of this article and fill the application which is given on the website. Then you need to wait sometime till the verification process is completed. And you have to pass the KYC verification process successfully. Afer each step in the verification process is over you will receive an email with further instructions. And the dates for the public sale will be announced and it will be operated through www.tokeneed.com as usual in before projects Merculet and Egretia. so if you are interested in investing in this project through the public sale first you have to sign up in www.tokeneed.com and after that, you need to get verified through a KYC verification process. The Minimum investment is 0.1 Eth and Maximum is 3 Eth. For more details, you can contact admins through kryptical telegram group.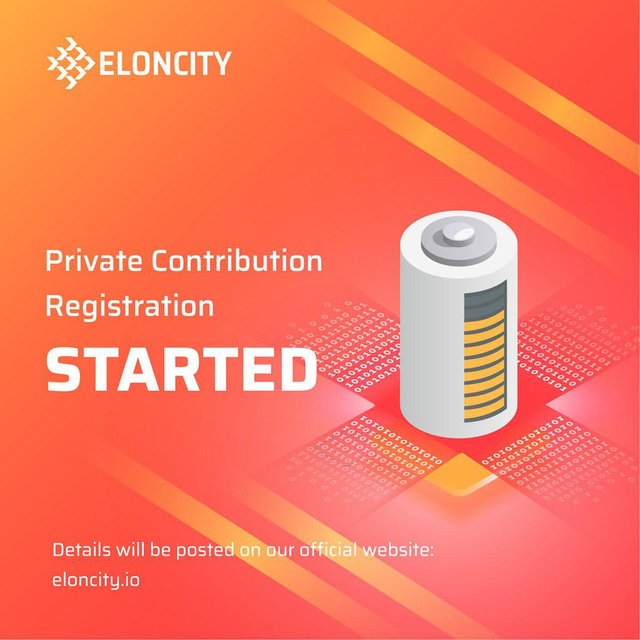 Token Details of the Project
• Type of token: ERC 20
• Symbol of token: ECT
• Hard Cap of the project: $33 million
• Platform of token: ETH
• Payments Accepted Private sale and Public Sale: ETH and BTC
• Minimum Investment in the public sale: 0.1 ETH
• Maximum investment in the public sale: 3 Eth
• Countries which are restricted from Participating: USA, China, New Zealand etc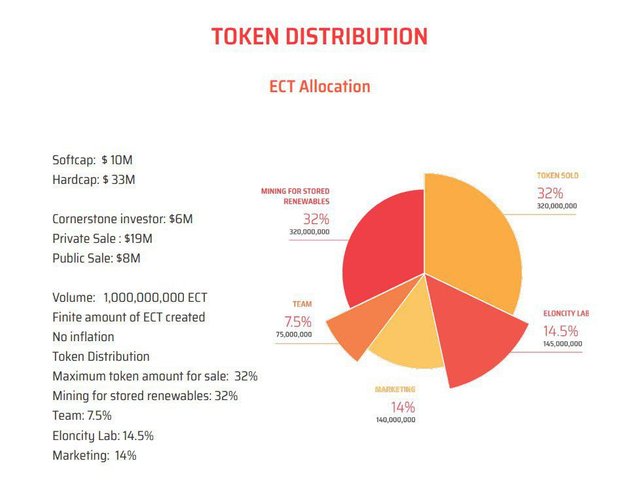 So I like to welcome all to go through the whitepaper of project Eloncity and get a clear idea about the project. Please feel free to bring forward all the questions you have about the project Eloncity or the whitepaper of the project in the comment section
Thank you
Pubudu Eranga
whitepaper: https://drive.google.com/file/d/1dkUNgo1_m4X4gf96rfnwEIN-W4P5HB9c/view
My Identification Link / To the website: http://eloncity.io/?utm_source=Content&utm_medium=Bounty&utm_campaign=B000308
Eloncity Telegram Group: https://t.me/Eloncity
Krypital Bounty Telegram Group: https://t.me/KrypitalBounty
Krypital News: https://t.me/KrypitalNews
Don't forget to follow these social media profiles to get the latest news about the project.
Facebook : https://www.facebook.com/Eloncity-229599404279234/
Twitter : https://twitter.com/Eloncity_io
Linkedin : https://www.linkedin.com/company/eloncity/
Instagram : https://www.instagram.com/eloncity_io/
Reddit : https://www.reddit.com/r/Eloncity/
Author Details :
My Name: Pubudu Eranga
My Bitcointalk profile: https://bitcointalk.org/index.php?action=profile;u=1685433
Please feel free to ask any question or make a comment on the article in the comment section.