Hello! Today I want to show you one more drawing of mine - a portrait for @highonthehog.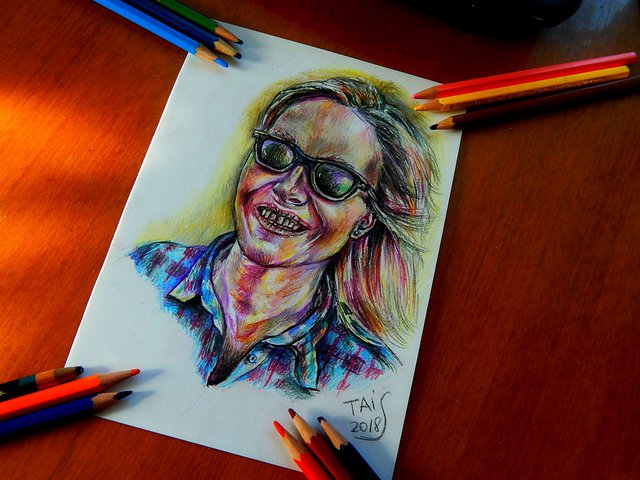 I really like her exciting and interesting posts and I wanted to make a small surprise from me- this portrait with colored pencils.

Dear Highonthehog, I hope you enjoy my drawing!

Thank you for watching!