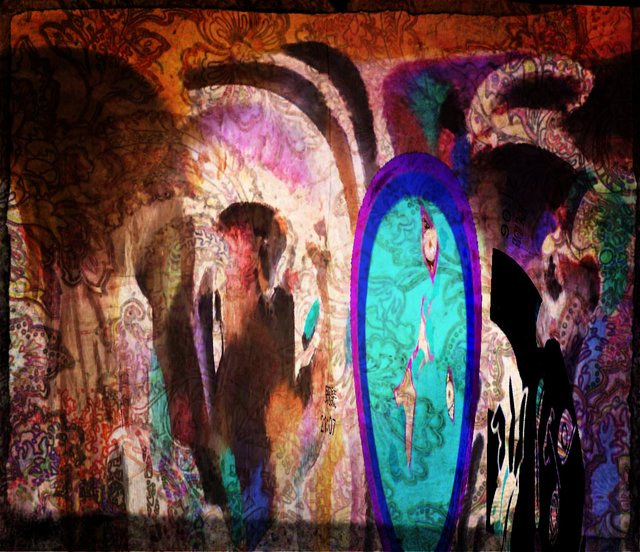 [JPN]
いつもいる人がいないと、時間が止まったようである。
そして、映画を見ていても部屋が静かである。
何もない。
何もないということを書くのは難しい。
何もないのであって、書くことも無い。
そんな時に迷惑なことが舞い込むもので、町内会のおばさんがやってくる。
何かあると、「去年はどうだった?」の「何言われるかわからない。」など今最も聞きたく無いようなことを並べて帰る。
結局「僕が適当に決めますから、何かあったら会長が勝手に決めた。と言ってください。」と言ったら「そう!?」と落ち着くようである。
何をその歳になって恐れることがあるのかと思う。
面倒である。
無気力な時に最も気力の湧かない話、余計にこの世が面倒な事ばかりに見えて嫌になる。
それにしても、まだまだ先は長い。
それにしても腹が減る。
ナポリタン
塩ラーメン
プリン
イタリアンサラダ
すりおろし玉ねぎドレッシング
ごはん
ピザ一切れ
カフェラッテ
卵ご飯
など食べた。
今日もまだ数時間あるので、何を食べるやら。
あまり無気力で食べては寝てるので、今日は深夜営業しようかと思う。
芸術倶楽部 亀甲堂は本日深夜営業する予定です。
予定は未定です。
[ENG]
It seems that time has stopped unless there is always a person.
And even when watching a movie the room is quiet.
nothing.
It is difficult to write that there is nothing.
There is nothing, there is no writing.
In such a case annoying things will fly in, the lady of the neighborhood association will come.
When there is something, such as "I do not know what to say" of "How was last year?" Etc side by side I will arrange things that I do not want to hear most.
After all, "I will decide suitably, so if there is anything, if the chairman decided without permission", it seems to settle down with "so!?"
I wonder what is afraid of becoming that age.
It is troublesome.
When you are lethargic you talk the most powerless, it makes me unnecessary to see the world as a troublesome thing.
Even so, the destination is still long.
Even so, I am hungry.
Neapolitan
Salt ramen
Pudding
Italian salad
Grated grated onion dressing
rice
A piece of pizza
Cafe latte
Egg rice
I ate.
I have a few hours today, so I'm going to eat something.
I am sleeping if I eat less lethargely, so I think I will open late at night.
The art club Kameokodo is scheduled to open late night today.
The schedule is undecided.