Hello!)
In the previous post I wrote that I went to draw in the museum of railway transport.
We wandered long enough along the platforms, looking at locomotives, diesel locomotives, wagons that made their last stop at this station. Long chose what to draw, since time was limited, and around there were so many wonderful exhibits.
I chose one beautiful black locomotive E-2450.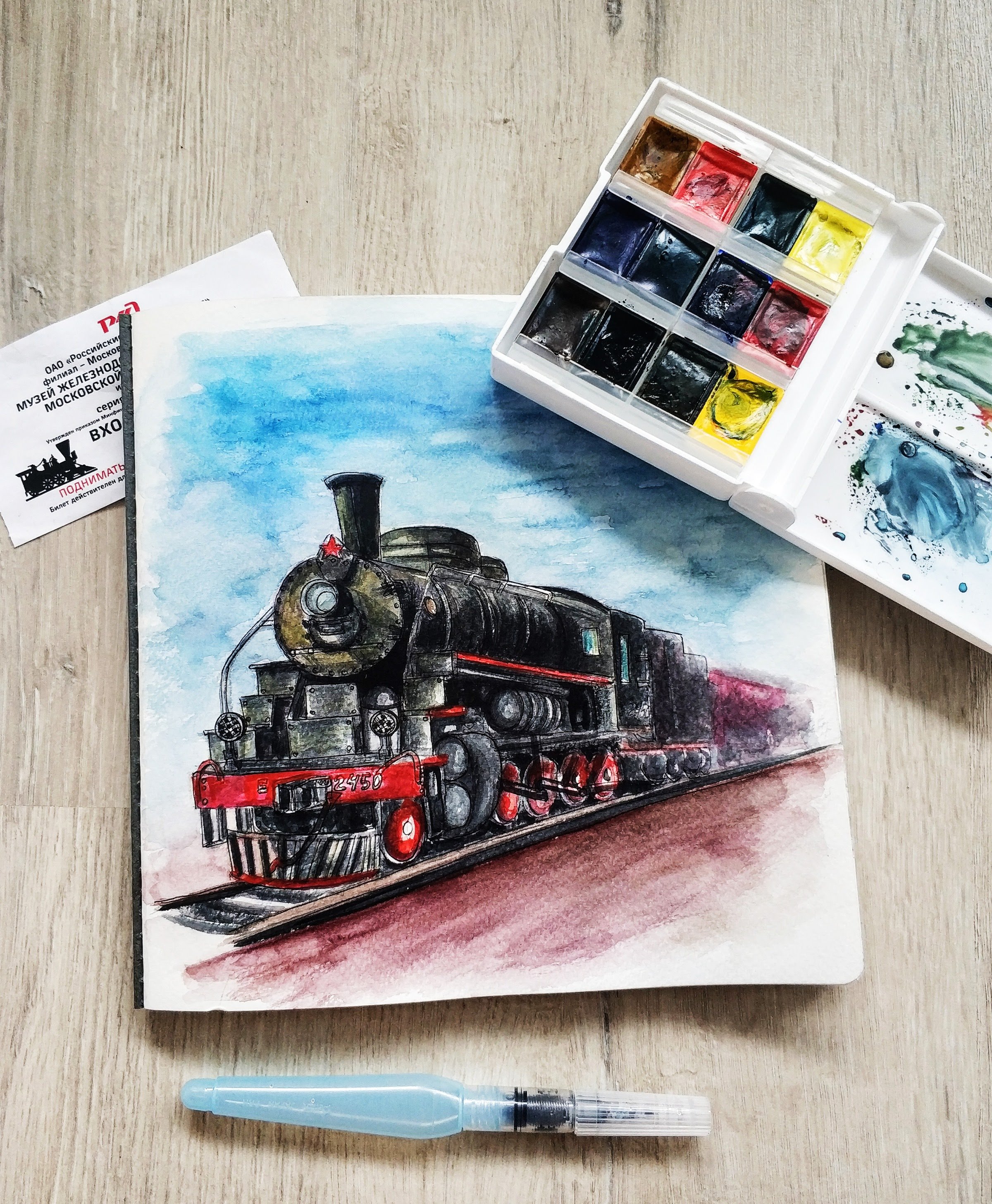 The E (American) steam locomotives were delivered to the USSR from the USA in 1944-1947. They worked in the freight traffic on many roads, for example, at the Moscow-Kiev one in 1944-1949. Then they were increasingly used in Siberia and the Far East.
The steam locomotive E 2450 was built in 1944 at the Baldwin plant in Philadelphia. He worked at the Sverdlovsk, Krasnoyarsk, Far Eastern railways. The length of the locomotive is 22.2 meters. The maximum capacity is 2080 l / s, the coal reserve is 18 tons, the speed is 70 km / h.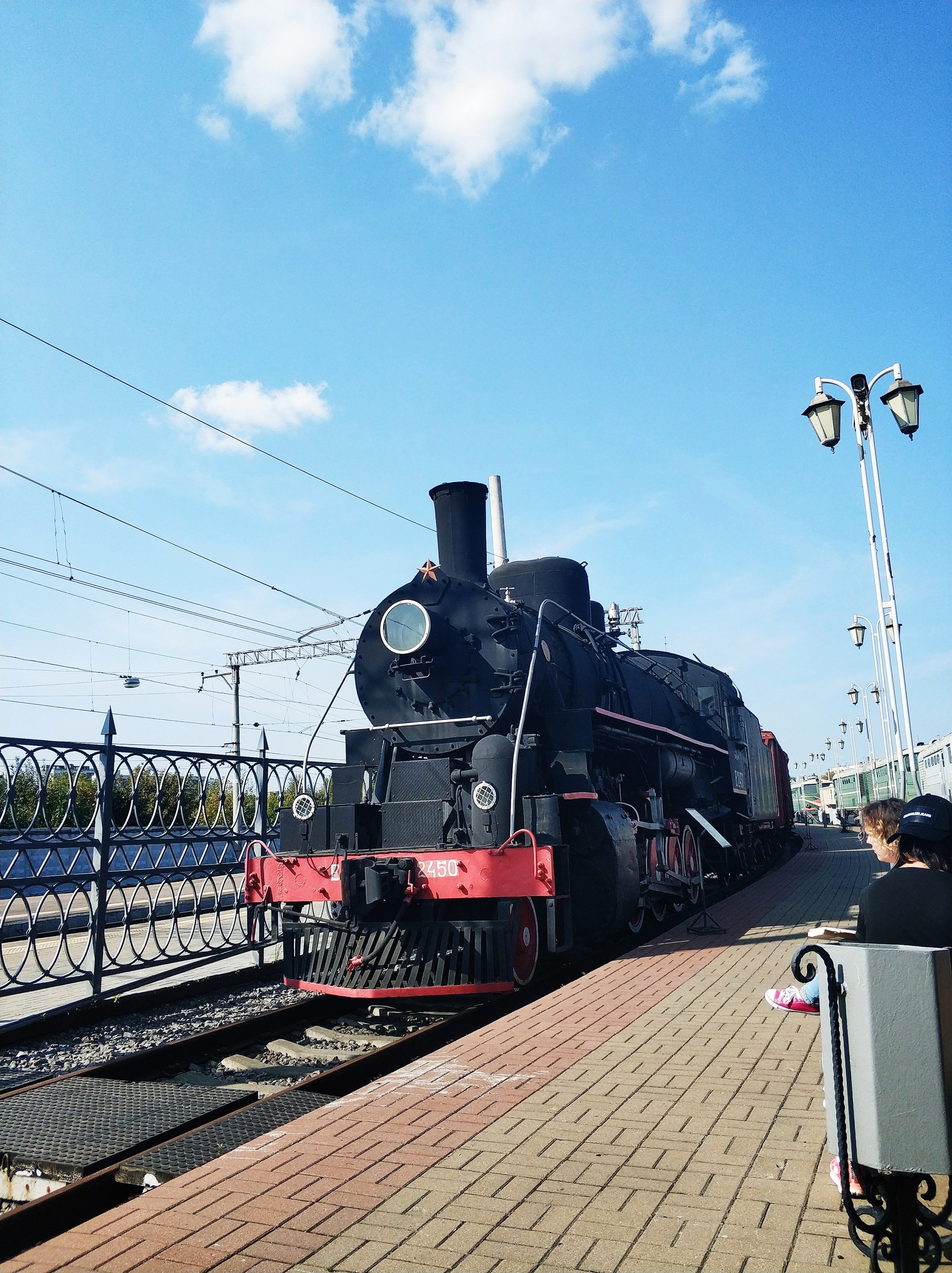 I had a watercolor sketchbook and a mini-set of watercolors with which I decided to draw a sketch. I also discovered for myself the convenience of a brush with little tank, which was very convenient to use in street conditions. Now this is my creative marching mini-kit.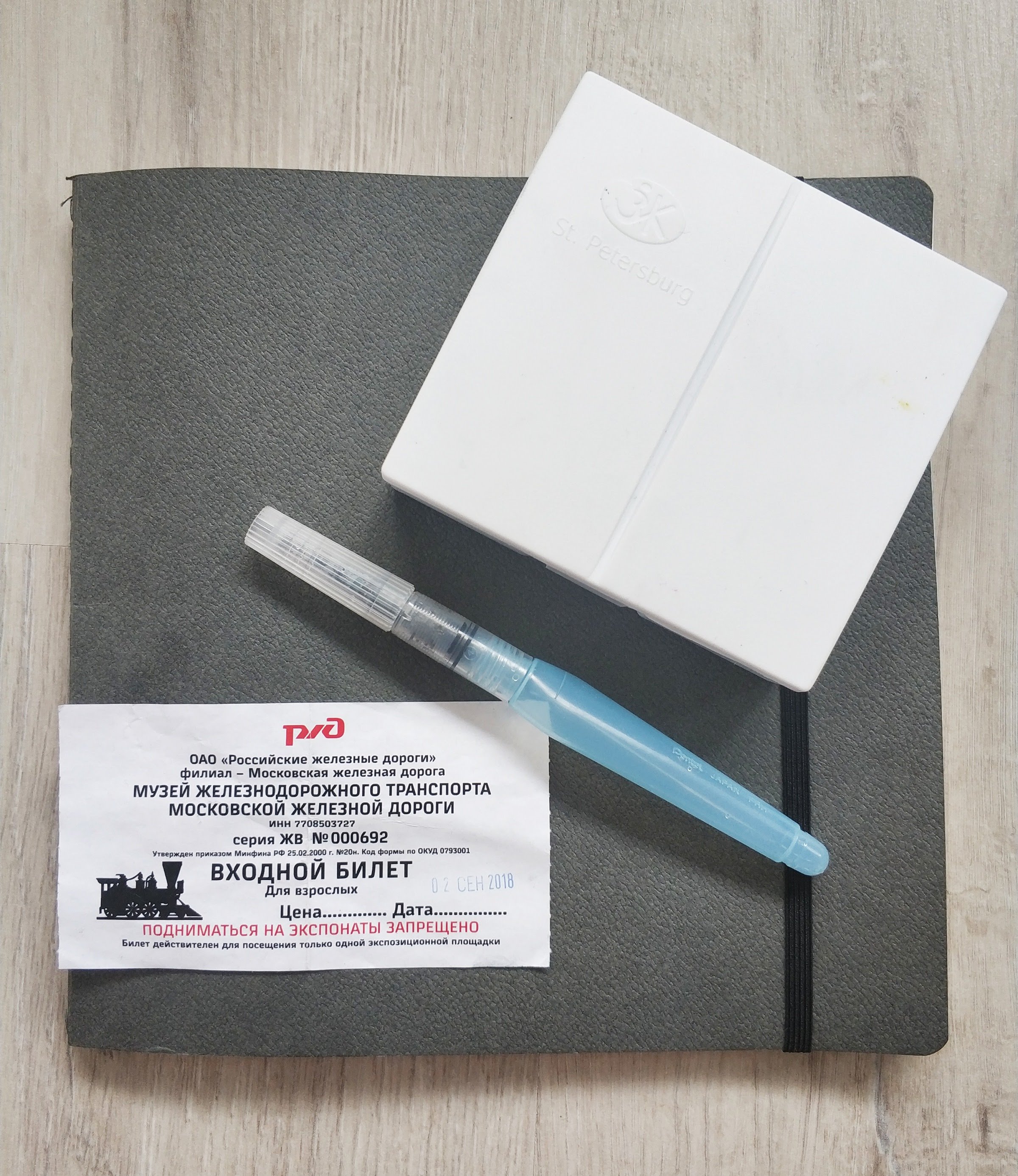 At first I quickly drew the contours with a pencil, circled it for accuracy with gray liner, filled the picture with color. In the end, I emphasized some lines with a thin black liner.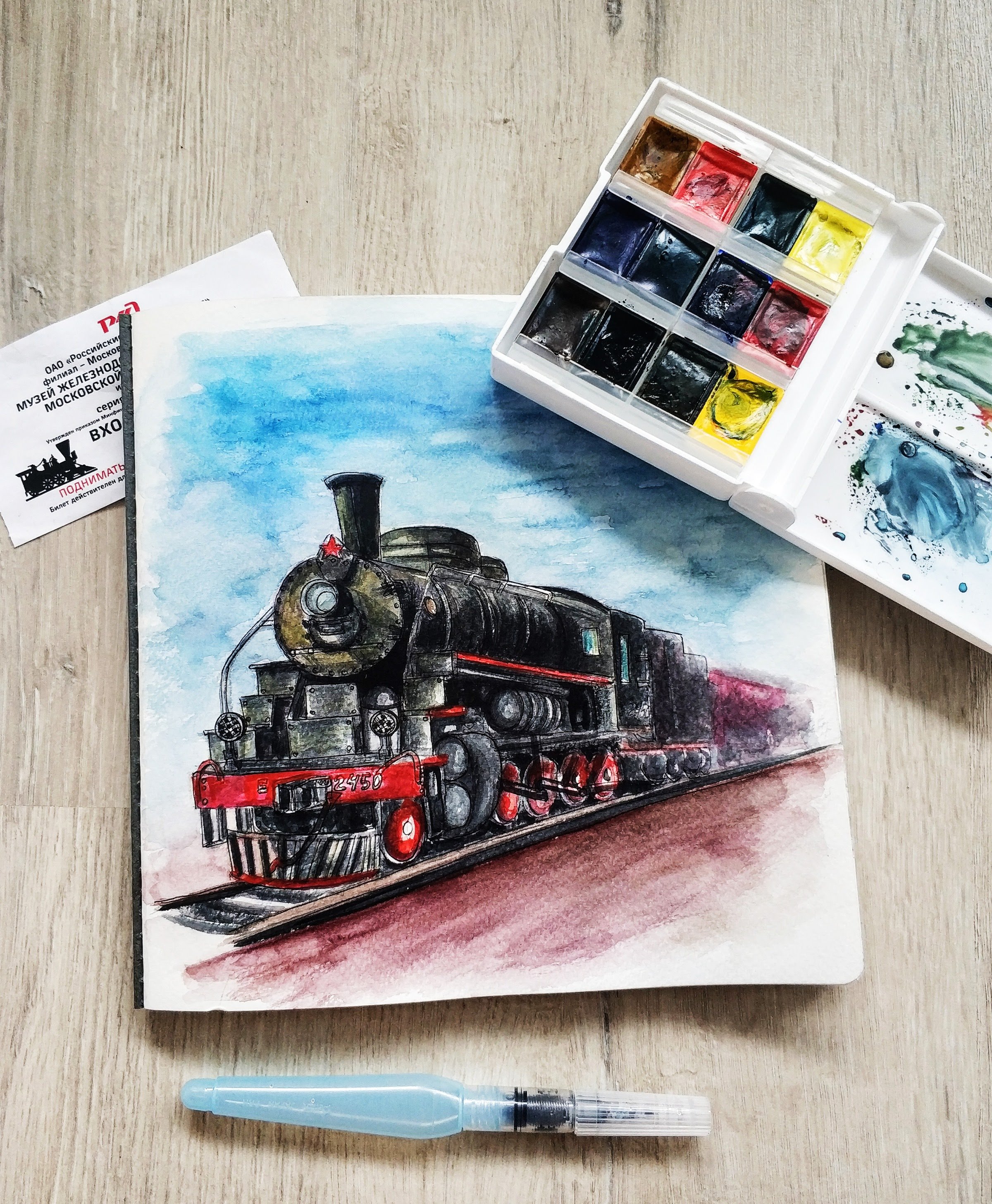 Thank you for your attention! If you like my post – please, subscribe).
I apologize if you find mistakes in my text. Unfortunately, my English is not perfect.