Hello!)
Today I want to show you a miniature illustration. I drew it for a micromarathon, which took place in the Instagram. This picture I drew on theme «water».
For drawing I used alcohol markers, a liner and a white gel pen.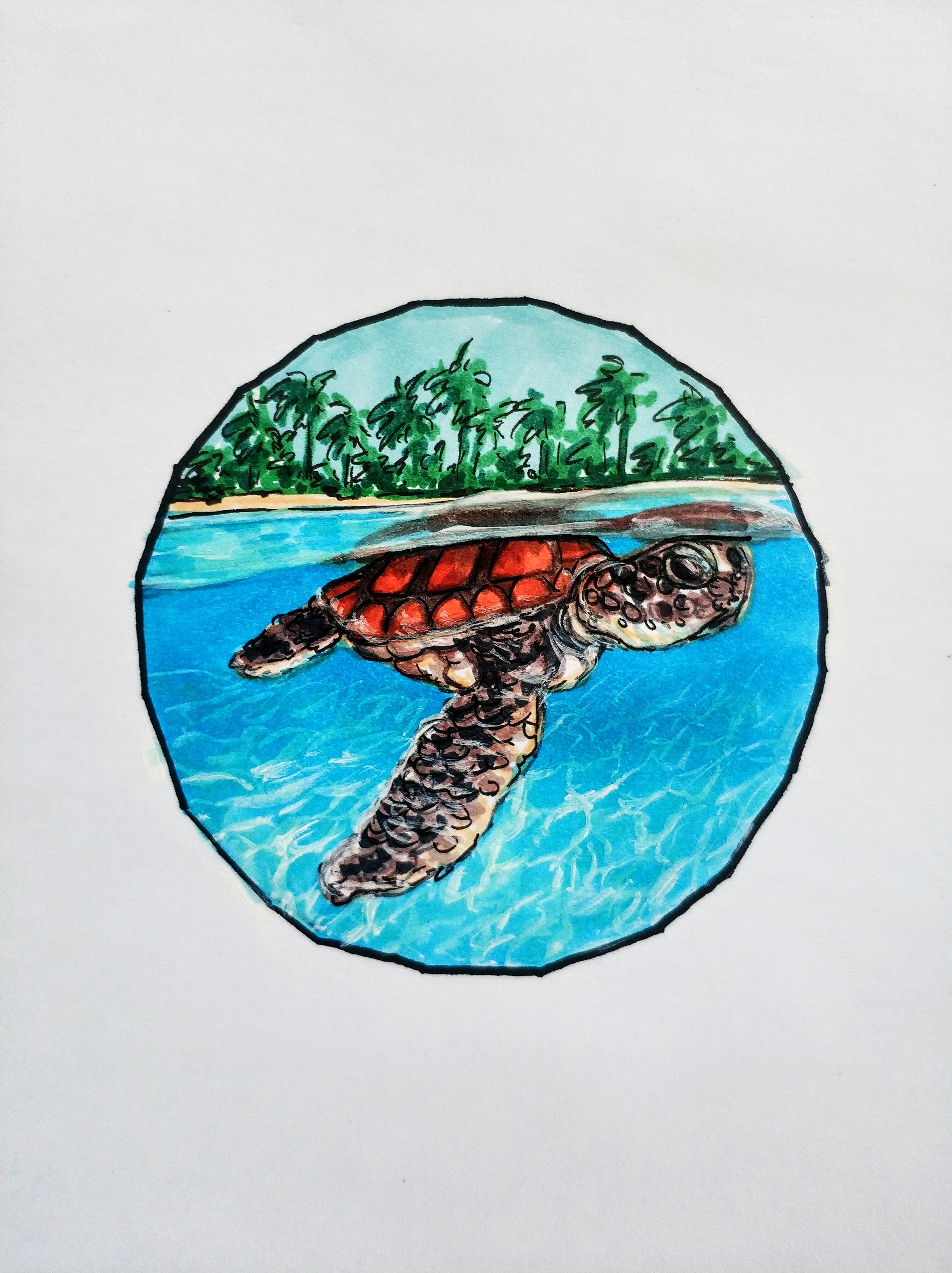 Previously I drew the contours of the drawing with a pencil.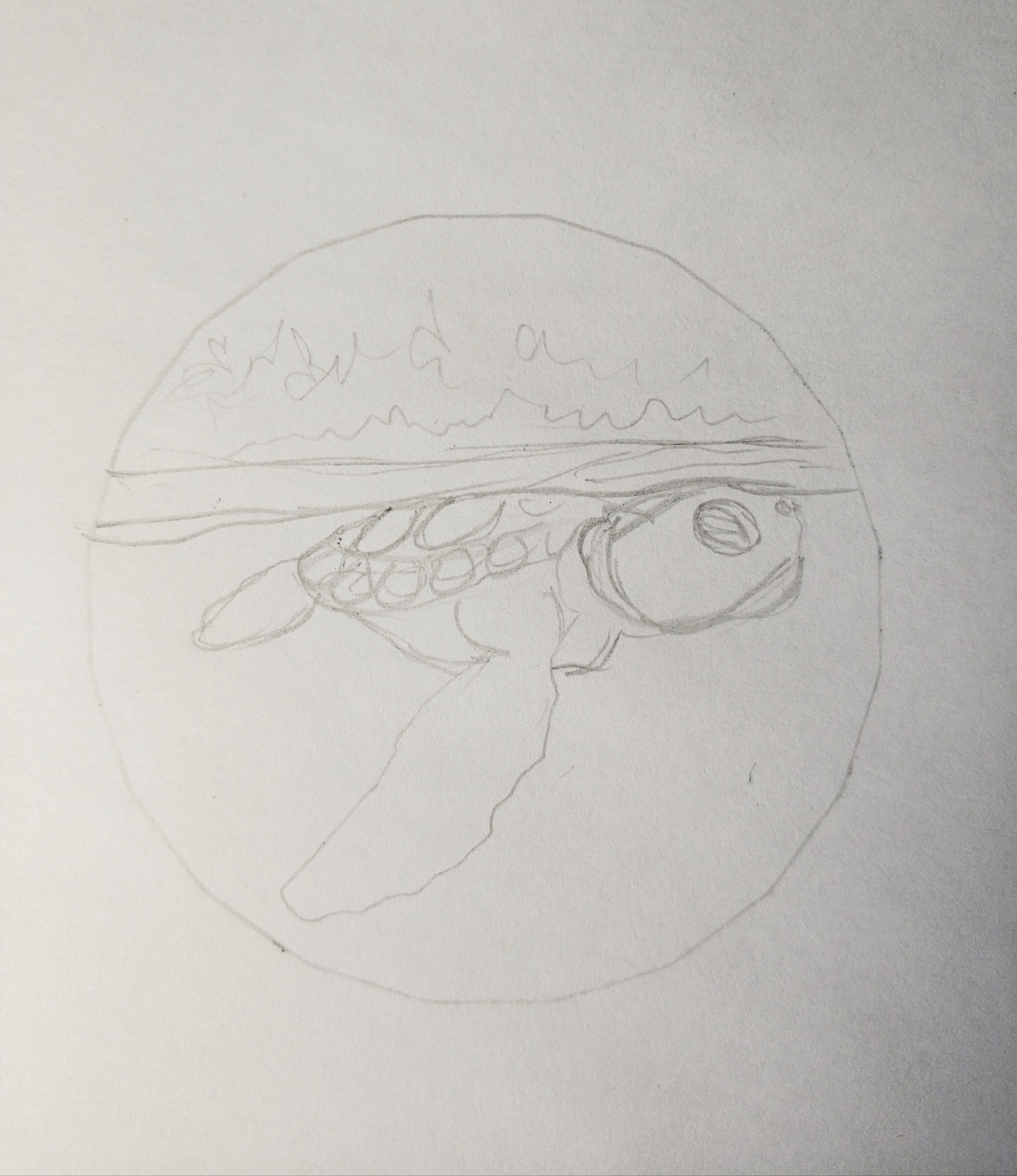 Then I began to paint over. I decided to start with the main figure of the picture - the turtle. I used the markers of the color of the umber, orange, yellow, dark gray, blue, and liner.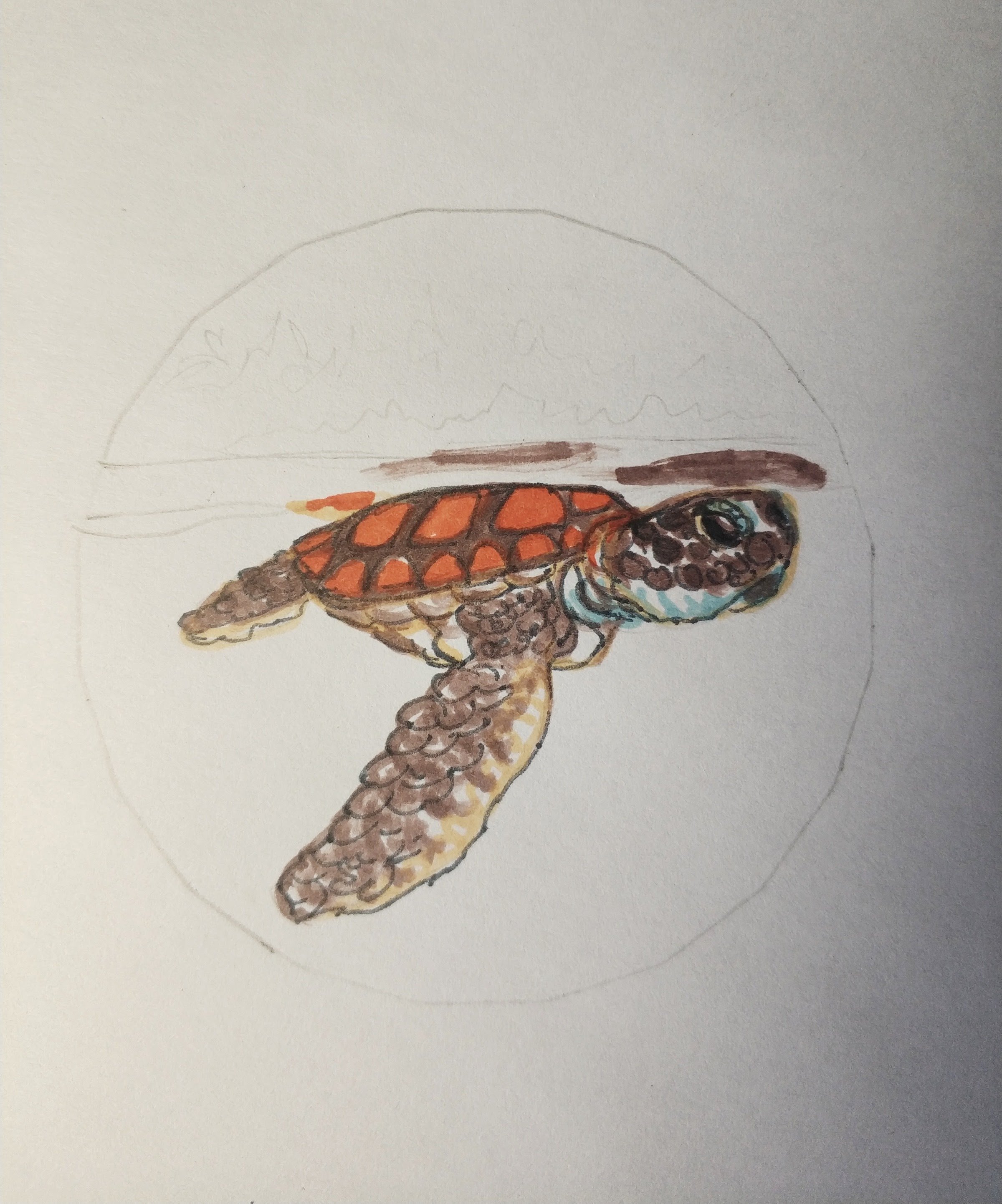 Painted the water with a blue marker. With a white gel pen drew strips - light flashes of water ripples and then painted them with mint color.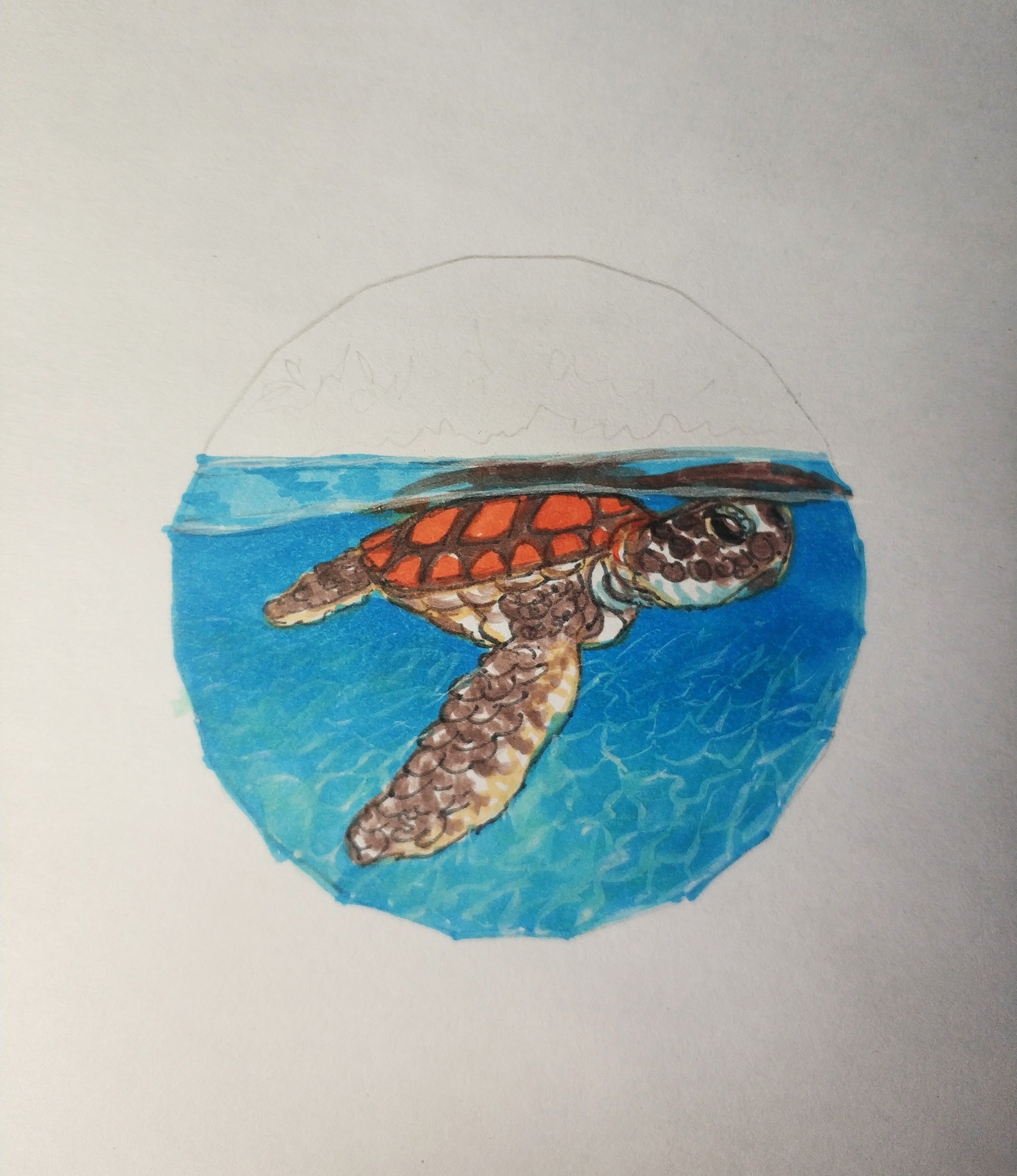 I drew a distant background - sandy beach, palm trees and sky. For the sky I used a cold blue marker to make the sky different from the sea.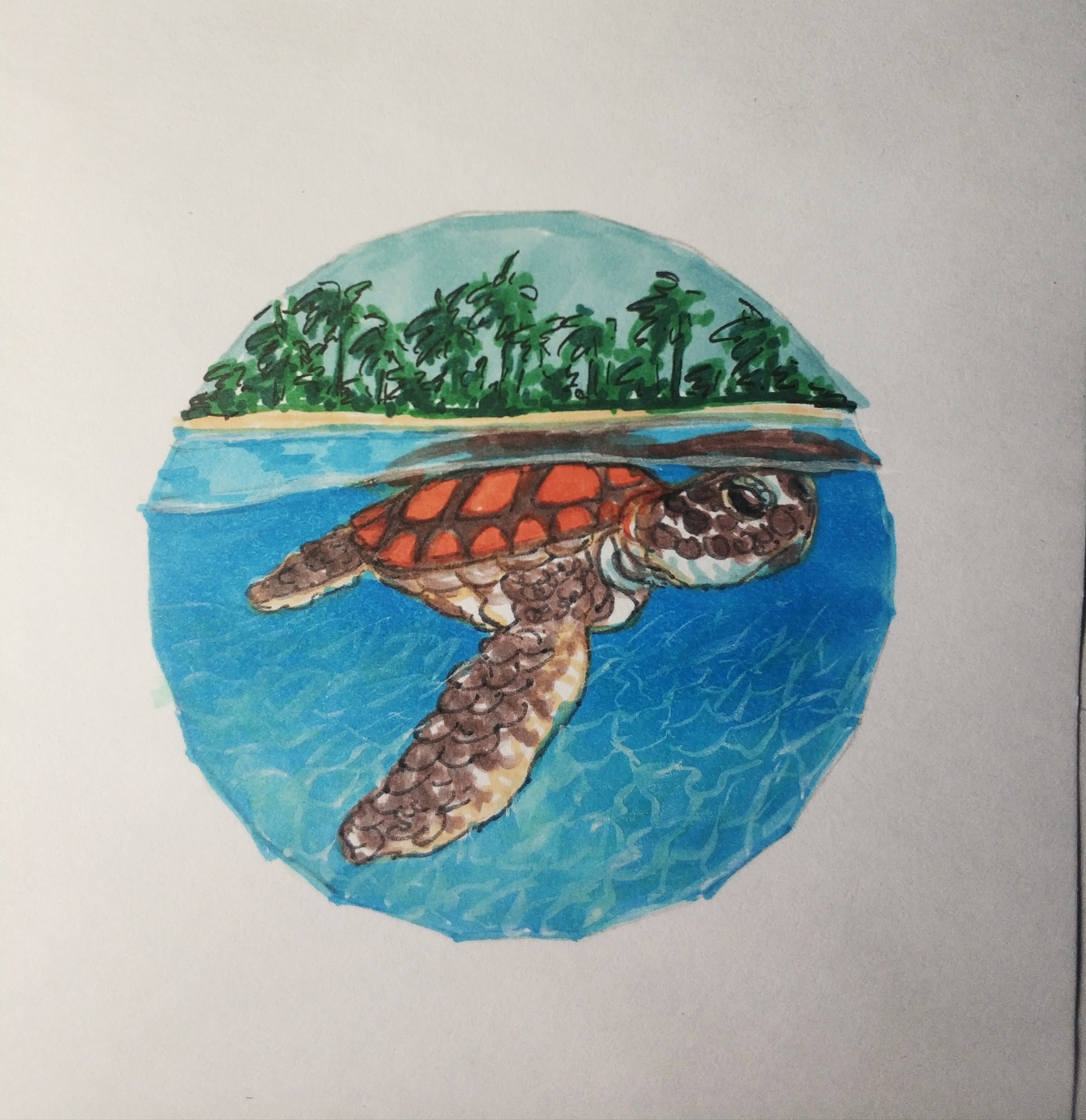 I emphasized some details with the liner. My drawing is ready.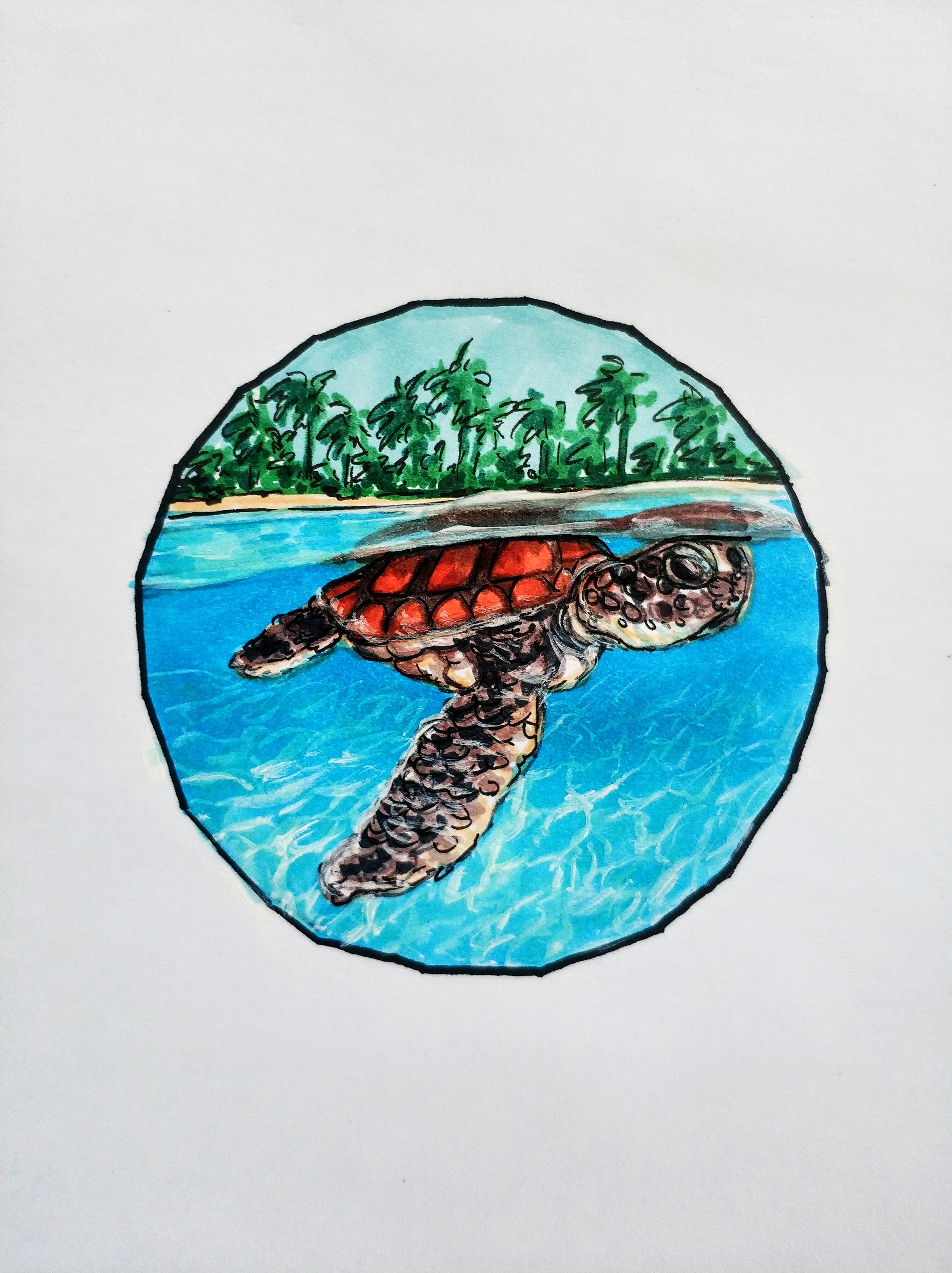 Since there was a restriction on the size of the drawing (should not exceed 5 cm), I photographed also my picture near the jubilee coin of the USSR for comparison.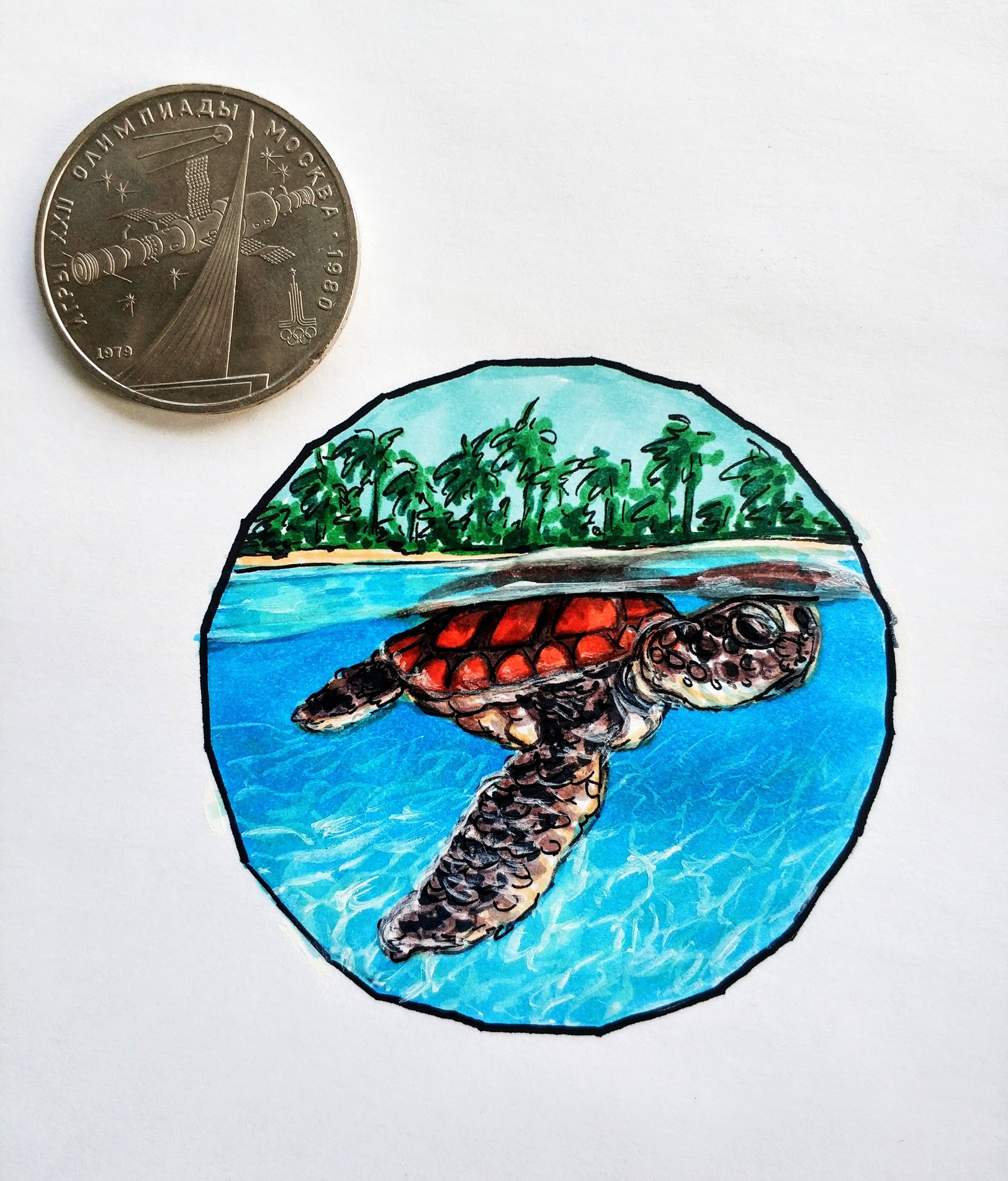 Gif with the stages of drawing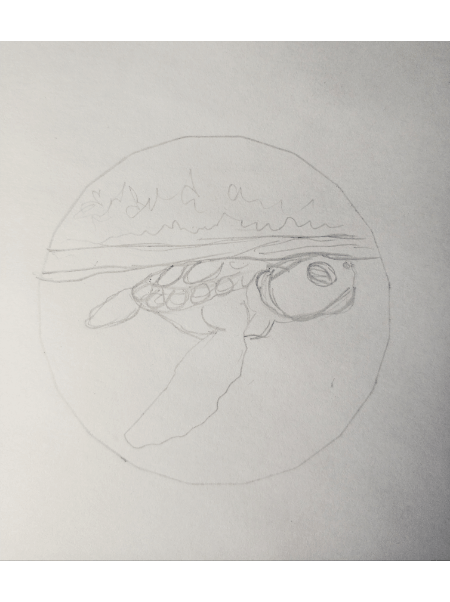 Thank you for your attention! If you like my post – please, subscribe).
I apologize if you find mistakes in my text. Unfortunately, my English is not perfect.