Hello, Steemit!)
I drew this picture for one contest.
According to the terms of the contest, it is necessary to depict how the "September 1" holiday looked like from aliens.
For whom is the Day of Knowledge a real holiday? Of course, for first-graders. Surely, each of us has photos from September 1, when you went to school for the very first time, becoming a first-graders. A photo where a smiling first-year student in a new school uniform and a beautiful bouquet of flowers sits at a desk or stands at a school board, etc.
So I decided to drew the first-grader alien. I have drawn the drawing in the form of a photo card with the signature and date. I painted with markers.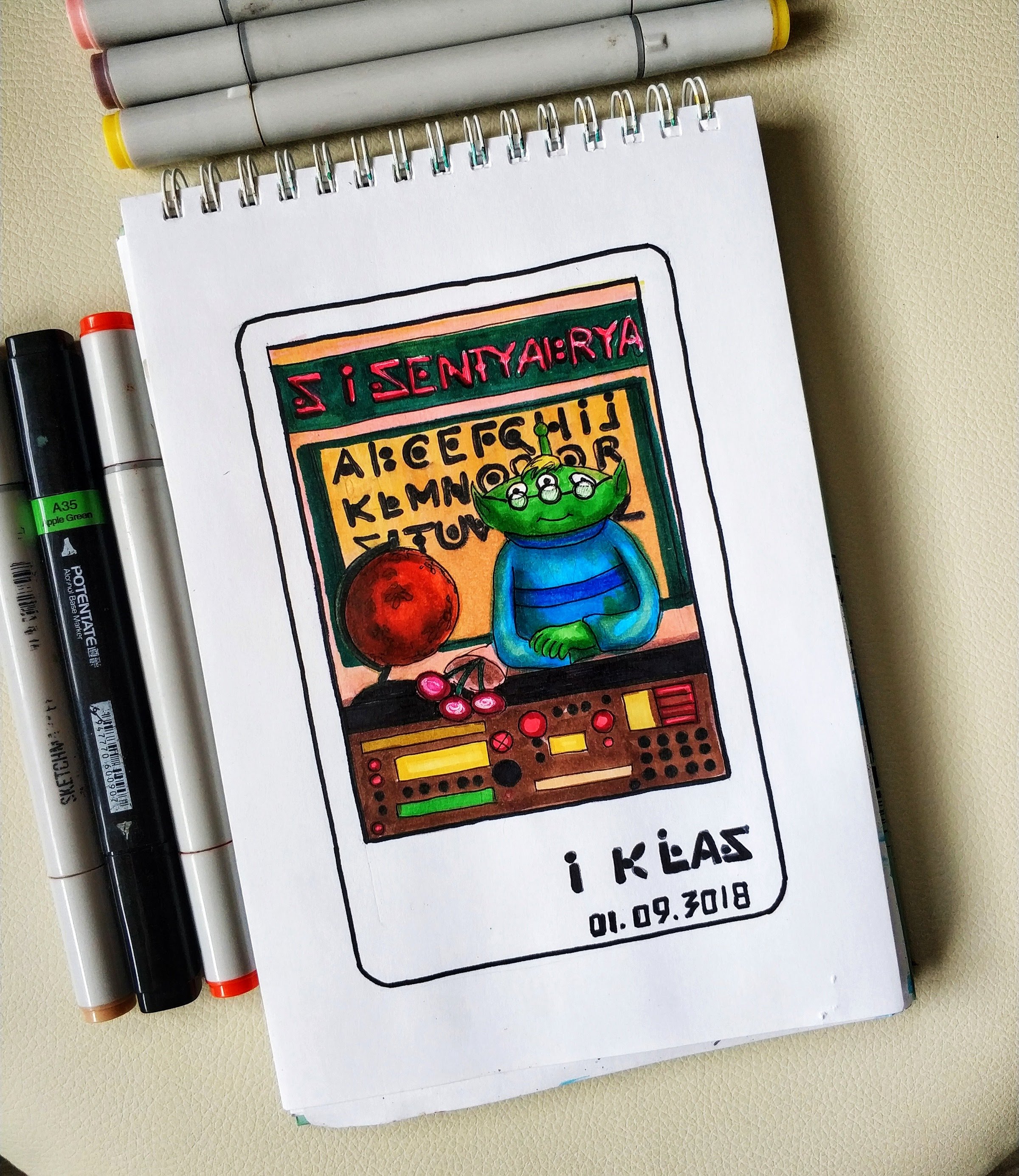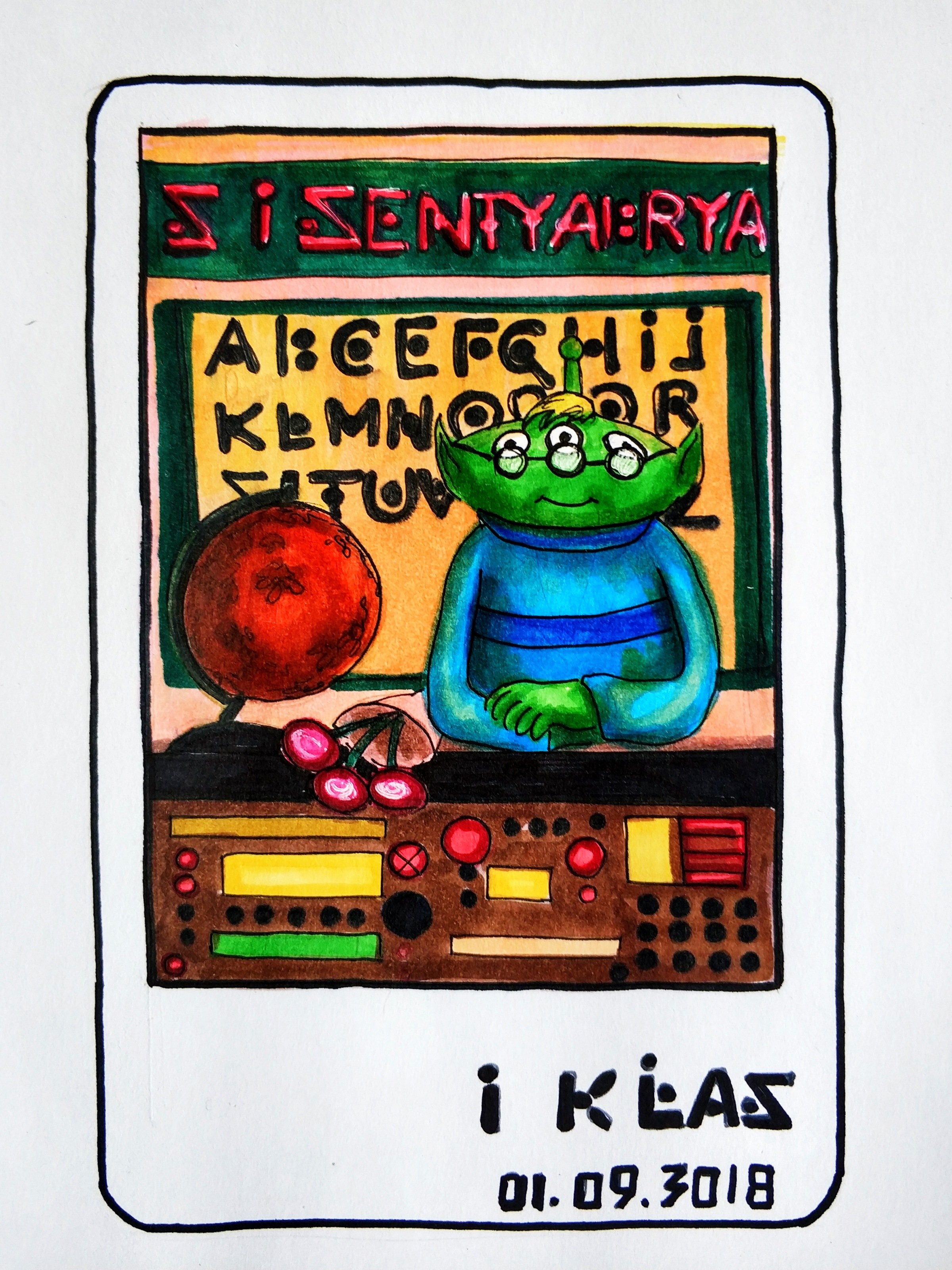 First I drew the outlines with a pencil.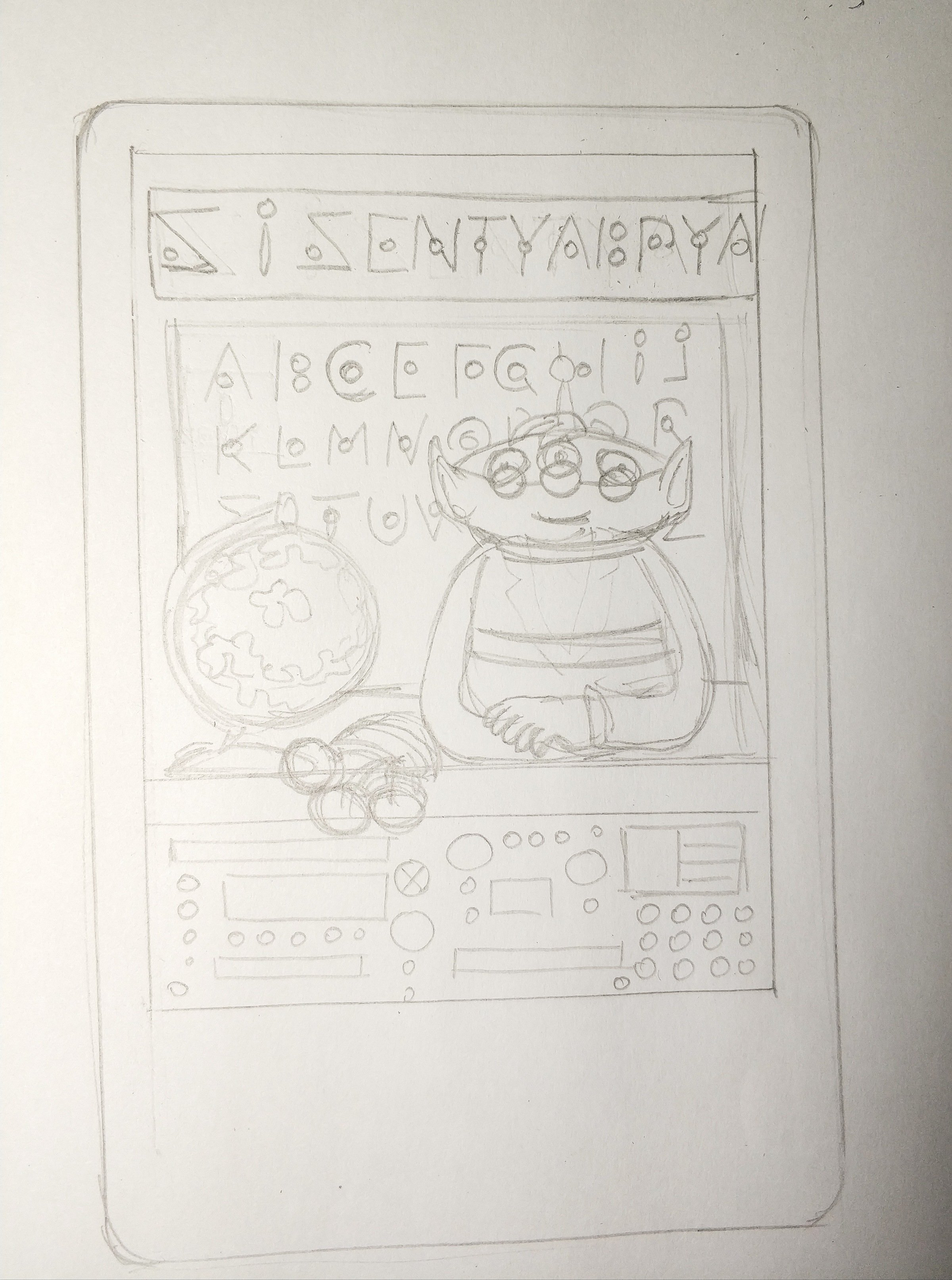 Has begun to paint over. Started with the central figure of the picture - an alien. I decided to draw a bit stereotyped – green alien, three-eyed and with an "antenna" on his head. I put on his eyes non-standard glasses.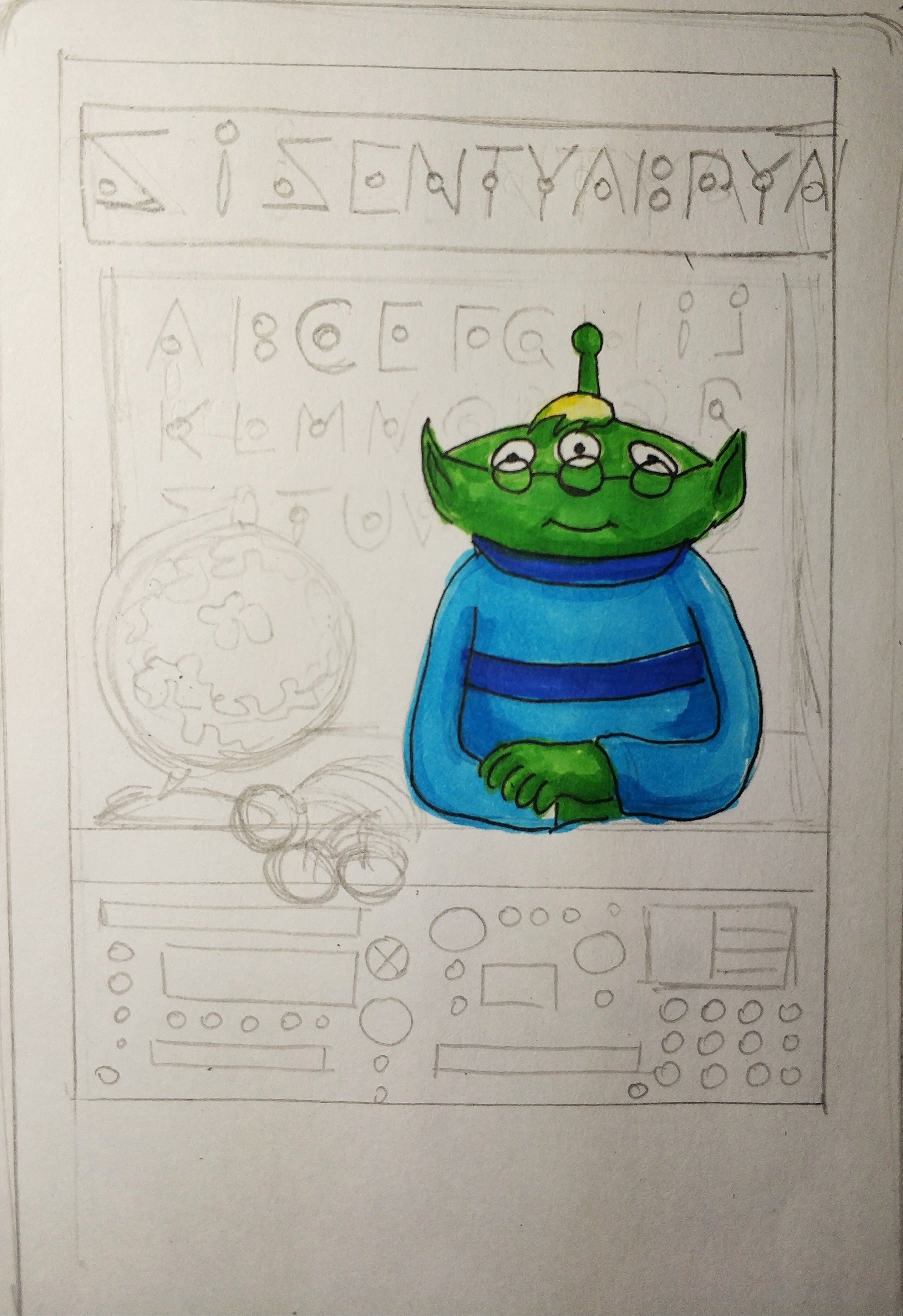 I continued painting the center of the picture. I drew a desk. The technology in the schools of aliens is more developed than we have, so the desk in my picture is studded with numerous buttons and displays. On the desk I drew the globe (the planet is not the Earth) and a bunch of alien flowers.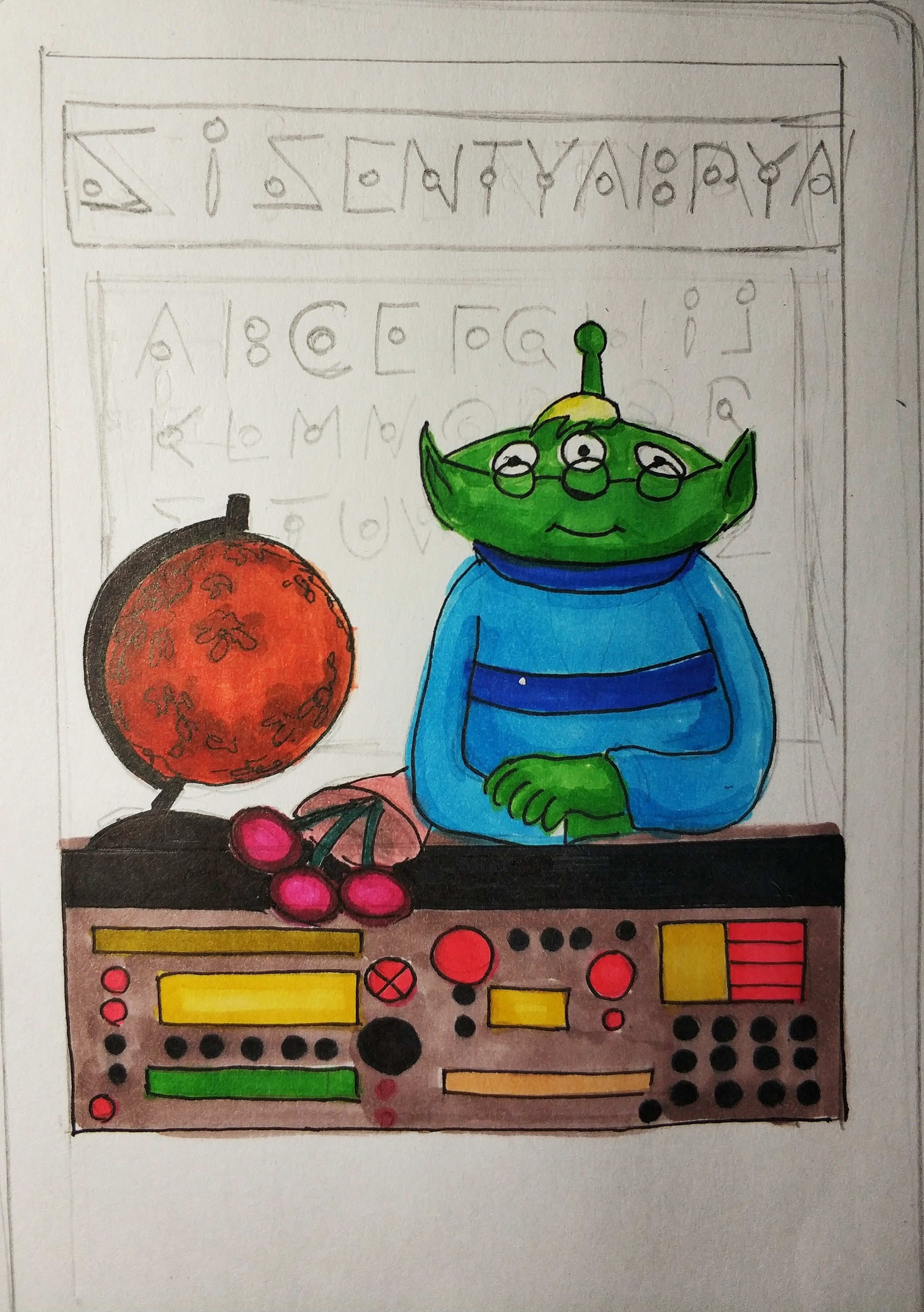 I drew a background. I painted the walls in a pale pink color (in my school there were such walls), on the wall drew an inscription on the alien scrawl " September 1!", and a board with an alien alphabet.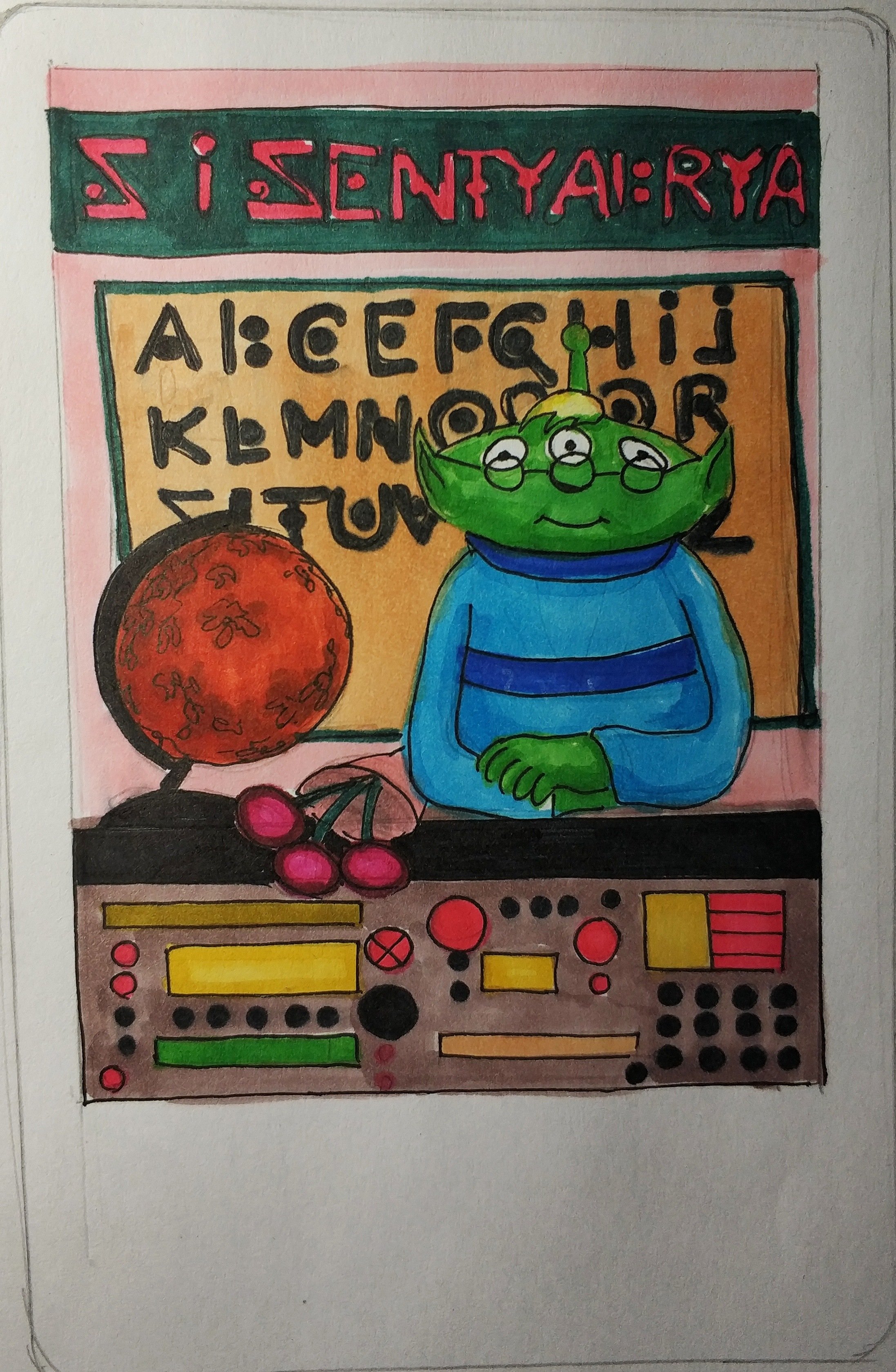 I drew the contours with a thin black liner, I painted the contours of the photo with a black marker.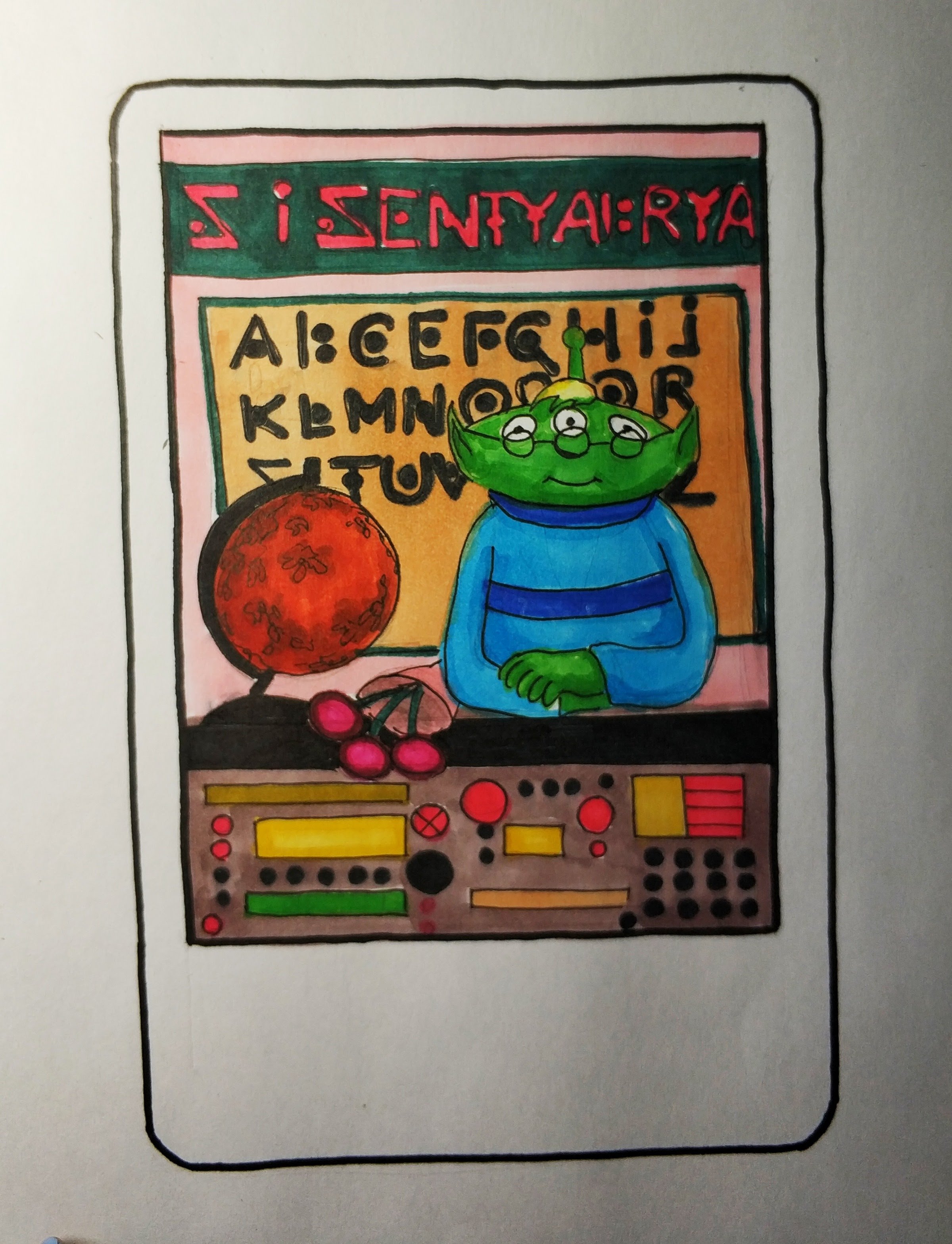 At the final stage, I strengthened the shadows, added a volume, drew an inscription on the photo "1 class" and date 01.09.3018.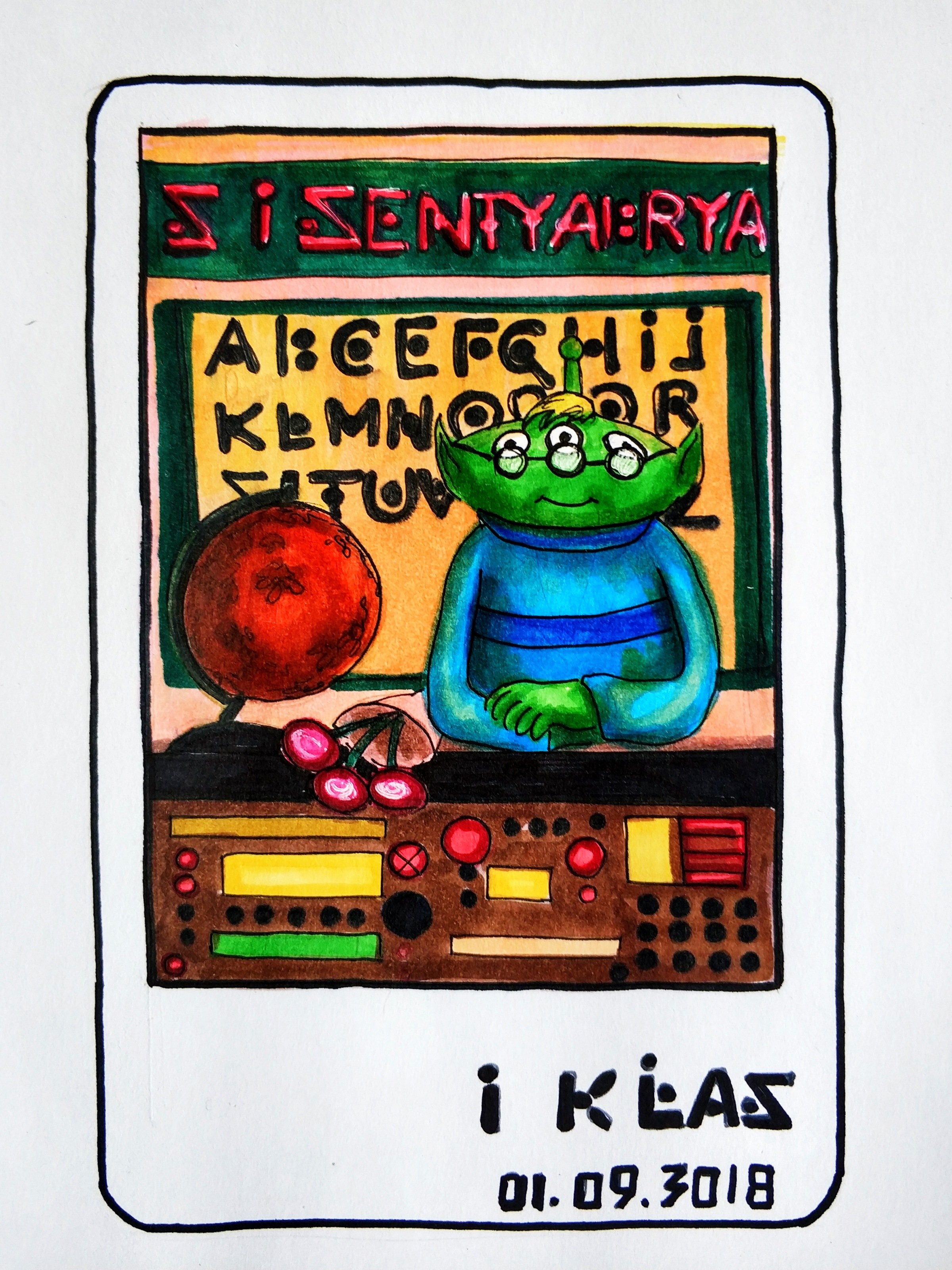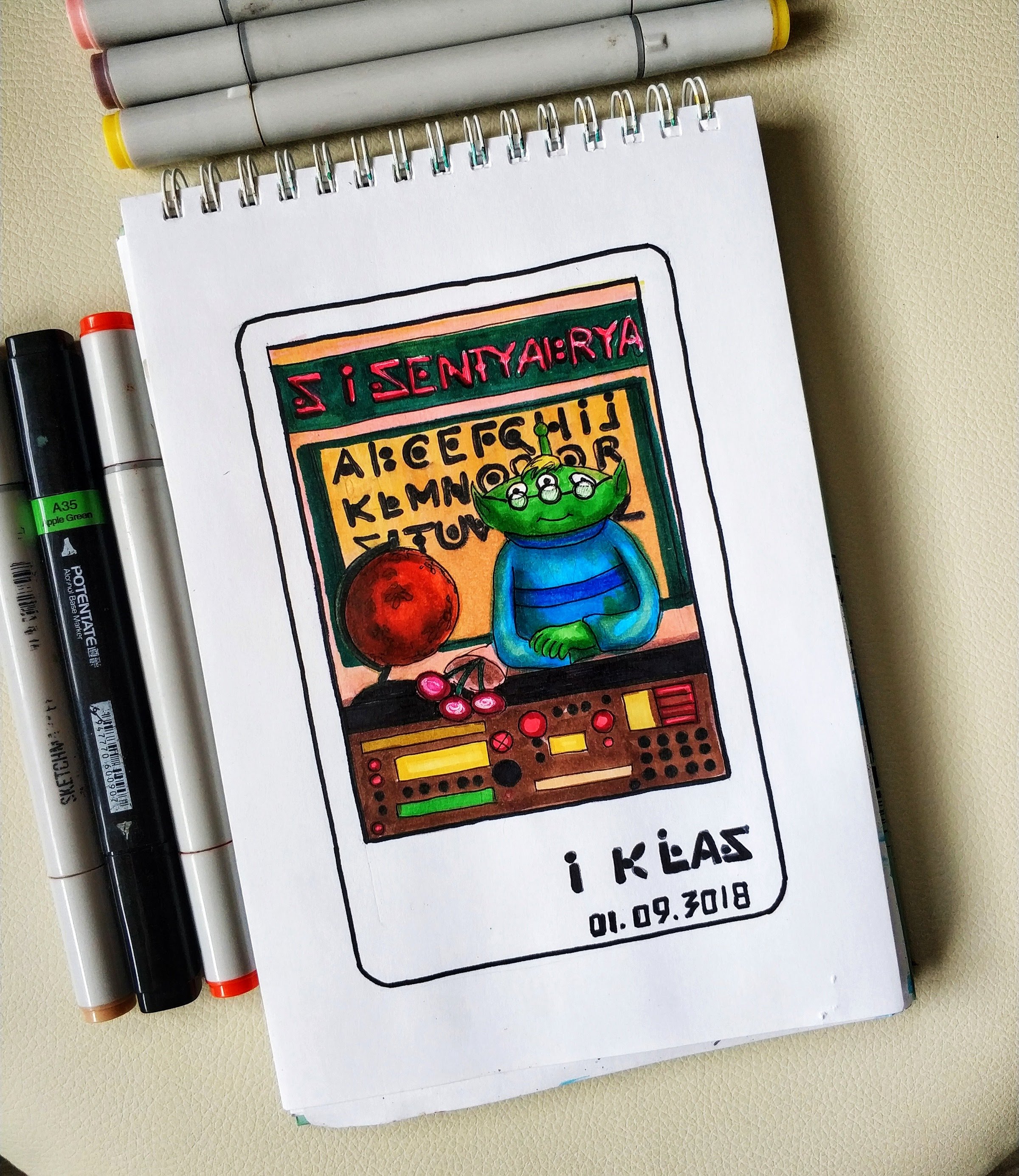 Thank you for your attention! If you like my post – please, subscribe).
I apologize if you find mistakes in my text. Unfortunately, my English is not perfect.