Hello)
Today I want to show you my drawing with alcohol markers. One art materials store made a contest of drawings with theme of exotic fruits. Instead of drawing one, I decided to paint a lot of juicy exotic fruits. And this is my first post on Elegance.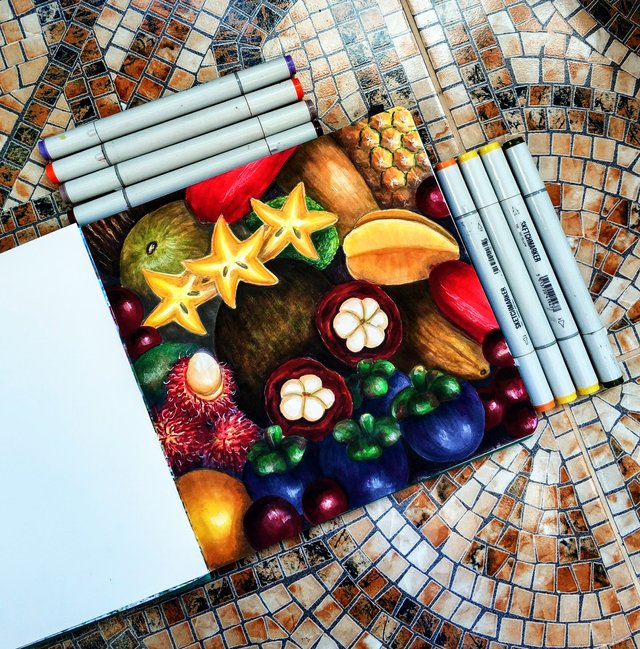 First I drew the contours of the fruits with a pencil.


Then began to paint with light tones, using a yellow marker. I painted the light areas of those fruits where you can see the yellow color.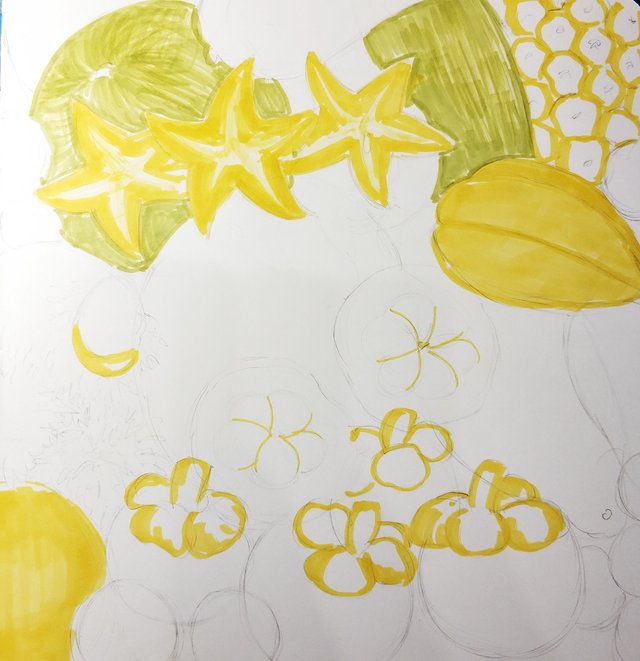 I painted all the other fruits with the main colors, ignoring the shadows and the volume. I used a wide palette of colors, because in my drawing there are many different exotic fruits: litchi, guava, carambola, jackfruit, pineapple, mangosteen, mango, coconut and others..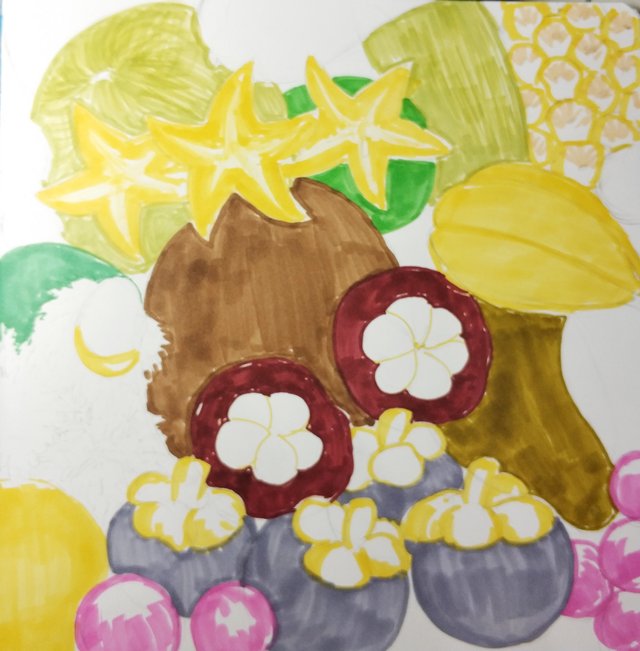 I painted all the remaining white places in the picture. On fruit, I gradually increased the volume, adding shadows and penumbraes. And paid attention to the details.


Finally, I maximized the shadows in the picture, separating the contours of each fruit from the others. I added reflexes on fruits to combine the whole drawing with a common color theme.


At the final stage, I enhanced the contrast of the picture by thickening the shadows and enhancing the glare. I drew glare with a white gel pen. The drawing is ready.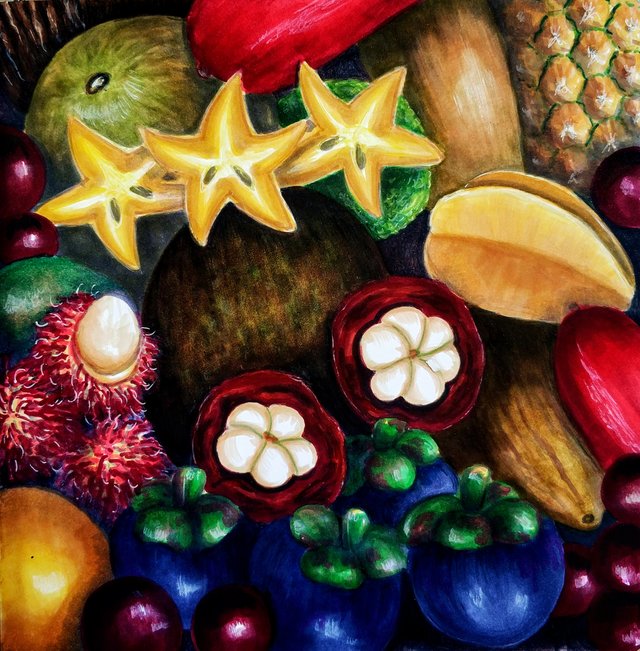 Gif with the stages of drawing


Thank you for your attention! If you like my post – please, subscribe).
I apologize if you find mistakes in my text. Unfortunately, my English is not perfect.