Hello,everyone!)
Today I want to show you a hand-painted T-shirt with acrylic paints. I had an order for a portrait on a T-shirt. I have little experience in drawing portraits, but I decided to try anyway.
For the drawing, I used acrylic paints on the fabric "Decola" and "Olki" and a set of flat synthetic brushes.
Here's what I got.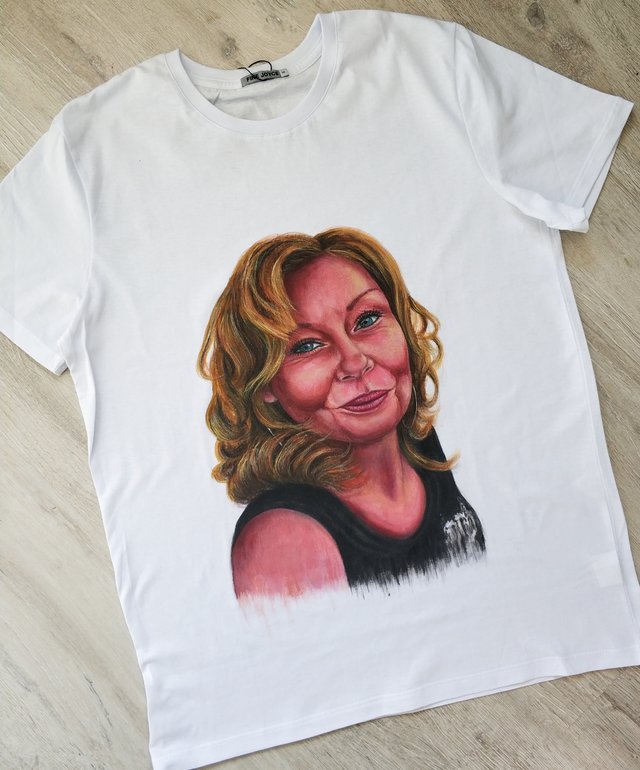 Previously, I drew the contours of the picture on paper, and then gently transferred them to the T-shirt with a soft pencil. It is important not to make mistakes in reason not to spoil the work.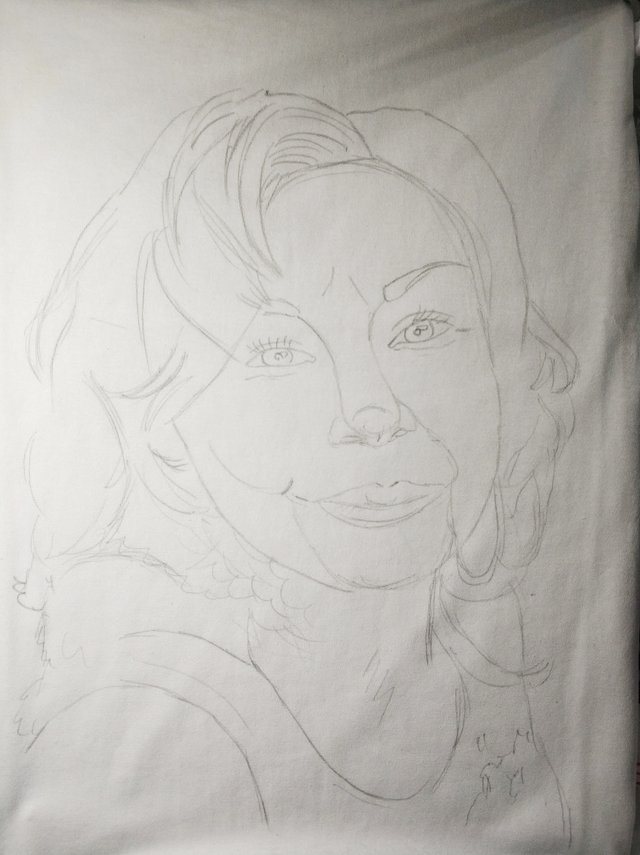 Then I began to paint over my picture. I worked while with a limited set of colors, getting the necessary shades of mixing colors. At the initial stage, I need to nourish the fabric with paint, so that in the end the colors look bright on the T-shirt. I mixed the red paint with the white and painted over the face.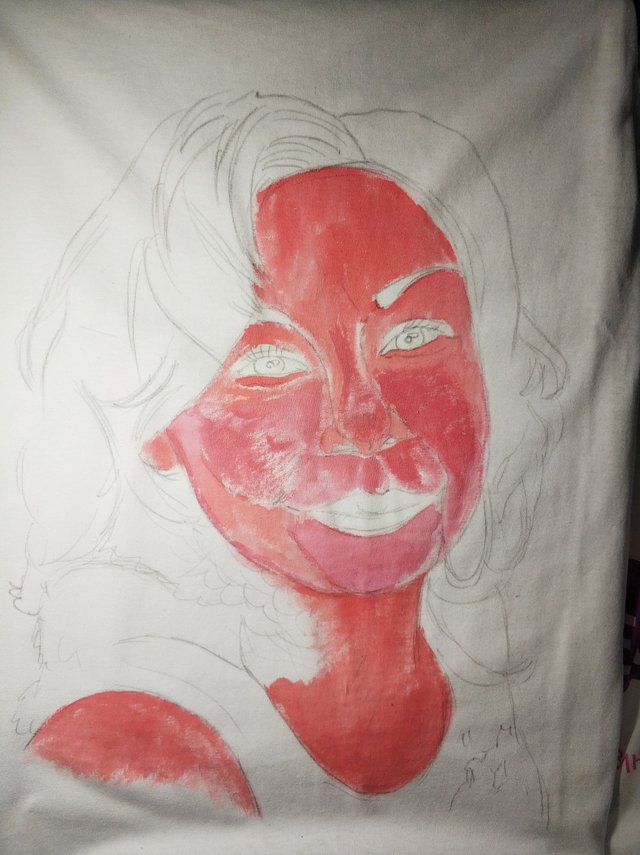 Then I mixed the red paint with the blue color and drew the basic shaping shadows on the face.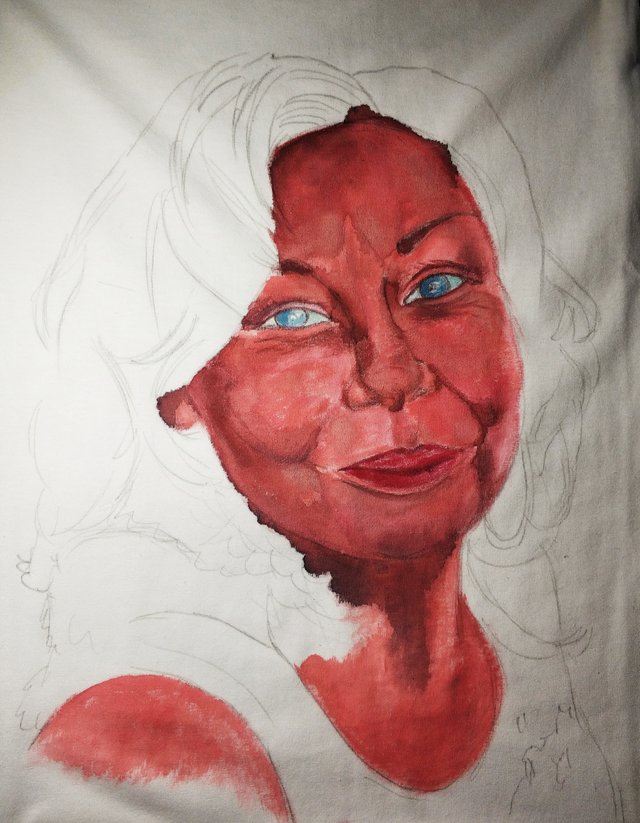 Acrylic paints are quickly absorbed and dry on the fabric, so the drawing process is almost continuous. Slowly I began to detail the drawing, I drew eyes and eyebrows.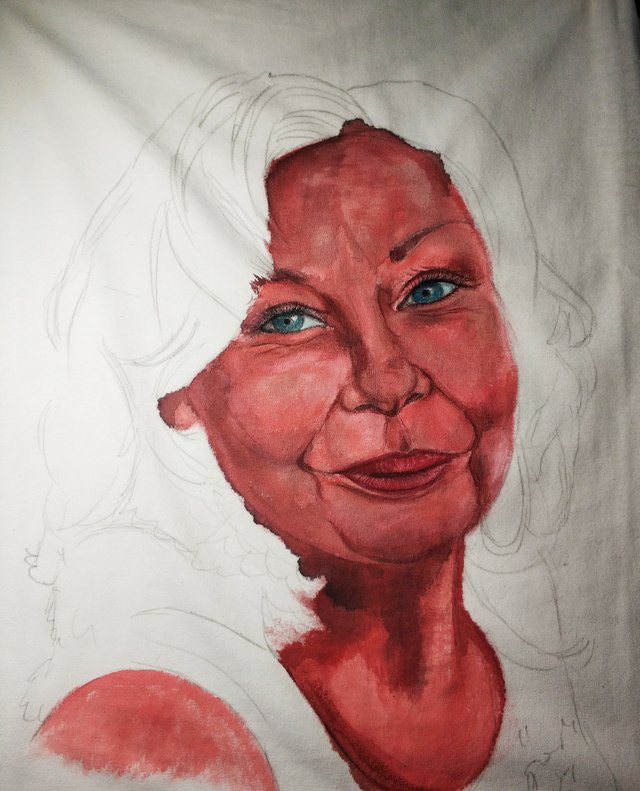 At the initial stage, when the paints only impregnate the fabric, acrylic reminds me very much of water colors. Transparent, spreads over the fabric and leaves a divorce, similar to watercolor layers. I mixed the yellow and orange colors, added a little blue and painted the hair. With black painted over the clothes.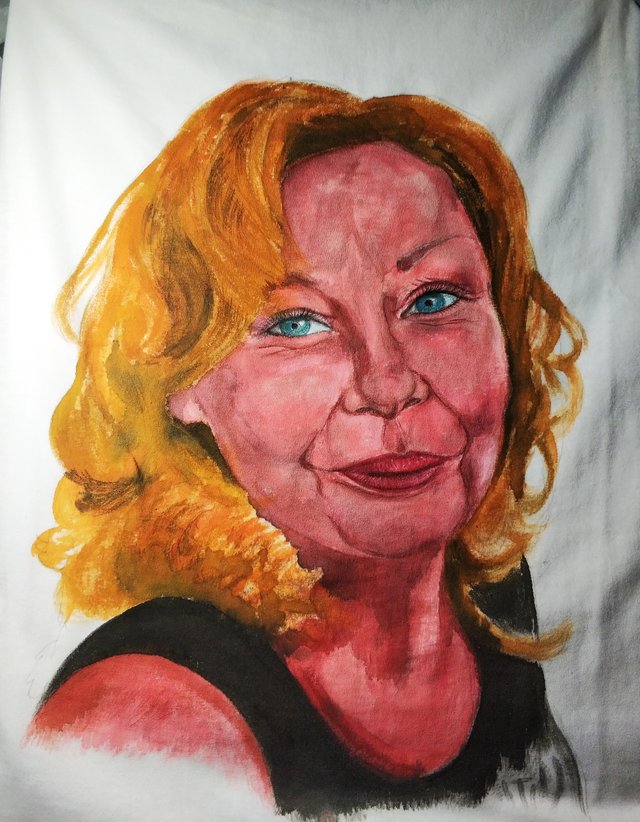 Gradually, I compacted the picture by the subsequent application of layers. Now, when the fabric is saturated with paint, you can put light shades on your face, showing the volume and direction of light. For light reflections I mixed white and yellow colors, getting a light yellow shade. I also put brown shadows on the hair.


I added more details to the picture, I emphasized the shadows and light glare. On hair in those places where the light falls, I drew light yellow stripes - glare.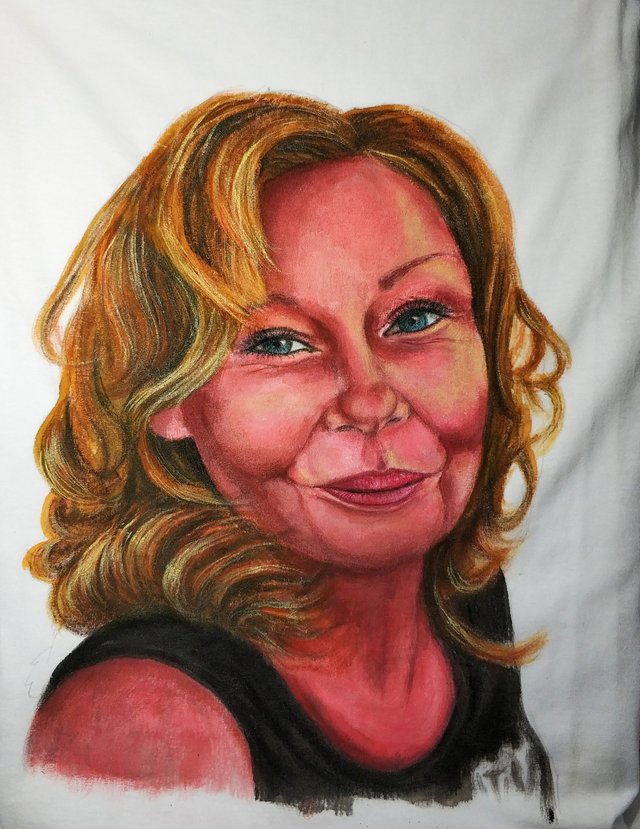 At the final stage, I analyzed the figure, correct some defects. Finally, my work is ready.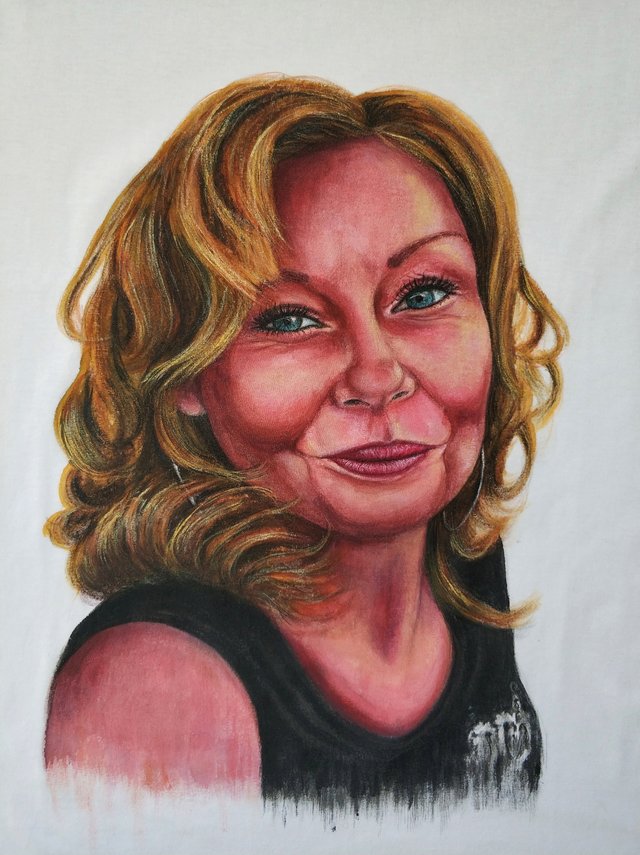 When the paint is completely dry (I usually wait for the night), I iron the pattern through a white cotton cloth to fix the paints. Now the T-shirt is ready to go to the customer.
Gif with the stages of drawing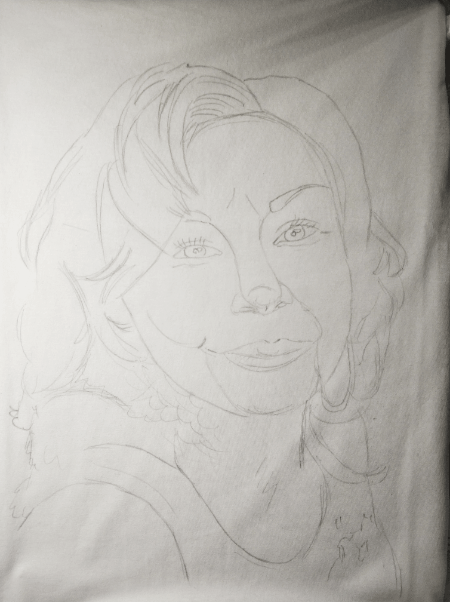 Thank you for your attention! If you like my post – please, subscribe).
I apologize if you find mistakes in my text. Unfortunately, my English is not perfect.