Hello, everyone!
There is a competition of illustrations - miniatures In the Instagram and I decided to participate. The main condition - the size of the picture should not exceed 5 cm. There should be 4 themes for illustrations. The next topic for illustration is "fire".
I decided to draw a fiery phoenix. I painted with alcohol markers, using only their thin rod because of the size of the drawing.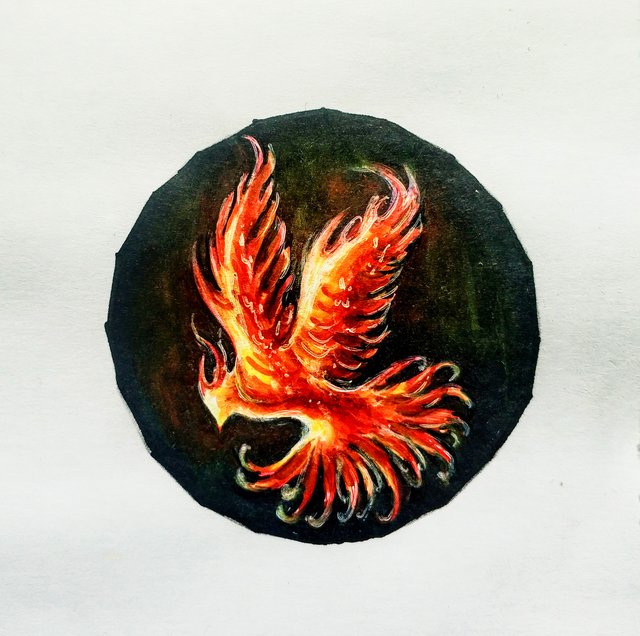 First I drew the contours of the drawing with a pencil.


Then I began to paint with the lightest shade, using a yellow marker. I panted the whole figure of a bird.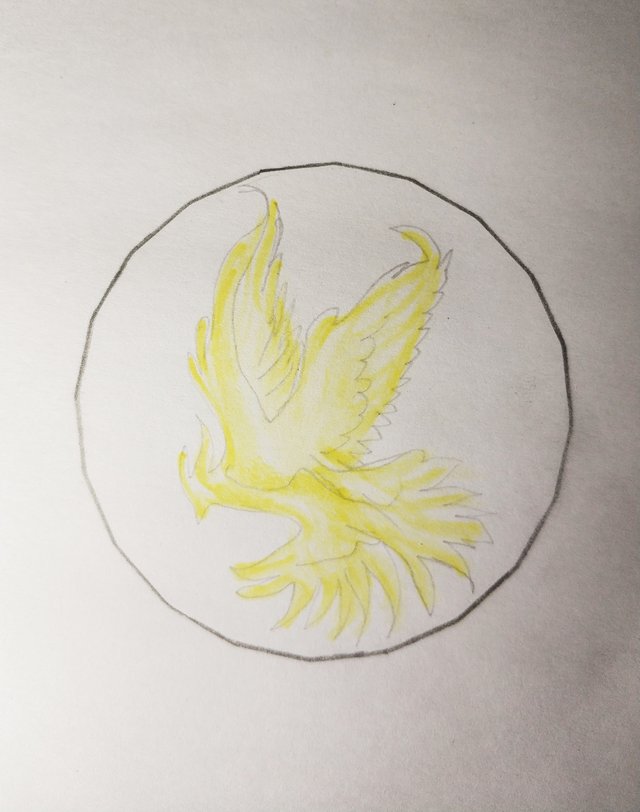 Then I used other colors. First I painted the figure of a bird with a light orange marker. By the marker movements tried to show the contours of the feathers.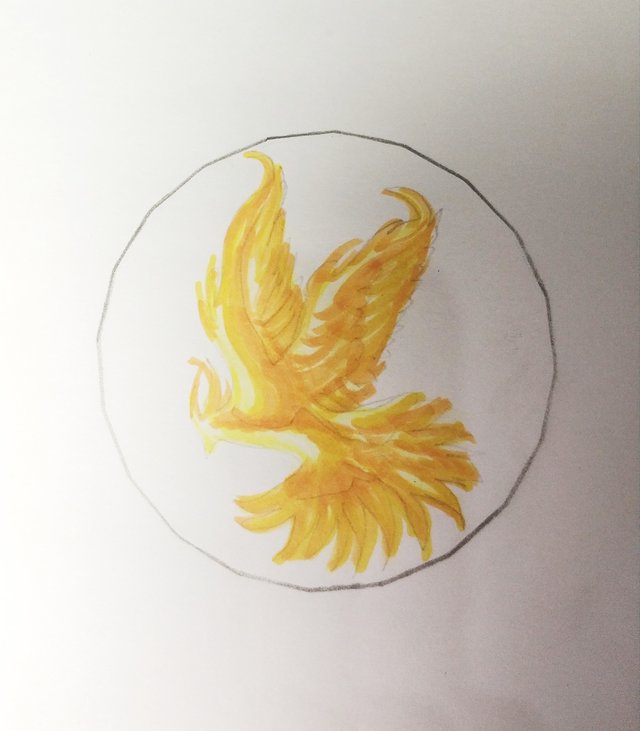 Has passed to more bright shades. I stroked the contours of the bird with a bright orange marker.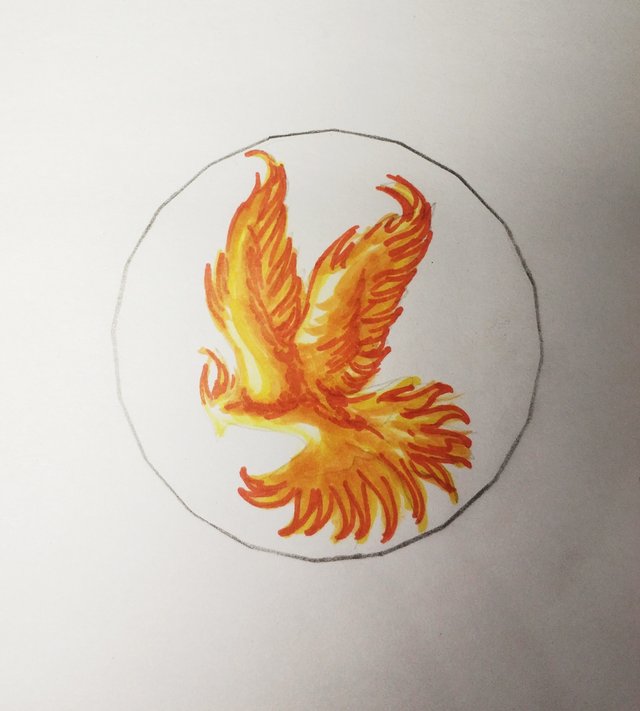 I painted the background of the drawing with a black marker to contrast the phoenix in the picture.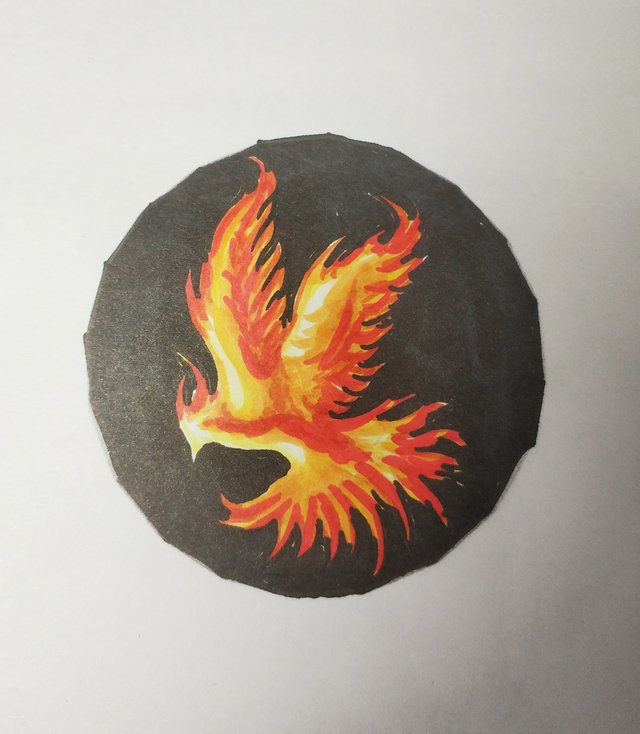 At the final stage I strengthened some details in the drawing, emphasized the contours and some lines with a white gel pen.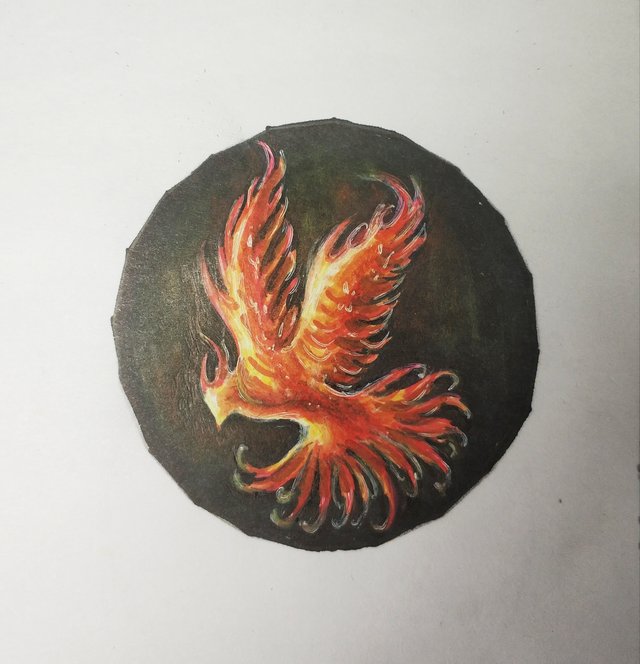 The result was photographed in daylight.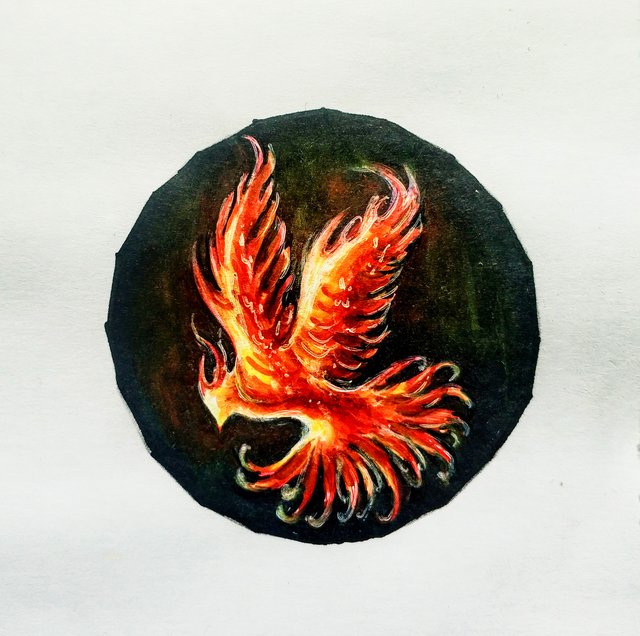 To compare the size of the picture I photographed it near the jubilee coin of the USSR.
Gif with stages
Thank you for your attention! If you like my post – please, subscribe).
I apologize if you find mistakes in my text. Unfortunately, my English is not perfect.