Today I return to share with you an architectural watercolor. I take as an example an example of Western architecture of the thirteenth century, the interior of a cloister of one of the most important buildings in Italy: the Abbey of Fossanova.
In the painting I tried to convey the external brightness of the garden and to play as usual with the definition of materials, architectural elements, such as the bundles of columns and capitals, and the reflection of light on the marble table.
Of great beauty are the twisted twin columns of which I show a detail in the next photo.
---
---
---
Oggi torno a condividere con voi un acquarello di tipo architettonico. Prendo a modello un esempio di architettura occidentale del XIII secolo, l'interno di un chiostro di una degli edifici più importanti d'Italia: l' Abbazia di Fossanova.
Nel dipinto ho cercato di trasmettere la luminosità esterna del giardino e di giocare come al solito con la definizione dei materiali, degli elementi architettonici, come i fasci di colonne ed i capitelli, e il riflesso della luce sul tavolo di marmo.
Di grande bellezza sono le colonne tortili binate di cui mostro un particolare nella foto successiva.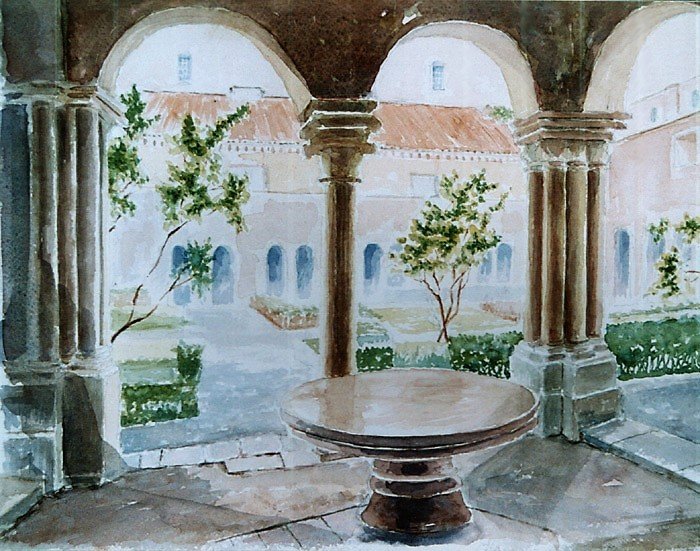 title: "plays of light in the cloister"
technique: watercolor on paper
size: 45x35 cm.
year: 2018
private collection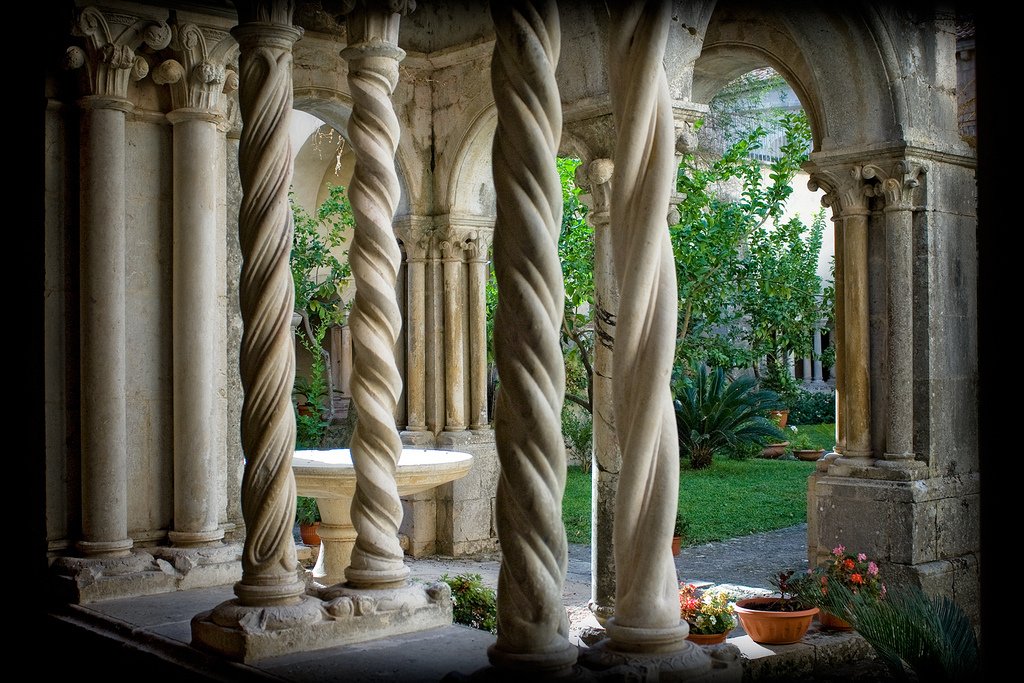 detail of twisted twin columns
https://www.flickr.com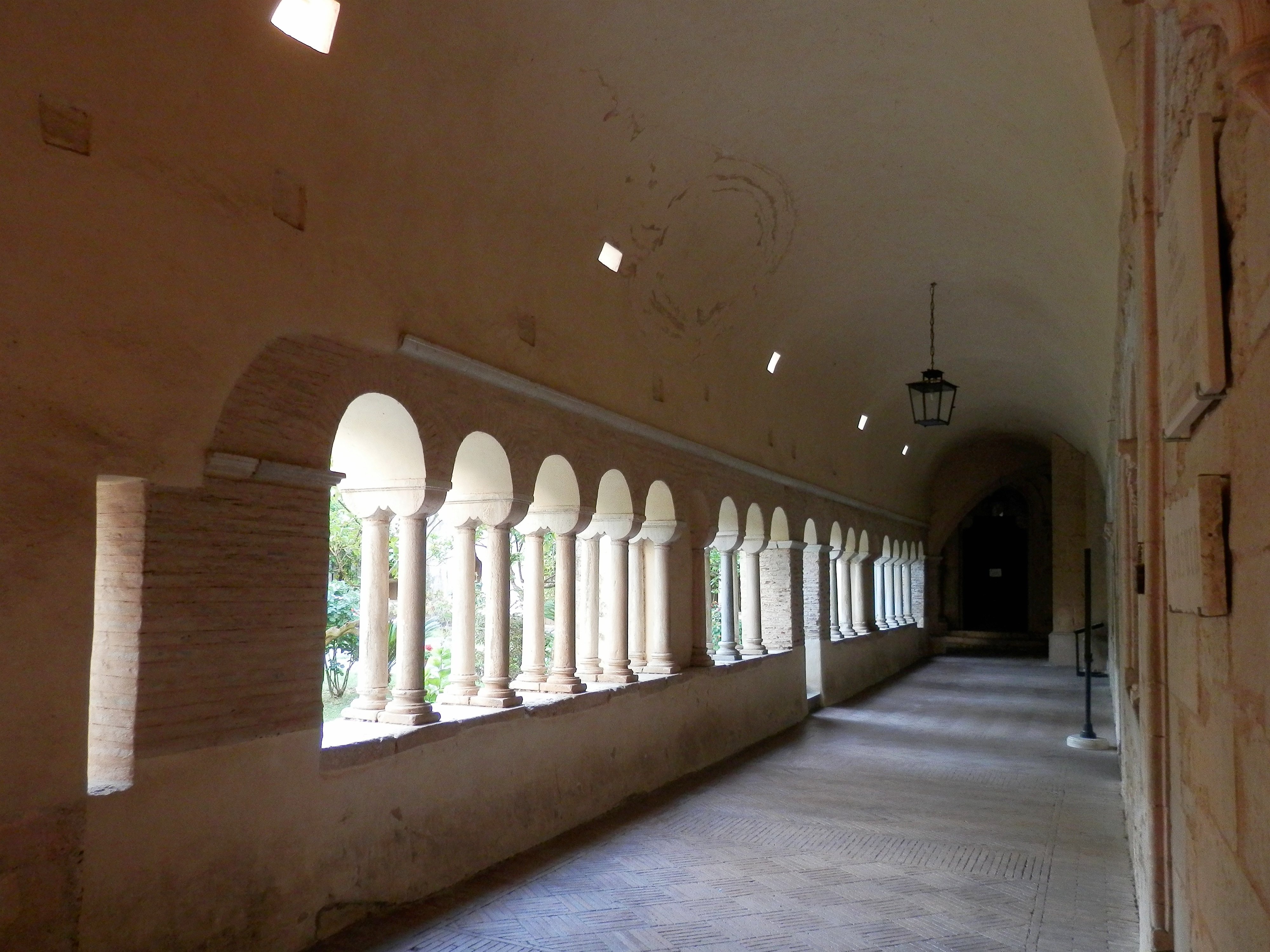 glimpse of the beautiful corridor with double-column windows
https://commons.wikimedia.org