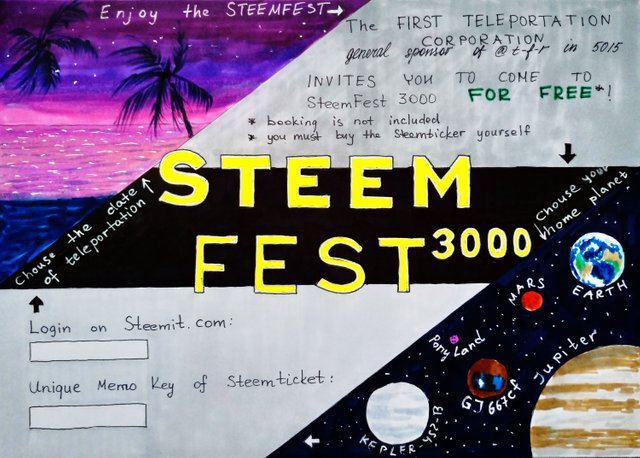 I could not pass by the art competition on Steemit, especially where the main prize is the tickets to Steemfest.
You can see the rules of participation here:
https://steemit.com/sndbox/@anomadsoul/blocktrades-sndbox-steem-fest-ticket-giveaway
I decided that I do not know anything about what will happen in 3 thousand years, but it does not mean that I can't dreaming. The most difficult for me is the road to Steemfest and transportation costs. Therefore, the topic to which my sketch is tied, was determined at once)) I imagined that in 3000 years already will come up with teleportation, so you can reduce the time of travel between cities and even planets! And let there will be several planets.
Here is my sketch. Who noticed the error - very attentive)))

I decided that my work would be in the form of a flyer, or advertising, which could be sent by mail (if it still will be!) Or distributed on the streets (I think this will definitely not be abandoned). Well, the main sponsor of all this is the first teleportation corporation))))) Use our teleports! =)
So, I take a blank sheet of paper and start painting. And here I do not make any mistakes))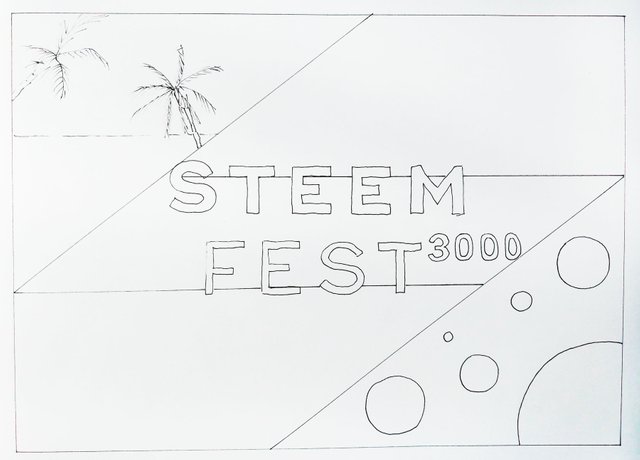 First I draw two gray areas under the text.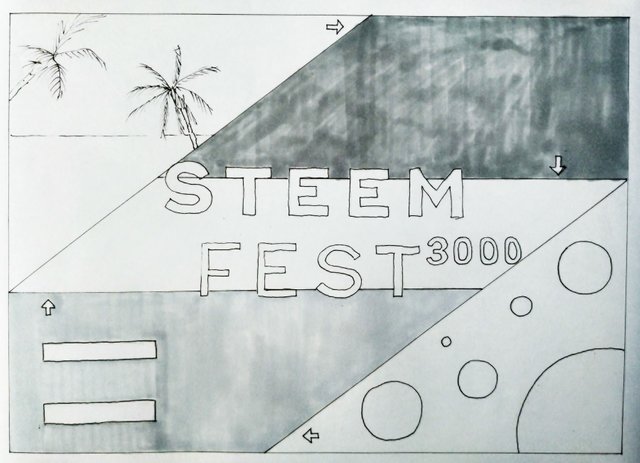 Now I paint the planets and the lilac beach with blue sand (why not?).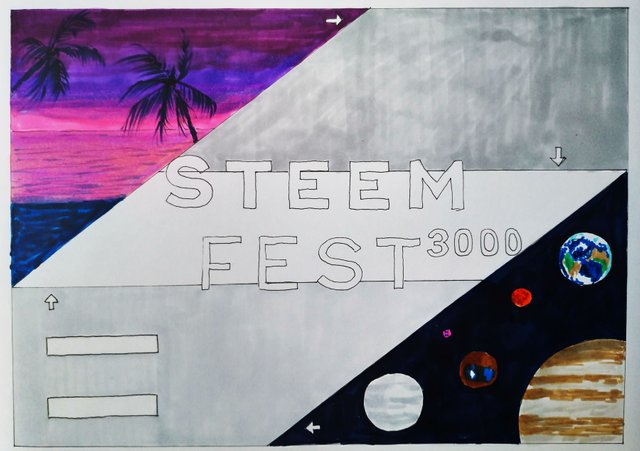 I take the yellow marker and add the letters. I decided to circle the letters with a white pen. Also with a white pen I put inscriptions around the planets, stars and text.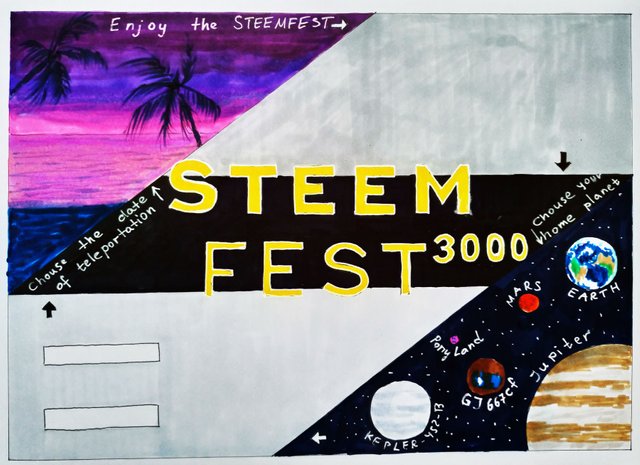 Now the main thing is the main text with a black liner.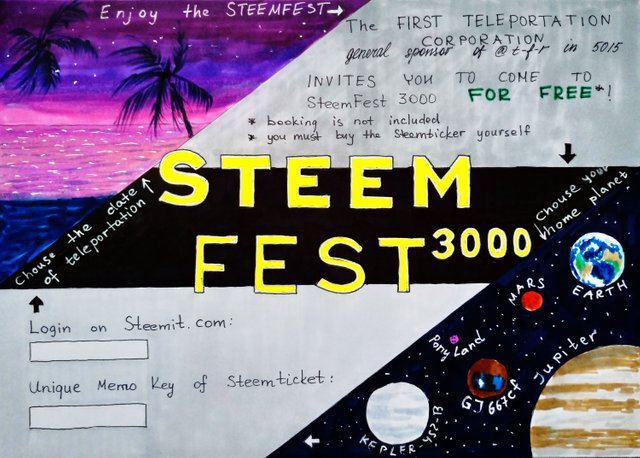 Here is a flyer. Each participant of the Steemfest can use the teleportation service from one of the named planets to the venue of Steemfest 3000 for free! Is it cool?
Thanks @anomadsoul, @sndbox and @creativecrypto for the opportunity to participate in the contest!
All steem that will collect this post, will be sent to the fund @t-r-f .
---
All my paintings can be bought for sbd/steem
---
Thank you for watching!


Join us @steemitbloggers
Animation By @zord189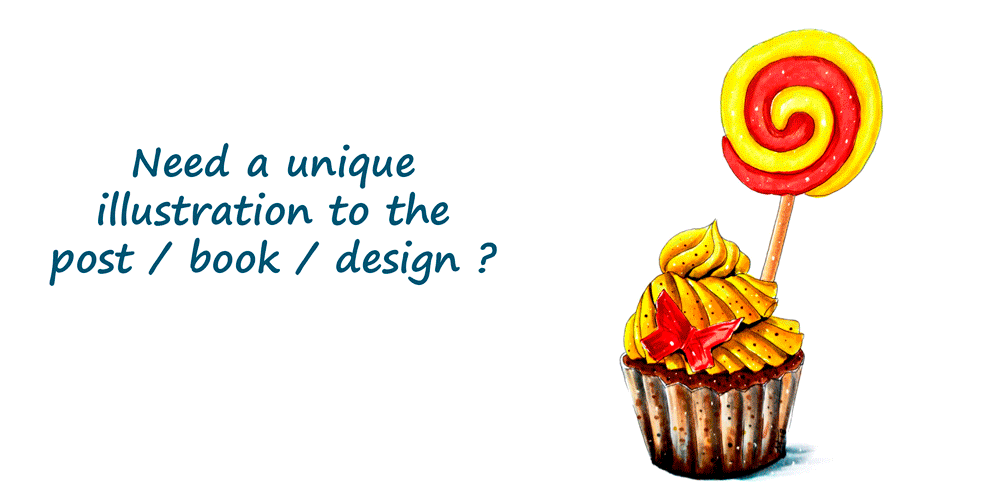 P.S. It is hard to write in English, because my native language is Russian. But I'm learning. If you notice serious errors in the text that interfere with the correct perception, please let me know about them.