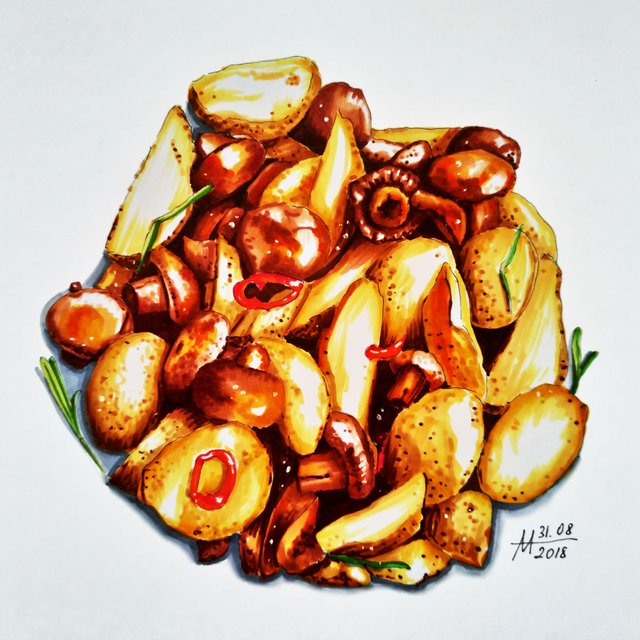 I'm again thrown from the extreme to the extreme, and now I am drawing food)) I really hope that this will be just a couple of sketches and I will be able to return to the city.
Today I will show you my favorite dish. I love potatoes, and I like mushrooms ... but I can not eat them all the time)) Somehow I even poisoned myself with mushrooms, but my love for them did not pass!
First, drawing with a liner. I use the picture from pinterest and redraw it as is. I try to outline all the main lines, and part of a come up)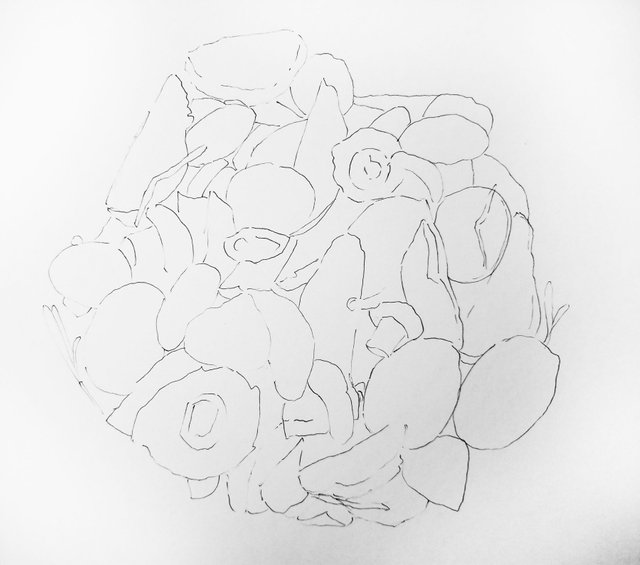 I am drawing one potato. I use yellow and brown markers. Potatoes have a glare zone, which I leave unpainted, and a peel that is darker than the flesh.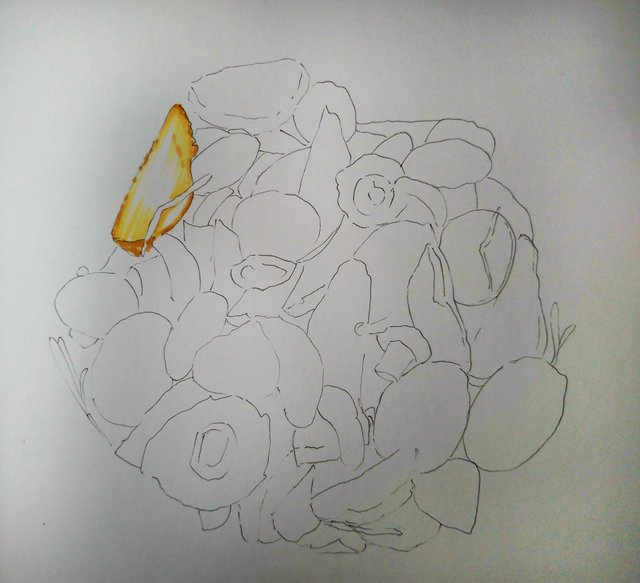 Similarly, I paint all the potatoes.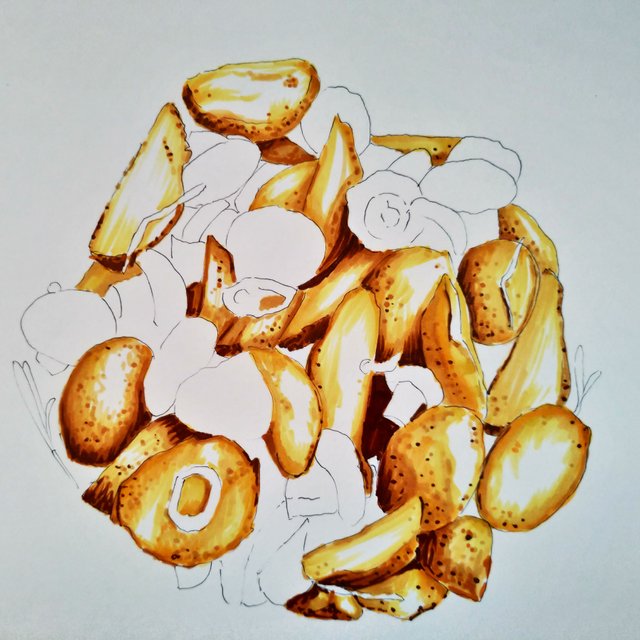 Now I turn to the mushrooms. I use a different tones of markers, with an emphasis on red-brown color. But I add the same yellow that was in the potato. Sometimes I add orange and red.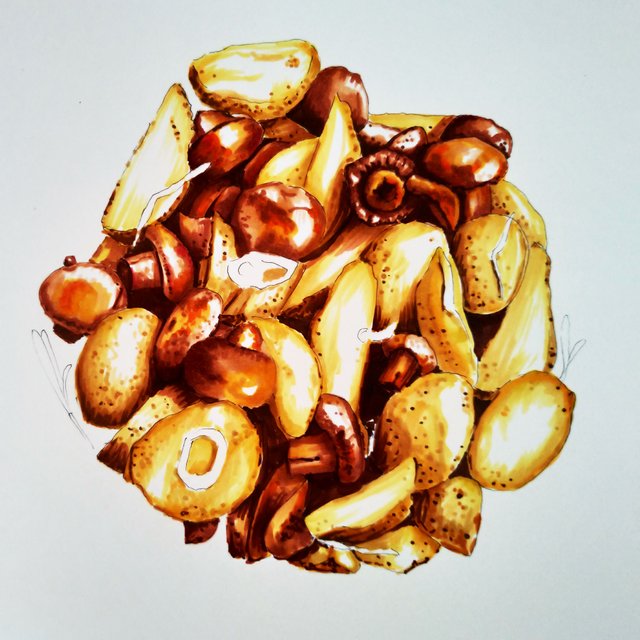 Pepper. There are a couple of peppers on potatoes and mushrooms. For them, I take a red marker.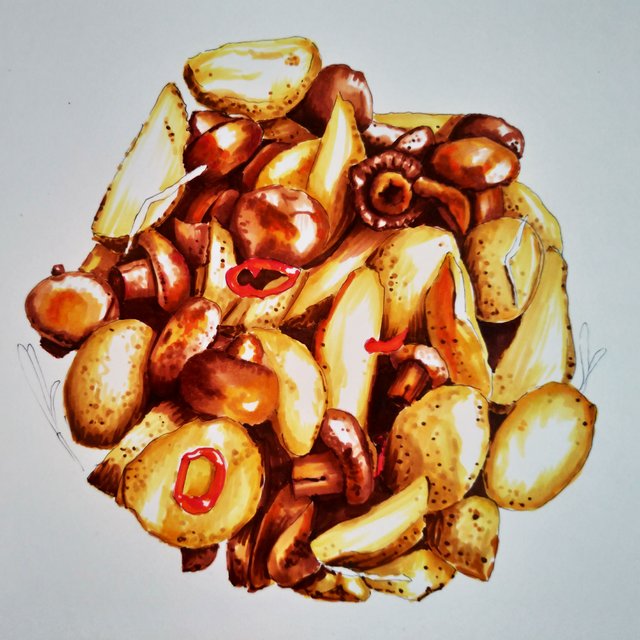 Greenery. In two shades not particularly going into details.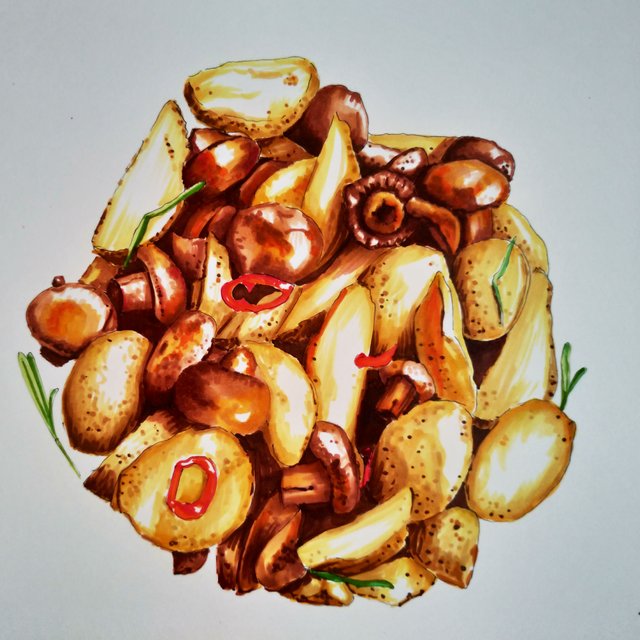 It remains to add a shadow, darken the intermediates between the potatoes and mushrooms and add a white gel pen.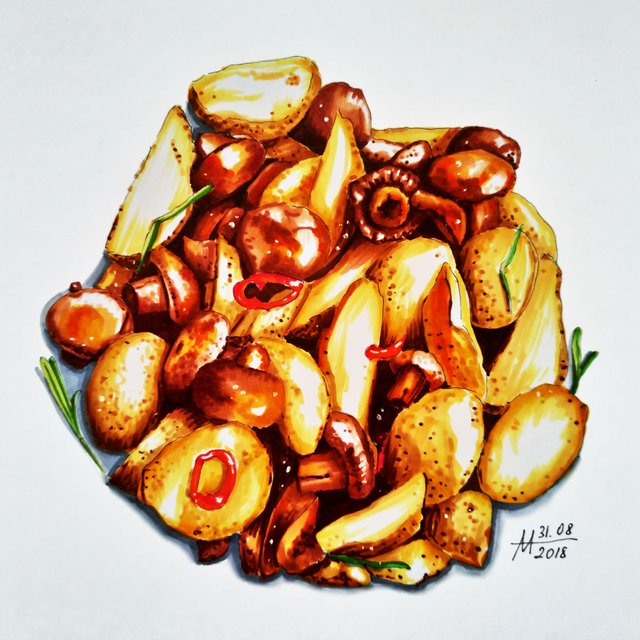 I really like this illustration. I think this is one of the coolest lately))
---
All my paintings can be bought for sbd/steem
---
Thank you for watching!


Join us @steemitbloggers
Animation By @zord189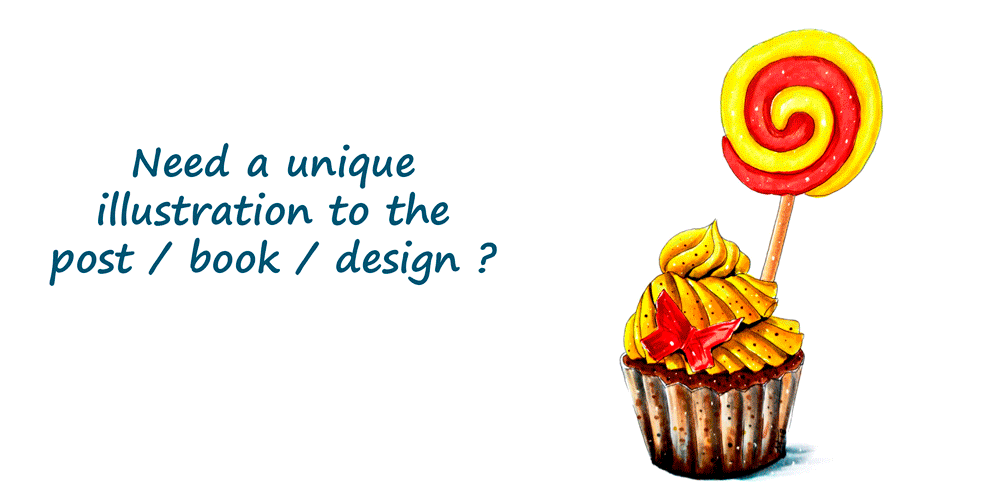 P.S. It is hard to write in English, because my native language is Russian. But I'm learning. If you notice serious errors in the text that interfere with the correct perception, please let me know about them.