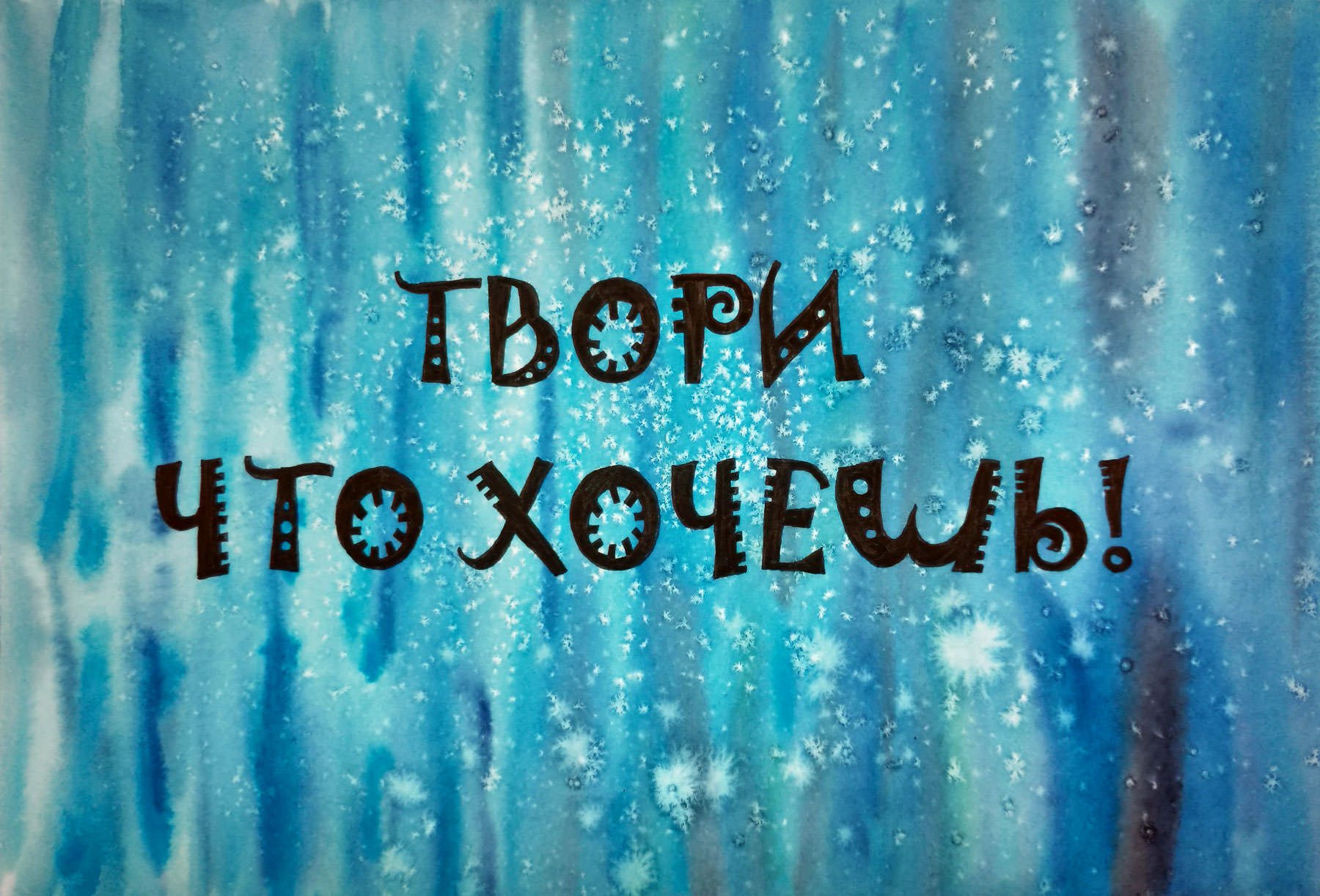 When I'm in a bad mood, or I do not know what to draw, I always say to myself, "Do whatever you want." And usually, self-hypnosis helps me. But one day these words were not enough, so I had to visualize the inscription))
I draw with a watercolor of two colors. It is an indentrene blue from the "Nevskaja Palette" and a ceruleum from Van Gogh. I use the usual watercolor paper. I will make the inscription black liner.
I moisten the sheet with water and add wet colors on wet paper. The paint is mixed immediately on the sheet! And right away, while the sheet is still high, I add salt and a drop of water.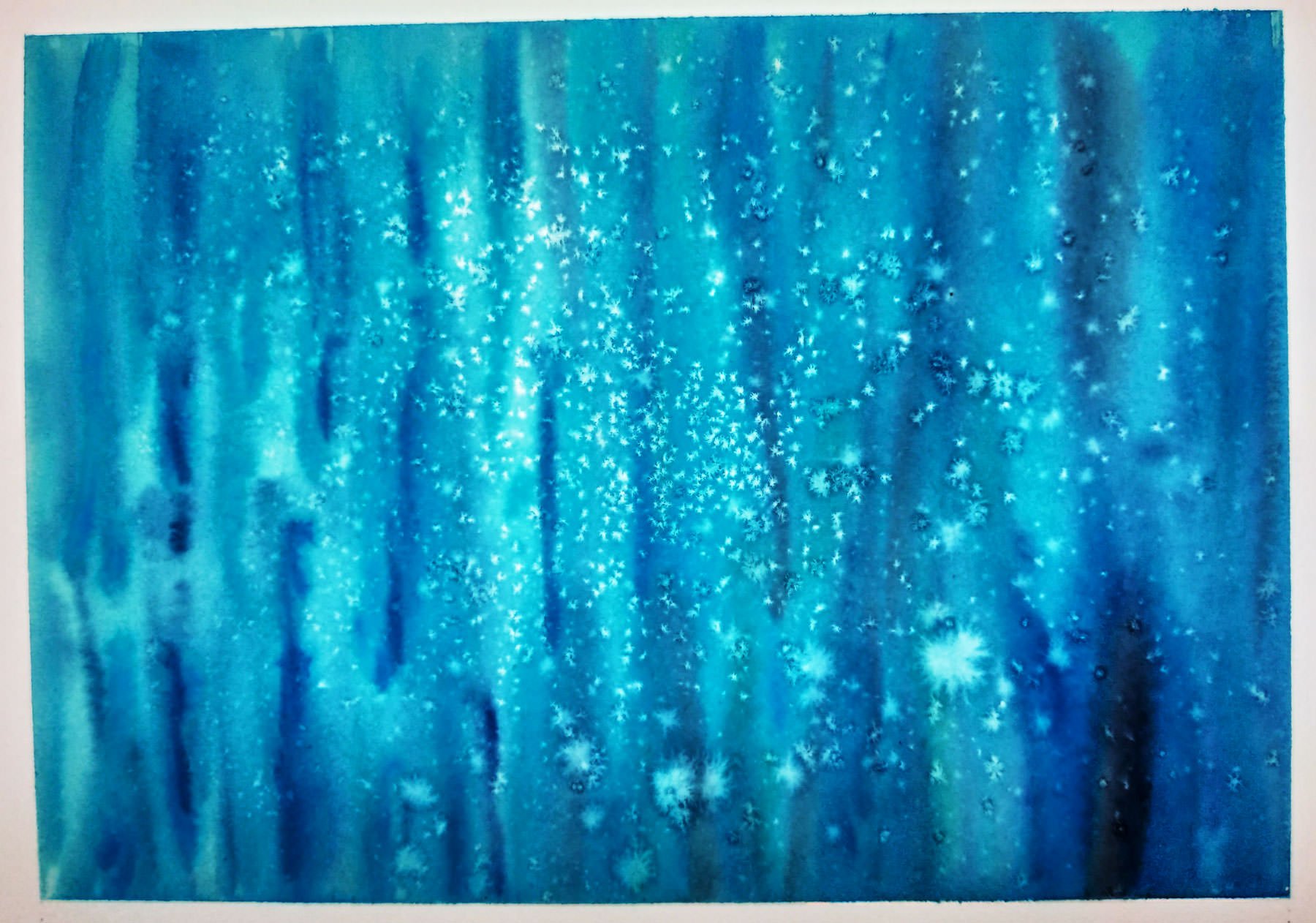 After the paper has dried, I continue to work. I'm writing a motivating phrase!


Now the simplest thing is that I paint the phrase with a black liner.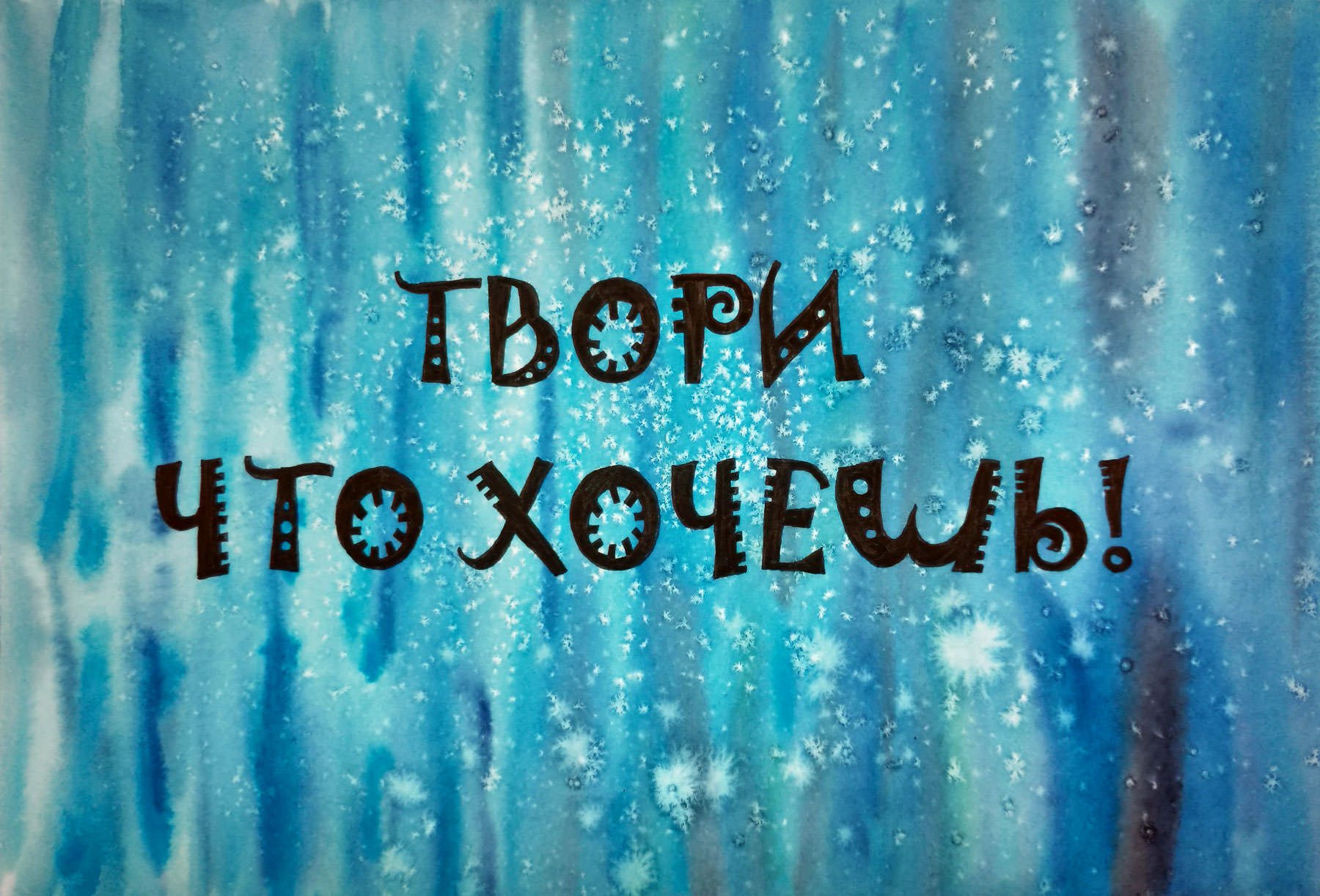 Such therapy helps me a lot. Try it!
---
All my paintings can be bought for sbd/steem
---
Thank you for watching!


Join us @steemitbloggers
Animation By @zord189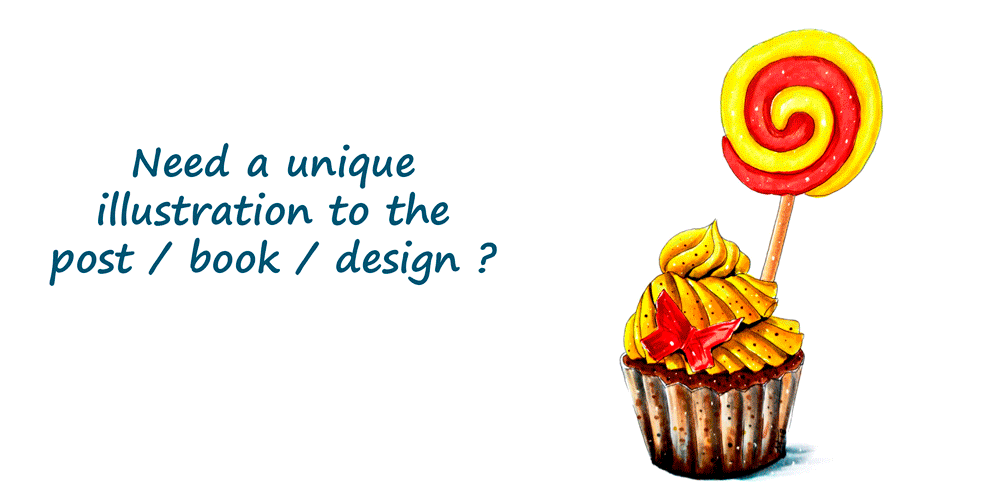 P.S. It is hard to write in English, because my native language is Russian. But I'm learning. If you notice serious errors in the text that interfere with the correct perception, please let me know about them.



SteemFastForward blocktradescontest
#creative
#drawing
#painting