The Pharaonic Necklace Of King Tutankhamun
In 1996, the scientists discovered a Pharaonic necklace belonging to King Tutankhamun containing the "Scarab" of rare yellow glass.
This glass can only consist of a nuclear explosion or a cosmic explosion! - Scarab is a very pure glass of yellow and consists only at a high temperature of more than "10" thousand degrees Celsius
Do you know what science they had ???? ................
Ancient Egyptians were the first to use the glass and knew how to make it. The yellow glass was reserved only for kings. It was not used in any other tombs from the tombs of nobles or sons of kings. Only one unique piece of the tomb of King Tutankhamun was received. Which contained a scarab of yellow glass; because the cemetery was not stolen and was complete when discovered.
In 1996, the Italian scientist of mines and stones visited the Egyptian Museum and saw the pectoral of King Tutankhamun. He was astonished to see that it contained a scarab of yellow glass. He asked for a scientific committee to examine it and found that it was a very pure yellow glass to the green, this glass can never be composed except with very high temperatures up to more than ten thousand degrees Celsius.
He added that yellow glass consists only in two cases, the first, the nuclear explosion, as happened at the first nuclear explosion in the world in 1945 in the desert of Trinity, Mexico, and then a layer of blue glass green, The second is the cosmic explosion caused by a huge ball of fire in the earth's atmosphere. When it touches the earth, silica melts in the sand and turns into a layer of glass. This is what the Hubble Space Telescope recorded
"In a joint European-Egyptian mission, other parts of the yellow glass were discovered in the Western Desert of Egypt in the Great Sand Sea region. It seems that the Egyptians knew the geological places to form these rocks and made the rare yellow glass."
He explained that all the tombs of the kings were the most valuable in the ancient Egyptian civilization. The monuments are not merely a piece of art, but they may solve a puzzling mystery such as the piece of yellow glass that shows that the Egyptian civilization has reached its industry.
"There are many pieces that still constitute a big mystery, most of them gone in vain when those graves were stolen ».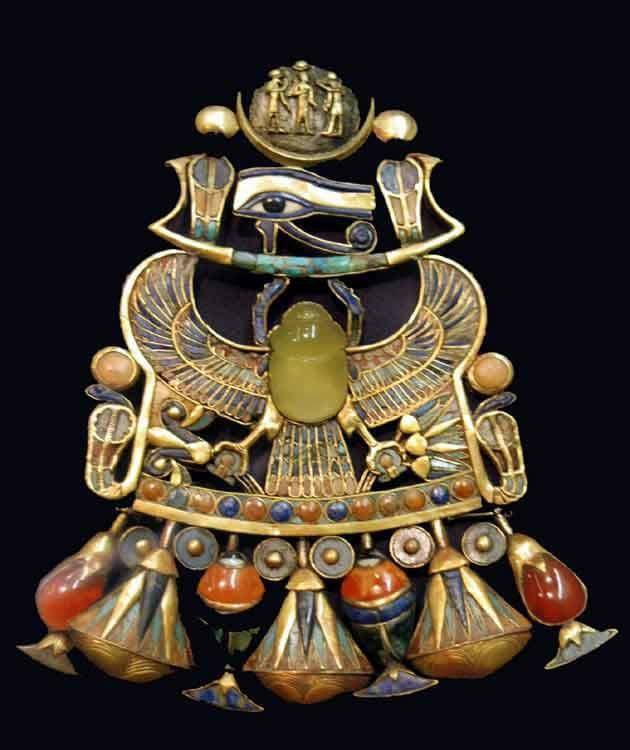 source
https://www.facebook.com/historical.glimpses/photos/a.587144568047248.1073741871.481719285256444/1800390426722650/?type=3&theater