Every face has a story to tell - #1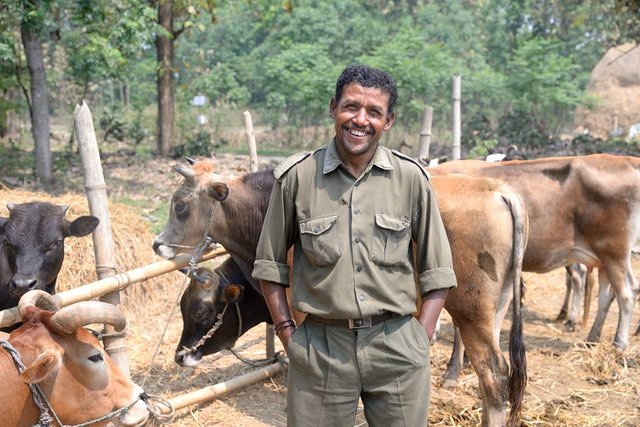 "I remember sitting with mother on the front porch. As the sun set behind the paddy field, I could hear mother's worry in her silence, in the words, she did not speak. I asked her if she was feeling well. She just said 'I feel sad son. I am also setting just like the sun and there are no riches with me that you will inherit. I have lived my life very poor'.
I understood what mother was trying to tell me. You see, we have no documents for the land we have been working on for generations. And I think she was concerned for me that a day would come where I had to leave the place and that her grandchildren would lose their only shelter.
Maybe mother knew she only had a few days to live because not very long after that evening, she passed away. That day became the saddest day of my life.
But I have relief in my heart that I had a chance to tell her not to worry about me. I was able to tell her that I was content looking after the animals and that she has raised me to be a good father. If something bad was to happen, I would take care of my family and my only son.
You see, mothers worries and my worries are identical. I worry about my son about what I will leave behind for him. He has turned 10 and he will slowly understand life. Recently, he completed his 3rd grade. He has started asking all sorts of questions to many of which I do not have the answers.
But see, I am still a positive man. I have my mother's blessings and I have these animals who take away my worries. And what is there to worry about? You bring nothing to this world and you take nothing from here. All you do is leave behind your name. You leave behind the memory of a happy face for your family to remember."
-- Mangal Pariyaar, Kawasoti, Nawalpur