Leader Talk 2.0 Everyone can be a leader
Leader talk 2.0 kegiatan yang diadakan oleh The Leader, setelah sukses mengadakan Creative talk CAGTC pada 20 September 2016 di Fakultas Pertanian Universitas syiah Kuala.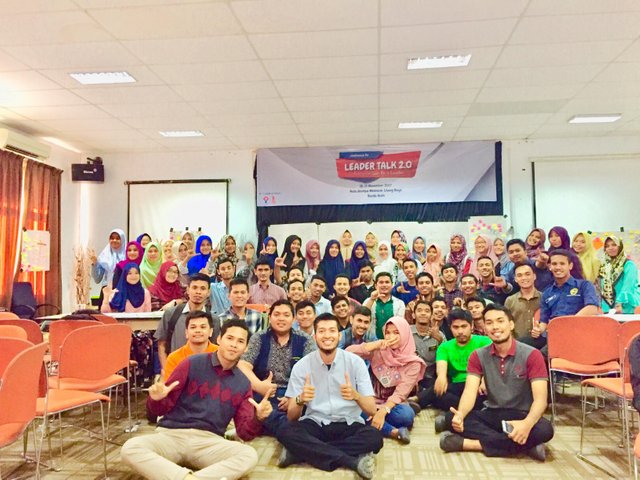 Leader talk 2.0 didukung penuh oleh Kementrian Pemuda dan Olahraga (KEMENPORA) Indonesia. Diselenggarakan 18-19 November 2017 di Hotel Jeumpa Menheim Lhongraya Banda Aceh. Kegiatan yang dihadiri oleh 100 peseta dari berbagai organisasi yang ada di Banda Aceh dan narasumber profesional pada bidangnya.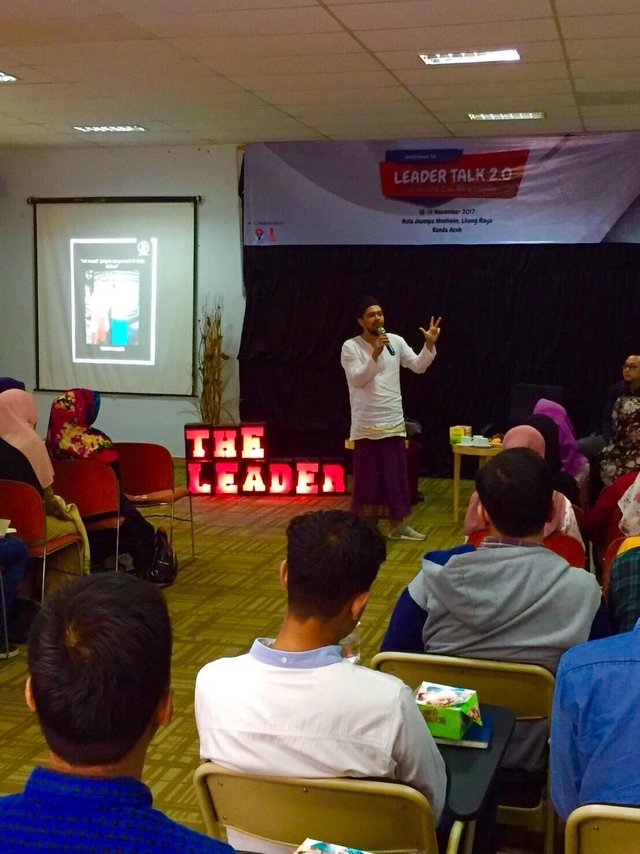 Leader talk terdiri dari 4 sesi.
Leader talk 1. Creative Enterpreneur (Khairul Fajri @ijakroeng dan Zaky @nozy_juice
Leader talk 2. Social project (Edi Padhil @edifadhil) dan Alfiatunnur)
Leadet talk 3 . Creative project (Rubama M dan Ichsan Rusydi)
Leader talk 4. Creative project (Cut Ervida Dina dan Ranitya Nurlita).