This past Sunday night (Feb. 18th, 2018) I finally got to see Excision, Liquid Stranger, Dion Timmer, and Monxx at Express Live in Columbus, Ohio.

—

This was one of the most exciting experiences with music so far for me. The place was completely sold out, everyone was standing elbow to elbow ; we were all completely ok with that too. I've never been to such a crowded show, it was a different experience altogether than normal. I'm used to having plenty of space to dance, but this time it was more of like the entire crowd moved together as one. There was no stopping people from being in your personal space. It was a very refreshing feeling, all worries were lifted during these four hours. I somehow managed to slither my way up to the very front within minutes of entering the venue, and stayed there for the entirety of the show. Let us discuss the night below.

Upon entering Monxx was already laying down some heavy bass for everyone. People tend to always get to these shows about an hour late, however there was still already a gigantic crowd this time. It consistently grew in size following the next three djs. I didn't waste any time securing my spot. I immediately speed-walked over to the right side of the venue, from there I pushed through everybody until I was front and center.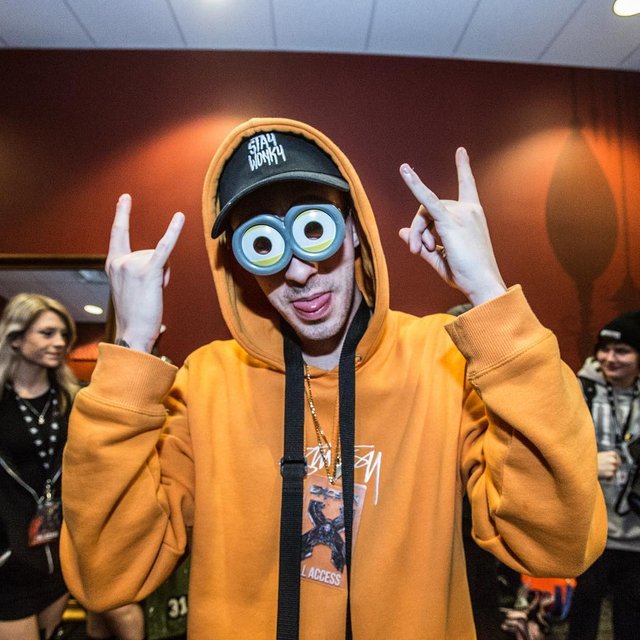 Pictured above is : Monxx

Next up was Dion Timmer, I have been a huge fan of his music over the last year. I could tell by the way he was dancing while he was spinning tunes that he was an uncoordinated guy. During his performance I can recall him drinking lots of water too. That reminded me of how thirsty I was getting, but I refused to lose my perfect spot up front so I decided to power through my parched-ness.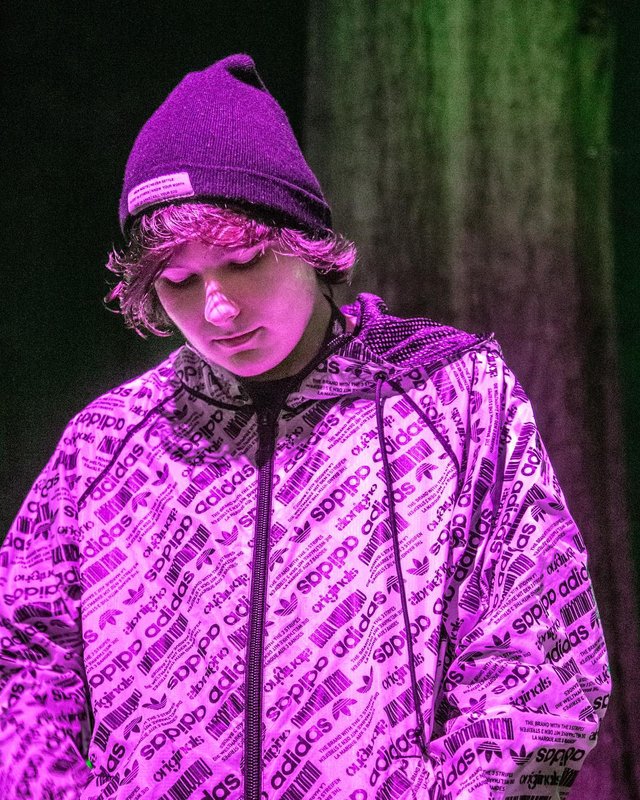 Pictured above is : Dion Timmer

After Dion came Liquid Stranger. I can honestly say, I think he had the best set that I have ever heard live before. First off, I swear they must have turned the bass up higher for him, because I could feel it much deeper right off the bat.
His first song was just a bit slower than what we were used to hearing during the initial half of the night, however it had long bass lines that you just couldn't help but vibe too. Liquid Stranger did an amazing job of building up the energy for next and final act.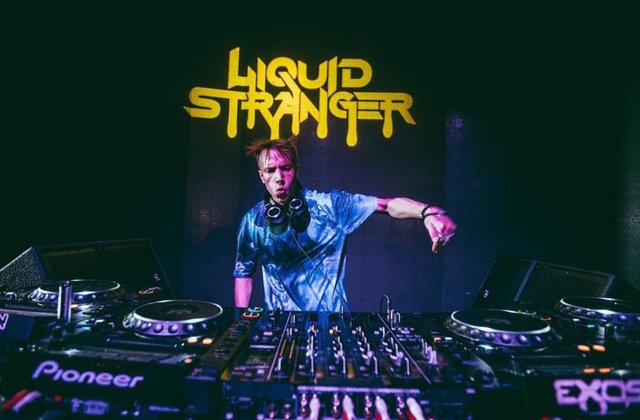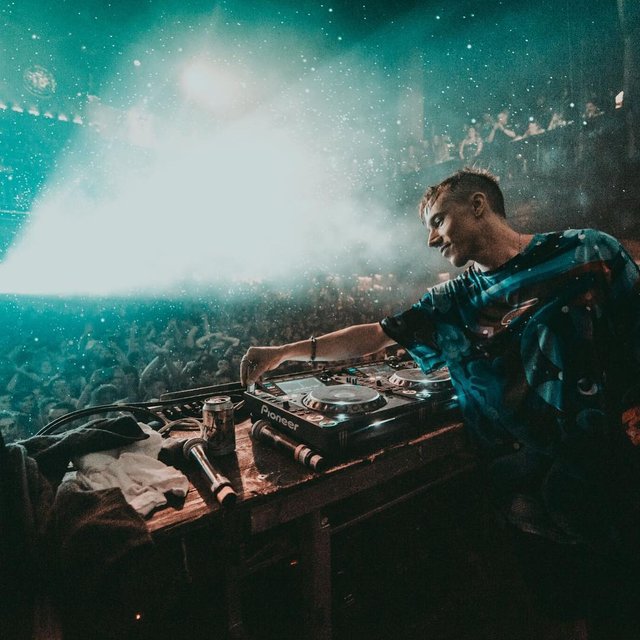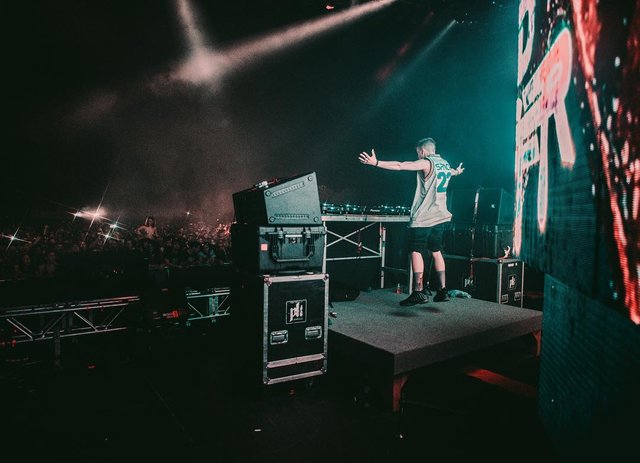 Pictured above is : Liquid Stranger. Yes I think he is managing to levitate in that second image.

Last came the T-Rex of EDM, Excision. Not only is he a top tier DJ, but his presentation is one of the best by far.
They let down a curtain as he was coming on and his huge stage above the other one appeared out of nowhere. His light show was absolutely crazy, I had never seen anything like it before. Overall I'd say it was one of the best performances I have seen in my life, however I will still say that I think Liquid Stranger had a better set. He is just pretty much exactly who I would be if I were a dj myself.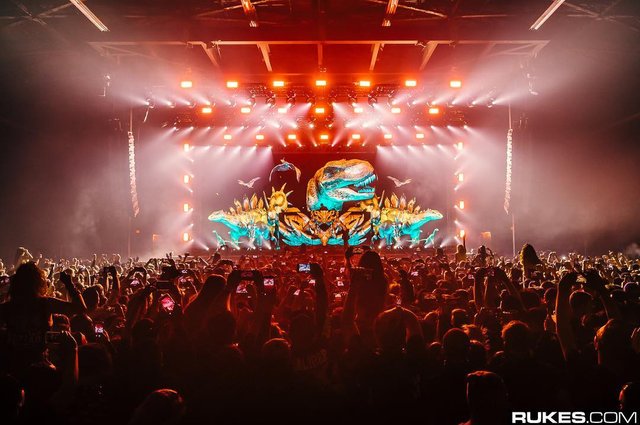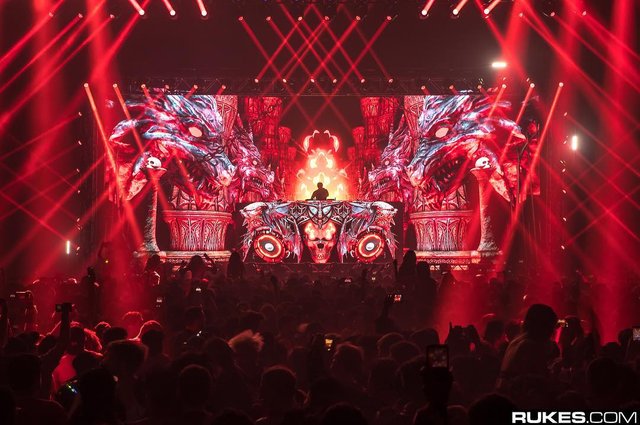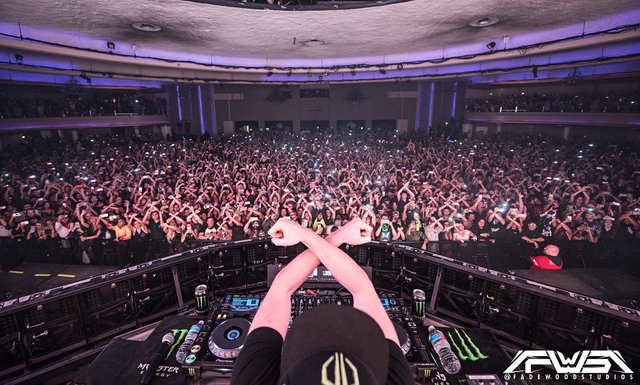 Pictured above is : Excision and his mind-boggling light show.

I look forward to the next EDM show that I get to go to. I haven't yet made plans of which one that will be yet,
but I will surely post here on Steemit as soon as I do.
—
Here is a link to Excision's mix that he played that night : Lost Lands Mix

—


Best Regards,
@daltono


—

—

—

—

—

—

—

—

—

—

—

—

—

—

—

—

—

--