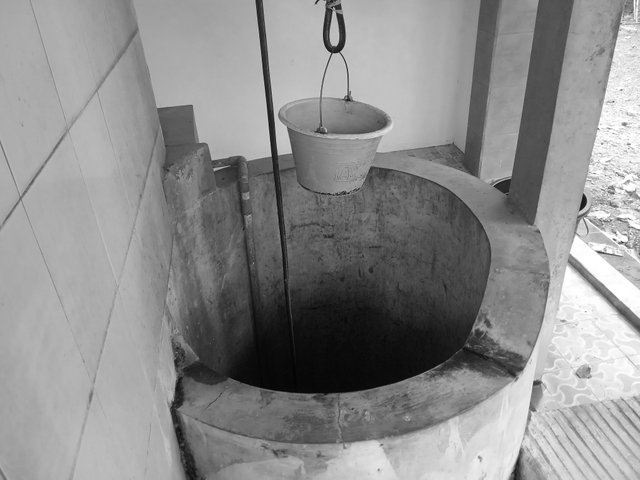 Water source is the most important thing in life. In our area, in addition to the water sources from the local water company, many still use water from a traditional well.
Traditional water wells (conventional wells) do not use water pumps, but water is pulled up using a bucket. And this is still widely available in people's homes. Indeed, a little draining. But in terms of physical health, draw water into a fitness exercise that supports the body to be healthy and also strong.
In fact, in some places, public facilities and infrastructure, such as places of worship, we still have water wells that use buckets.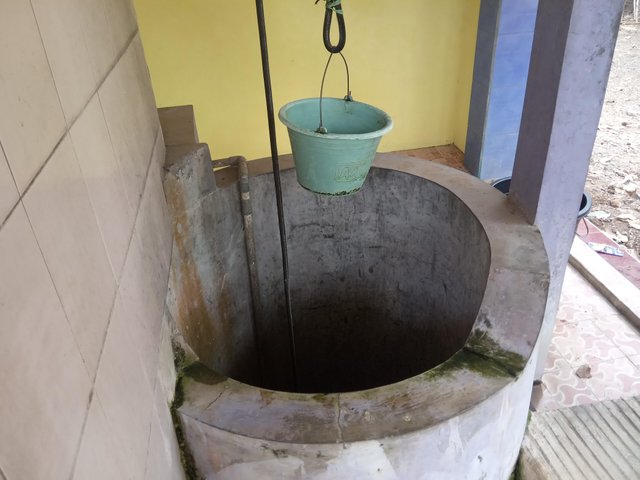 How to make a bucket of well:
Procedure for Making the Lead Wells :
Determine where the Timba Well will be made for at least 2 wells

Digging the soil by using a crowbar in a form of circular dug diameter of 70 cm for the bucket well using a concrete buis of diameter 60 cm, if you want to use concrete buis of diameter 70 cm circular dug diameter of 80 cm with the intention to make it easier to install concrete buis as well wall

Taking the former excavated excavated soil using an iron bucket, dispose of the excavated soil in a safe place so as not to fall into the dug hole

When you get into 2 meters, tie 2 meters of bamboo as much as 3 bundles of bamboo as strong as possible and set up in a triangle or you can use the kapolding location alongside the excavation as deep as 2 meters earlier

Installing fixed pulleys which have been strung up by the mine which is bound to an iron bucket on the bamboo ties after being firmly attached

Continue excavation until the source of the former excavated groundwater is taken with the series of fixed pulleys earlier

Making concrete buis into excavation one by one until the source of the spring, cement tightly each connection of concrete buis so that the well walls are stronger

Suck or drain the water along the bucket before using a water pump until the water becomes clear.