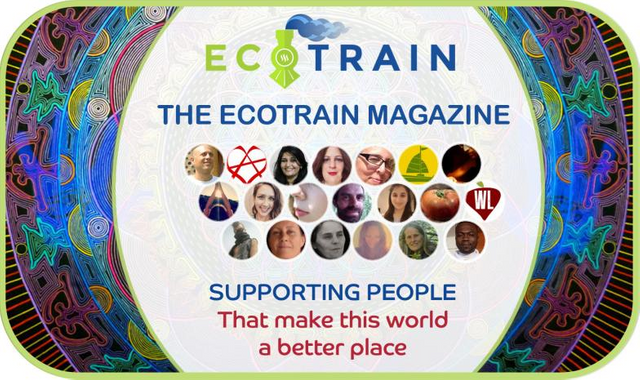 Welcome to another weekly Curation from the amazing Passengers of the EcoTrain. This past week has been one of uncertainty for some steemians as the reality of Ned's words sank in. But the community that has developed on steemit has led to so many positive posts being created and so many amazing suggestions on how the Platform can survive. I am forever an optimist and with so many talented individuals onboard I have no doubt that this hiccup is an opportunity to improve the platform. Already it has brought the community closer together. Those members who are dedicated are continuing to create great content and The EcoTrain is up there with the best of them. We are all committed to keeping this train moving forward.
So today I have picked one post from each of those passengers, who continue to write under the EcoTrain tag, within these great posts each writer is sharing their knowledge with you and also a little piece of who they are. As always we have something to suit everyone from travel, to contest's, to living naturally and creating and growing your own food.. And of course the Launch Post for this weeks Question of the Week. This week we are being asked a huge question and although it is serious, it allows us to dream big and play around with the answer. So lets get involved and inspire one another.
It is our goal within the EcoTrain to make the world a better place and we are all very passionate about doing just that, which is reflected in the content we create. So sit back, enjoy and remember to show your support by upvoting, following and resteeming the content that you enjoy and lets all work towards making the world a better place together!
WELCOME!


Cascadia to Aztlan - Good Fire Ahead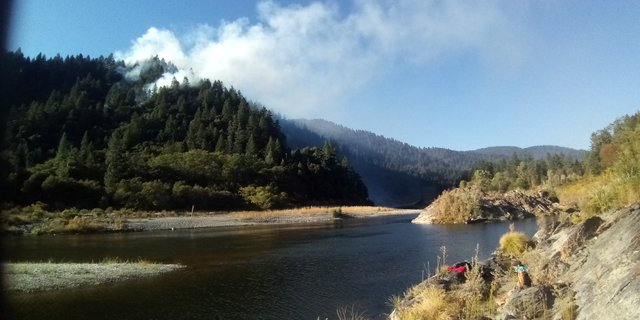 It seems like we couldn't have picked a more ideal time to come to California. Just as we crossed Grayback Mountain and rolled down into the Golden State, we left behind the Autumn colors in Oregon, enjoying the last week of Summer in the California sunshine. At the same time we arrived just after wildfire season, which tends to decimate large areas in this region every year. So we were appropriately surprised to see plumes of smoke rising up from the mountainside, and confused by the signs on the road indicating "Good Fire Ahead".



The Recycling of Plastic Bottles to produce Vertical Gardens. #FarmWithPlasticBottles 
![](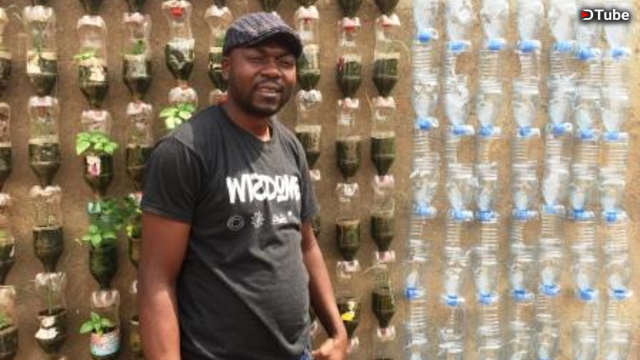 )

The Recycling of Plastic Bottles to produce Vertical Gardens. #FarmWithPlasticBottles

Green greetings Steemians,
For some time now, @mr-greens has been working on how to recycle plastic bottles to Vertical gardens. Today, we bring you our UPB Vertical Gardens. Watch and let us know what you think.
#Call2Action

The Greens is a grassroots environmental organization that strives to educate, inspire and engage young people to take action to combat climate change and be at the forefront of biodiversity conservation and waste management.




Our Thoughts Going In To 10 Days of Silence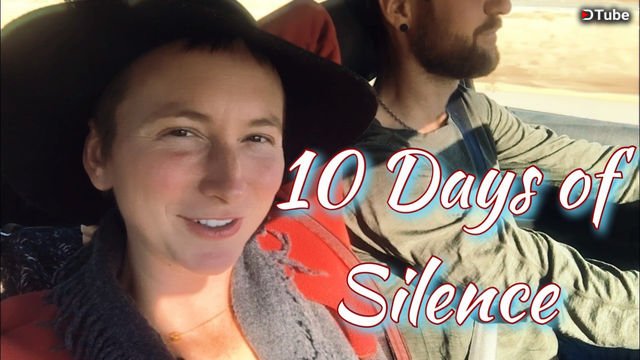 Have you ever gone to a meditation retreat or tried multiple days of silence?
Would you be excited or have any fears?
Today, on our way to a 10 day silent meditation retreat, we talk about some of our reflections going in!
This marks our last post (likely) til we go offline for the next 11 days! We see this as a gift to ourselves and have been looking forward to it, though there is usually some anxiety related to committing to such a thing.
It's been over 5 years for each of us since we've done a Vipassana course and we're really thankful for the space and teachings this organization holds for everyday people to meditate, learn about and experience our innermost being, and have some beautiful space of silence.





Inspired Gifts for the Wildcrafter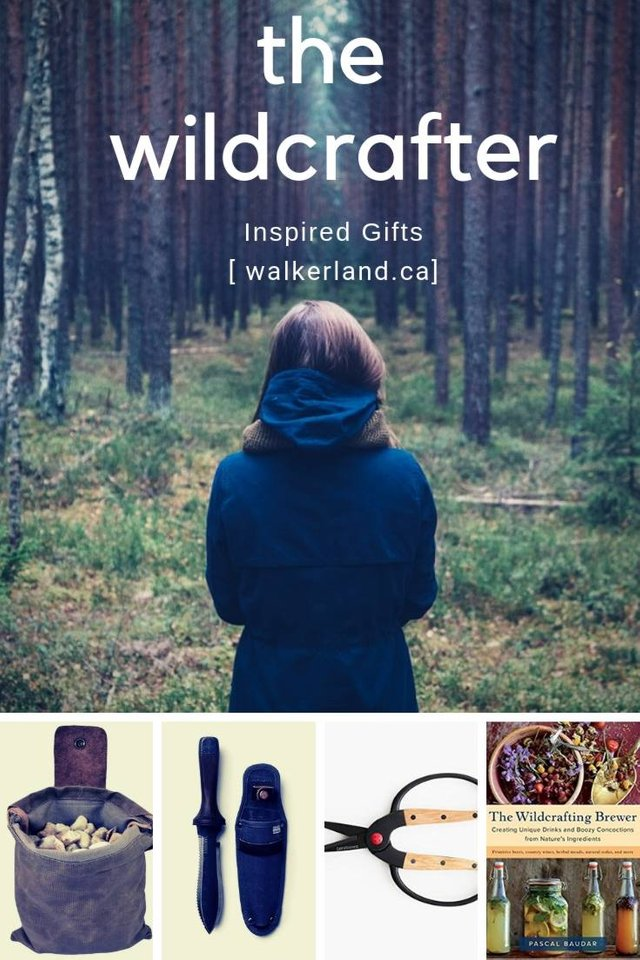 Wildcrafting (also known as foraging) is an age old practice of collecting plant materials in their natural habitat for food, medicine, and craft. It encompasses studying plants and habitats, sustainably harvesting and helping wild plants flourish. Wildcrafting is a skill that nurtures mind body and spirit. For those with an appreciation for nature, it can be a deeply rewarding craft.

One of the greatest benefits of eating wild food is that it reminds us that we are not fed by the supermarket but by the sunshine, rain, and soil." ~ Samuel Thayer, Forager's Harvest.



Ollas Update: Self Watering Garden System Pots
![](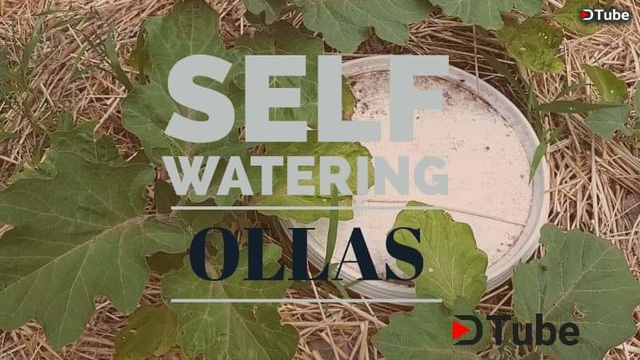 )
Do you have trouble watering plants in the summer?
Worry when you go away they'll die?
Does it get super hot in your area, so hot you use far too much water on your vegetable garden?
I can answer yes, yes and yes to the above questions, and in the last few days it's been ovre 30 degrees and as high as 41 - that's celsius for Fahrenheit people - 40C is 104F! Not only that, but it gets super super windy too - I'm talking apocalypse weather.



Ecotrain QOTW: why do vegans experience so much hate towards them?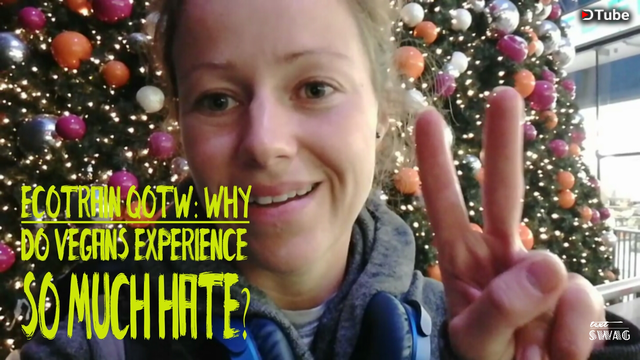 One thing I didn't talk about here but came to mind is the reason why I gave up meat was I felt that I was energically indegesting death and suffering and was making me more stressed and aggressive. I don't know if there is any science to prove this but its just a feeling. All humans are different and respond differently. There are many people I know who eat meat and they are really nice. But I do wonder how much eating meat affects our brain and if it can make us more aggressive?



When People Seem to Think They Know What Is best For you!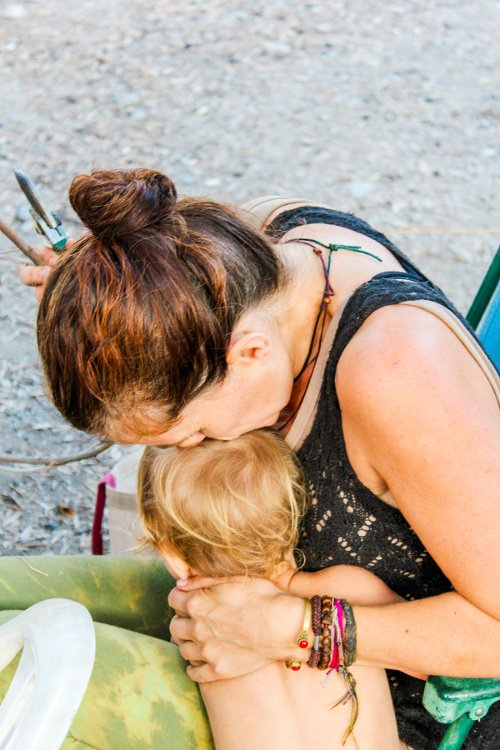 My lifestyle is not for everyone. It is certainly not for anyone who is afraid to get dirty, or who likes to live a life of conveniences. There are many things that I need to undertake daily, but I enjoy these things. It doesn't bother me that I don't have hot water in my truck, I just need to heat it up on my cooker.
Living this close to nature, and I have lots of insects that share this space with me and also lots of mice and occasionally a rat or two. It doesn't seem to matter that there are 3 cats in this family.



Voluntary Enslavement... Can't We Change This?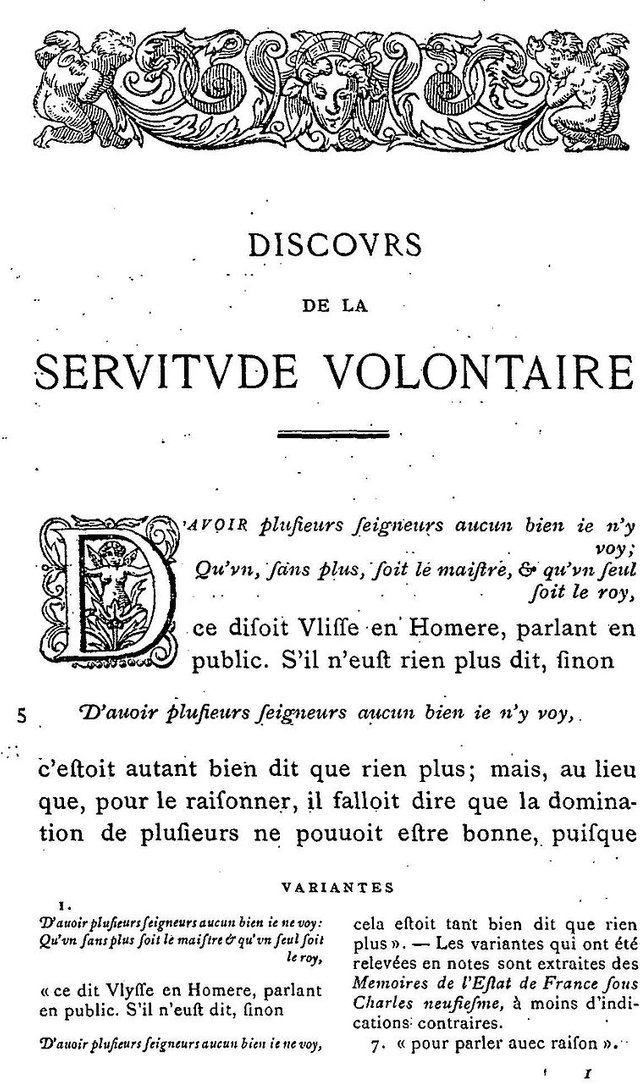 "If we led our lives according to the ways intended by nature and the lessons taught by her, we should be intuitively obedient to our parents; later we should adopt reason as our guide and become slaves to nobody."
Please reflect on that for a minute... maybe read it a couple times again, what does it mean?
The text was written probably around 1549 and published clandestinely in 1576 under the title of Le Contr'un. source
Translated this means Against One, as rising against one ruler.



A Spread-the-Love Contest with a t(r)ail. 60 Steem total in prizes.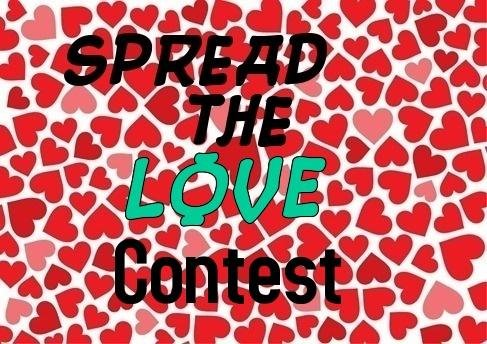 Hello my dear Steemian friends, brothers and sisters,
So @dreemsteem and I were talking a few days back, and as it turned out: both of us had a similar idea to spread the love. We both agreed that this kinda thing is needed on this platform right now. For those who didn't know this yet: @anomadsoul and @blocktrades had a contest last week, and we both won a month long @blocktrades scholarship, which means we, and six others will be getting 8 of their upvotes this month. How awesome is that?



Indoor Gardening Project - Part 6 - Pest Control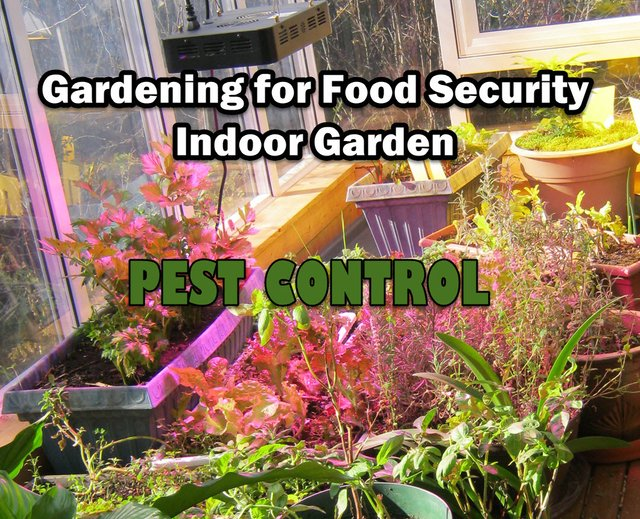 Pests can be a big problem when growing indoors especially if you are bringing plants in from out doors as I had done.
See previous post on my experiment digging out garden plants to grow inside for the winter at:
https://steemit.com/ecotrain/@porters/gardening-for-food-security-indoor-gardening-project-part-3-the-experiment-worked
I have a few simple methods of pest control that doesn't involve the use of any chemicals.
A very simple and effective way to get rid of aphids is by simply washing them away.
If gardening outdoors just spray them off with your garden hose.



The Impact of our Cell Phone use on Ourselves and Nature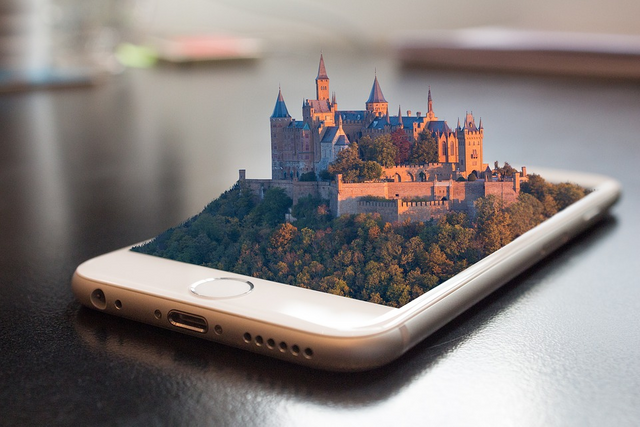 Yesterday I watched an Indian movie where the whole plot of the movie was revolving around the harm that Cell phones use causes on us and nature, specially the Birds. Of-course the whole plot was too much hyped up and the character defending the birds who was a very good person in the beginning eventually turns into a bad energy monster trying to destroy all those who are using Mobile phones. But there were some very good messages to take away from the movie and also to put a deep thought that many things are being done so unconsciously by us.




Carrots improve your vision... Fact or fiction?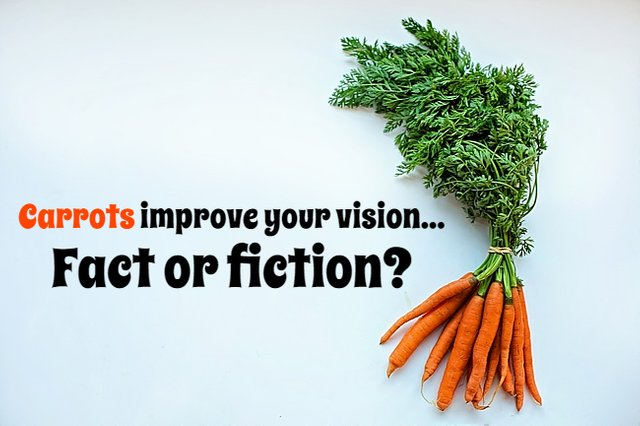 Another day and another opportunity to learn something. You have to expose your mind to new information every day and read about new things to stay sharp. When it comes to dementia, help yourself in advance by regularly reading, solving crosswords, sudoku puzzles, and learning learning learning. Today, I will offer my assistance and present you with educational material about carrots. Why carrots? Well, you are just going to read the post to find out :)
"Let food be thy medicine and medicine be thy food."
–attributed to Hippocrates



Join Us ecoTrain QOTW Launch Post - If you were suddenly and unexpectedly elected to be president / prime minister of your country what would be the first executive orders you make?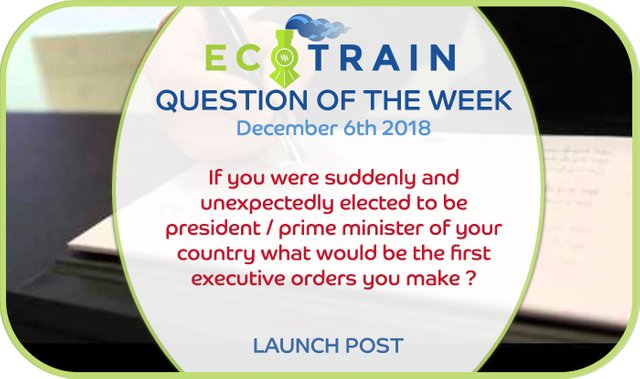 This week's question is one that involves a bit of fantasy and can also be a bit of fun! What would you do if you held the highest office of power in your land? What changes would you make to help make your world a better place?! This week I encourage you to have some fun with this question and would be very happy to see some entertaining, imaginative as well as meaningful ideas! Things seems to feel quite heavy around my Steemit life right now, and so I do invite you all to play with this a bit and enjoy the question! If you do have some serious ideas they are of course welcome as well! Feel free to write as many or few executive orders as you wish!



Delightfully Declined.  

"Mama, could we just, like, not go ANYwhere tonight?"
The rains are over, the tourists are here, Chiang Mai's Loy Krathong was huge, it's countdown mode till Christmas and New Year and I started the week with precisely 39 events in my facebook event reminder for the coming week. Urgh! Everyone has their hustle on.
On a regular week, my solo-mama schedule includes after-school Korean class on Mondays and Wednesdays for Miss 14, guitar class on Tuesdays and ballet on Thursdays (for her). We leave home for the morning school run around 7.15am and are rarely home before 7pm.



Supporting People Who Help
Make The World A Better Place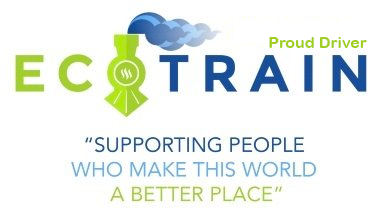 Discover previous ecoTrain magazines at @ecoTrain
DRIVER
@eco-alex
VIP'S / CURATORS / DELEGATORS
@hopehuggs
@kennyskitchen
@likedeeler
@nainaztengra
@omdemian
@senorcoconut
@stortebeker
@tribesteemup

PASSENGERS
@aware007
@artemislives
@celestialcow
@holisticmom
@hopehuggs
@misslasvegas
@mountainjewel
@nainaztengra
@porters
@rainbowrachel
@riverflows
@senorcoconut
@sharoonyasir
@solarsupermama
@stortebeker
@thegreens
@thelaundrylady
@trucklife-family
@vegan.niinja
@walkerland
@zen-art
If you are new to Steemit, love to write, and would like to join the ecoTrain community as an official passenger please email me on steemit.eco.train@gmail.com