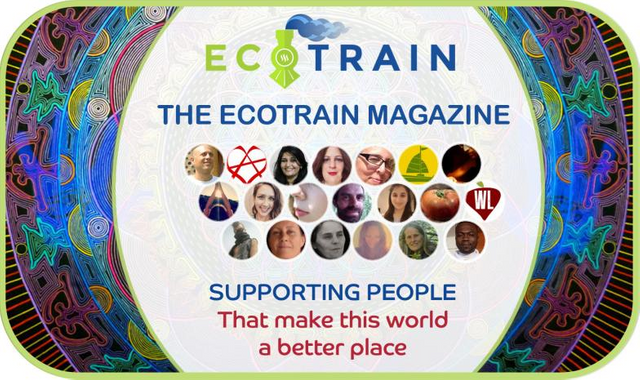 Welcome to another weekly Curation from the amazing Passengers of the EcoTrain. I hope everyone who celebrates this festive Season, has had a wonderful time. This is our last magazine of the year and it is as amazing as ever.
Once again I have picked one post from each of those passengers, who continue to write under the EcoTrain tag. Within these great posts each writer is sharing their passions, their life and a little piece of who they are. We have something to suit everyone, including natural medicine, permaculture, Christmas reflections and blessings and thoughts to bring us into the new year. This year has been quite the year for quite a few people on the platform and also for a few of the passengers. It seems to have been a time of realizations and cleansing. A time of deep reflection and personal losses. A time of letting go so that we can fully embrace who we have become.
It is our goal within the EcoTrain to make the world a better place and we are all very passionate about doing just that, which is reflected in the content we create. So sit back, enjoy and remember to show your support by upvoting, following and resteeming the content that you enjoy and lets all work towards making the world a better place together!
I wish for all of our readers,a year that is full of abundance and clarity, a year where we all learn the importance of self love and self acceptance and embrace both, so that we can grow and become the people we are meant to be. Happy New Year Beautiful People
WELCOME!


Bibliophilia - 1491 by Charles C. Mann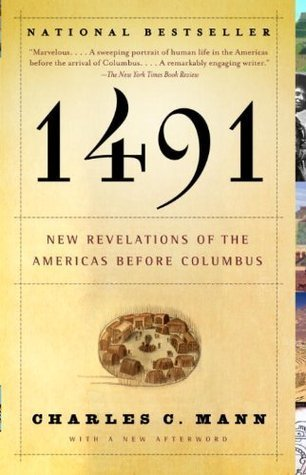 New Revelations on the America Before Columbus

When dealing with the Americas before European contact, the general consensus has been of a vast land that remained mostly wilderness, sparsely populated by peoples who subsisted mainly on hunting and gathering, with overall little or no impact on their surrounding environments, and a very basic, as not to say primitive culture.
In this fascinating book, titled after the year before Columbus' voyage, Mann has compiled most recent data from such varying disciplines as botany, climatology, epidemiology, soil science, but also demographics and economics, that counter these outdated views, which are starkly reminiscent of what Thomas Hobbes called the noble savage.
The most important points Mann raises in 1491 have to do with the earliest settlement of the continent, the size of the population at the time of Columbus, the technological sophistication of the cultures living here, and the impact they had on their natural environment.



Dissecting the Superhero And What Makes You One Too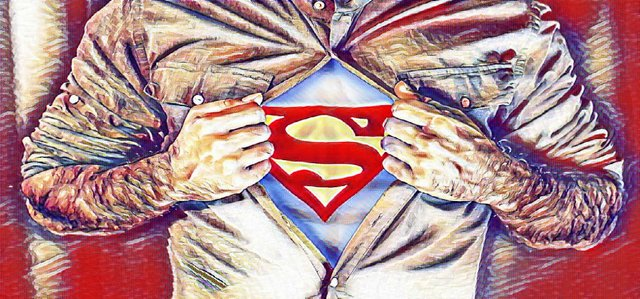 I am sorry to say that I never liked reading superhero comics when I was growing up. The costumes seemed outlandish, seemed ridiculous, and the stories seemed really simple. Actually, it wasn't until I finished university that I started to appreciate superhero comics.

What We Can Learn From Super Heroes...

What I really enjoyed about them is that they started telling me about how social change works.
About how all of us, in some sense, can be a hero, but not in the way that we would think...
When we think of heroes, we tend to think about somebody who puts an action in front of thought. We tend to think about somebody who can bend the world to their will.




Green Christmas and Green New Year 2019 | We Love You!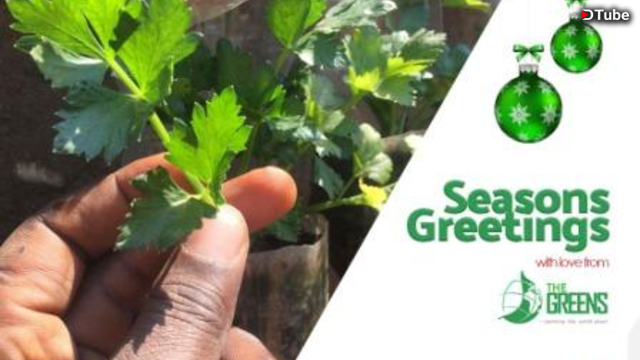 The Greens is a grassroots environmental organization that strives to educate, inspire and engage young people to take action to combat climate change and be at the forefront of biodiversity conservation and waste management.
Founded in 2010, @thegreens have been able to use arts, sports, media and ICT to educate and engage more than 10,000 young people in Green Poetry, Green Music, Green Arts, Green Radio, and Conservation Champions League.



Baby in the Garden & Cats on Woodland Walks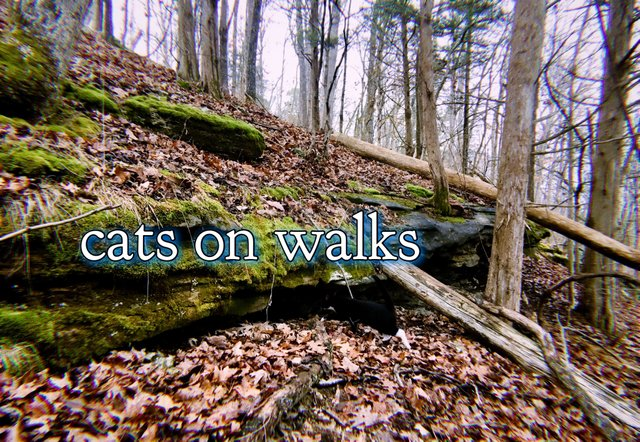 Return from Holiday
Just got in at 2 am from visiting my sis and her family near some mountains in Colorado and @birdsinparadise and my dad were there too! Conked out after we got in and woke up to a balmy 45 degree temp so I decided to take a walk in the garden.
Being the garden nerd that I am, I go around and greet my plants, even though some of them are simply roots underground. I can still feel them. My sis and bro in law made Ini and I this cute little cement foot of their new child, my nephew Brooks! What a better place to put it than on the old stump next to the crystals near some raspberries, goumi & asparagus!






DIY Fresh Pine Skin Toner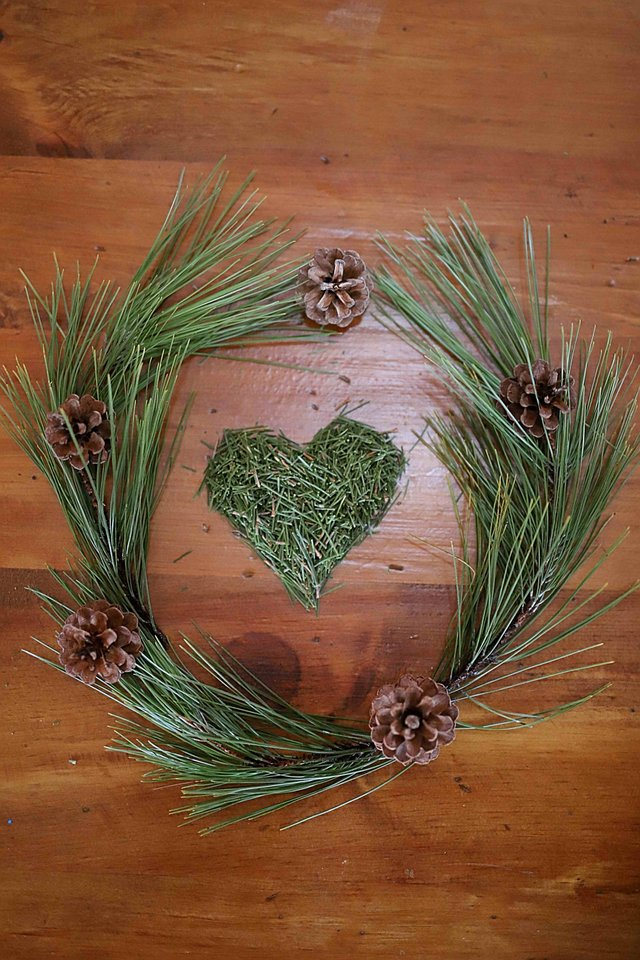 Pine trees are becoming a wintertime favorite in both our kitchen and home Apothecary.
When the snow blankets the land, it buries many of the common herbs and plants that we tend to rely on. On these wintery day's we find ourselves looking up to the magestic trees that tower above us. When looking to nature for healing and skin care, trees are incredible allies that should not be overlooked.
I recently wrote about the culinary uses for pine, and today I wanted to share the nourishing skin benefits pine offers. I have included a recipe for fresh pine skin toner. It is easy to make and only takes about 15 minutes to prepare.




5 Strangers Early Christmas Morning, and A Lot of Love for My Steemfolk xx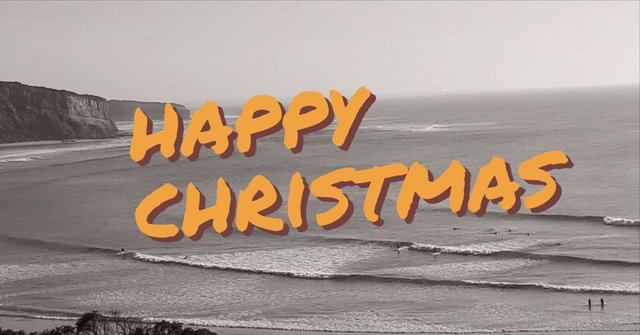 The world is busy. It never stops. The faces rush past you on the street and look right through you. It's the same in the surf, on the beaches. In the old days everyone knew everyone - the world's too populated for that now. People stick to their cliques in the water, ignore you as you paddle past unless you might be catching their wave or they yours.
But it's Christmas, and there's something special about early Christmas mornings, no matter if you celebrate it or not.
Last night I slept in the van at my folks house - I'd had a few too many proseccos and the full moon was low and full of brandy on the horizon, shone through the mosquito netting and diffracted across the bed. The possums were narky at each other in the gum trees and a night bird I didn't know shouted at elves carolling on the next block over. I itched all over - the mosquitos hadn't heard that netting was barrier for them or perhpas I just was bitten when I went out for a midnight pee.




10 tips for a conscious christmas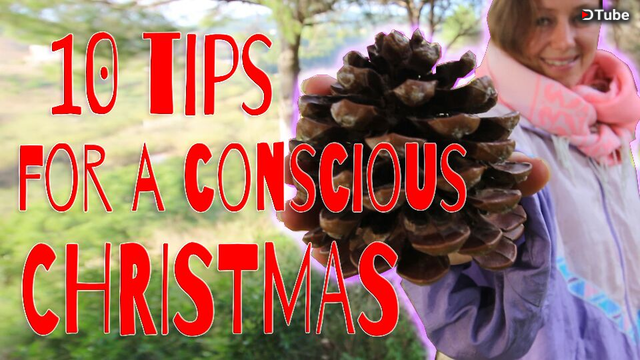 I was thinking of more ways to be conscious at Christmas and these 10 tips came to mind.....
....when I say the most important part is presents
.... :)
.... I don't mean in tbat greedy way, what I mean is its a place where we create the most waste, buying lots of new items for the sake of it, adding to more waste in the environment.
.
The process of giving and receiving is wonderful but we need to be aware of what we give and why! This is why it is so important!
.
Peace. Love and seasons greetings!




Why Do We Give Gifts? My Thoughts and Ramblings!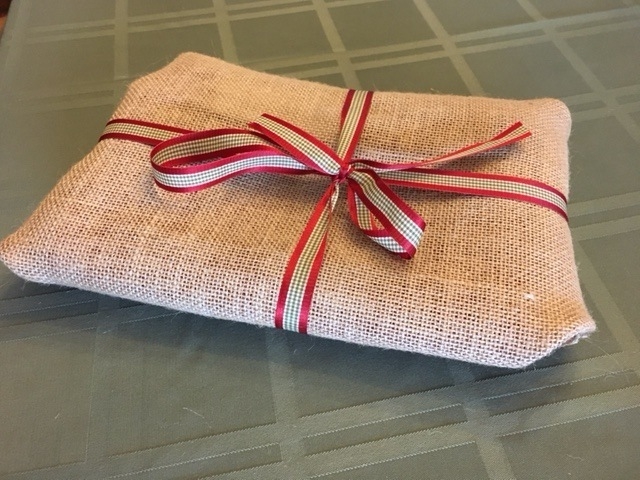 It is a funny old time of the year. Ultimately it is about bringing people together, even if it is loaded with gifts as is the norm now. Nearly everyone expects to receive something from others. I know in Ireland, it is unheard of to call on someone over xmas without a gift for them. Usually it is a tin of biscuits or sweets, but I know my mother will have bought some for all the surrounding neighbours. It is really such a sugar holiday.
Nestle and Cadbury must be making a mint right now. Everyone ignores the health warnings (don't even get me started on Nestle's history of abuse) and just goes all out. Sugar, sugar, sugar it's all about the sugar right now. All these limited edition chocolates, trying so hard to out do one another and themselves from last year.




So Much More Than Christmas Lights... These are DRAGON LIGHTS!!!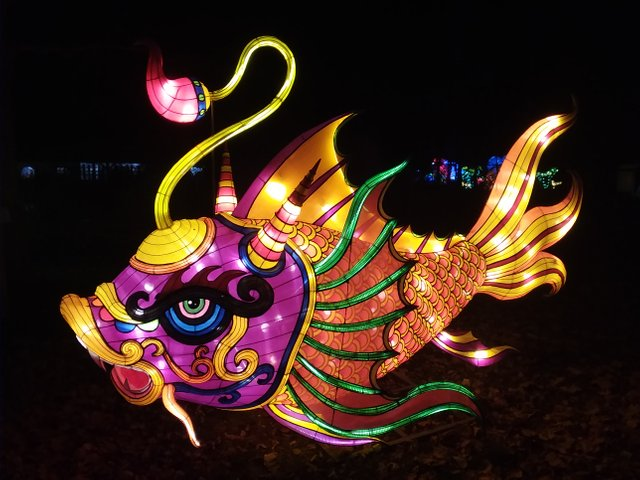 Unbelievable... The first thing I said when we got in was "Oh wow, this is the Chinese Burning Man! ".
Heehee, for those of you not familiar with Burning Man, I invite you to check out some photos here and after that if you're still interested in knowing more... here is the official website, it's a pretty incredible experience! Some claim it to be The Festival of All Festivals (than I've also heard it being called the grandmother of Festivals while Glastonbury is the Grandfather!)
Anyone in the area this festival goes on till the 6th of January at the Columbus Expo Center (in Ohio, USA). It is well worth a drive to it, we were all impressed... from 4 year olds to 68 year olds!!!



Late night thoughts...The ghosts of Christmas past...passed...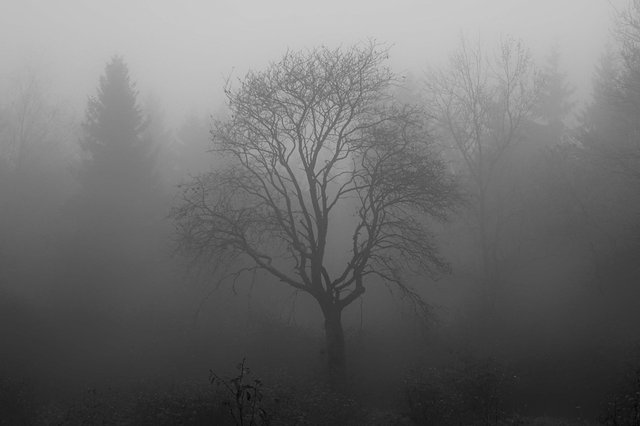 You've probably all experienced those moments when there is a lot going on in the head; all these ideas floating around, but nothing will come out. It's not the same as a writer's block, because the ideas are there. It's just that those ideas seem to suffocate each other for attention, and because of this, the brain won't let the thoughts flow through the fingers . If you know what I mean...but probably not. For the past three days, I have been thinking a lot. Not that I usually never think, but these days just a bit more, and at the same time a bit more over the top. I even have to admit to myself that I have let myself get lured into the winter blues and it's many notes just a little bit...
No worries, I am not depressed or anything, but the dark days in Ireland can sometimes be truly just that: DARK days. Since returning from Steemfest in November, we've had an incredible number of those days.




Celebrating Healing Plants - Issue # 8 - Labrador Tea (Ledum Palustre)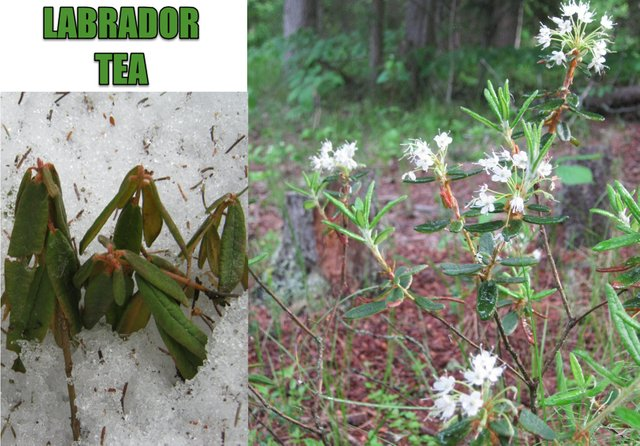 I love the Labrador or Muskeg Tea for it is one of the few plants you can harvest all through the winter, even gathering it from under the snow.
It's a great tea for camping too and it's strong flavor makes it a good substitute for bay leaf in soups and stews.
It has a rather unforgettable camphor-like and narcotic smell but be forewarned - not to fall asleep in a patch of Labrador tea for it induces drowsiness and for lots of people will cause an intense headache.
This aggressive scent can be used to ward off bugs in your woolens and also rodents out of rice or grain bins. Even it can kill head lice if you make a strong enough decoction.
Both the leaves and the flowers are used.



Chasing my Dream and My Best Practices on Steemit 😎🥇🏆😎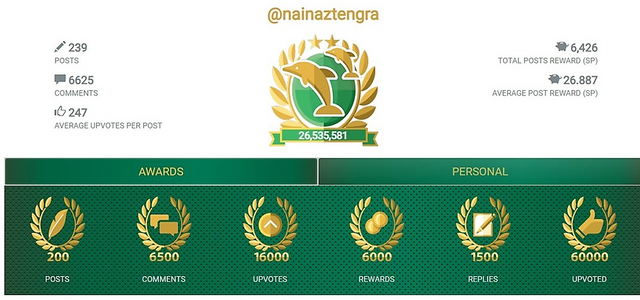 Recently I am into a lala land zone. I feel like writing and I do not feel like writing......confusing??
What I mean is I feel like writing but not anything intense, just something very light and soothing. In this last week all that I have been doing is socializing, meeting up friends, outings and celebrations, that's all and this is what I am going to do the whole of next week also . Don't feel jealous I have had a tough 2018 and I deserve this as a treat at the end of the year.
Today morning I was reflecting on my stats on Steemit and I was feeling good for all the badges that I have received.
At the beginning of the year I had set some targets for myself to achieve on Steemit. I see that partially I have achieved them.



Supporting People Who Help
Make The World A Better Place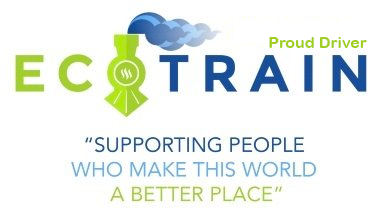 Discover previous ecoTrain magazines at @ecoTrain
DRIVER
@eco-alex
VIP'S / CURATORS / DELEGATORS
@hopehuggs
@kennyskitchen
@likedeeler
@nainaztengra
@omdemian
@senorcoconut
@stortebeker
@tribesteemup

PASSENGERS
@aware007
@artemislives
@celestialcow
@holisticmom
@hopehuggs
@misslasvegas
@mountainjewel
@nainaztengra
@porters
@rainbowrachel
@riverflows
@senorcoconut
@sharoonyasir
@solarsupermama
@stortebeker
@thegreens
@thelaundrylady
@trucklife-family
@vegan.niinja
@walkerland
@zen-art
If you are new to Steemit, love to write, and would like to join the ecoTrain community as an official passenger please email me on steemit.eco.train@gmail.com