The lovely @riverflow has challenged me to show her my stack - three books from my stockpile!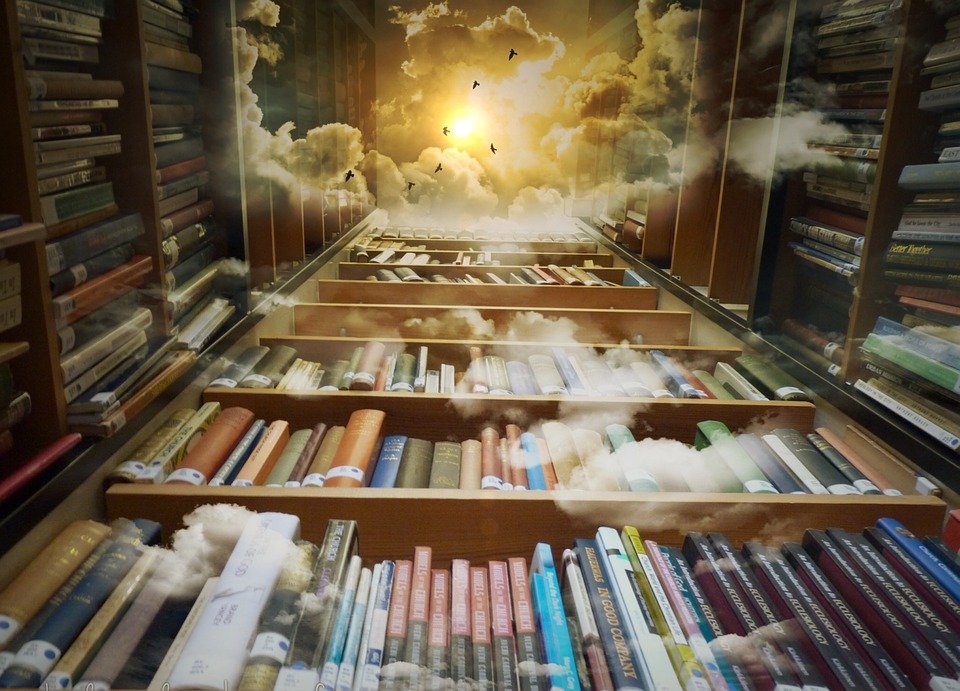 This is what heaven looks like
I have always loved books. I started reading at four and pretty much never stopped. Until I graduated from college. I was so burned out by the time I hit graduation that I decided to finish the one book I had been assigned during my senior year that I actually wanted to read but hadn't had the time to finish, The Golden Notebook by Doris Lessing (a phenomenal book, btw). Then I vowed not to read another book for a year. Then I got pregnant a short six months later. Of course while I was pregnant I devoured books about pregnancy and birth and raising children. I simply drank them up. Once the children started coming, I stopped reading. I just couldn't find the time. There was a 10 year gap between my second and third child, and I read some then, but just now that the two little ones are 6 and 4 am I starting to find time to read again. Nothing near what I once consumed, but it's nice to at least be reading again a bit. I know there are parents who find time to read. Bless them. I know not how they do it. Maybe I exaggerate some. Of course I did read a few things here and there, but it would often take me weeks or months to get through what I could once read in a couple days.
Anyway! Let's look at my stack. I didn't want to try to pick my three favorite books or even my three most influential books because it would take me forever to make that decision. So many books have totally changed and molded me that I'd never be able to narrow it down. So, I've decided to pick my two most recent reads and another that I keep close to pick at every now and then. As I ease back into reading, I've gone at two favorite novels, both of which I've read several times. These are like the comfort food of books for me. I love being immersed in a good story. When I was a child, my mother would get so exasperated because unless she was standing right beside me calling my name, I simply couldn't hear her if I was reading. When I got to the end of Where the Red Fern Grows I was crying so hard that she ran to my room to see if I was hurt. It took several minutes for me to even realize she was there. When I am immersed, I tune out the whole world. Actually, now that I think about it, this is probably why I don't read when I have little children. It's dangerous to tune little kids out because they can literally seriously injure themselves while you're peeing - or even blinking, so reading a book is probably out of the question.
Ok, ok, let's get to it!!
The Fellowship of the Ring J.R.R. Tolkien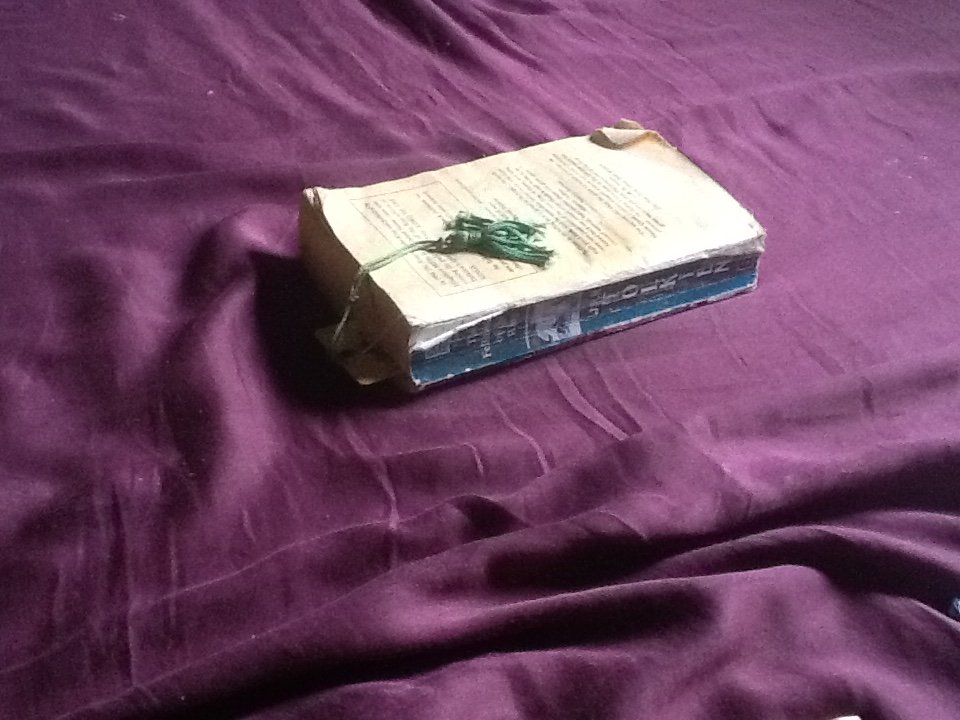 The old, weathered copy
Tolkien is clearly one of the greats. A brilliant writer, storyteller, universe creator. Periodically he goes a little too deep on the detail for me sometimes, but it's also part of what makes him so genius. The depth of his imagination must seriously have had no bounds. For fantasy writing, I don't believe he has an equal. Not so long ago I learned that he was in a writing group with C.S. Lewis, also a tremendous influence for me, and read about some of their exchanges. Tolkien certainly had very particular ideas of how things should be, and though he seemed to have great affection for Lewis, strongly disagreed with parts of his style. In fact if you read any of his prologues, you know Tolkien is plenty critical of himself. This is one of a very few stories that I read over and over again. The powerful twists and turns of middle earth have kept my attention over 30 years.
My father read The Hobbit and the trilogy in college. My brother then read it when he was a teen, and they both insisted I read it when I was a teen as well. My brother still reads it every year. My son has read them, and my sixteen year old daughter is in the middle of them. If you are into the whole hero's journey thing, this is an epic one. I am actually listening to it on my tablet this time. I listen while I do dishes, and this is how I trick myself into liking doing dishes. If you, too, hate dishes, I highly recommend this strategy.
In this, the first book of the trilogy of The Lord of the Rings, we follow sweet, gentle, brave Frodo, the ring bearer, as wizards, elves, dwarves, men, and forces beyond his control conspire to corner him into an adventure he's not sure he signed up for. The magical ring, a gift from his dear uncle Bilbo, always seemed beautiful and perfect for a neat trick and a good laugh but harmless enough as it goes.
A shocking twist reveals the ring to be the one ring that rules all rings of power and the most prized and sacred possession of the dark lord Sauron. So, the happy hobbit must journey across unimagined land, encounter untold dangers and awful creatures in his quest to destroy the ring because he, alone, is pure enough in heart to do so. In this book, the group of brave warriors who will accompany the fearless hobbit is assembled by Gandalf, the wizard, and Elrond, the elf lord. They take him as far as they can while beginning to gather forces for the coming conflict with Sauron. In the end, only his dearest friend, Sam, can accompany him to the end. My daughter says all three books should be called Sam is Exasperated.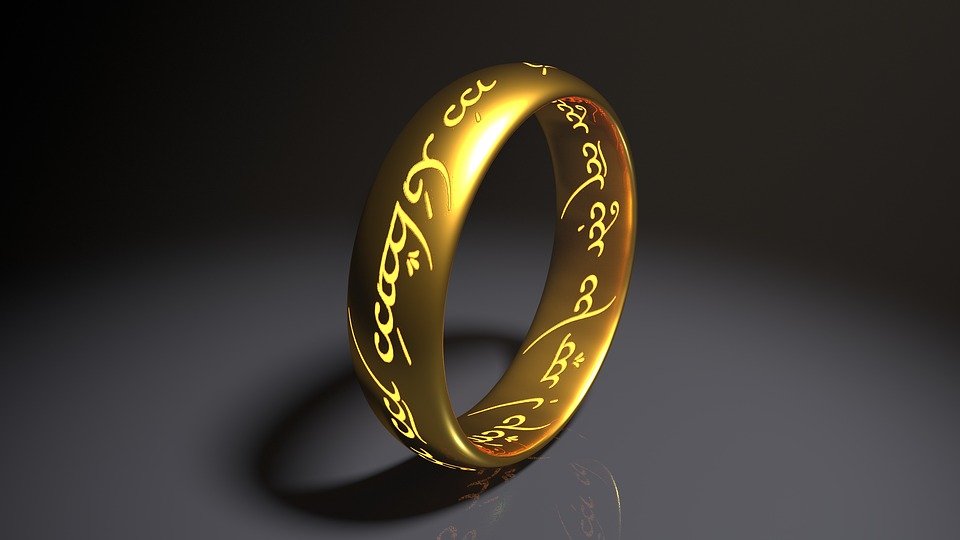 The one ring to rule them all
If you've never read these, I can't recommend them enough. If you have even a tiny interest in fiction, this is an incredible read. If you have the slightest love for fantasy, this is a must read. The movies are wonderful, but these are definitely among my favorite books ever. An epic tale of friendship, adventure, and courage, loss, redemption, and victory. Good stuff, friends.
The Hitchhiker's Guide to the Galaxy
Another treasured favorite that I have read several times. I bought it for my daughter for Christmas, but she hasn't read it yet. As I started finding the desire to read again, I peeked over at this treasure on her shelf. I was facing a long bus ride - with no kids! It was like a gift from the gods or maybe from Ford Prefect.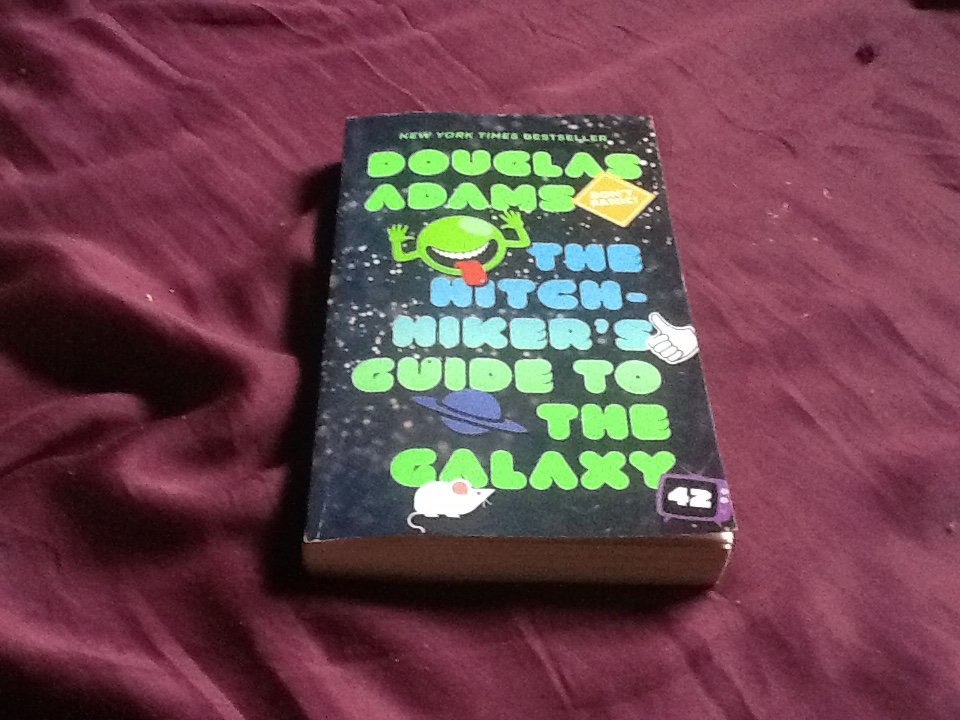 I hadn't read it in a good long while, and I was so surprised in the beginning by how simple the writing is. Nothing pretentious or complicated. And yet this book manages to also be incredibly profound. It is after all the answer to life, the universe, and everything. Hard to imagine anything more profound than that. This book is deep while also light, funny, and adventurous. It pokes fun at a host of human traditions and even some alien ones we didn't know about. Again, this one comes with a really high recommendation. It will engage you all the way through, and you can honestly tear through it in one sitting.
Love Poems from God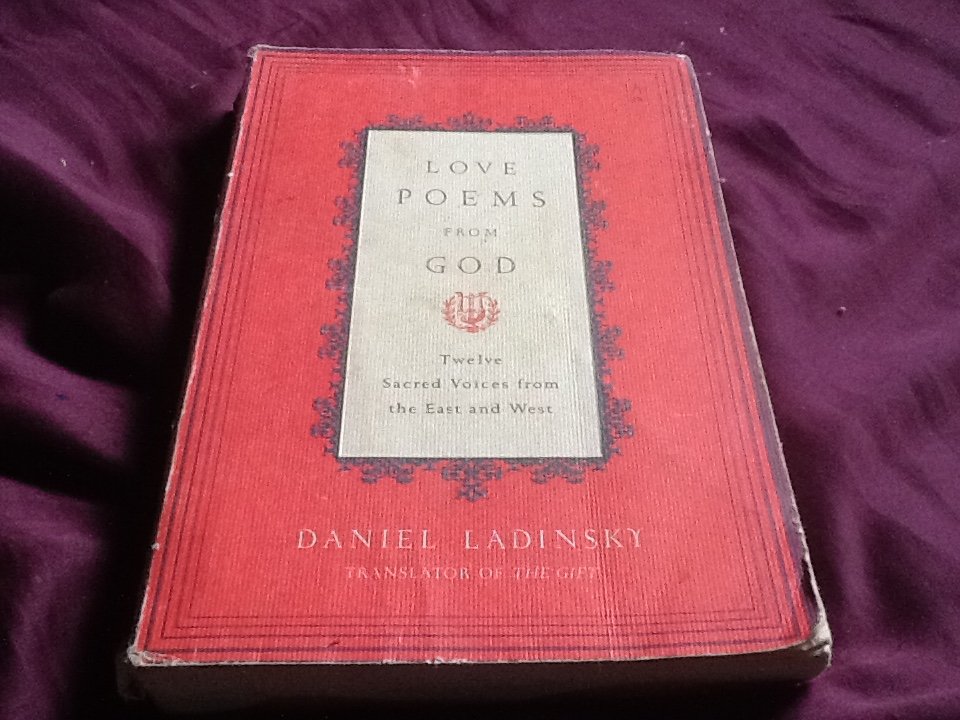 I was introduced to Rumi and Hafiz some years ago, and I had even been given a tape series on Christian women mystics who had deep and powerful relationships with God and the Christ in the middle ages. I've always had a love for mysticism, and my own religious feelings lean heavily in this direction. I was born and raised southern baptist. A series of events led me away from that path. That's another story for another post, I suppose. After a brief go at atheism, I found that I could not deny my connection to God, even if I had little use for most organized religion. I began seeking and finding people with deeper and heartier connections to God. I found joyful Rastas. I found contemplative Buddhists, I found many deep into metaphysics, and then I found Native spiritual traditions as I mentioned in a previous post about my Vision Quest and Firewalk experiences. These all mixed up with mystical Christianity is about where I stand.
In any case I have loved Rumi since I was first introduced. I mean, who doesn't love Rumi, right?! He touches the soul of any seeker. Then a few years back I was working in an elder care home, and I met a woman who was suffering from early onset dementia. She was only in her 50's and by all accounts had always been a wonderful, open, loving, kind, gentle, and deeply spiritual woman. Her partner and her children made a point of telling me they had never heard her raise her voice in all their lives. She was like an angel who had been zapped with one of the most accursed illnesses known to man.
A lot of the staff didn't like her. She was often incredibly anxious as her memory slipped further and further from her grasp. She would follow staff around, and ask questions over and over again. I'm here to tell you I am often not a patient person, but I had a certain patience for her. I was in a peculiar and very difficult situation of my life at the time, and she would often just say random, profound things to me. I began to feel very connected to her, and I would just tell her what was going on, and sometimes she understood sort of and sometimes not, but she always had a compassionate word and a hug. She was always thrilled to see me and encouraged me always. Each day when I finished my work, I would go to her room, and often I would read to her from this book. I had been told it was one of her favorites and that she would usually respond to it even in the depths of anxiety. I would just open it to whatever page it fell to and begin reading. She would often sit with her finger on the corner of her mouth as she listened and periodically say, "Yes, yes, yes!! Isn't that so brilliant?! That's it!!"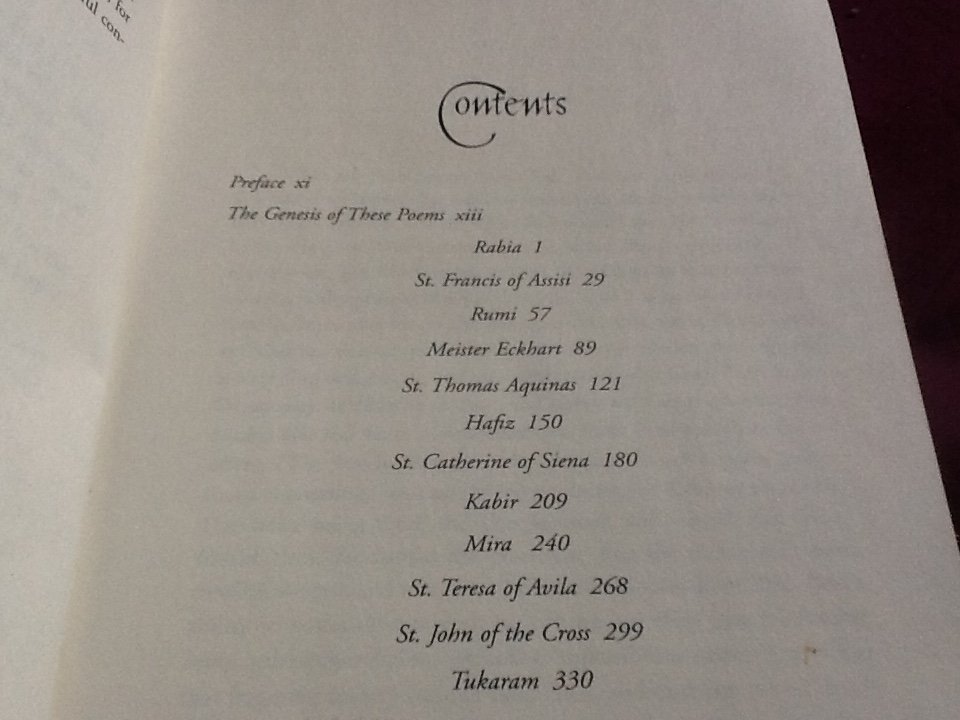 Extraordinary mystical poets
A few days after she died, I went to my favorite used book store and headed for the section where I knew it was supposed to be, thinking I probably wouldn't find it, but there it was. So, in honor of my dear Joan, who held my heart and helped me far more than I ever helped her, I will open to a random page and gift to you a poem from one of the many amazing mystics featured in this, my favorite book of poetry ever:
God's Nature
Sometimes we think what we are saying about God
is true when in fact
It is not.
It would seem of value to differentiate between what is
God's nature and what is false about Love.
I have come to learn that the truth never harms
Or frightens.
I have come to learn that
God's compassion and light can never be limited;
Thus any God who could condemn is
Not a god at all
But some disturbing image in the
Mind of a
Child
We best ignore, until we
Can cure the
Dark.
~St. Thomas Aquinas
This book has a wide variety of mystics from a variety of traditions, and if you dig poetry or mystics or both, you will love this tremendous treasure.
Thanks for joining me in a glance through just a few of my well loved books. Now I'm feeling jazzed to dig into a whole bunch more!
Thanks so much to @riverflow who inspired me to show her my stack! in this post. If you wanna play along, here's the rules!
1.Create a steembabble about the 3 books you are digging
2.Explain a little about what they are about
3.Throw in a couple of photos to pretty it up
4.Refer back to this post
5.Pop your post link in the bottom of the contest post.
Chop, chop! The contest is almost over!
I leave you with a bit from another great mystic poet, the beautiful and amazing Leonard Cohen:
You said I took the name in vain,
But I don't even know the name,
And if I did,
Well, really, what's it to you?
Cause there's a blaze of light
In every word
It doesn't matter which you heard,
The holy or the broken
Hallelujah
Always remember that there's a blaze of light in every word, and read on, friends!
Much love, y'all!
As always, all pics are mine or pixabay unless otherwise noted.



)](https://discord.gg/qfu4yRE)
Also, check out @tribesteemup for more information on how to follow the curation trail or delegate. This allows you to help yourself and empower a beautiful, positive community of world changers.