For @ecotrains QOTW the subject is "The Unconscious Mind" Find more about it here
Such an interesting and deep subject! The unconscious mind, besides dealing with all the daily functions to keep us alive, it will act as a filter for all the gazillion things that would be bombarding us. Because reality is so complicated and complex beyond comprehension it can be overwhelming. To prevent this, the mind will attempt to simplify things and screen out all the complexity, leaving you to focus on doing the one thing you are attempting to do.
The mind is trying to figure out what can be ignored. That's where all your past conditioning, all the other background information, all the connections and circuitry of your developed brain come into play. Things that are apart of your unconscious mind will decide what to bring forward for the conscious mind.
That is quite fascinating in once sense, the immensity of possibilities, but also kind of concerning, the limiting of your awareness.
Jordan Peterson has an interesting video discussing this. In it he give an awareness test, which may be surprising to you what the unconscious mind can block out.
Think of the millions and millions of things coming into being and disintegrate every moment, totally beyond anyone's interventions.
I want to give you a view of the universe as given in the Dhamma Texts by Sayagyi U Ba Khin
Buddhist concept of the universe summed up as Okasa Loka (the Universe of space) which accommodated Nāma and Rūpa (Mind and Matter) which predominate under the influence of the law of cause and effect. Sankhara Loka (the Universe of Mental Forces), creative or created. This is a mental plane arising out of the creative energies of Mind through the medium of bodily actions, words and thoughts. The third is Satta Loka (the universe of sentient beings) visible or invisible, beings that are the products of these mental forces. Each one of these universes is inseparable from the other. They are interwoven and interpenetrating.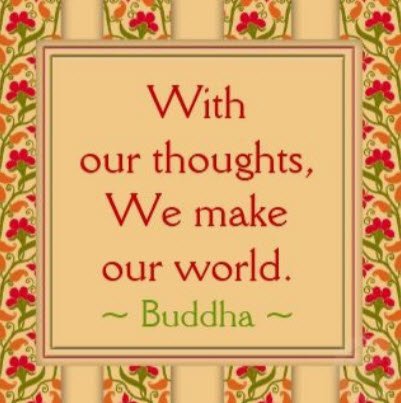 source
Let's go back to those terms: Rūpa (Mind) and Nāma (Matter) and see if we can gain some better understanding of them.
In our being there is Rūpa (Sanskrit; Pāli term for form) and Nāma (the Sanskrit; Pāli term for name)
with the nearest terms in English being for these - mind and matter, but they are not exact for the meaning.
With Nāma it is applied to consciousness, feeling, perception, volitional energies.
These coming together with Rūpa in the material state make the five aggregates (the five bodily and mental factors). The five aggregates are - form (or matter or body) (Rūpa), sensations (or feelings, received from form) (vedana), perceptions (samjna), mental activity or formations (sankhara), and consciousness (vijnana). The Buddha has summed up all the mental and physical phenomena of existence in these aggregates, which in reality is a continuum of mind and matter coexisting.
Now if you were to focus your attention into yourself and with introspective meditation make an analytical study of nature, first of Rūpa (matter) and then of Nāma (mind and the mental properties) you would begin to feel or "see" the Kalapas (the most minutest particles) in their true state and realize that they are in constant change - impermanent and fleeting. As the power of concentration increases, the nature of forces will become more and more vivid.
These five aggregates, the forces of nature and the law of cause and effect show that the world can be quite unsatisfactory but through the deepening meditative practices you can start to see there is a place beyond, there is a Peace Within that is identified with Nibbāna - the final bliss!
More on the Law of Cause and Effect from the Dhamma Texts by Sayagyi U Ba Khin
Hetu is the condition of the mind at one conscious moment of each Kamma (action) whether physical, vocal or mental. Each Kamma produces a condition of mind which is either moral (positive forces), immoral (negative forces) or neutral, these are mere forces - ie. mental forces - which collectively create the Universe of Mental forces.
It seems in these times mankind seems to be able to have mastery over matter but that we falter over mastery of our mind and I think it is that which is more needed.
For what is man? Is man not after all the mental forces personified. Interesting hey!
What is matter? Is matter nothing but mental forces materialized, a result of the reaction of the moral (positive) and immoral (negative) forces. Think about that one!
The Buddha said,
"Cittena niyyati loko," "The World is Mind Made."
Source - Kindred sayings, I, p. 55; Gradual sayings,II, p. 185
So if mind predominates over everything. Let's study the mind and it's peculiar characteristics and solve the problem that is now facing the world with all the dissatisfaction.
May all beings be happy and peaceful!
May Peace and Harmony prevail in this world!
Thanks for stopping by!

Discord
About

Proud member of @naturalmedicine, @homesteaderscoop, @tribesteemup, @ecotrain, @freedomtribe, @earthtribe & @steemitbloggers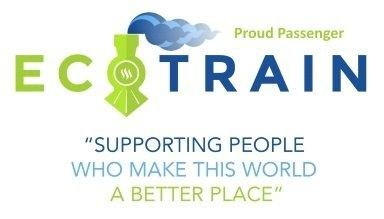 Discover previous ecoTrain magazines at @ecoTrain




Grateful for the curation and support of
@tribesteemup