Spring is the time when everything is waking up. Flowers bud from trees and plants shoot up from the earth seemingly overnight. The forest and fields start growing dense mats of green. Many of these plants are edible and encourage our bodies to take on the vibrant and youthful energy of Spring.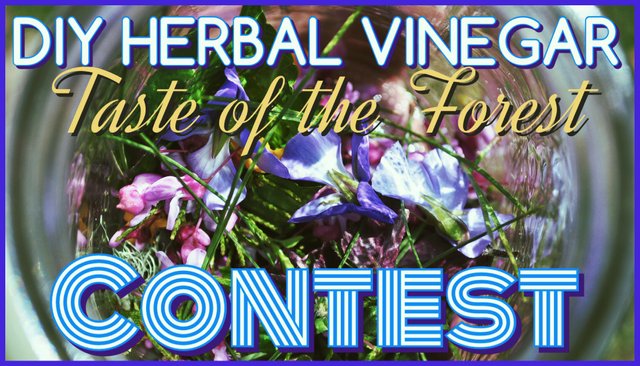 Herbal Vinegars
One way that we love to enjoy them is by infusing them in vinegar. Vinegar is amazing because it captures and preserves the aromatics of fragrant kitchen herbs (like basil, dill, rosemary, thyme, sage, etc) while also being a powerful solvent, extracting and preserving minerals and micronutrients. What this means is that with a little effort, one can have an artisanal (read expensive at the store!) condiment to enliven dishes as varied as salad, soups, grains, meat (a fantastic marinade) and more!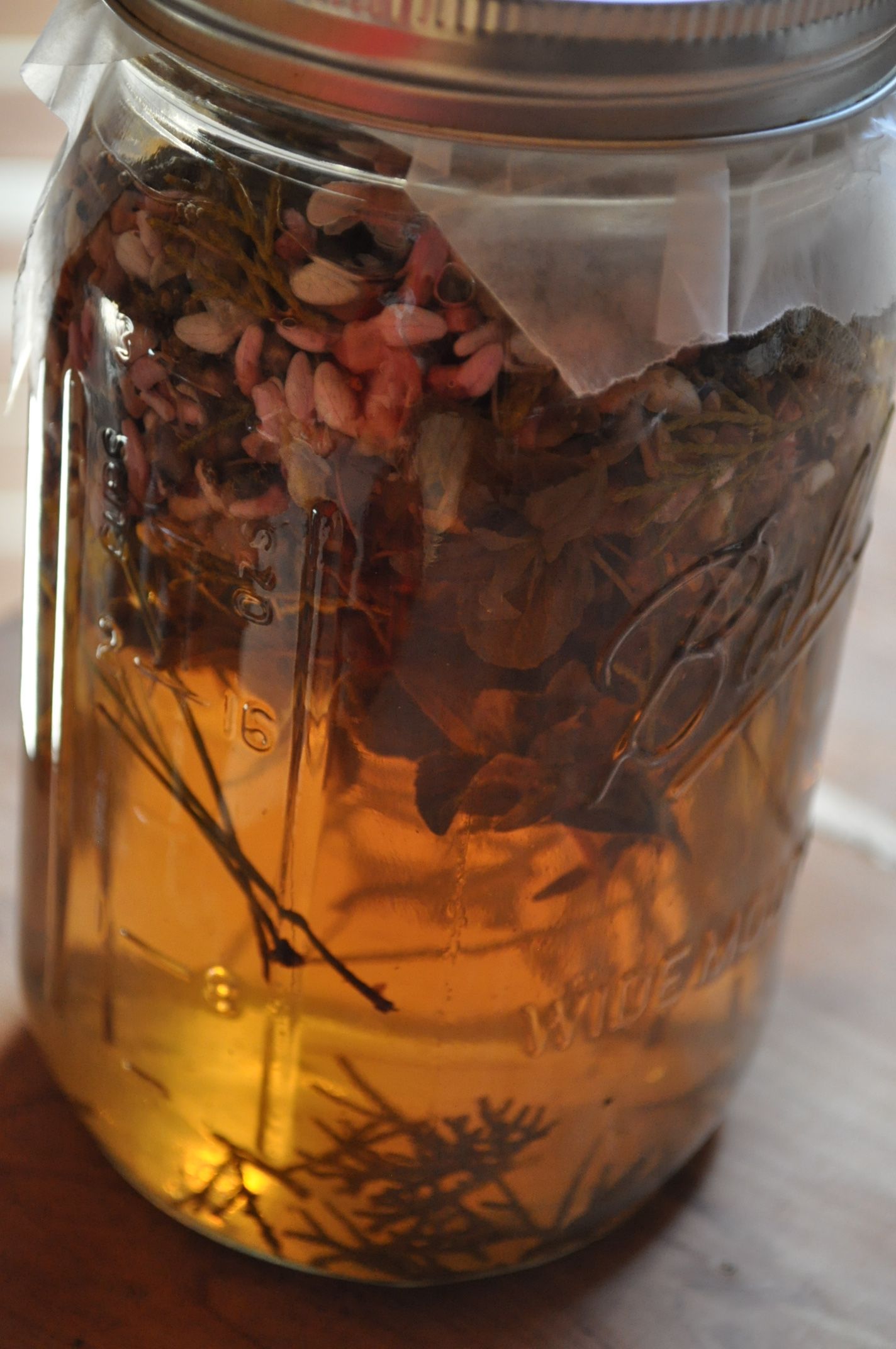 Herbal Vinegar I just made.
In the following paragraphs, I will walk you through how to create a cold steep vinegar, but first let me announce the CONTEST(very excited about this one!!! PLEASE SHARE!
I was out in the forest the other day, observing and delighting in the fresh flowers and greens popping up. I grabbed a mason jar and started collecting these things and had the idea to hold a contest enticing you to do the same.
Contest
What does your landscape taste like?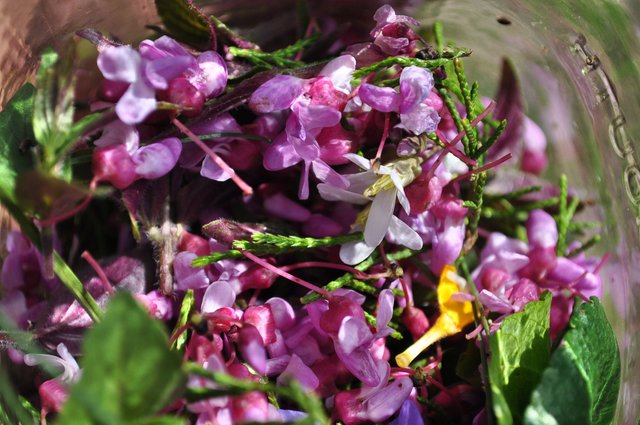 Each season, we're gifted with a myriad of wild plants that grow wherever we live. This is our unique terroir which encapsulates and exalts the spot on the earth where we live. I want to encourage people to familiarize with trees, flowers, plants and weeds in their area.
The What
We will choose 3 winners each awarded 2 SBD. Posts will be valued based on their quality, creativity and richness of post (the more you take us on the journey with you, the better!). Bonus points for depth of research, additional context/story, etc. Winners will be decided and awarded after post pays out.
The Guidelines
Make an herbal vinegar from plants coming up in your area.
Document your experience through photos and text and create a post sharing your wildcrafting adventure.
Tag us in the article @mountainjewel, link to this post, and drop a link in the comments so we see your post!
I realize we all have varying degrees of comfort and experience when it comes to eating wild foods. If you aren't sure what something is, it still may be safe to eat, but better safe than sorry. Feel free to contact me or ask locals in your area if you need help with ID or have any questions. (Read below for some safe and delicious plants that I recommend that grow all over the world!)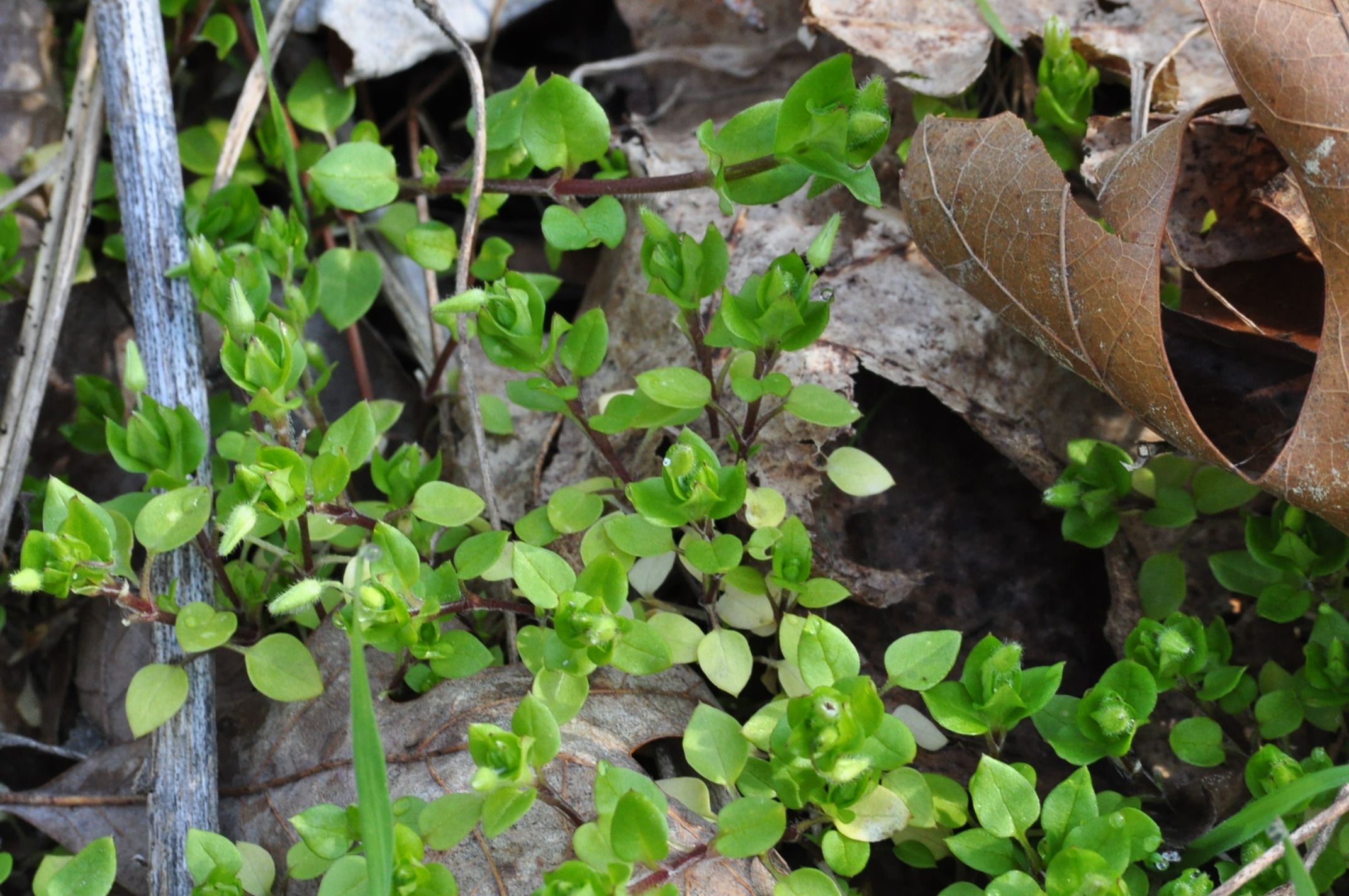 Chickweed
If you live in a place where Spring hasn't quite arrived yet, keep in mind that evergreen trees also hold delicious herbal vinegar ingredients. The tips and shoots of these forest kin taste delicious in an herbal vinegar. Mushrooms like the ever-present Turkey Tail (Trametes versicolor) are also great rustic additions of vinegar blends. If you want to participate, but are struggling, please contact us and we'll help!
And if you live in a place with fruits and other edible plant parts feel free to use those as well!!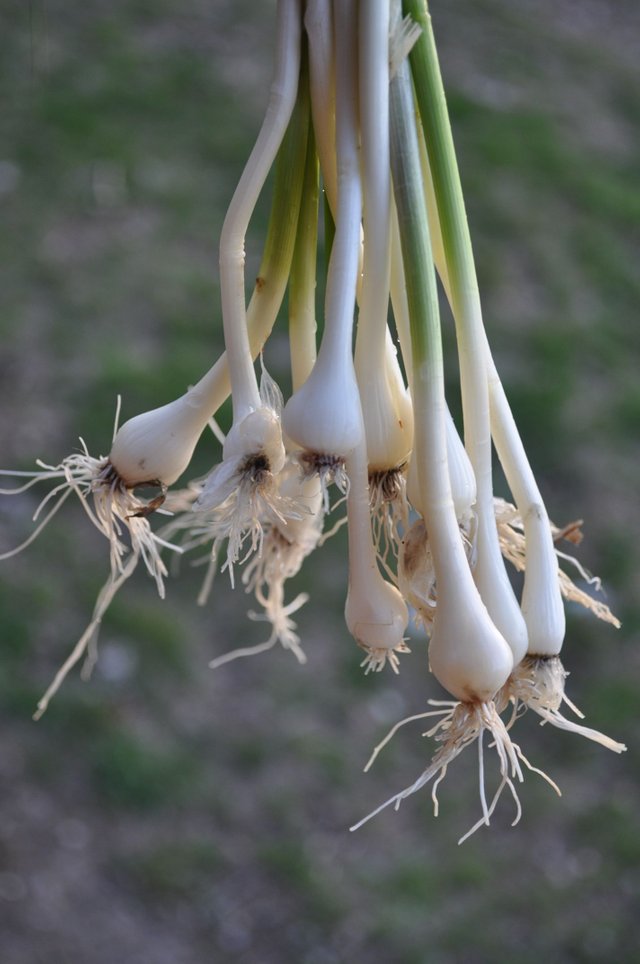 Wild Onions
Young weeds like chickweed, henbit, violet, dandelion, nettles, wild onions, mugwort, blossoming tree flowers grow basically all over the world and are rich in antioxidants, minerals and carry the vibrant energy of spring. All of these make extraordinary components of seasonal herbal vinegars and of your spring diet!
How I Made My Taste of My Forest Herbal Vinegar
I am consistently inspired by Pascal Baudar, a wildcrafter out of Los Angeles, California, from whom I originally got this idea. His book The New Wildcrafted Cuisine is a culinary and visual delight. I tried making my first cold method herb infused vinegars last fall and they were such a hit in our house that I knew I wanted to keep experimenting. For the cold method (there is a hot method too), he advises:
Sterilize or thoroughly clean your container. Wash your ingredients and pat them dry. Place your ingredients in the container and pour in vinegar with at least 5 percent acidity. Close the container and place it in a cool, dark place or your refrigerator for at least 3 weeks.
Following this method, I went out into the forest and spent time taking in the smells of the ingredients. As I wandered, I took note of what was in coming up or in bloom and if it was edible.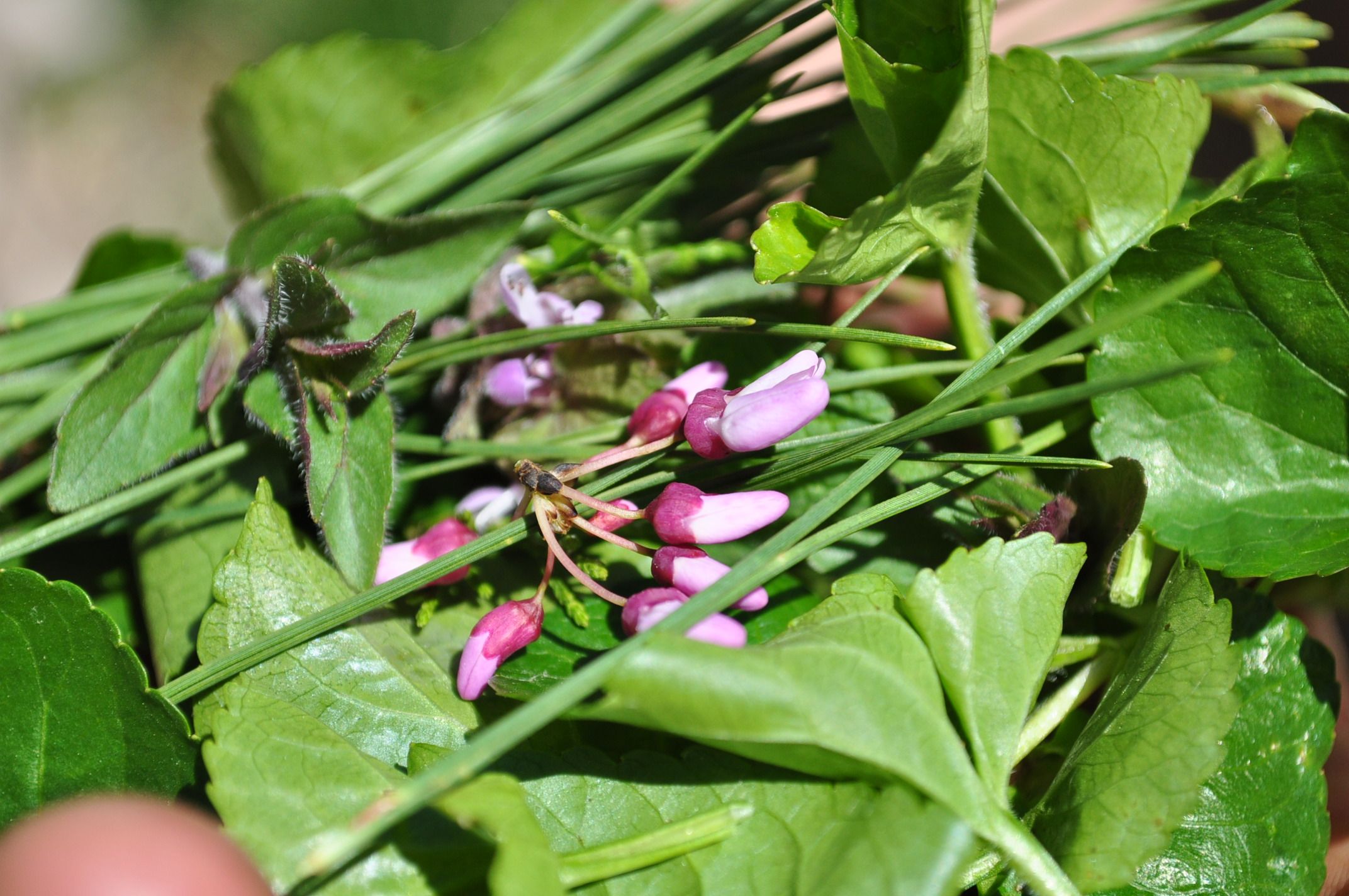 I harvested cedar tips and Pine needles: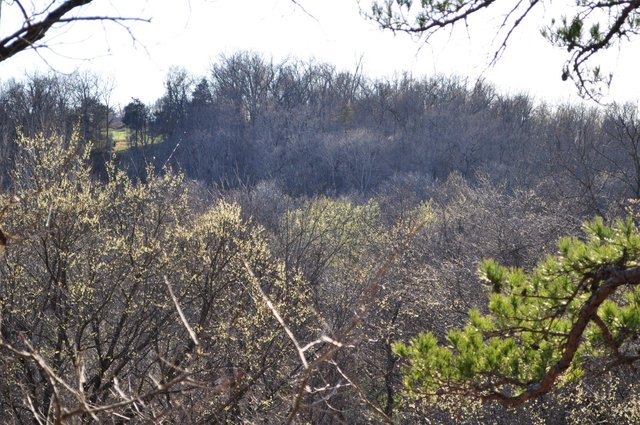 View from our cliff edge with a cedar bough overhang.
I collected the gorgeous redbud blossoms and put them in too.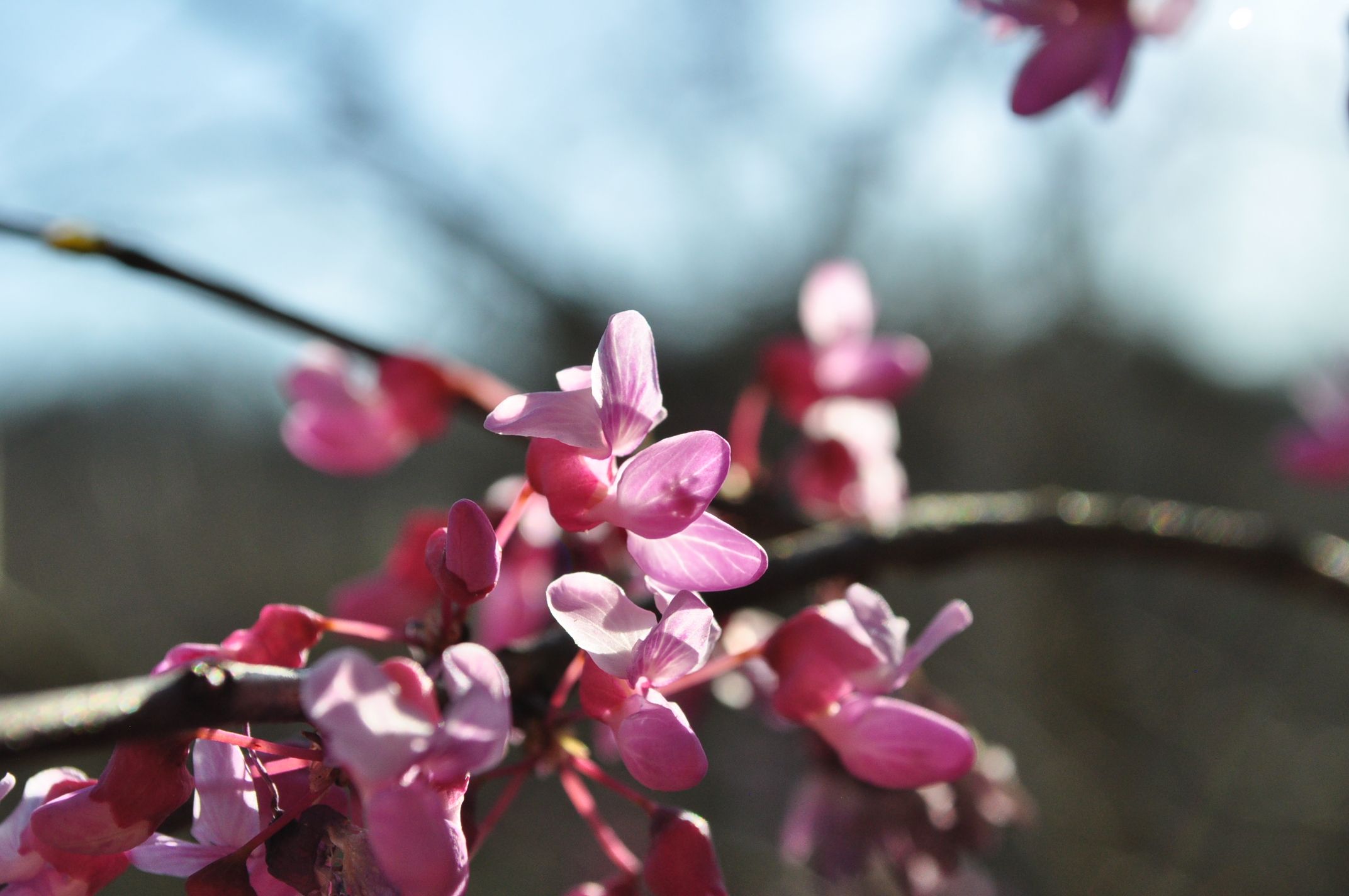 Red buds
I found our local "wild oregano" (Monarda fistulosa)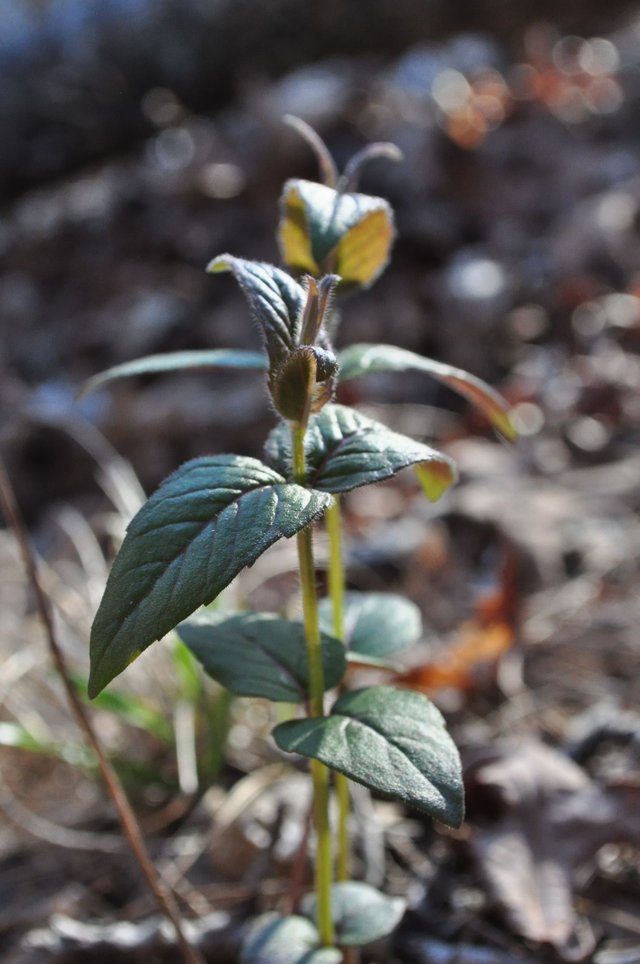 Wild Oregano
Chickweed (Stellaria media), which is very high in minerals and Violet flowers and leaves: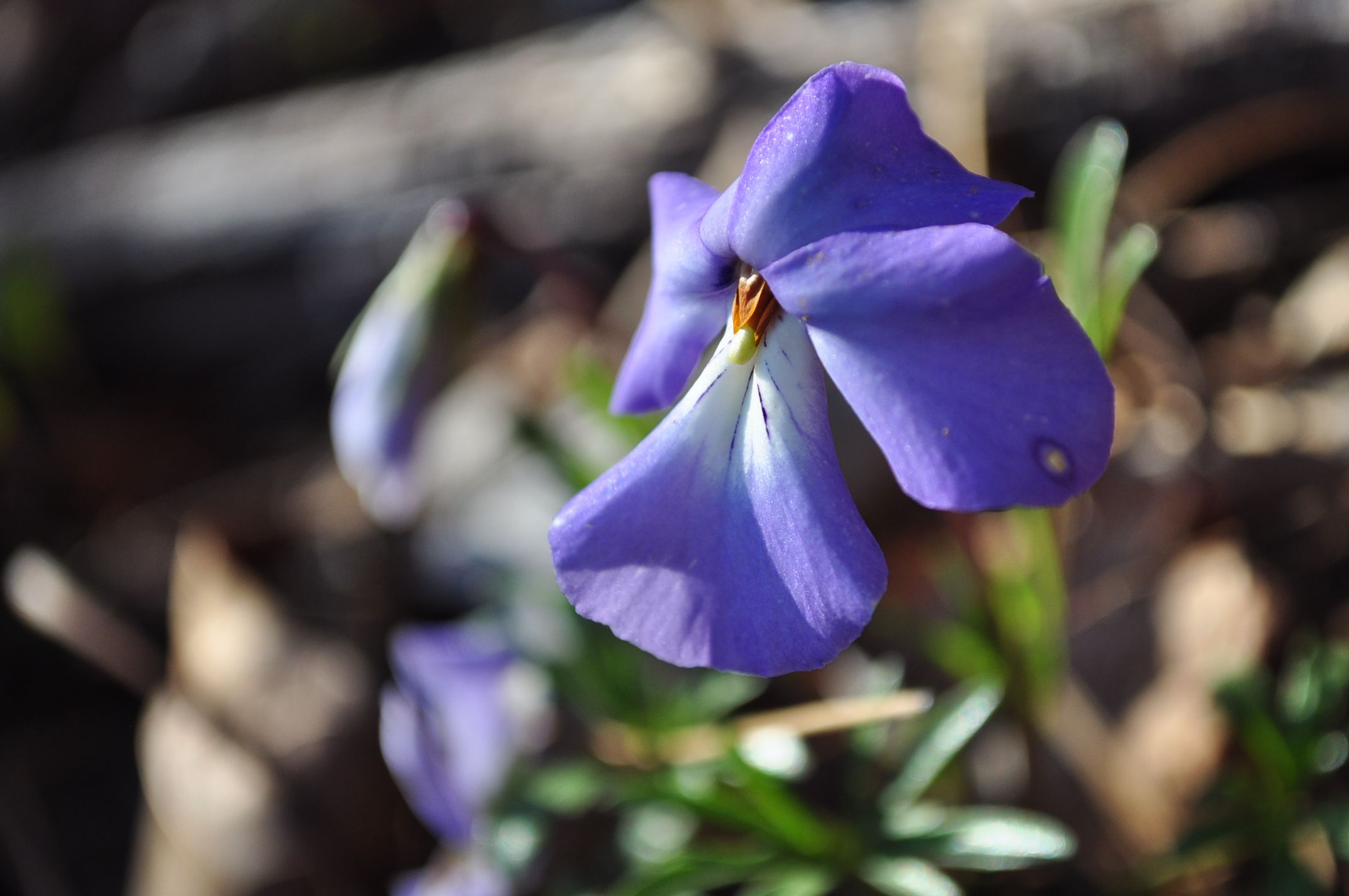 Birdstooth Violet
And many other things, including wildflowers that are on the forest floor, dandelions, henbit (but not too much as the smell was very strong!) and more!
I filled my mason jar to about half full and put a piece of wax paper underneath the lid as vinegar corrodes the lid otherwise. Label your creation with a name and date. You can write the ingredients on it or elsewhere if they're many (but you'll likely want to remember if it turns out really good!).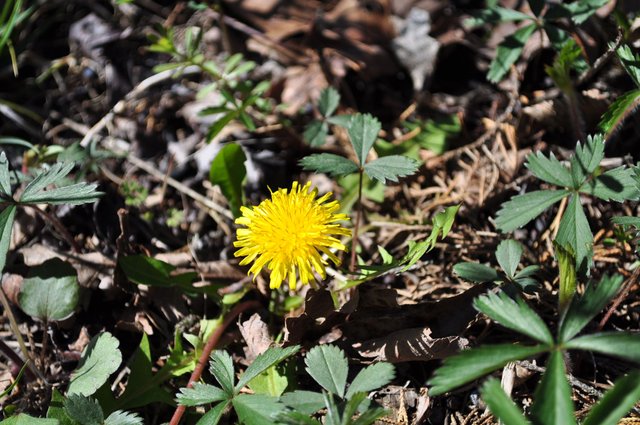 Dandelion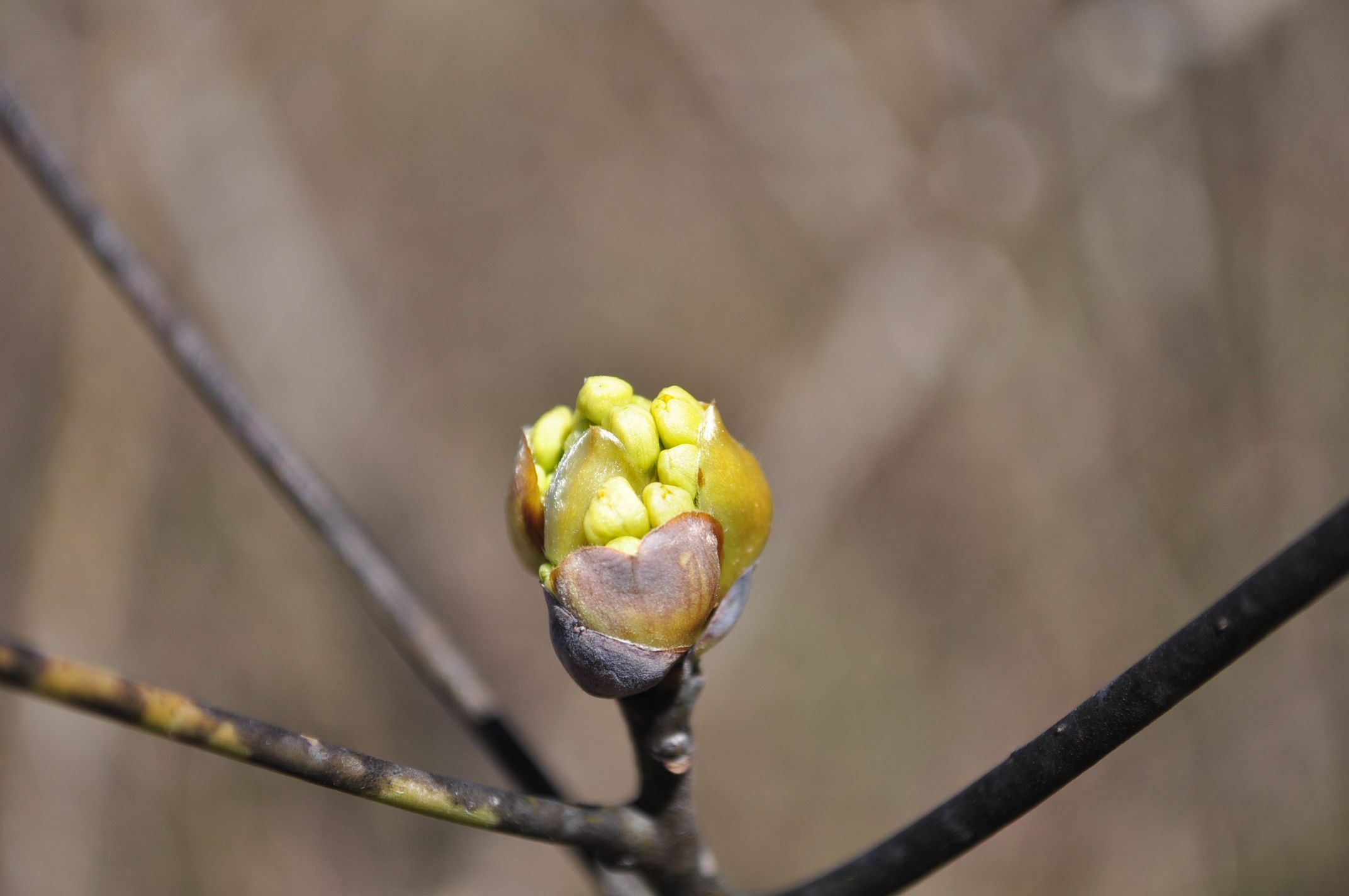 Sassafrass Blossom. I put this in too!
I am so excited to see what my Forest in Spring tastes like!!
I had so much fun and the beauty is just bursting!!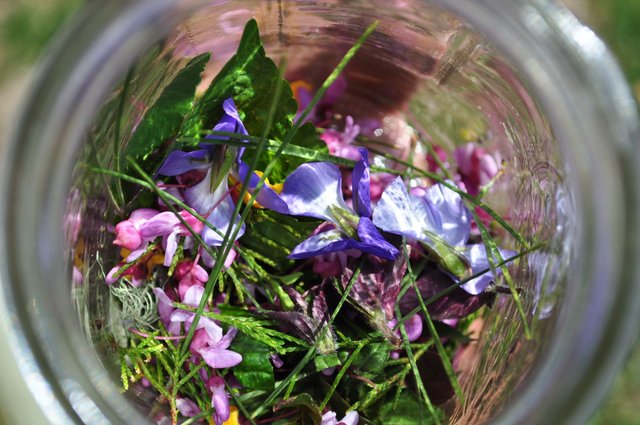 As you can see, the sky is the limit. Take time to smell the plants and take them in. Follow your intuition when choosing your forest (or field) blend! The focus here is to use plants and weeds of forest and field, but if you have a few "kitchen herbs" you want to throw in, I wont stop you!
I hope you enjoy this enticing contest we're holding and that you'll take part, go out foraging and make a Forest or Field Vinegar from your neck of the woods!

This post is written by a passenger of the #ecotrain. Check the tag out often for more inspiring and eco-conscious articles!