I am still in the hospital for another week. I am doing physical therapy and occupational therapy. Today was Easter and so there were very few people here today. I did have one session where I walked with a walker for 120 feet. After that, I went back to my room and I drew a Sigil for friends who are getting married June 22.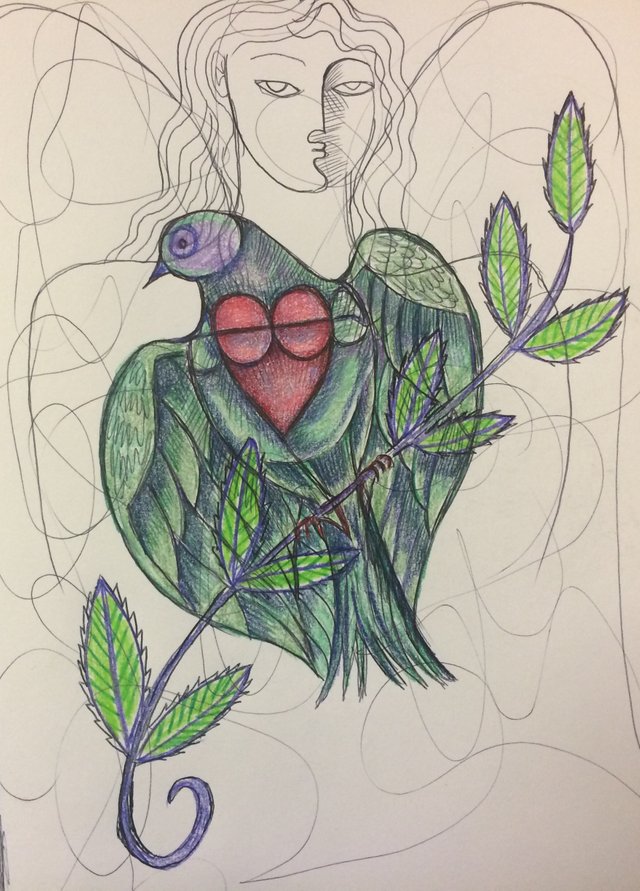 Colored Pencil on Paper
I will still have do the angel extended and then glue the whole thing to wood and use encaustic medium to embed some other images and collage items... I also have to add some olives to the branch.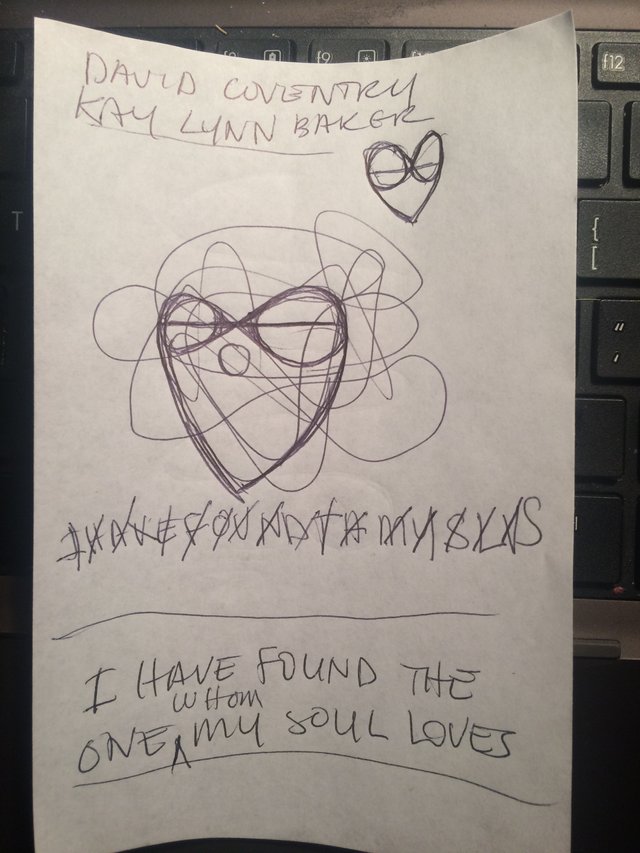 I have found the one who my Soul loves.
The dove represents Love, Peace, and The Holy Spirit - a Messenger from God.
After this, I also have one to do for a wedding anniversary on June 6. For that one, I am doing a sigil that says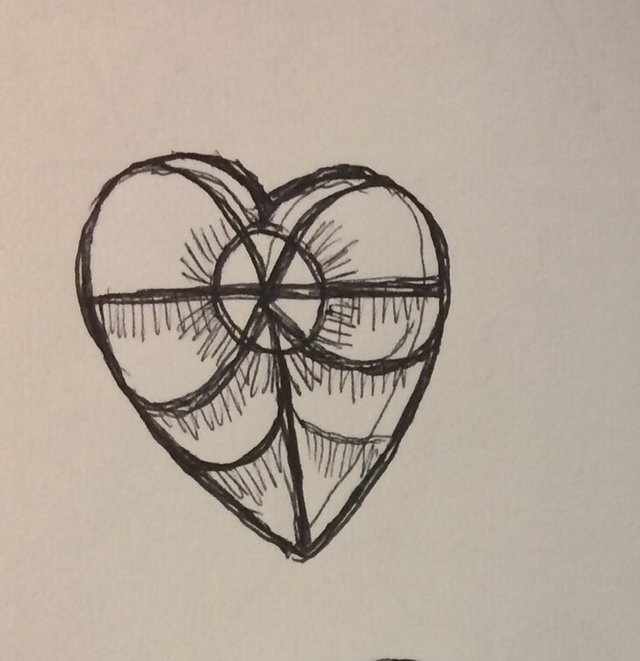 J and P live in Cortez, Colorado with their grandson, T
What is A Sigil?
https://steemit.com/esoteric/@in2itiveart/how-to-make-a-sigil-a-positive-statement-of-intention-that-speaks-to-your-subconscious-mind-and-works
Use Sigils! They Work! The powers-should-not-be are using them on us, so WE should be using them FOR OURSELVES! The true PURPOSE of an ARTIST'S WORK is shamanism, not capitialism!