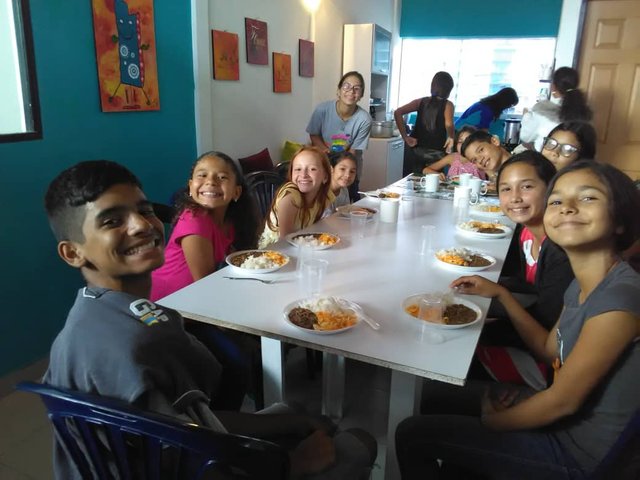 ---
Although this blog is not about photography, it does intend through these images, to highlight the experiences of the children of our Musical Kantoría Foundation, in our trip to Mérida-Venezuela.
In this particular case, this publication is aimed at deeply thanking the "Fundación Loto Azul", who made possible the feeding of our children during the lunch hours during our trip, already two month ago today.


We called this post:
ALIMENTOS DEL ALMA
In gratitude to FUNDACIÓN LOTO AZUL
To be faithful to the truth, we do not have the precise data, nor the details that led to this, but we tell you what we know from the mouths of their leaders, since this story does not begin here, everything begins about a year ago, when our founding director
@kantos
was making active life on the Steem platform through activities in the Discord channels of some of the Hispanic communities, we don't have the data of which was this server, and she meets a person who comments her publication regarding the work she does with her institution, her name is
@iderni
, she talks about the benefits of digital empowerment and a lot of incredible things.
They converse by discord and a beautiful friendship begins that with the passage of time was strengthened through projects in the Whaleshares platform and the normal dynamics of this type of networks.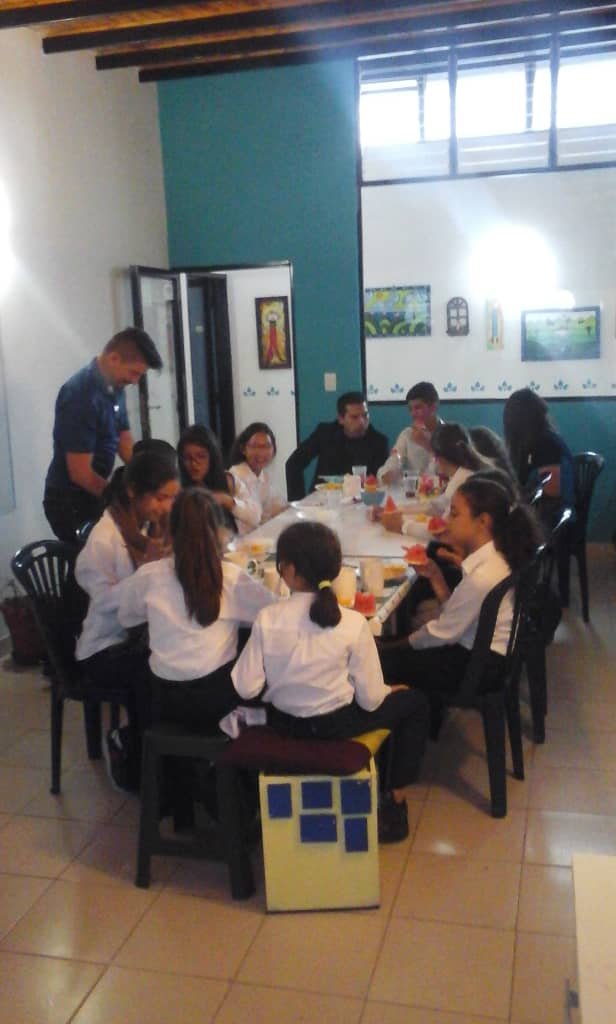 According to what we have heard, our leader @kantos has been interacting with this group of people through activities, talks and training forums with some people, among which is the team that @iderni leads, this caused affection between the parties, between its members and our director.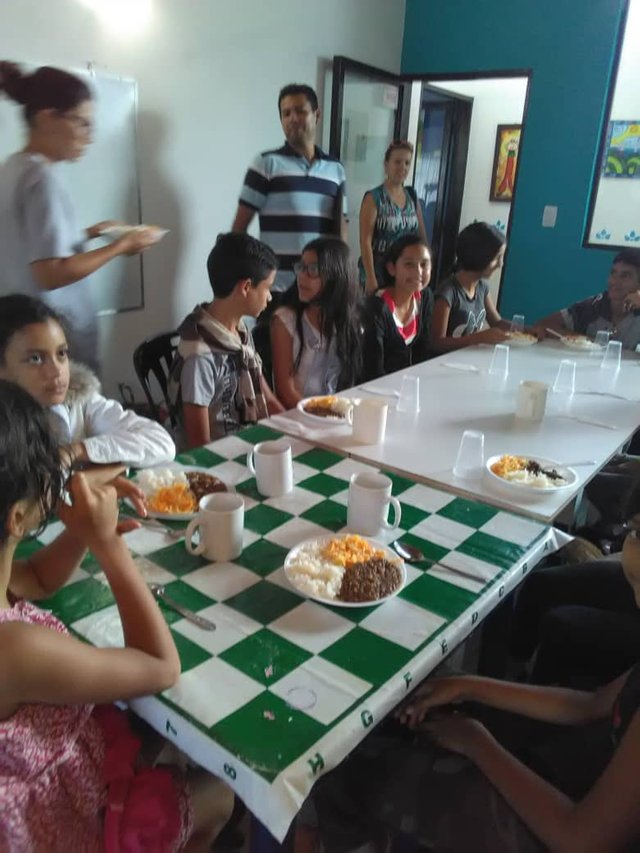 In order not to expand on this story, we must say that from the moment our director
@kantos
told them that we would go to Mérida to sing at a National Festival of Choral Music, they undertook the task of collecting food for the sole purpose of collecting this food to take it to the table for us during the two days we were at his facilities in Mérida, Venezuela.
---
---
It is necessary to emphasize that your attention was wonderful, it was not only for our children, but also for the representatives of the musical foundation that accompanied us, it was two days of lunches prepared with great love for our delegation, with that same love we receive it and we thank you through this post.


THANKS LOTO AZUL
Thank you for reading us,
We are FundaKantoría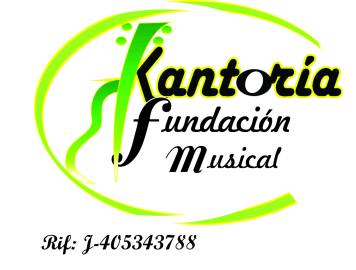 ---
It should be noted that all images and videos are our intellectual property and have a deep emotional bond with each and every one of those who participate there making this a collective intellectual property of the members of our "Fundación Musical Kantoría".
---