This week is an unusual post from me on this question of the week. This is partly because im suffering with pretty severe neck pain due to a trapped nerve, so i can barely type or use the computer..... but also because i have been giving this weeks question so much thought, and have been reading our answers.. and only this morning have i really got the answer in my heart. It's so simple really and so I would like to share my answer with one very potent sentence and then two very very special music videos by the legendary Michael Jackson. MJ was a master, a creative genius, and these two songs say it ALL for me. I have to be honest that i really cried listening to the Earth Song, WOW they dont make em like this anymore folks!
So the answer that I would like to share with you today is very simply:
ALL I WANNA SAY IS THAT THEY DONT REALLY CARE ABOUT US!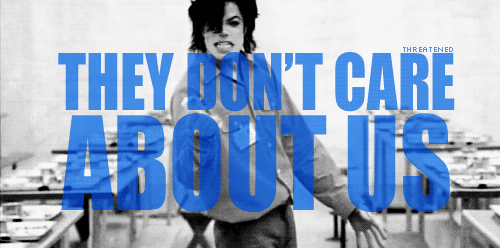 WE can debate and get lost in such a complicated ethical dialogue on this weeks question.. but ultimately i think the answer boils down to this simple statement. They do not care about us, what are we doing to the world? What are we doing to each other, what are we doing to ourselves? Enough is enough! It is time for change, and this video embodies the passion and emotion and vibration that we need to see in the world!

WE have to open our hearts and stop this heart by-pass, we can no longer ignore, for we know too much! I just cant express into words how amazing these videos are, and really encourage you to take a few minutes out with some good headphones or speakers and let this Angel Michael Jackson share his message with you.
Michael Jackson - Earth Song (Official Video)

"Earth Song"
...
What have we done to the world?
Look what we've done.
What about all the peace
That you pledge your only son?
...

This second video is called the 'prison version' and I think answers this weeks question better than any words I could use!
Michael Jackson - They Don't Care About Us (Prison Version) (Official Video)
All I want to say is that they don't really care about us
Don't worry what people say, we know the truth
All I want to say is that they don't really care about us
Enough is enough of this garbage
All I want to say is that they don't really care about us

Tell me, what has become of my rights?
Am I invisible 'cause you ignore me?
Your proclamation promised me free liberty,
now I'm tired of being the victim of shame
They're throwing me in a class with a bad name
I can't believe this is the land from which I came
I hope you enjoyed this as much as I did, even if i had to cry through half of it. I would write more but i must rest this body to heal! <3

Supporting People Who Help
Make The World A Better Place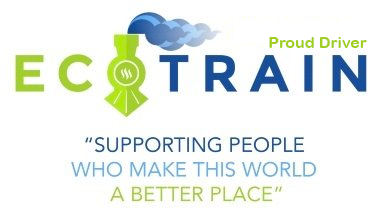 Discover previous ecoTrain magazines at @ecoTrain