16 years in Asia has given me just cause to be careful with what I eat, especially when it's really hot & food is unrefrigerated. On those days and where it's obvious there is no fridge anywhere handy, vegetarian dishes are smart and a pre-emptive choice for tummy stability, comfortable travel & good health. I'm not a vegetarian (albeit eating largely plant based, most of the time) and it was with a little skepticism that I went for dinner here in Hoi An, Vietnam, with my vegetarian friend, Kate, to an exclusively vegetarian restaurant. Partly because most Asian vegetarian food contains tofu (which is a serious no-no-avoid-at-all-costs in my world) and simply because often Asian vegetarian food is a poor-cousin taste-wise to the 'real' spicy, exotic Asian flavours I adore. Let's say honestly say, up front, I was not prepared to be wowed by the flavours.
And oh my goodness, was I wrong this time.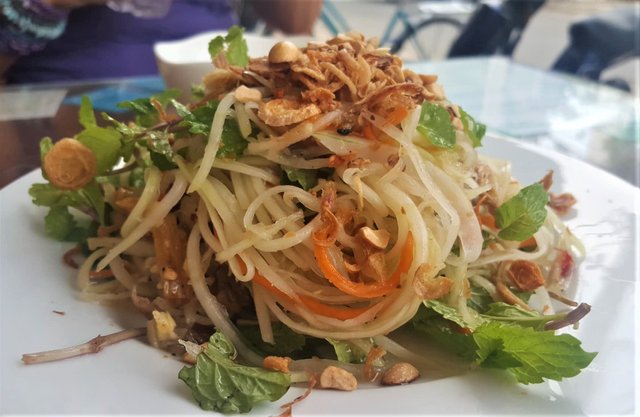 The papaya salad was truly surprising after Thai som-tum (which we live on back home in Chiang Ma, Thailand). Complex flavours and much less spicy than the Thai version, but with lots of fried garlic, lime, freshly roasted peanuts and Vietnamese mint. Original and a delight.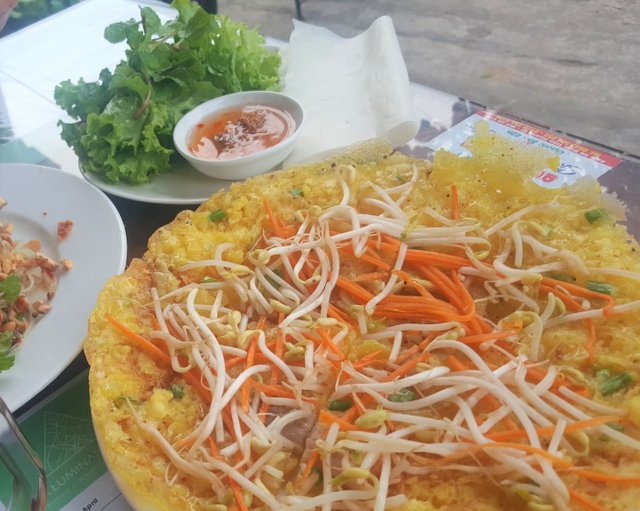 The crispy pancake was a real WOW dish. The 'pancake' is very thin, crispy egg topped with spics, herbs and fresh vegetables. How to eat?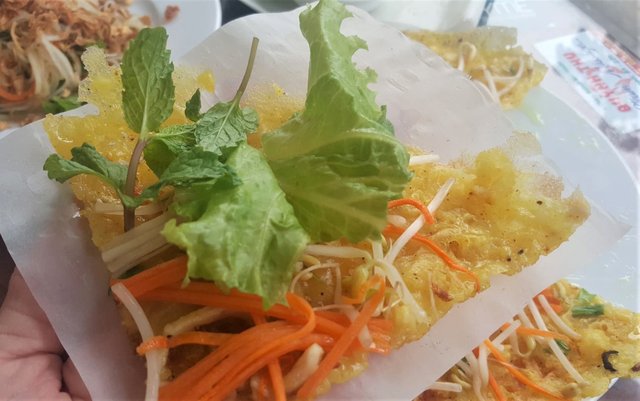 Take a piece of pancake, pop it on top of the rice paper, and apply the fresh Asian greens on top. Roll it up and....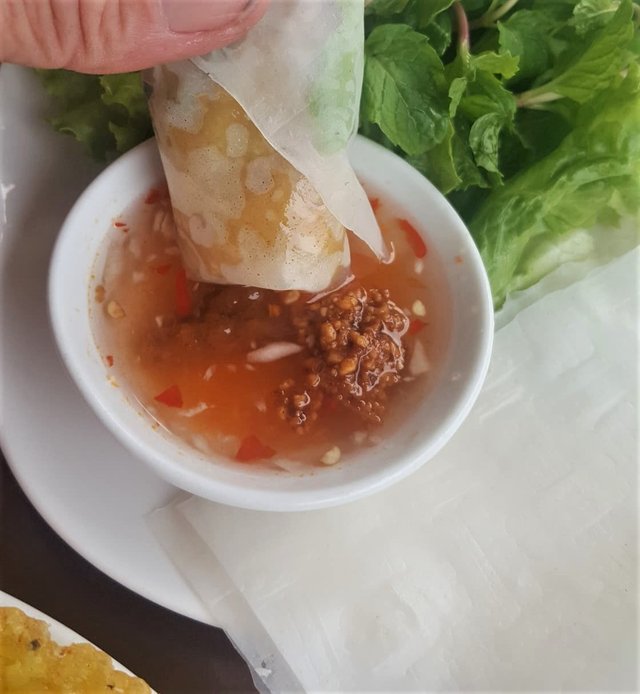 .... in to the spicy chili-tamarind-lime-onion-garlic sauce. Like I said, WOW.
Did we have the ubiquitous Vietnamese fresh spring rolls? Oh yes, but they were not what we expected. Not at all.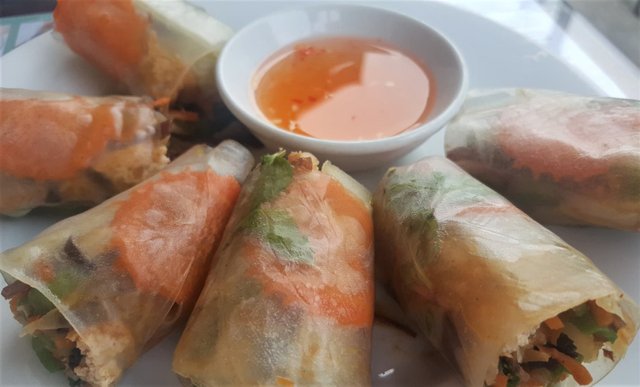 Served warm, they had a combination of slightly cooked and raw vegetables inside. Again, a truly flavourful, original dipping sauce.
The surprise of the evening was their own, home-brewed "fresh beer" for an incredible 5000 Vietnamese Dong per glass. How much is that? 7.7 Thai baht (yes you DID read that right - under 8 baht per glass) or USD $0.28 (give or take a cent).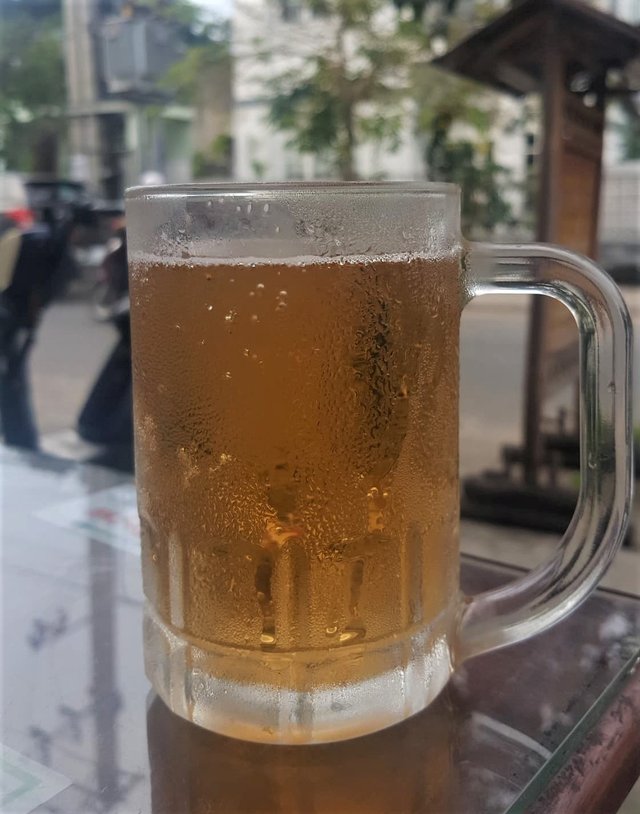 Very drinkable, mild taste - superb on a hot night. What is their home brewed fresh beer made of? Both of the staff who could manage a few words of English confessed that they did not actually know, but that the uncle of the owner brews it. My guess is it is made from rice.
How much did we pay for our meal? About 153 Thai baht (USD $4.80) each, all inclusive of my beer, Kate's water and a very generous tip for the serving staff.
Where did we eat?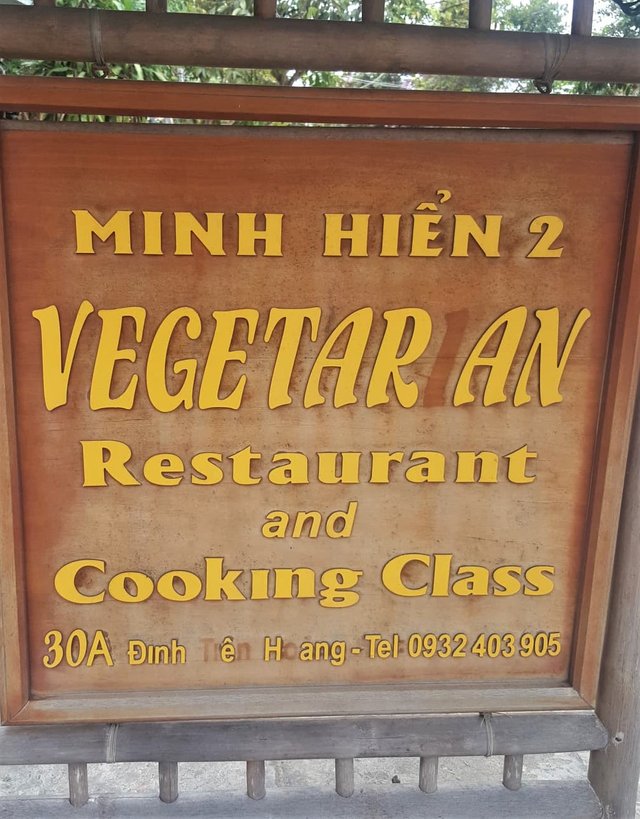 SOOOO.... be prepared for some serious foodie fun, whether you're a vegetarian or not. Low budget traveler? No excuse - this place is EXCEPTIONAL value.
And yes, you saw right from the image above - they offer COOKING CLASSES.
If you find yourself in Hoi An, Vietnam, put this place on your list. Creative, flavourful, fresh, superb value.
BlissednBlessed in my Asian natural world, and enjoying some travel.
Come check out my natural Thai herbal business…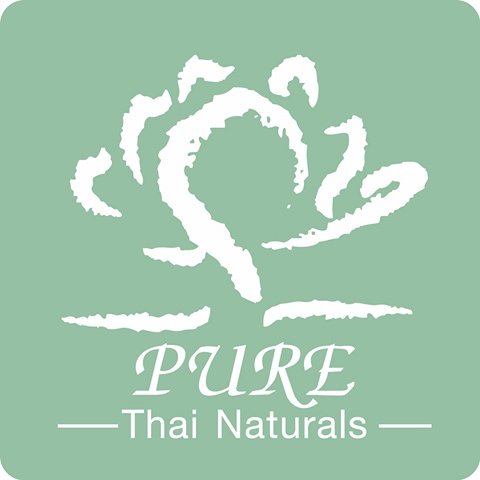 Pure Thai Naturals
@ecoTrain Eco-Green-Sustainable content on Steemit




Proudly contributing to @naturalmedicine




Grateful for the curation and support of @tribesteemup




Celebrating and encouraging Freedom, Truth, Happiness, Life and Love with @freedomtribe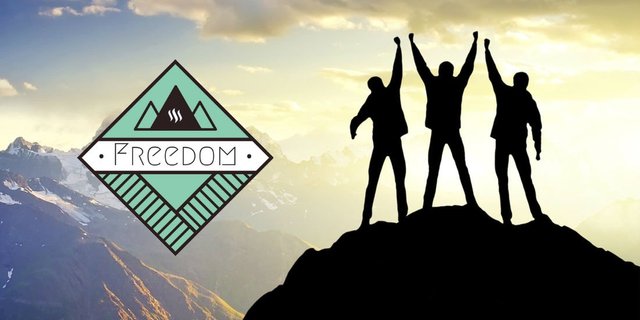 Contributing to the @earthtribe. Cos it MATTERS.