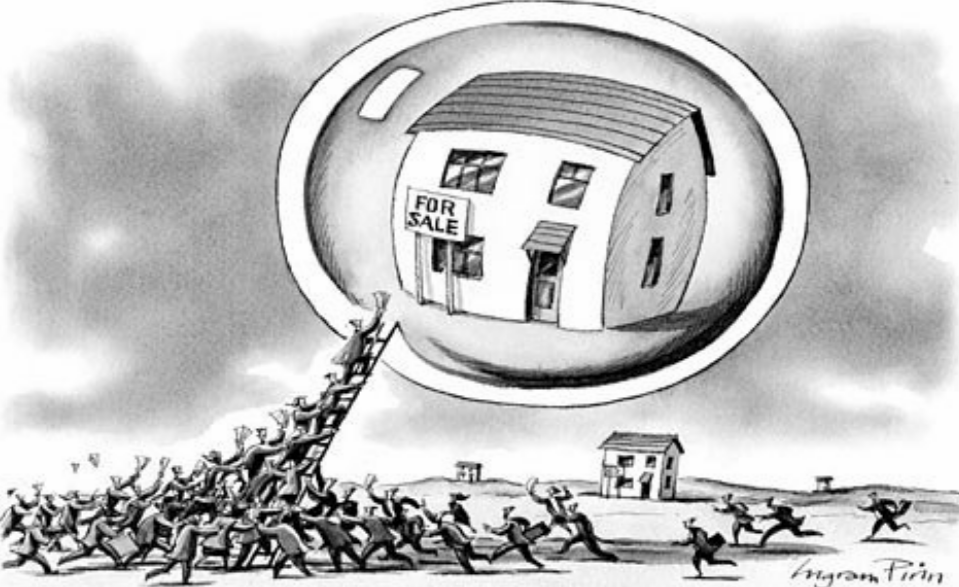 Ask anyone and they will tell you that one of the safest investments is real estate and/or property. Even the most inexperienced of investors choose to put some of their capital in land, apartments, houses. It has made the most sense up for the most part of human history since humans tend to live in crowded areas and their numbers where increasing. It was a matter of simple math really.
Right now the housing market bubble is prime to pop in most countries. Major cities in Canada, Australia, Britain, Germany, United States, Denmark are sitting on ridiculous valuations. This is literally buying the top over and over again with no end in sight.
The interesting part is that people diversify to real estate because stocks are overbought and really, every other market seems to be in its own bubble. So besides bonds, gold and some other traditional hedges real estate gets all the attention when it comes to shielding against the Domino effect of an impending global economic collapse.
Most people will get burned by trying to play it safe and the reason is simple. The world population has had its peak. As time goes by the world population will decrease. People will not tolerate to live as roommates in crowded apartments while their salaries remain the same. Housing starts to resemble jail blocks and this is not going to go for long.
The internet provides the opportunity of ditching the office space and that means people can live in the country and still take part in the world economy that hubs under major densely populated cities. The old money has not accounted for this and they are about to get a tough lesson about black swans in what is considered one of the most safe of traditional investments. A piece of land or a building could be very valuable due to its actual proximity from certain attractions and economic activities. Not anymore. Technology replaces all that. Is just most people haven't realized this yet. When they do the effects will ripple across our entire economic fabric.