I'd like to assert it will be because the crapitalust dupes finally read a book, but even a utopic dreamer like myself knows those odds are somewhere between a fat chance and zero.
Morons dont read,...
But, that doesnt invalidate my assertion.
The market economy is gonna end.
Only a couple things need to happen before we can all be replaced by robots and central dining areas.
We know the elites have their plans.
They spell them out for all to see in 8 modern languages and 4 ancient scripts.
https://en.m.wikipedia.org/wiki/Georgia_Guidestones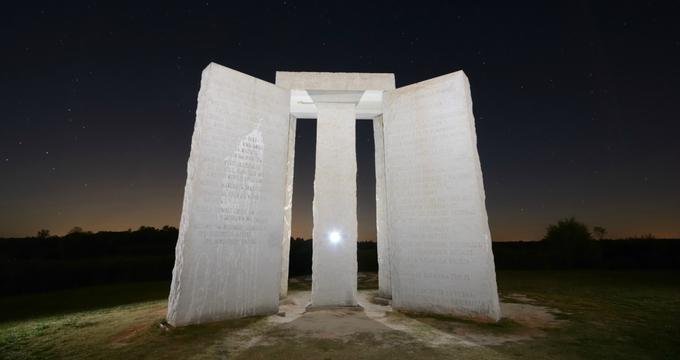 Source
If there are 8b of us then only 1 in 16 of us survive.
No need for markets then, we will all be slaves eating in mess halls.
Or, on any given tuesday we can exercise our collective power and simply continue to do the work while refusing to pay for anything.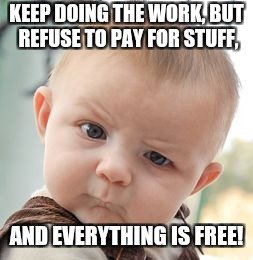 Who does all the work now?
Workers do.
Who enjoys the lion's share of the fruits of that labor.
Crapitalusts.
Who lives in opulence?
Not those that work.
Why the hell the people doing all the work would agree to this idiocy is a function of the information war.
You agree to go along because your indoctrination tells you compliance is good.
You have been taught to believe that this is how things have to be.
This is how things naturally evolved.
However, if you are aware of the information war you know that you have been indoctrinated to love your servitude.
You know skool was designed to get you to sit still, shut up, do your work, and get your reward.
You saw what happened to the kids that already knew the score.
They didnt make it to graduation.
But, you did.
You bought into the go along to get along.
You worked diligently at silencing that voice in your head that said 'freedom is better than this'.
You got your haircut regularly, you got your diploma, and your real job.
But that voice never went away.
You couldnt find your happiness on the vacuous social media sites.
The job you found doesnt fulfil your desires beyond the bare necessities of life.
You came here because that little voice told you this site was better than those others.
Here you dont have to bite your tongue.
You feel more at home among those of us learning to take our freedom.
You are beginning to realize that if you dont take your freedoms where you can get them then you wont have them.
Soon you will stop being their best cop.
You will start to not come to a complete stop at a stop sign.
You will tell yourself that 'its a sign, not a cop'.
Soon you will notice that you go a little longer between haircuts.
You will start to spend more time in bars.
You'll start dreaming of learning to play guitar and going on the road to be a rock star.
Along the way you will slowly drink yourself to death.
Because those dreams of freedom arent coming true.
Those tattoos you got after getting your first paid gig are preventing you from returning to your cubicle.
You will finally understand why that longhair kid called you a fool in skool.
Then it will be too late.
Your life will have passed.
You will slowly realize that you were born to lose.
That that little voice, that everybody has, was a siren call to the susceptible foolish enough not to resist.
You will never know the world possible had you embraced that call to freedom and educated yourself with knowledge from outside the matrix when you had a lifetime ahead of you to see it to fruition.
You wasted your entire life because you wanted to be free but wouldnt read a book if your life depended on it.
You embraced the flashylight box's viewpoint and look what it got you.
A slow painful death in obscurity.
Read an f'n book, moron, your life depends on it!
https://theanarchistlibrary.org/library/petr-kropotkin-the-conquest-of-bread