[Full.HD] COOKING A FRESH VEGETABLE QUICHE
Frame by frame how to cook it in front of a big Chef. This is: COOKING A FRESH VEGETABLE QUICHE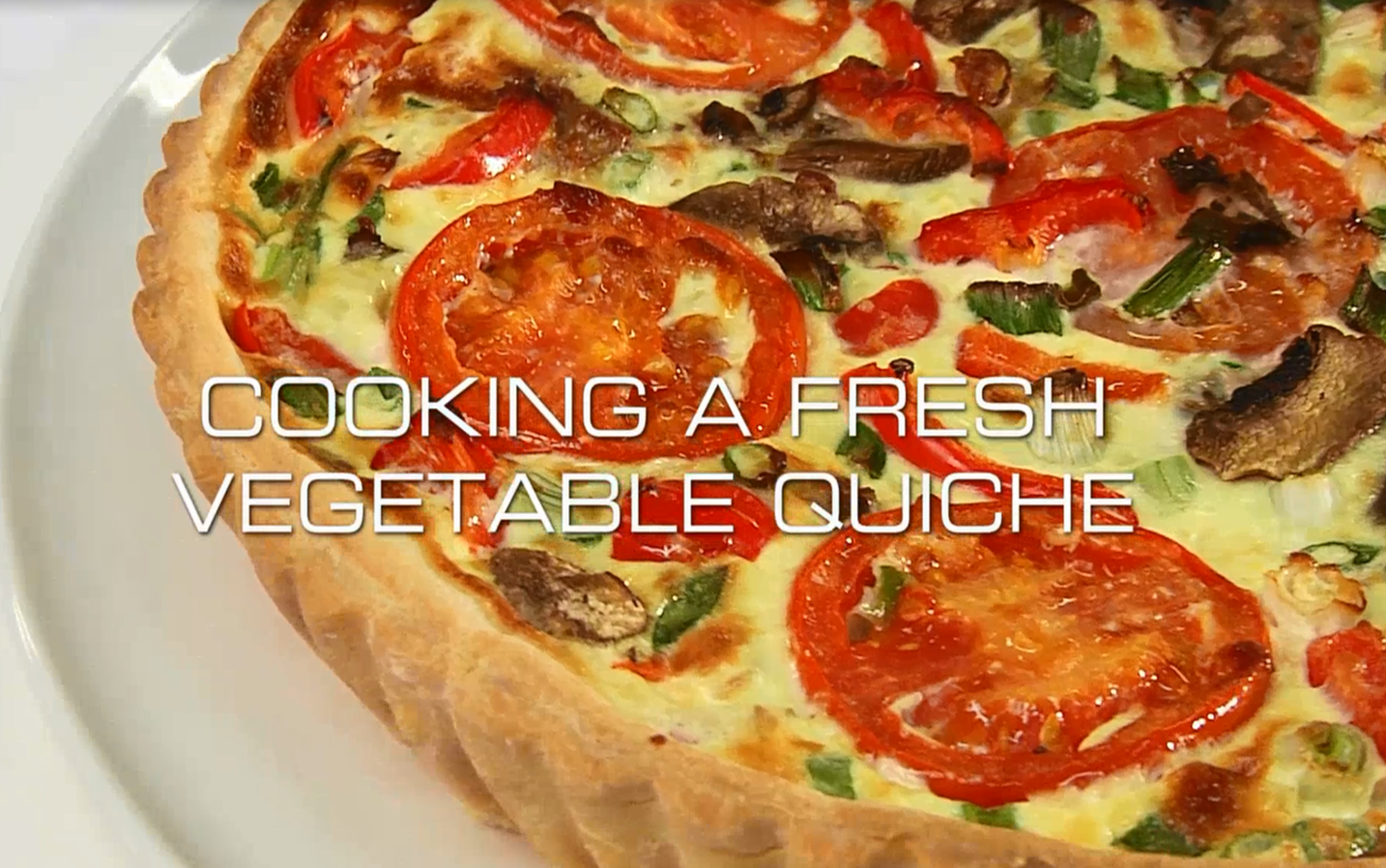 I recently had the chance to visit a Gastronomy Center and watched live how some dishes are prepared. Here is one of them, taken live with the Master Chef. Be sure to follow me for more @meonline (I will post them as soon as I find some time... a bit busy thees days)
Dish is for 4 people and takes 45 minutes to make.
INGREDIENTS: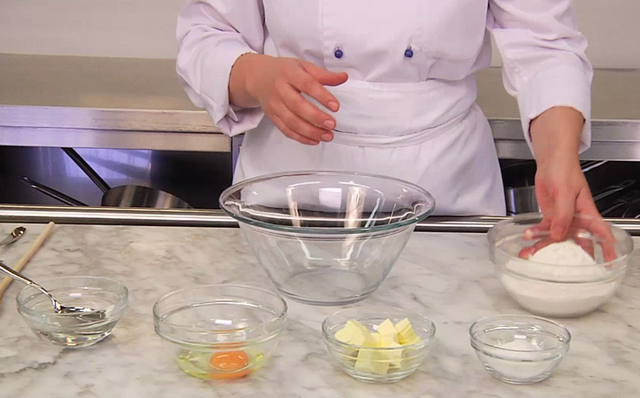 300 g white flower
50 g butter
4 eggs
1 red capsicum
spring onions
2 tomatoes
3 mushrooms
125 ml milk
125 ml cream
50 g grated Parmessan
Pepper
Salt
COOKING INSTRUCTIONS
Put the flower into a bowl, add butter and a dust of salt: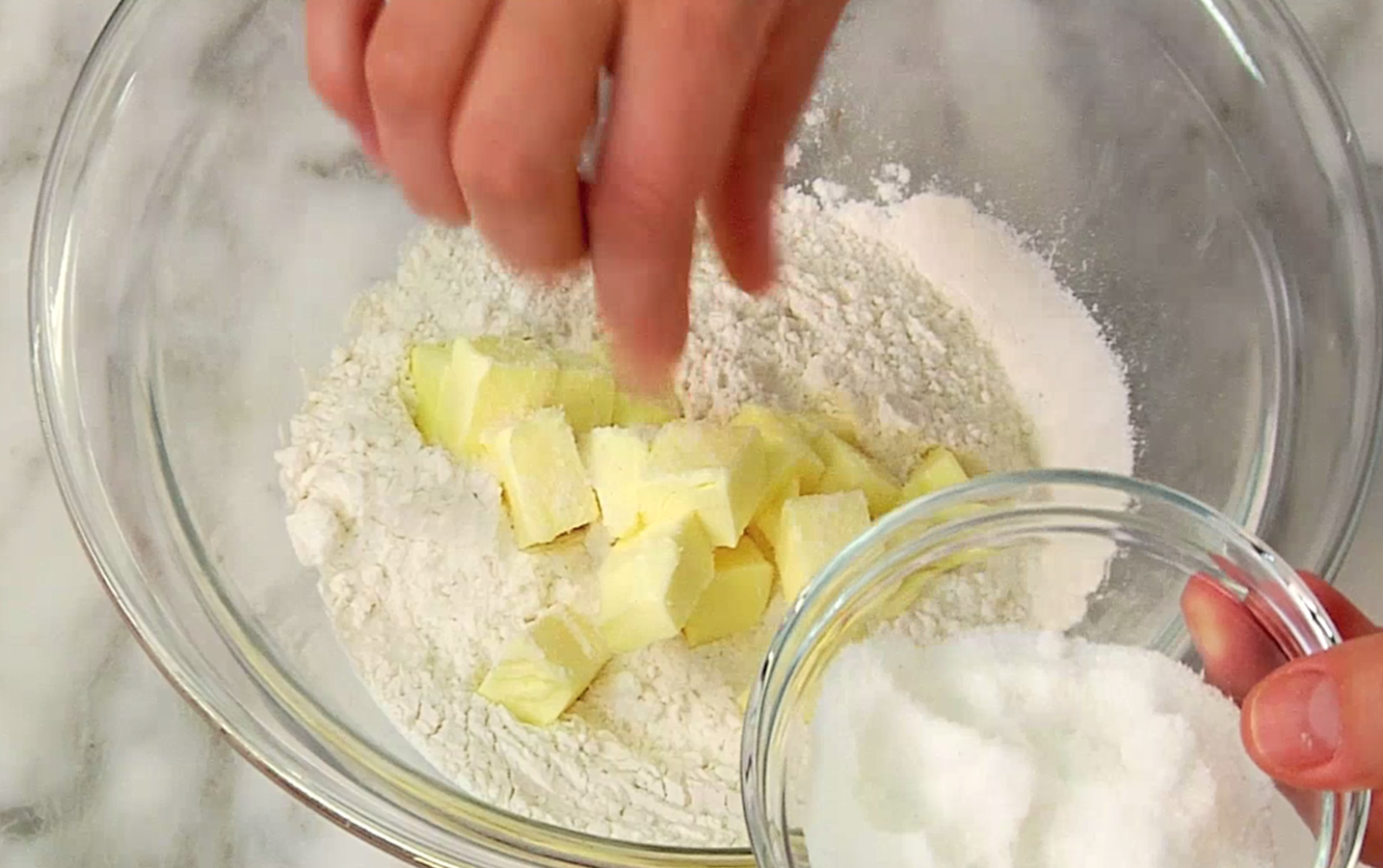 Mix it with a wooden spoon: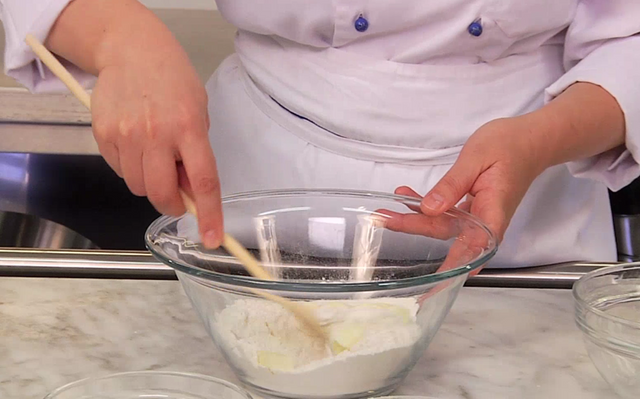 Add little bit of water, continue to mix: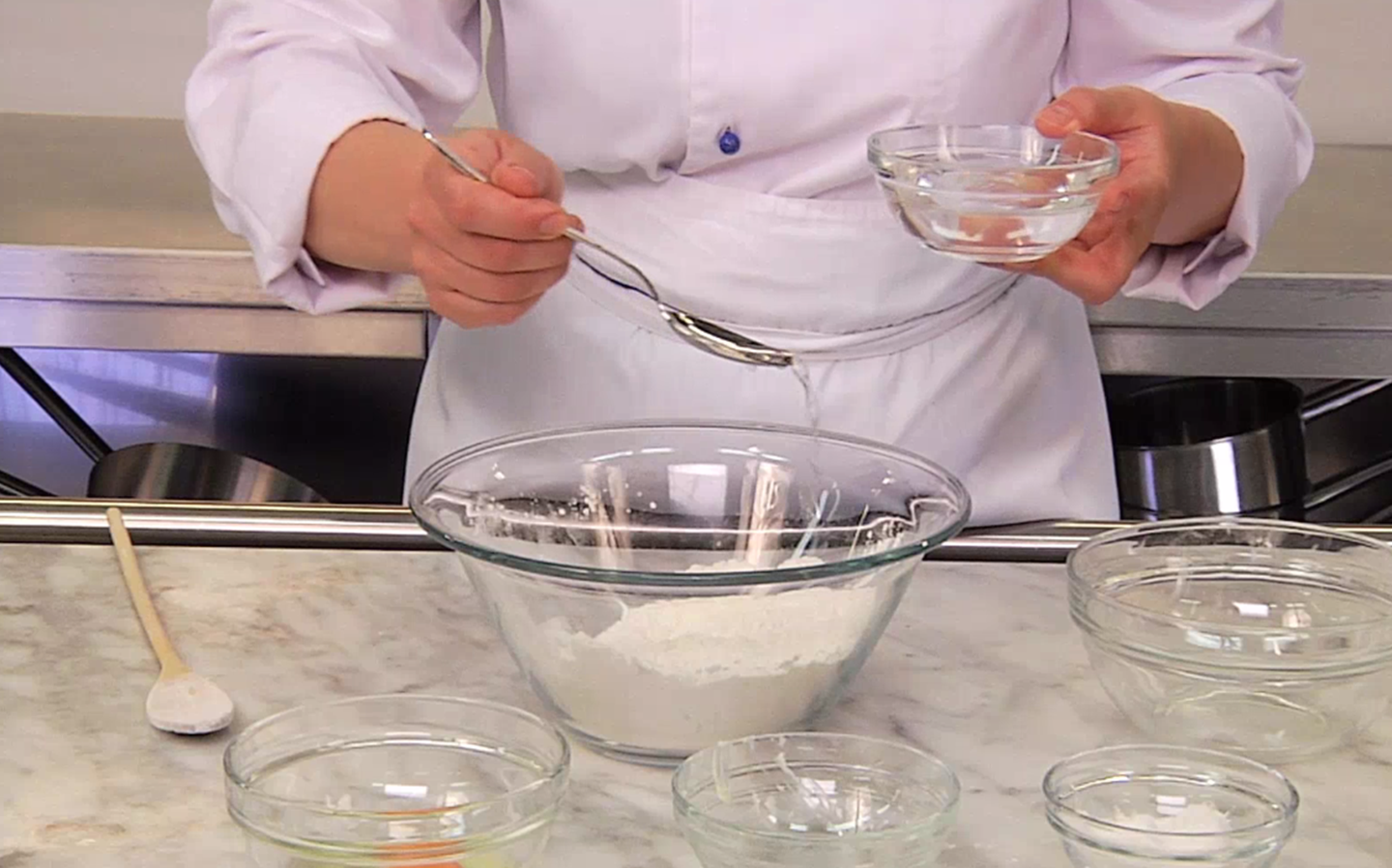 Add the egg: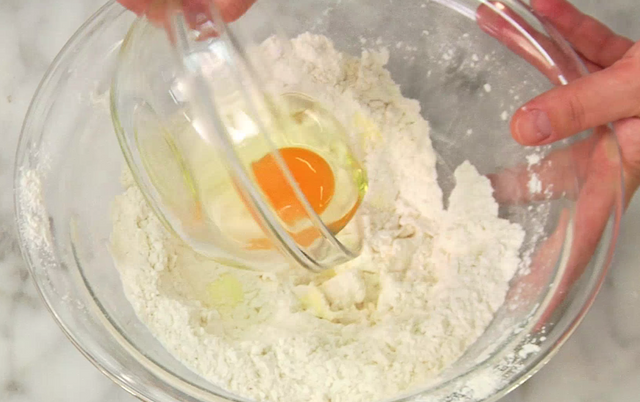 Mix it well. Then drop it on the table and work it with your hands until it gains some consistency: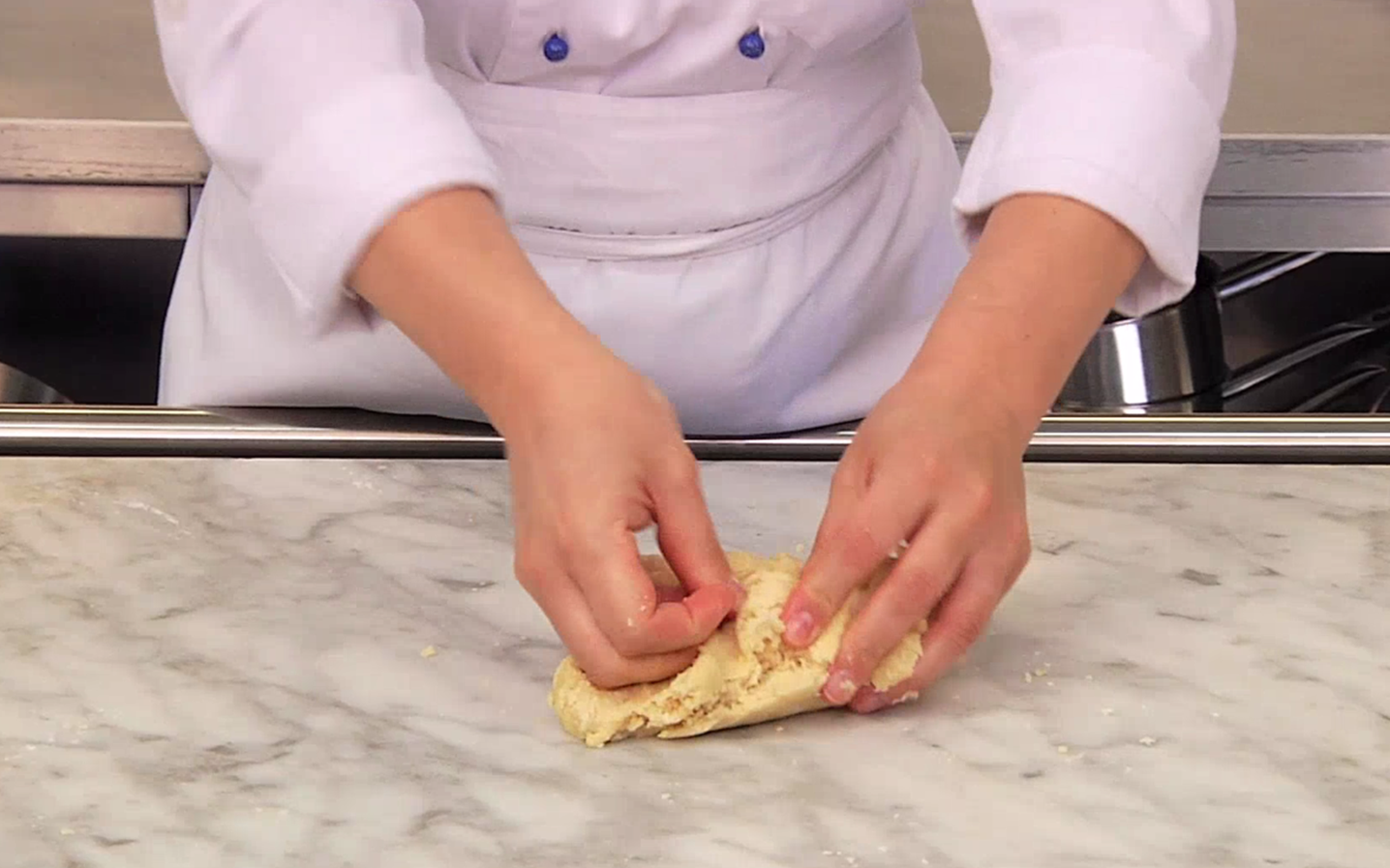 Model it into a square-ish shape: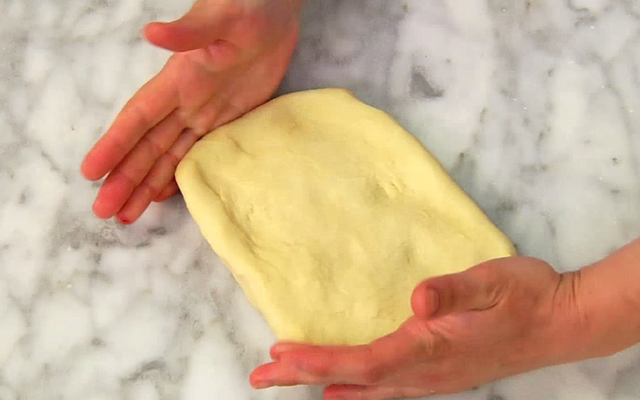 Wrap it into some plastic foil. This way, it will not break when you will come back to it - for now put it aside for a while.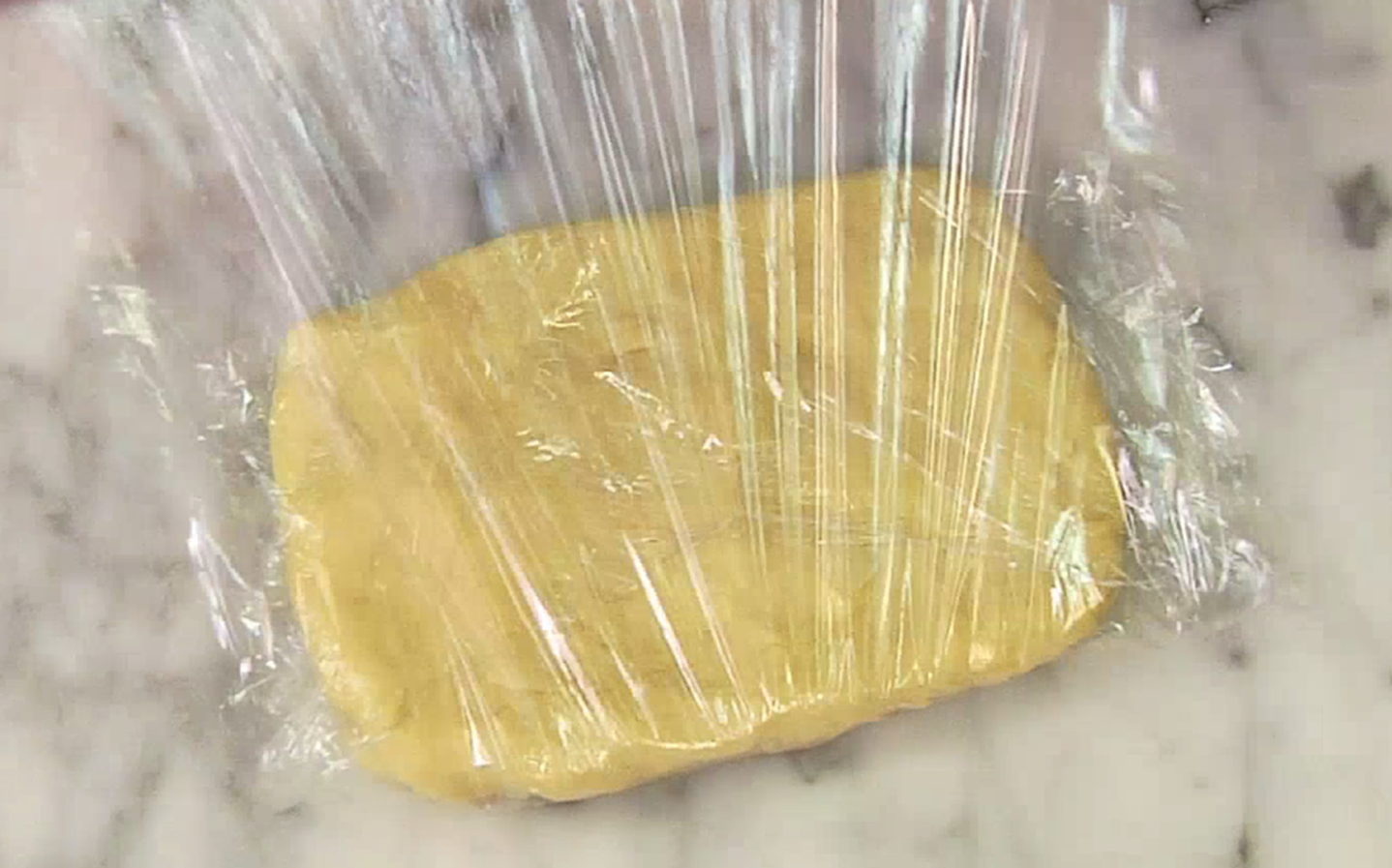 Try to maintain the shape: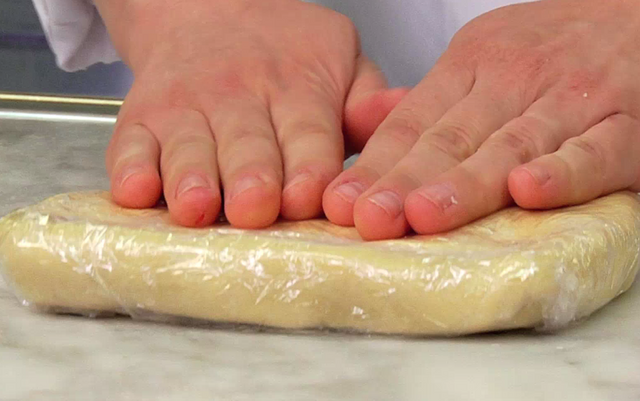 =============================
Now let's move on to the next part.
=============================
Cut the tomatoes, onion, mushrooms, pepper (use the pictures as guidelines on how to cut them):
[pepper]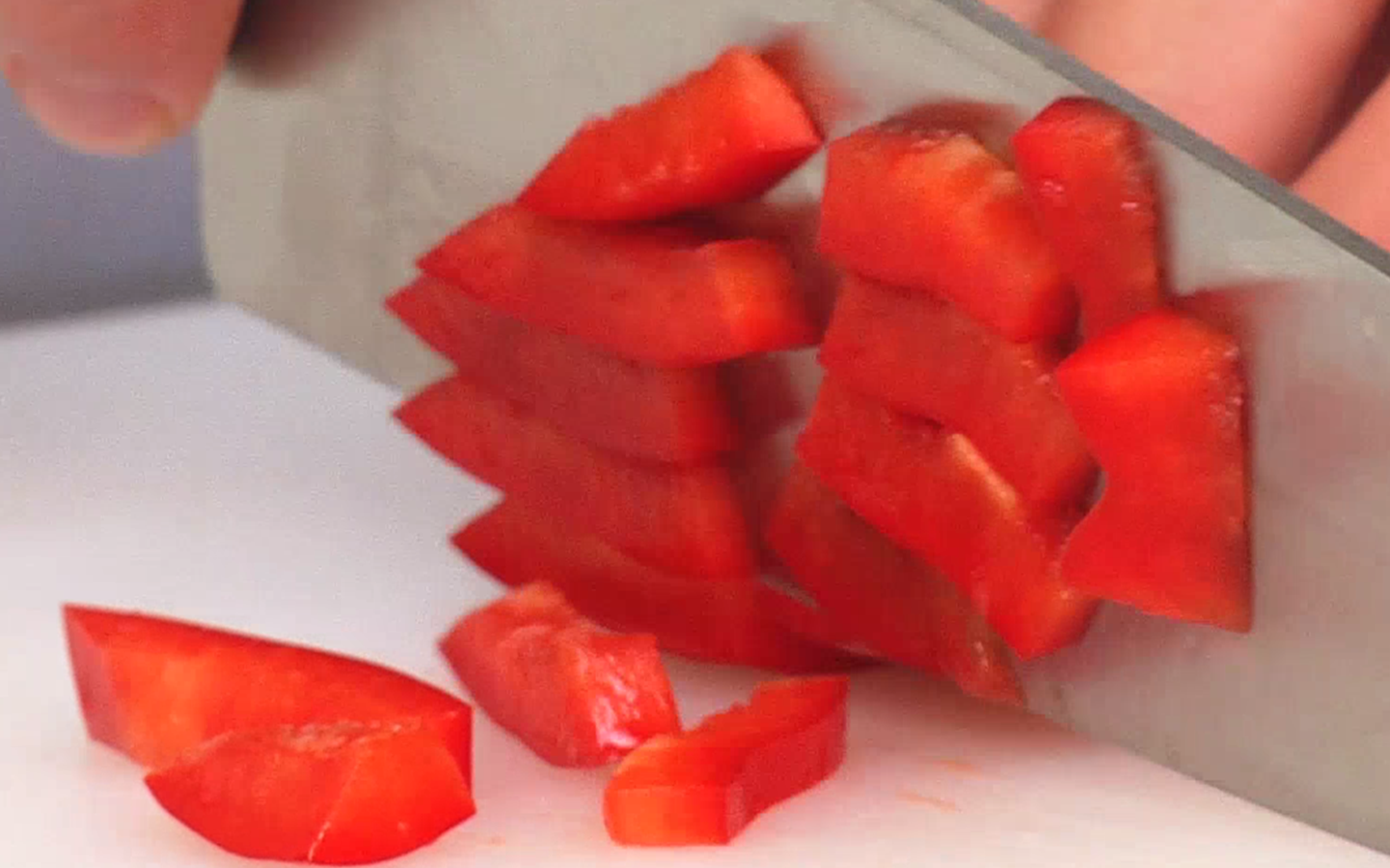 [onion]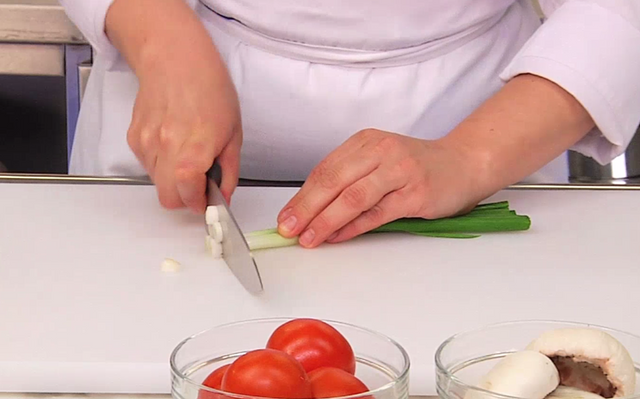 [tomatoes]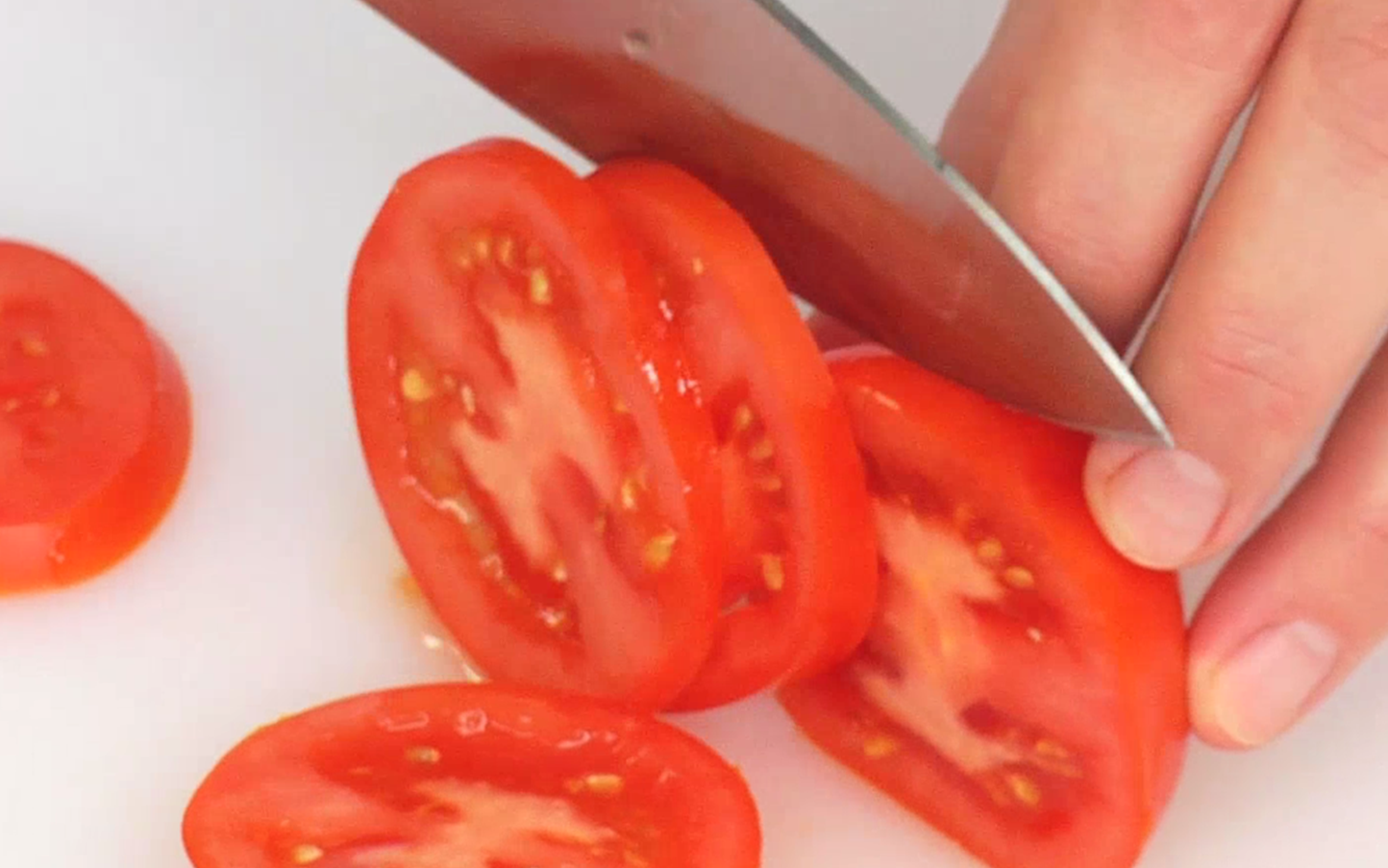 [mushrooms]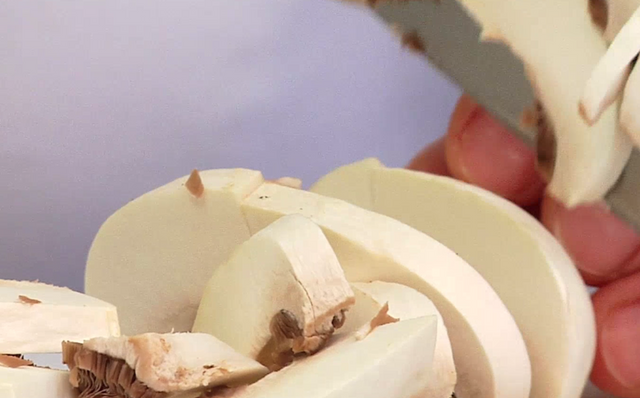 Put 3 eggs into the bowl and start to stir. Add the milk, cream, Parmesan and keep mix them.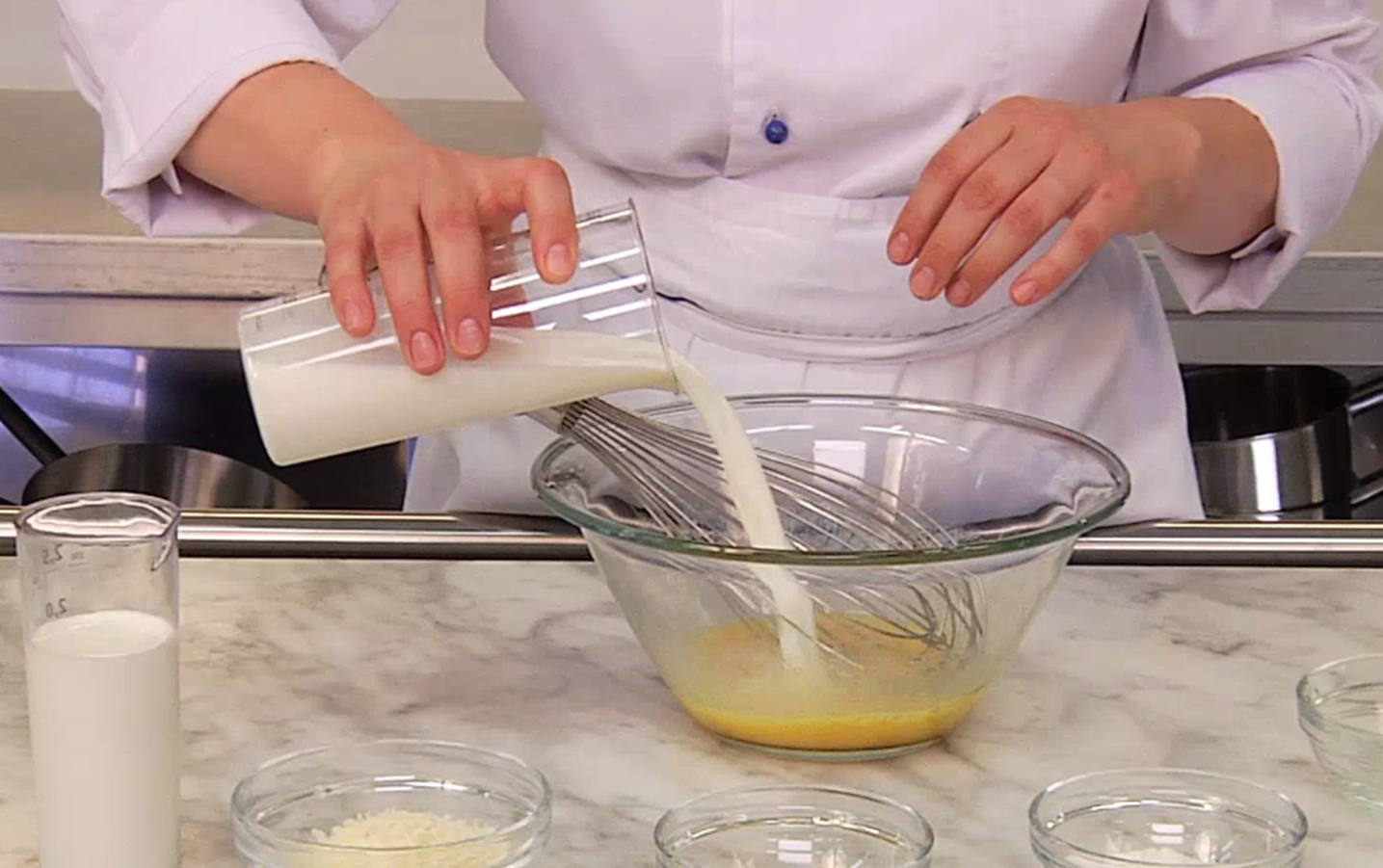 Make sure it is well mixed: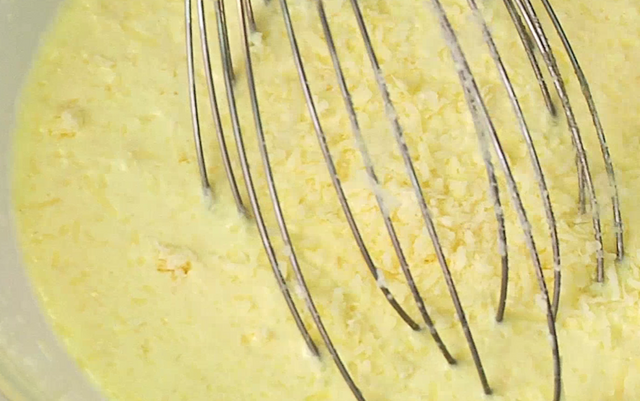 ======================
Final part
======================
Spread some flower over the table and the cooking tray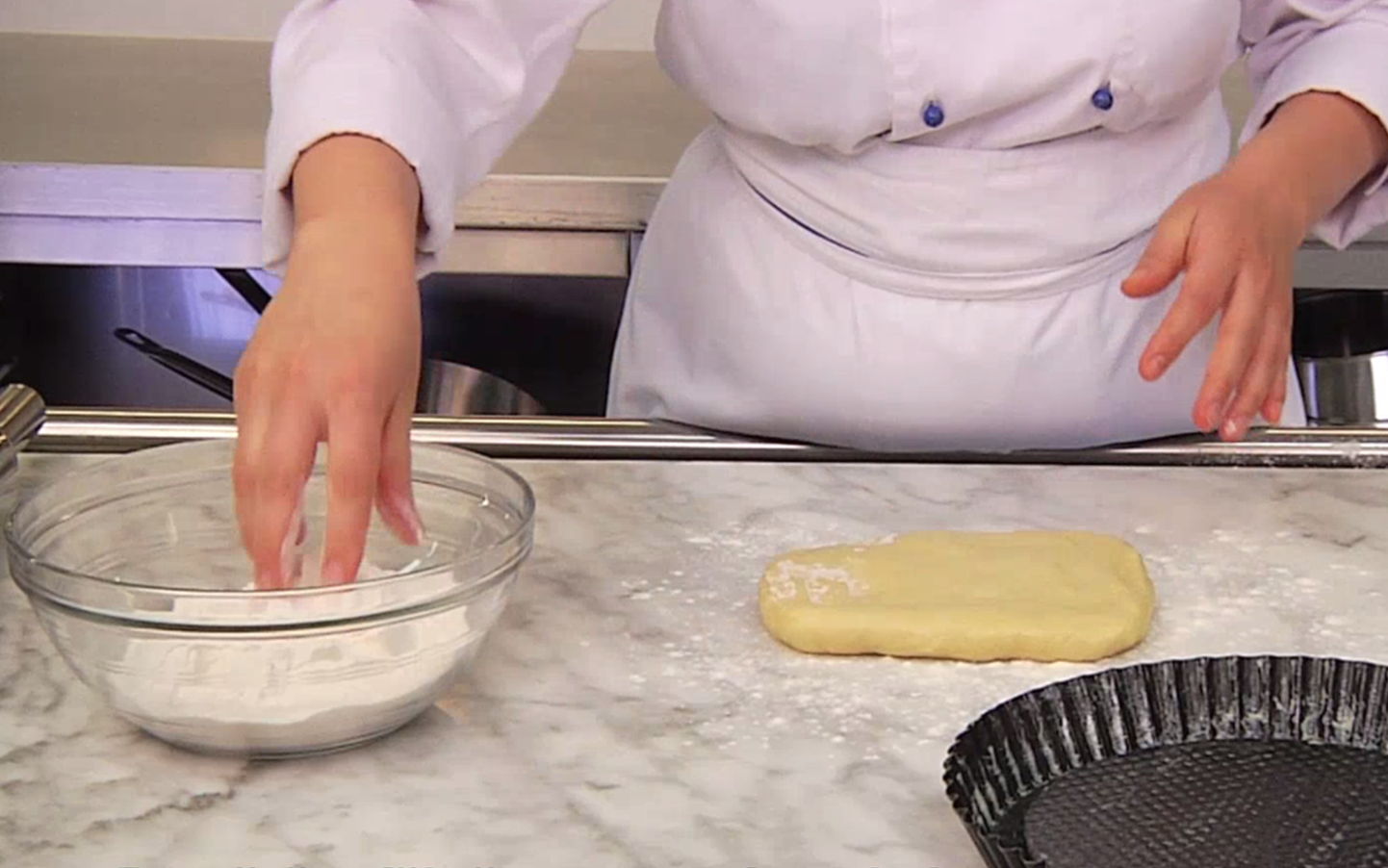 Work the composition into a thinner layer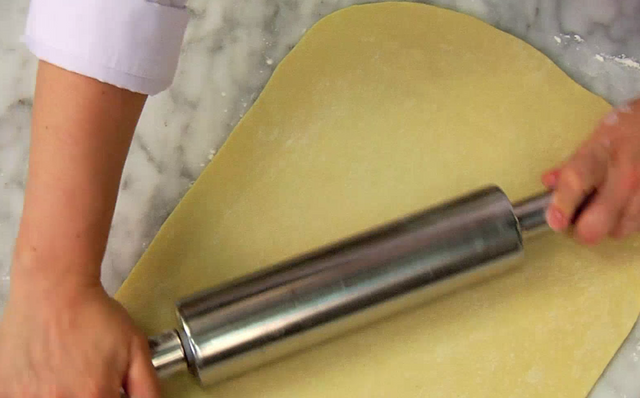 Roll the composition and pick it up: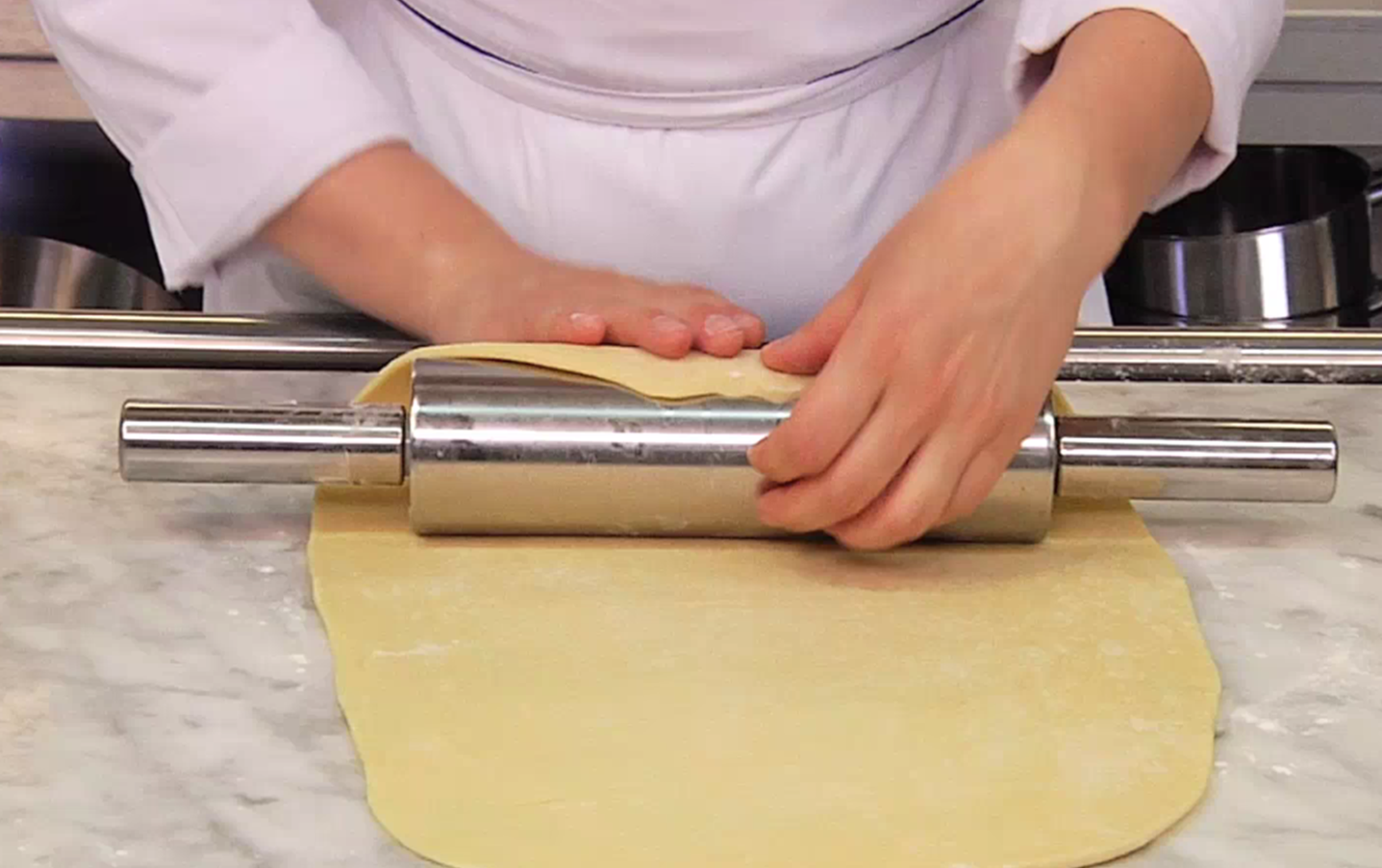 Set it gently on top of the cooking tray: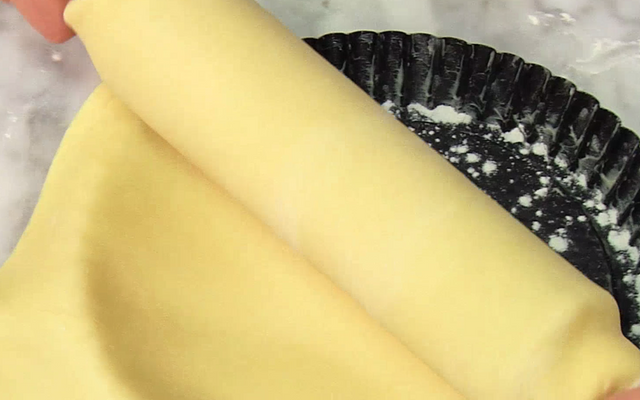 Model the composition onto the tray shape: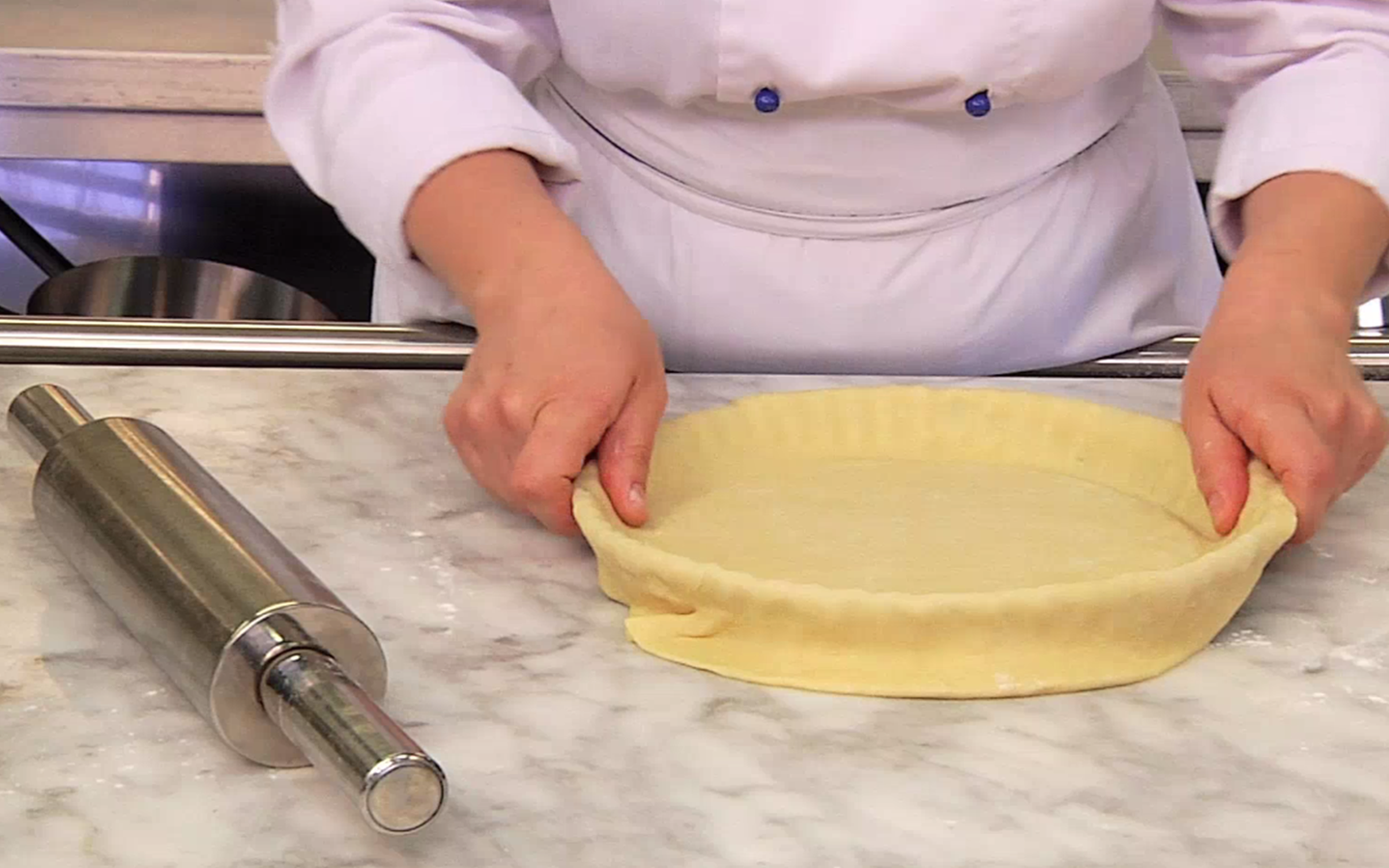 Cut the edges with your kitchen tool (roll it onto the tray edge):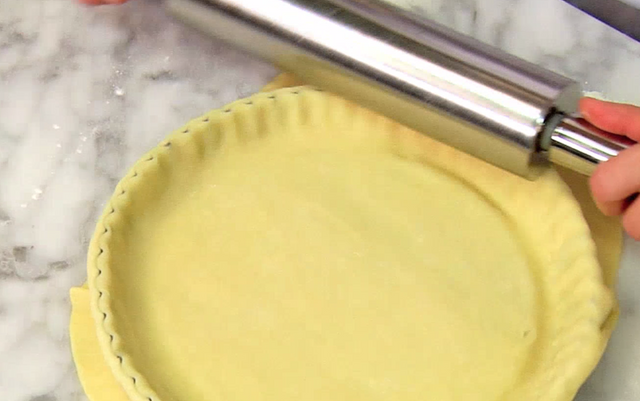 Take out the excess. Make it look "nice"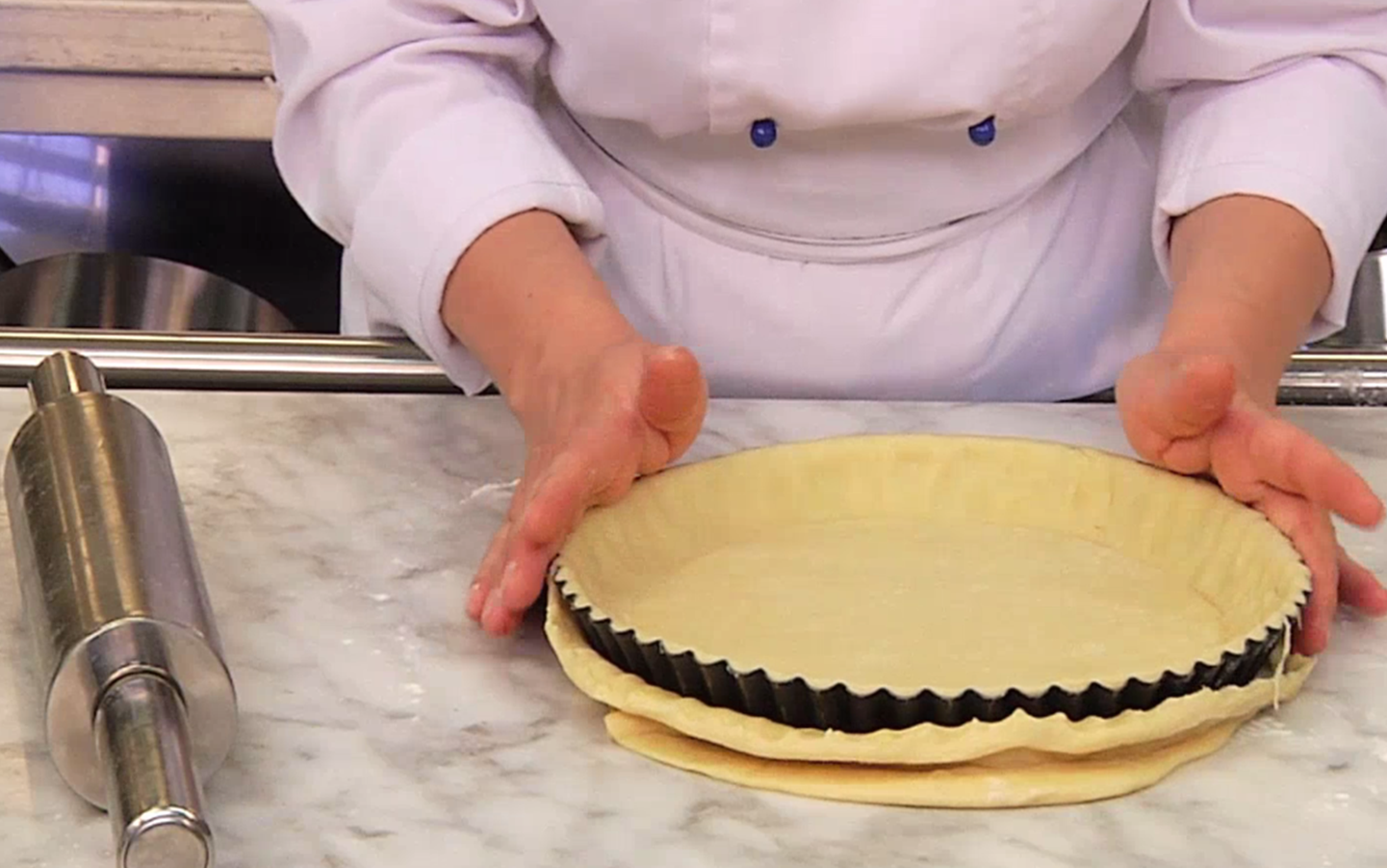 Use a small knife to make small ditch: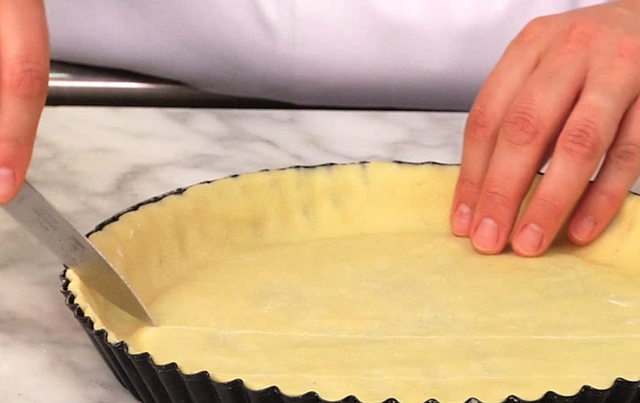 Join them into rectangles. Do not cut too deep or too wide: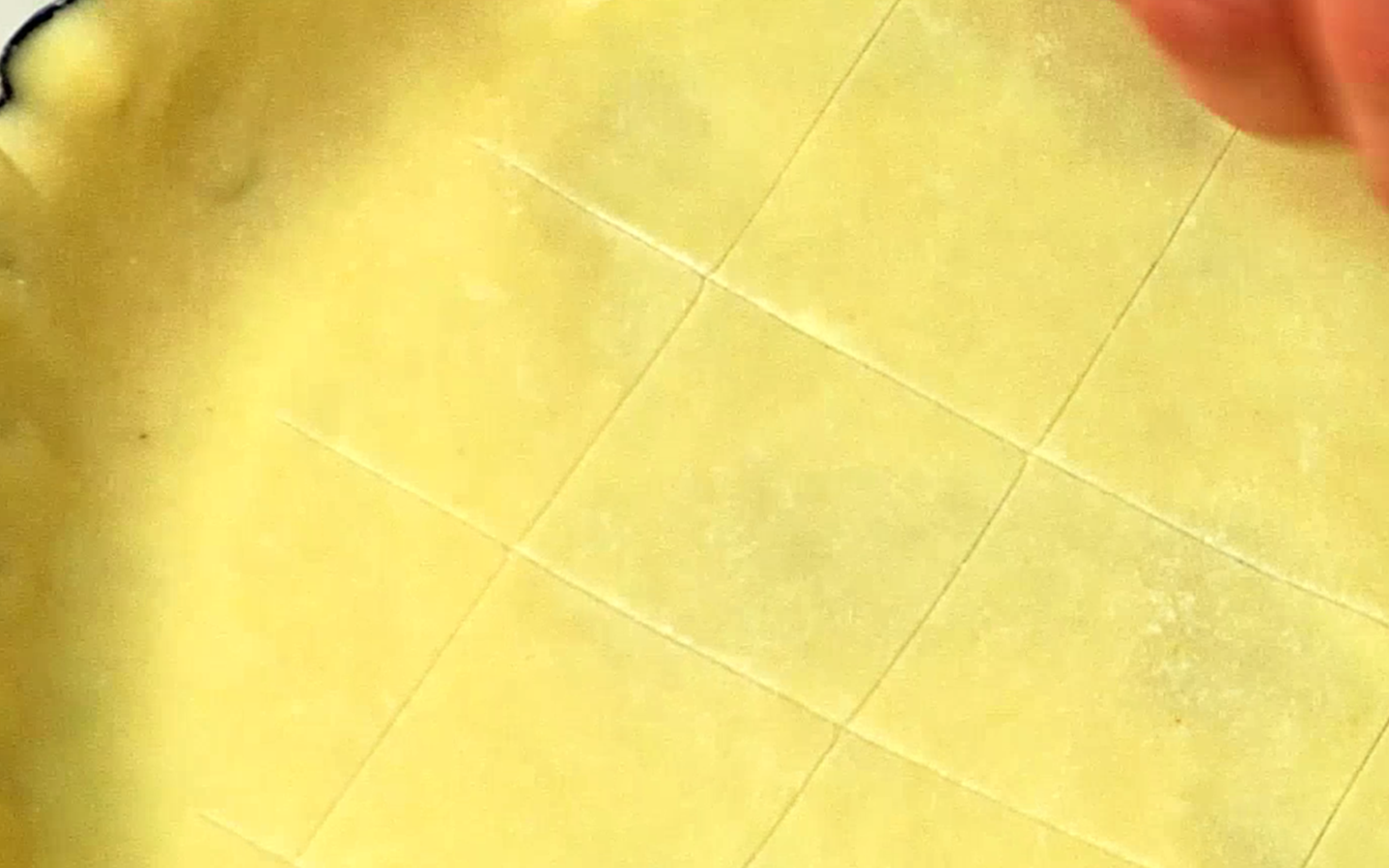 Pour in the milk/cream/Parmesan composition util it fills the bottom completely. Save some of it for the next step.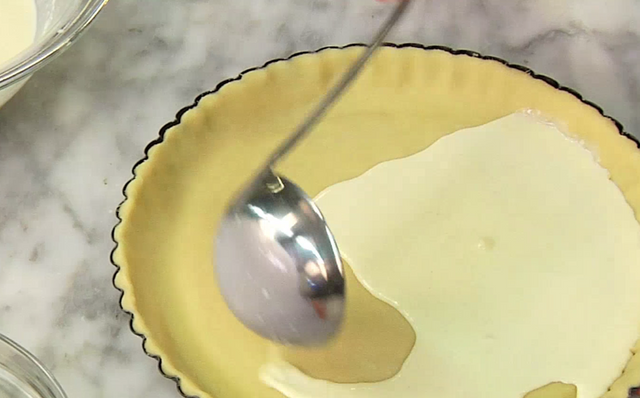 Add the vegetables except tomatoes! You're nearly finished now!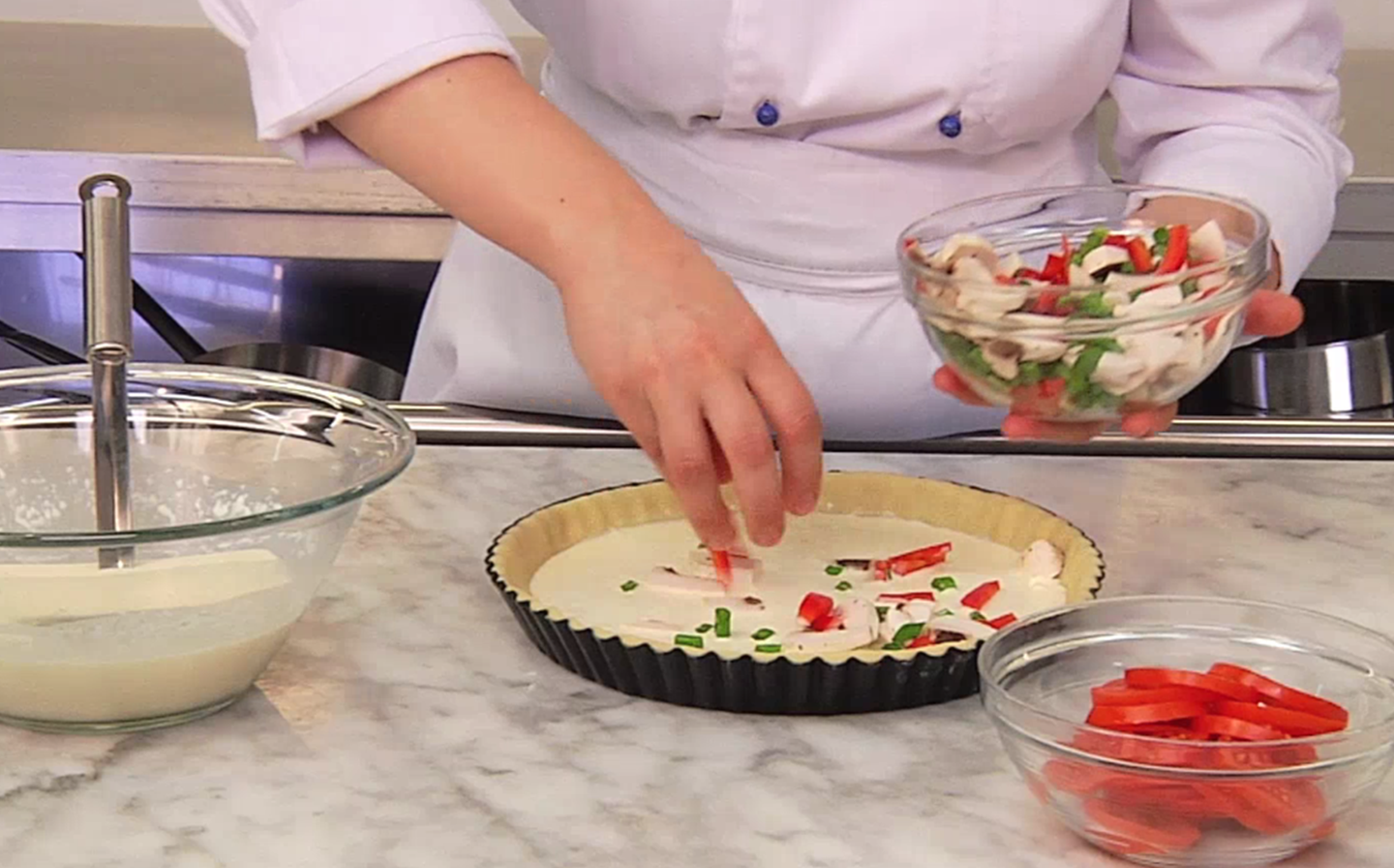 Pour the rest of the milk/cream and at the end add the tomatoes: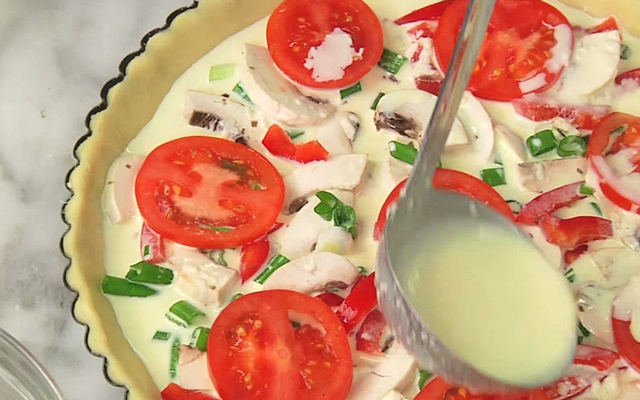 Put into the over 45 minutes at 200 degrees Celsius (oven must be pre-heated):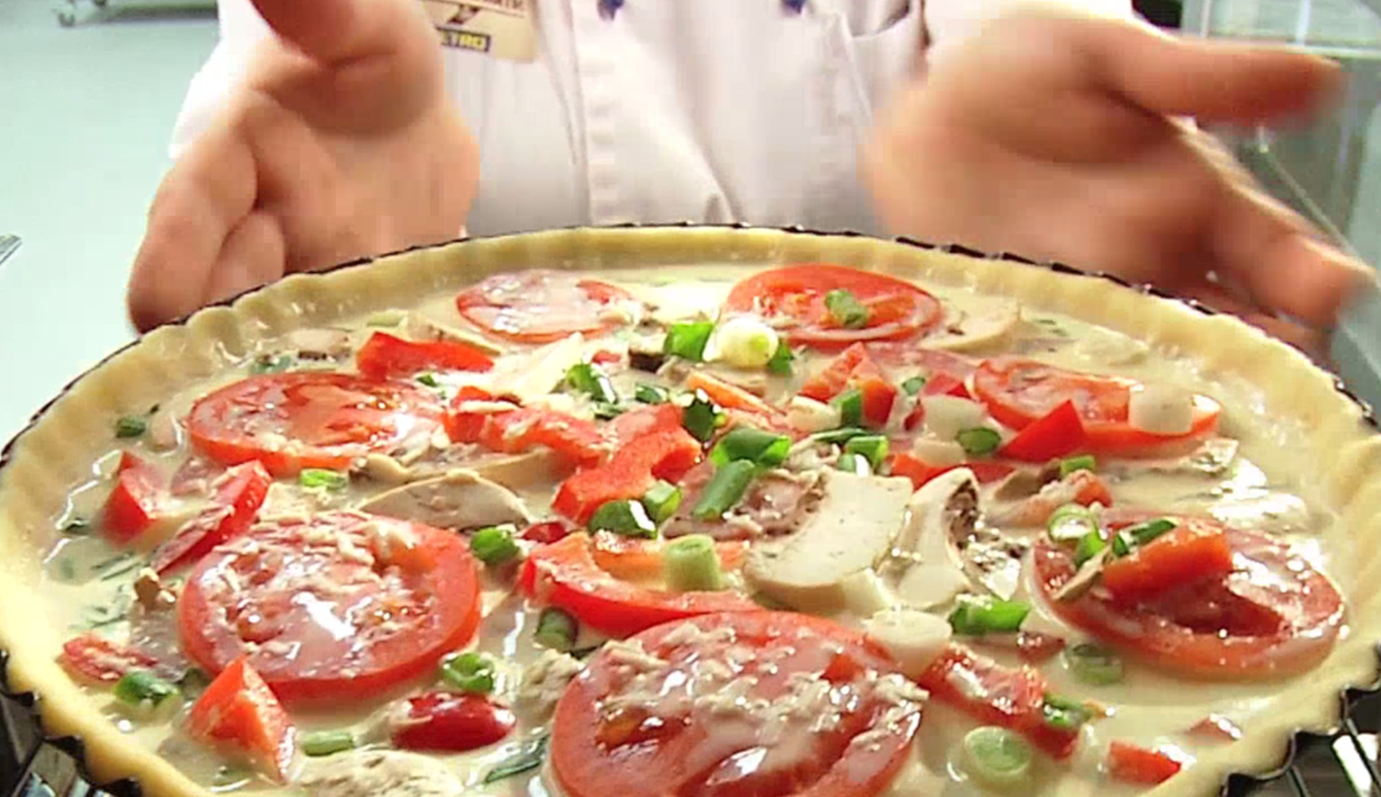 That's it!
ENJOY!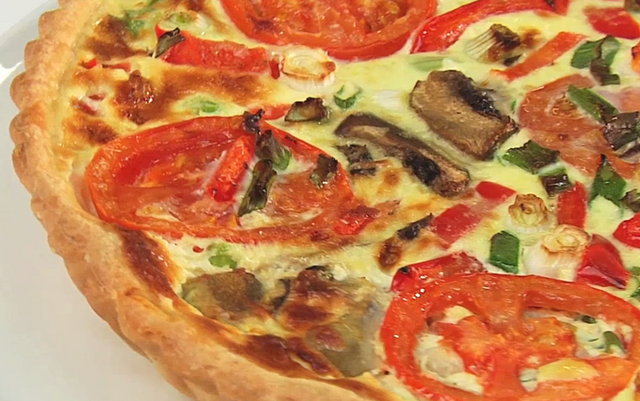 Crunchy on the sides, bit soft on the middle...mmmm: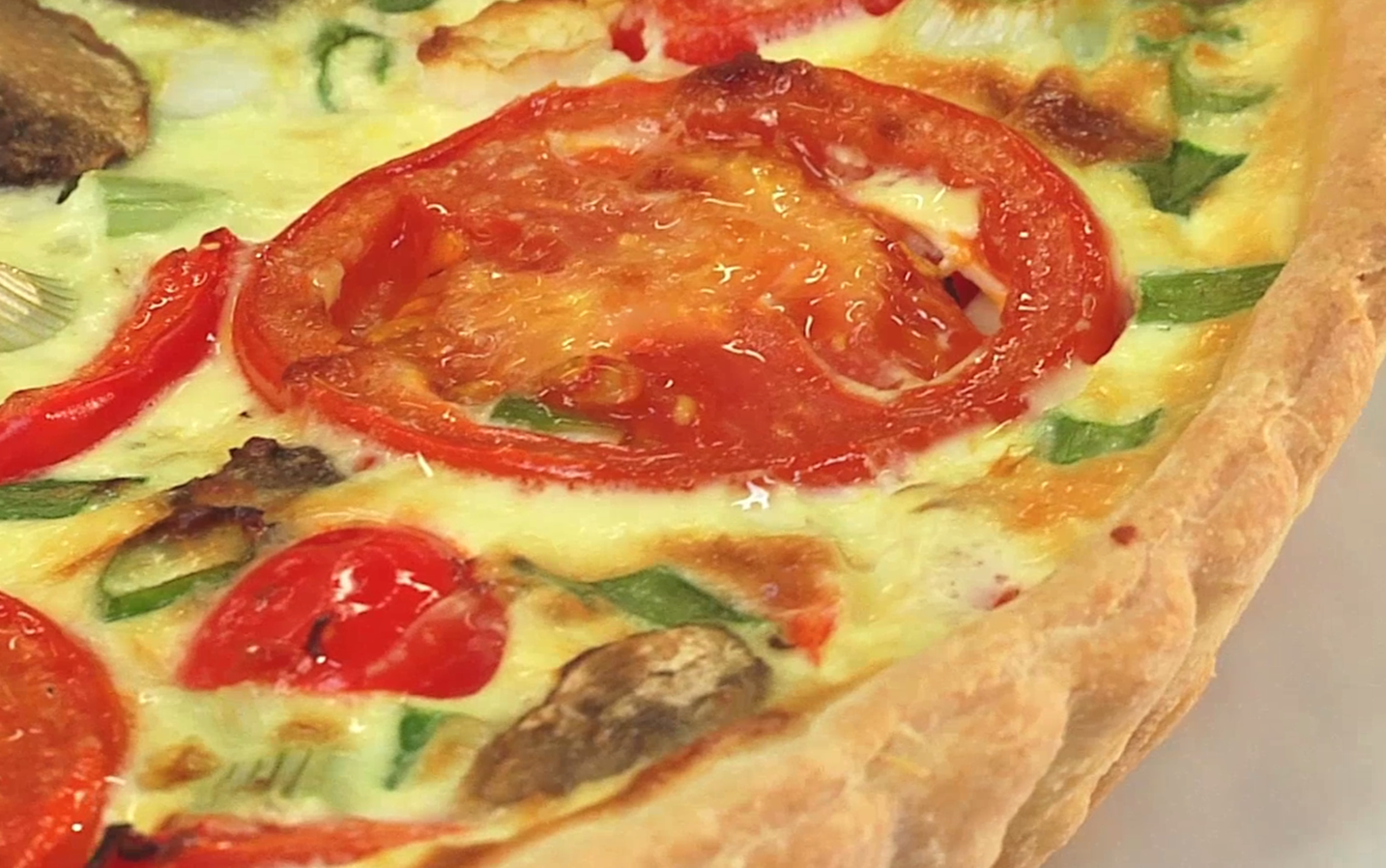 SERVING SUGGESTION (white wine, salad):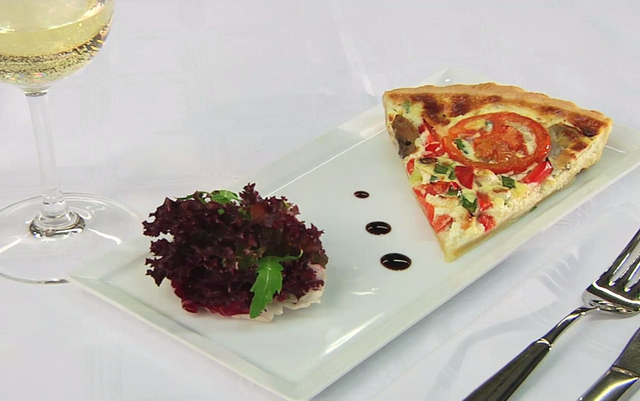 ===============
Hope you like it!
Try it out for yourself - pictures says it all! I tasted and love it!
I plan to make more of this: follow me @meonline
And up-vote :)
Bon appetit!
Adrian