I have recently seen Avengers infinity war movie and all over internet people started posting about spoilers, references and Easter eggs. What are they exactly and why are they needed. Instead people are busy finding what will the plot of next sequel. Some where people also post "leaked plots" kind of thing. YouTube is already full of fan theories about leaked plots of movies. What is this all about, I mean go see a movie, enjoy it, wait for the next part and when it comes out enjoy it too.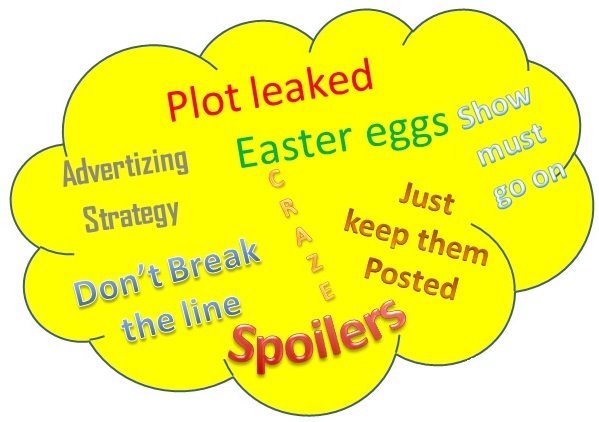 Our hunger for news and curiosity to know more and more about things in advance has led to the birth of new industry known by the name of "spoilers". Earlier when we use to watch any entertaining thing say for example a cartoon , movie or a serial, we use to see "to be continued..."followed by cast & crew info,distribution companies, sponsors, music works as the end credits. Nowadays everything is patched up with spoilers, end credit scenes or Easter eggs. All these things are strategically done, linking one story line to another, making people to crave for sequel after sequel. It can also be seen as a promotional or advertising entity that keeps audiences intact and develops a phase of excitement before the actual release or launch.
Nobody wants to spoil a movie before its actual launch therefore what we see as spoilers are just that promotional material which keeps us posted, intact and engaged. Everything is deliberately done with perfection.