Voteholdership in the Earth Nation - I declare my purpose and intention to serve to the best of my ability.
To officiate as an EARTH NATION voteholder, each EN member is asked the following questions -
#1: What is your purpose? / How will you serve?
#2: Why did you Join the EN?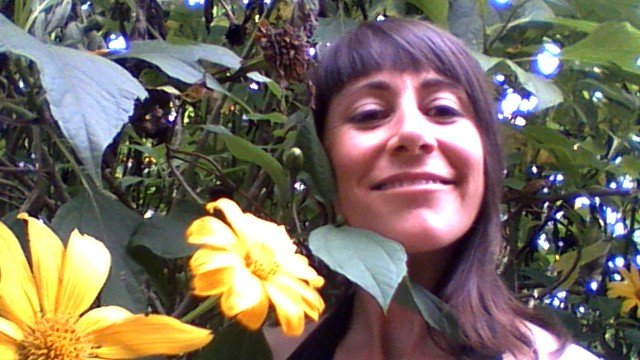 It has been voted on that each voteholder shall share this on social media - like this Steemit blockchain - to be witnessed and recorded as a living testament - to be upheld. We are also asked to permanently lock 1000 KEYS in commitment to our service to the Earth Nation.
Before I get to answering these questions, I am going to lay down some foundational awareness to set the stage and context for this post. To learn more about the Earth Nation.... www.earthnation.world, and to see our most exciting new crypto project, visit www.earthcycle.io
Voteholder Screening:
As each new voteholder comes in - the current council of voteholders assesses the alignment and asset match of the candidate. These two questions help us understand the WHY, WHAT, and Heart of the person who will have an equal vote in our collective wealth and decision making and operational processes. This is both a great honor and responsibility, not to be taken lightly - and to hopefully be seen as an access to point into one's greater purpose and expression of gifts.
Why did you join the EN?
I have been serving the global alliance that is the Earth Nation - in full alignment with my joy and multidimensional gifts - in its current iteration from it's inception. I came to EN through it's predecessors The Tribe of Awakening Sovereignty and Awakening Sovereignty Collective - asking spirit to align with co-creators that were - as active, passionate, and dedicated - as I am in facilitating the shift towards a peaceful loving world.
With the Earth Nation, my skills, experience and gifts aligned in the stewardship of laying foundational systems for:
Wise stewardship of our collective inherited plantary resources
Appropriate action in right relations towards our collective planetary health
Facilitation of sovereign empowered connected humans
Decentralization of power and wealth distribution
.....So I began in 2016 - inspiring, educating, supporting, guiding, listening, translating the work - towards - a world that truly works from the health of the human - to the meta world stage with/ as the EN.
And I have been challenged. I have been doubted. I have been met with disbelief. I have been transforming and healing. I came out of my hermited shell to serve bigger. I have remained committed and diligent. I have learned many things and grown in ability to interact with humanity and affect change, and discern right relationship.
I have learned and embodied the power in FULL TRUST of what we know to be possible as an empowered connected loving humanity in harmonious connection with Earth. I have been ecstatic in happiness.
I am grateful for all of this.
As an Earth Nation member - I believe the most important questions one can ask are:
What is in mutual benefit for the success of self and our greater human family and the planet?
And Given what is here NOW, accessible - and real, how shall we move forward towards this goal?
The first may seem like a daunting question - which even without a solid answer - the intention alone will steer us in our chosen empowered destination. At the root of this question - we ask to have awareness of the basic human needs and commonalities that most humans across all timelines and regions of the world agree on. What can we all agree on? This is a great place to begin to create a harmonious and peace-filled world......
As I focus on these things - as the base elements of a community of earthlings that is capable of thriving ! - not just surviving, I am led towards greater activation of my purpose and a collective mission where heart-centered humans live in Love.
As a Center Coordinator of Earth Nation, I honor this responsibility.
I have been wearing the shoes of a Coordinator, a leader, an ambassador, a student, a change agent, a transition - light bearer, gestating an evolutionary (system level) shift from an old- outdated paradigm to a new earth paradigm rooted in Love, acceptance, sovereignty, connection, support, health, equity, contribution, authentic living, empowered action, safety, creativity, happiness, optimal health, regenerative systems, and win-win-win ethics.
This is HOW I do it:
I keep up to date on all EN measures and proposals - to best serve a holistic system - and steward our collective assets for the highest mutual benefit of the system and our mission and vision.
I value regenerativity and beyond sustainable cooperative systems. I recognize the power of our aligned collective genius and diverse gifts.
I see the importance of ACTING, launching projects, course correcting and navigating ever greater states of aligned mastery with Source. For me - this is spiritual (non-dogmatic) - in service to a divine plan where we all succeed.
I recognize all moments to be an experiment - as a discovery into greater states of awareness and service, and empowerment of the human - even if not perfected.
I play in this knowing - relaxing into this Gift of co-creator potential.
And I listen, ask, tune, align, allow, act, integrate, assess, and listen....
I meditate in reception of the following Inquiries.....in the context of the EN.
I ask what is needed? How can the EN serve humanity and our earth home with more Love?
How can we serve our EN members and community?
How can we grow our community?
How can we best regenerate our collective wealth for highest benefit?
How can we receive more of what we need to thrive and share what we have excesses of ?
What gifts and opportunities can the Earth Nation facilitate for those who are ready to receive?
What allies and partnerships can be created, nurtured, repaired?
How can I use my gifts to the highest mutual benefit of all?
How can I strengthen and support the Earth Nation vessel towards greater impact and success on its mission?
In the Light of this Inquiry.......
What pulses strong for me - is the activation and facilitation of humans ready to steward intentional communities - living the full thriving hologram. This looks like being capable of making intelligent group decisions - listening into the center and collectively stewarding resources and wealth.
These Eco-villages and intentional communities are both regenerative in their exchange of goods and services with the greater community, the earth mother, and the world, peaceful and adept at relations, artful and spiritual in celebration, supportive and transformation, healthy and connected. In essence, shining beacons of safe havens - where one feels at home - safe, seen, purposeful and loved.
My purpose:
As a EN New Earth/ Heaven on Earth purveyor - my purpose is to live this embodiment and support others in activating their true potential - where "the power of Love, overcomes the Love of power". I hold in me the wish granted that ALL BEINGS ARE HAPPY AND FREE. I align this higher aspect awareness with daily action and in support of the system that is the GIFT of the Earth Nation.
I see my greatest asset as facilitating Earth Nation - Earth Guardian trainings/courses - preparing each other to serve as empowered ambassadors of the shift.
And So in declaration to this commitment...
I educate, share, and facilitate tools, understandings, and necessary "thriving paradigm" skills.
I listen into the center for what wants to emerge from Source's great plan.
I question for clarity.
I look for solutions.
I practice seeing win-win-wins.
I view the whole interconnected system for its health.
I steward high vibes for our community.
I share awakening meditations for our collective.
I inspire collective and individual genius, action and Joy.
I HAVE FUN.
I remain in full gratitude.
I tune and listen for next steps.
I make strategic stepwise actions.
I follow through with my commitments in a timely manner.
I practice integrity.
I practice transparency.
I practice authenticity.
I practice Love.
I continue to serve the EN project that I co-founded from the heart of JOY, EarthCycle.io
https://www.linkedin.com/in/lila-cari-star-027221160
Connect with me on Linked in!
In Loving Service, Lila*Star