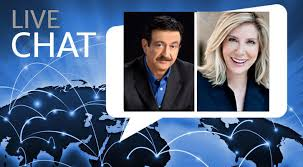 [source: coasttocoastam.com]
--I initially started seemingly quite a while ago, but it was only three months ago (when I got the email the account was officially okayed), almost to the day today, actually. I was listening to my favorite late night radio show going to sleep, that of course being "Coast to Coast AM," the stalwart radio institution built up by Art Bell, then succeeded by the excellent George Noory (yep that George Noory from "Ancient Aliens" and "Beyond Belief") as the primary, weekly host Monday through Thursday nights. They talked about all kinds of crazy phenomenal things over the years, have guests with mind boggling theories, with virtually all, at the minimum at least thought provoking. But the show I listened to a few days before the week of December 17, 2017 turned out to be fateful for in the positive sense.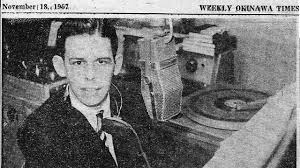 [source: midnightinthedesert.com] (Art Bell pictured circa 1962)
--Sitting hosting the nationally widely popular show was popular guest host Connie Willis (@bluerocktalk), who does (quite excellent) work with Coast to Coast, sharing her fun and fascinating stories over the past few years from everything to cryptozooilogical (Bigfoot) to now crytocurrency. She was interviewing Stan Larimer, (@stan) and she was talking about the steemit platform, steem, steemit, bitshares, bitcoin, you name it. I always considered myself to be fairly "up" on the current trends in the financial markets, but knew virtually nothing about the cryptos. I had the stereotyped thought that many still have today that, "drug dealers, racketeers, or other career criminals, or North Korean Kim Jong-Un used it as an ATM account." Boy are you wrong if you think that, and boy was I one hundred-eighty degrees wrong then.
--Today I actually remember very little from the interview that night, just that I had to get a steemit account, asap. I just remembered if I don't become a part of this now I am going to be royally pissed in the future. Stan articulated the ability for the Steem blockchain platform to handle hundreds of thousands of transactions a second, and that Bitcoin was backlogged and had a massive transaction fee because they were backlogged because their system at the time could handle relative to Steem, substantially less (to put it nicely, not intended to hammer on BTC).
--Since joining I have been floored by the level of character that has been displayed in this community. I remember a TEDTalk I watched a few years back when a gaming expert was talking about what lengths the gamer will go to get the "epic victory." How many gamers will do things for fellow gamers they would rarely think about doing in their lives outside of gaming, as many gamers would likely identify with the feeling. The willingness to bring that type of excellence to yourself while bringing along as many others who wish to fully participate in that epic victory makes this a platform to be reckoned with.
P.S. I would always recommend checking out Connie Willis' @bluerocktalk posts here at steemit, as her work in December has a very interesting correlation to the spike in users generated during that time. It's always nice when you can get any national media member on your side as an up-and-comer.