Dynacor Gold Mines Inc.
Do you invest in the stock market?
Do you have any gold mining stocks?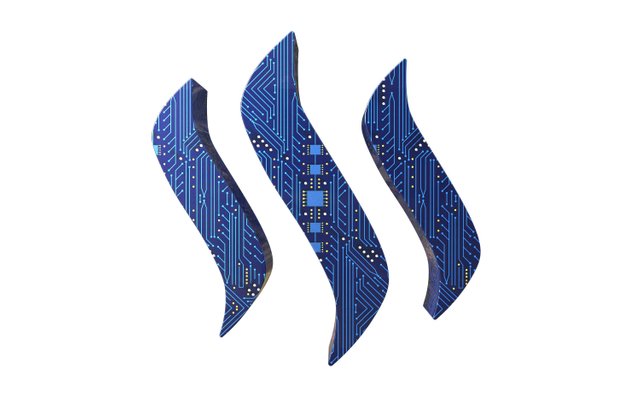 Today I share ticker symbol DNGD.F.
Dynacor Gold Mines Inc., through its subsidiaries, engages in processing, exploration, and development of mineral properties in Peru. The company primarily explores for gold, silver, copper, and precious metals. Its flagship property is the Tumipampa property covering an area of 9,756 hectares located in the province of Abancay, Peru. The company was formerly known as Dynacor Mines Inc. and changed its name to Dynacor Gold Mines Inc. in April 2007. Dynacor Gold Mines Inc. was founded in 1996 and is headquartered in Montreal, Canada.
source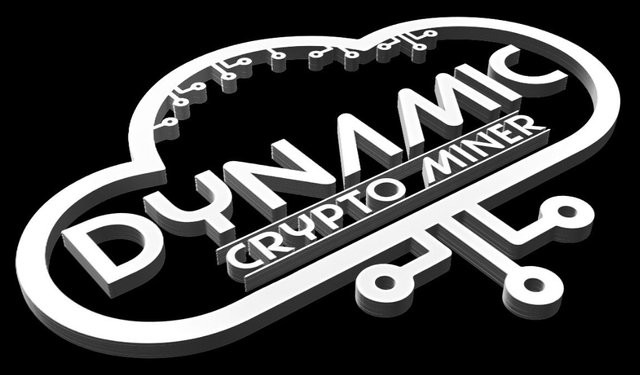 Chart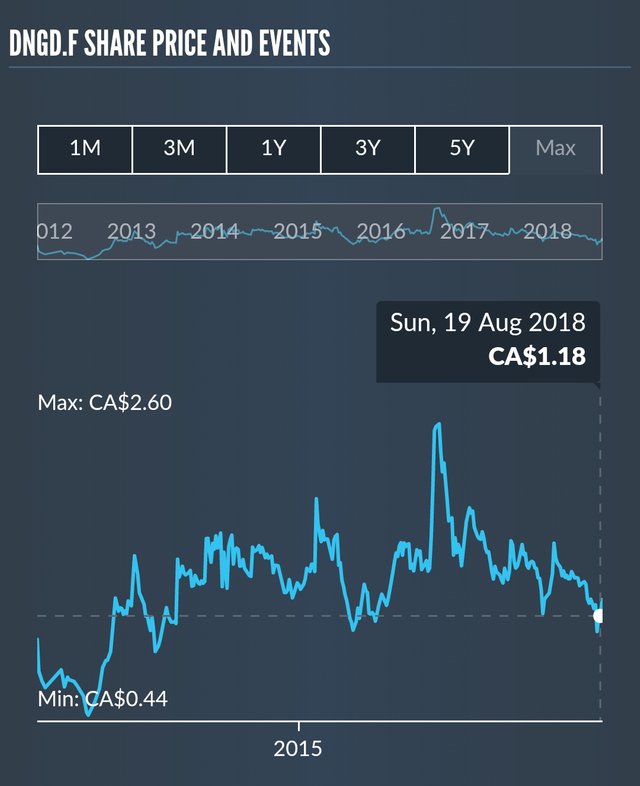 image source
This chart shows us a the price sway with the price of gold.
Details

image source
Canada has gold and we are going to dig it up!
Net Worth

image source
Notice the net worth growing upward here yet stock price is down.
Historical Debt

image source
Notice the debt nearly gone and net worth rising nicely.
Insider Trading

image source
Insiders have been selling shares off recently but not much. Time to bail or invest?
CEO

image source
Very interesting 68 & still working the mines! (Yes I know the CEO is not physically working in the mines)
Value

image source
This much difference always gets my attention.
Price via Past Earnings

Past Earnings Growth

image source
This tells me we are making money now and many other positive aspects making this investment look more enticing as we go.
Earnings Growth

image source
Everything here looks good.
Annual Growth

image source
Growth looks good, now we decide if gold will go up or down as that could make this a phenomenal investment or a loss.
Earnings & Revenue History

image source
Nothing special here & nothing bad either.
Dividends

image source
This is new to Dynacor & looks like a nice lure for me.
This is me sharing information not advice, only invest what you can afford to lose and only after consulting with a professional financial advisor.
What is your prediction for the price of this stock in 3-5 years?
Please help @timcliff achieve what he started to motivate all of us to share STEEM as an investment, HERE is my latest post & with Tims STEEM Blastoff Post you can get awesome information to help you build awesome posts. Great write ups you can copy & paste, custom designed graphics free to use. Be sure to look through comments & get the other graphics shared also. Lets share all over ssocial media networks and blog sites and get STEEM VIRAL!
Thanks For Reading


15 celebrities that will actually tweet back, so bring them & more to Steemit!
Power Up or Down & SMT Tracking Link
Buy EOS? No Thank You
Did You Ether Binge The Dip?
A Quality Curator Bot @dgi Tiers announcement video
Profitable quality curation bot @dgi, apply today
How to join the @dynamicsteemians curation trail
* You can win the @dynamicsteemians 200+ curation trail vote by commenting on steemit posts with our contests.
You get a free 0.01- 0.03 cent daily upvotes on your posts from @dgi by joining the @dynamicsteemians curation trail. (info below or click the discord link in my profile)
Thanks for stopping by please remember to help a minnow a day! Post helpful links and suggest any I should add in comments below.

If you enjoyed this or need help with @steemit, see my posts and discord links for minnows listed below & on my profile by clicking on my name.
Vote for witness yet?
(need to learn anything steemit just ask I will try my best to provide you a tutorial)

Minnow Resource Highlights

1. Minnow Booster

Curation Have You Stumped?
Curation Explained by @elsiekjay

How To Tutorials

How to welcome new steemians
How to create a discord link that does not expire
How to follow a curation trail
How to autovote another Steemian & How to Earn
How to avoid phishing sites & scammers


If you join the @dynamicsteemians (DS) discord ask for help, many are on daily to help you as we have Ambassadors from around the world here to help 24/7 with more ambassadors added soon! Interested in being a DS Ambassador? talk to @dynamicgreentk it involves helping new Minnows learn & is rewarded with small upvotes.

Please visit my other posts by clicking on my name!


* A couple of my favorites maybe you will enjoy
My favorite lyft confessional
My favorite Meme

Helpful Discord Links

Minnow Booster
Steem Repo
Steem Rural
Dynamic Steemians
Smart Media Group



Thanks for visiting, please resteem and leave a comment!