Hello DxChain Community Supporters,
DxChain team has reached several new milestones during the past month. In this bear market, every investor is suffering from a desperate lack of market confidence, and we could not have made it through without the help and support from our strong community.
We noticed that there were many concerns about the price fluctuation. We care about the price - because we care about you and our community, but we cannot engage in the secondary market. However, we will try harder on product development and business cooperation to increase the investors' confidence. Being listed on top 3 exchanges is not our primary goal, but will be achieved gradually. Thank you for your patience and support!
[Development]
On July 12, after a four-month design and development, DxChain officially released its MVP, which showcases DxChain's blockchain storage capability as promised. In this MVP, we used five nodes to build a test network, which generates a DxChain block. We set the block generation time to 30 seconds, upload a 15-byte test file, and download it.
https://steemit.com/dxchain/@dxchainnetwork/dxchain-mvp-is-live-wants-to-be-decentralized-hadoop

In July, two blockchain researchers and one more blockchain engineer joined DxChain. Our development team is working hard to continue the testnet development, and to follow our schedule to advance the development progress. You can find the roadmap of the product development on our website. https://www.dxchain.com/
[Events]
[Blogs and Press Releases]
During July, we released three articles:
[Public Sale]
There were 59,257 people applied for our token sale registration, and 26,109 of them passed the KYC/AML verification. Ultimately, there were 16,703 participants eligible for being whitelisted and joined public sale.

The public sale started around noon on August 3rd, 2018 PST, and was completed on August 6th, 2018. More than 3,200 transactions were made during 4 rounds of public sale, and eventually the project was financed with 7,393.29ETH.

DxChain was officially listed on Gate.io, LBank, and Coinsuper - three of the premier global cryptocurrency exchanges. Thanks again for your overwhelming enthusiasm and contribution.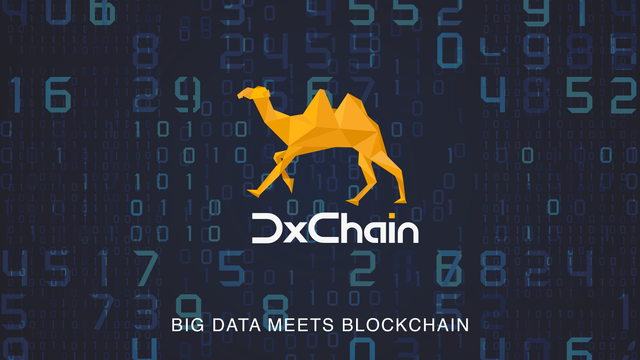 With regards to DxChain:
A Decentralized Big Data and Machine Learning Network Powered by a Computing-Centric Blockchain.
Website: https://www.dxchain.com/
Telegram: https://t.me/dxchain
Twitter: https://twitter.com/DxChainNetwork