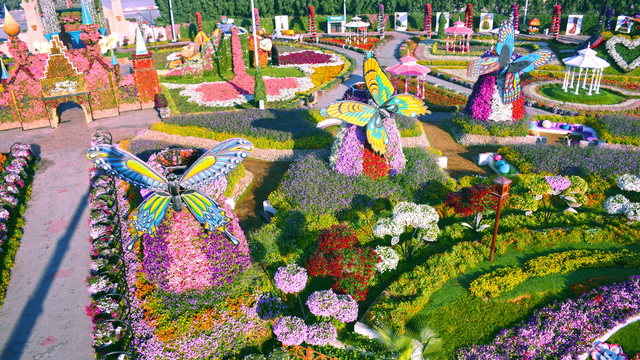 Source
The garden is located in the district of Al Barsha, and it covers an area of ​​72,000 m2. you must visit Dubai. You can enjoy the scent of millions of flowers in this beautiful floral park, making it the largest garden in the world.
Dubai's Miracle Garden opened in 2013 on Valentine's Day. Since then, it is constantly evolving and hosted in 2015 the Dubai Butterfly Garden which is the sanctuary for more than 15,000 butterflies.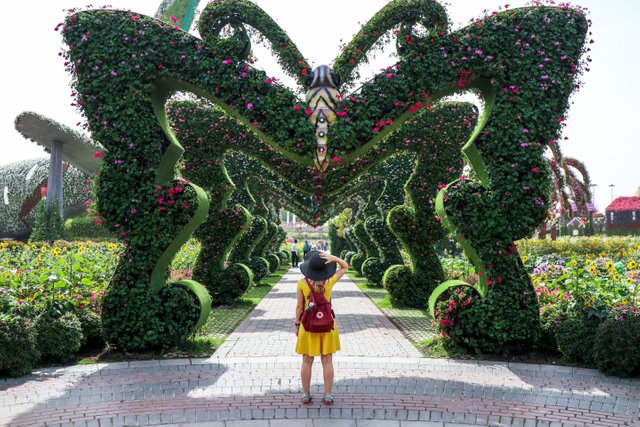 Source
The Dubai Miracle Garden is really not a garden like any other. Indeed, flowers are very often arranged in 3D to give relief and draw shapes. We find in particular Disney characters, castles and houses.
The great interest of this garden is this unique decor. In addition to being a pleasant place to relax, the Dubai Miracle Garden also offers an incredible visual experience that you will not find anywhere else.