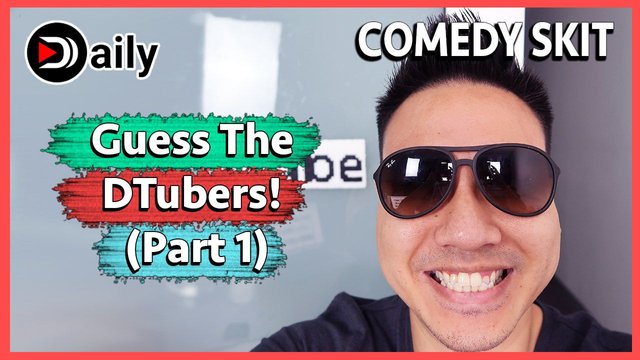 ---
Can you guess the 4 Dtubers who I am impersonating?
Comment below if you want me to take a shot at impersonating you in part 2 of this series!
THANKS TO @liveyourdream for suggesting this as a series
Please say hi! I'd love to meet everyone on here and talk about cryptos and life 👊
Have a lovely day and hope you join me on this epic journey #GoSteem
My Steemit Profile - https://steemit.com/@kevinli
---
Background Music by Epidemic Sound
https://player.epidemicsound.com
Join the DTube discord:
discord.gg/dtube
---
MORE COMEDY SKITS
Explaining The Blockchain To Different People

The Perfect Steemit Commercial

GIT GUD SCRUB! (DTube Secret)

When You Can't Find Your Camera!