✨ Hola Wirigamers! Qué tal? Bienvenidos a otro Gameplay en Español de CODE VEIN ✨ Hoy tenemos el capítulo número 21 y el final del juego!🔥 Sí, así como lo oyes hoy tenemos el capítulo final de este majestuoso, brillante y más palabras sinónimas de fantástico porque...se lo merece y chapó por el juego. Mi valoración y puntuación personal es de un 9.5
En el anterior capítulo lo habíamos dejado justo antes de la puerta final de las instalaciones en donde nos encontramos. Detrás de estas puertas estaba Silva esperándonos para efectuar nuestro enfrentamiento final. Hemos peleado contra él en sus dos formas. Una en la versión " ReyCalavera" y la segunda la versión "El Inmaculado". Tras derrotarlo en su primera forma empezó a absorber más reliquias para transformarse en un peazo bicharraco. Personalmente me gusta más, en cuanto a la estética del cuerpo, su segunda forma, pero en cuanto a la cara prefiero la primera.
La cara de la primera forma era muy fea que no me ha gustado para nada. Así que imagínate como tiene que ser la segunda...Lo hemos derrotado con cierta comodidad. Hemos muerto solo una vez y en el segundo intento lo matamos. Incluso yo mismo me he sorprendido porque he notado que he mejorado bastante en el juego y utilizaba muy bien las habilidades para esquivar los ataques del boss. Muy contento por eso y terminamos el juego. El juego finaliza en una escena en la que aparece nuestro protagonista (WiriVein) absorbiendo las reliquias de Silva y sentándose en el trono para mantener la barrera de la Neblina Roja. "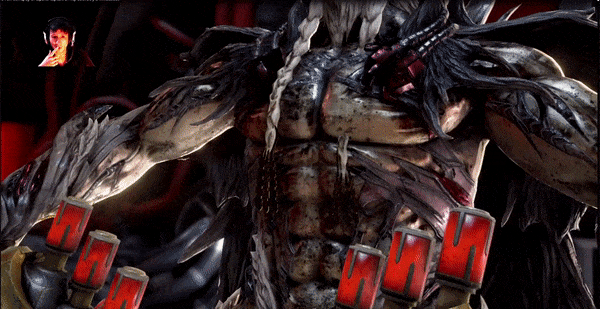 Primera forma de Silva "Rey Calavera"
Fuente: Mi propio gameplay.

Hubo un subscriptor que me dijo que el bicho que apareció en un capítulo tras desaparecer la Neblina Roja, corresponde al mundo de GOD EATER. God Eater es una serie animada y también un videojuego en el cual abundan monstruos llamados Aragamis. Por lo visto Code Vein pertenece al mismo mundo que God Eater. Esto no lo sabía y esto me ha dejado sorprendido. Me gusta mucho la serie God Eater, pero cuando este subscriptor me lo dijo ahora me encajó muchos conceptos del juego. Estoy asombrado y le doy las gracias.
El final me ha parecido así como..."bueno", me esperaba algo más personalmente. Sé que el final que hemos hecho nosotros es el final "regular". Hay otro "bueno" y otro "malo". Desconozco si habrá otros finales alternativos. El final "bueno" se consigue tras haber restaurado todos los vestigios antes del enfrentamiento de cada uno de los Sucesores. Si lo hacemos estos personajes después reviven. Nosotros hemos revivido a 2 de 4 sucesores.
El final "Malo" supongo que sería NO resucitando a estos sucesores. En este final se ve a WiriVein sentado en el trono durmiendo mientras que IO, estando a su lado, se queda al lado suya y se convierte en una estatua.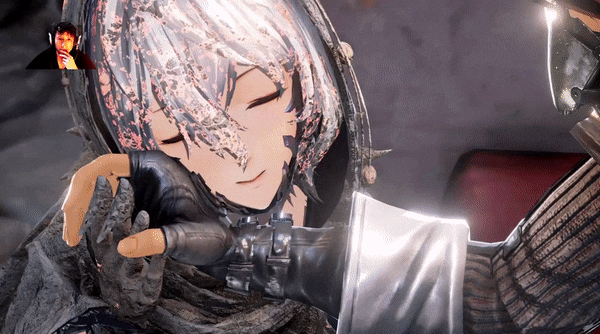 Una de las escenas finales del juego.
Fuente: Mi propio Gameplay.
Aquí termina el juego. Es decir, el juego no nos cuenta nada más sobre qué pasa después con nuestros compañeros, Louis, Yakumo, Murasame, Coco...qué sucede en el mundo...no lo sabemos, entonces intuyo que habrá una Segunda parte o lo deja abierto de manera que se pueda continuar con su historia. Tiene muchísimas posibilidades y si encima está ligado con el mundo de God Eater pues ni te digo.
Como ha mencionado antes, mi puntuación es de un 9.5, no le doy un 10 porque en el final me ha faltado algo más y porque se me ha hecho corto! Aunque un juego se te haga corto, este punto es bueno ya que los juegos que se te hacen corto y tener esa sensación de "querer más" es una muy buena sensación. Significa que el juego ha sido muy bueno, adictivo y esperas con más expectativas de que haya una SEGUNDA PARTE.
<div class="text-justify"Hoy hemos terminado este GAMEPLAY del canal, estoy muy contento y estate pendiente a mi próximo juego! ¿Cuál será? De momento es un secreto. ¿Tienes alguna idea? bueno eso lo verás en uno de mis siguientes posts.
Nos vemos y hasta luego WiriGamers! Well Play!!😎😎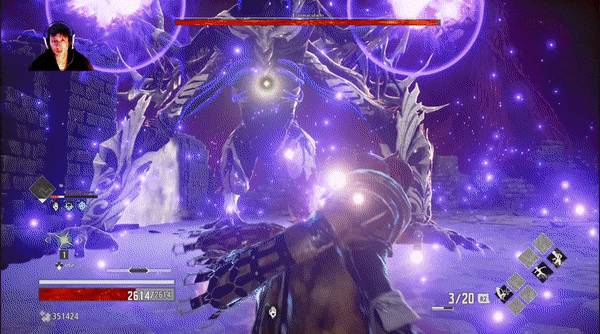 Segunda forma de Silva "El Inmaculado" 😆😆
Fuente: Mi propio gameplay.

Code Vein es un juego que se ha estrenado el 27 de Septiembre de 2019 desarrollado por la compañía Bandai Namco Entertainment. Es un juego magnífico, espectacular y majestuoso a nivel de gráficos y de jugabilidad. Es un juego de acción de rol al estilo Dark Soul o Nioh entre otros. Está disponible para todas las plataformas, desde la PS4, Xbox One hasta Microsoft Windows.
Code Vein is a game that premiered on September 27, 2019 developed by the company Bandai Namco Entertainment. It is a magnificent, spectacular and majestic game, because of it's graphics and gameplay. It is a role-playing action game Dark Soul or Nioh style among others. It is available for all platforms, from PS4 and Xbox One to Microsoft Windows.
La historia se sitúa en un mundo apocalíptico en donde la humanidad ha quedado prácticamente aniquilada y gran parte de los supervivientes son humanos "resucitados". Estos resucitados son inmortales, pero para sobrevivir necesitan beber sangre.
The story is set in an apocalyptic world where humanity has been almost annihilated and many of the survivors are "resurrected" humans. These resurrected are immortal, but to survive they need to drink blood.
Son como una especie de vampiros y necesitan "Perlas de Sangre" que crecen en unos especies de árboles de los cuales brotan esas perlas. Si los resucitados no consiguen saciar su sangre, se exponen a un estado de locura y se pueden convertir en "perdidos". Son resucitados que se convierten en una especie de demonio que entran en un estado de frenesí, transforman su cuerpo y atacan a cualquier que pase delante de ellos independientemente si es un familiar, amigo o no. Una vez que se convierte en perdidos no hay vuelta atrás.
They are like a kind of vampires that needs "Blood Pearls" that only grow on some tree species from which those pearls sprout. If the resurrected are unable to quench their blood, they are exposed to a state of madness and can become "lost". "The lost" were resurrected humans that now have become some kind of demons who enters a state of frenzy, they transform their bodies and attack anyone who passes in front of them regardless of whether they are a family member, friend or not. Once he becomes lost there is no turning back.
Puedes adquirir el juego a través de Insta-Gaming.
Download the game by Insta-Gaming.

❤️ Sígueme en Youtube ❤️
🌟 Sígueme en Twitter 🌟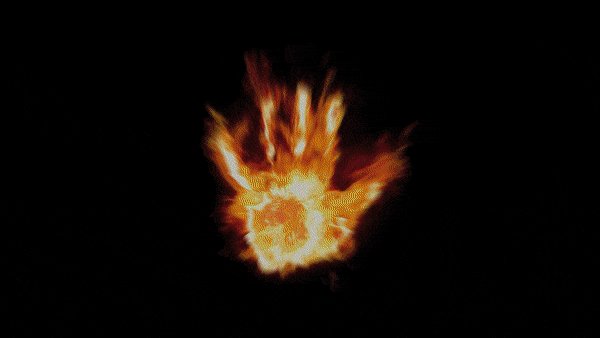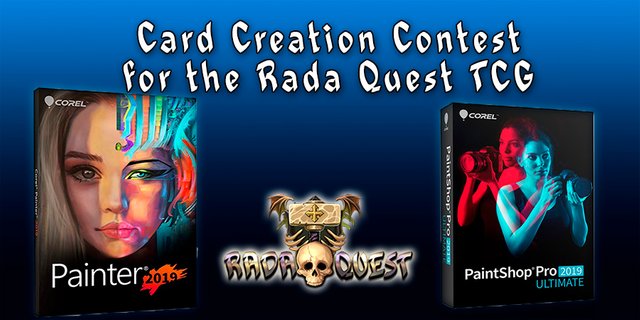 Source
---
▶️ DTube
▶️ YouTube