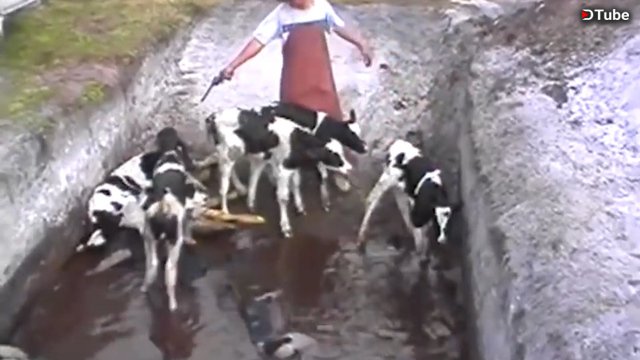 ---
Many people don't realise that the dairy industry is responsible for huge numbers of deaths of young cows who are 'surplus to requirement' for the dairy farms. Cows don't produce milk magically, they are artificially impregnated constantly to keep them producing milk. Generally, when the calves are born, they are killed as they aren't useful in many cases to the farm. What kind of hell is this for a living MOTHER?
I am reminded of concentration camps and images from Medieval drawings of hell designed to frighten people into conformity. Except this is happening now, every day - so that people can drink cow milk! We don't even NEED cow milk.. Do you honestly think that humans evolved to need milk from another species? REALLY?
Nut milks are FINE - they taste great and you can make them yourself.
If everyone were to see this, the world balance would tip - but you won't see it in the mainstream due to corruption and corporate sponsorship by the wrong people.
---
▶️ DTube
▶️ IPFS