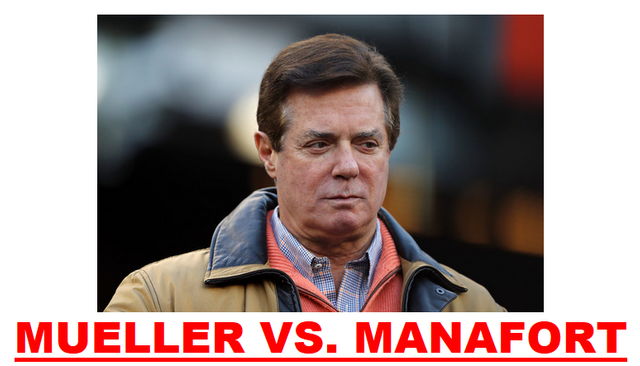 ---
So here we are... An indictment for something??.... But what is it going to be for? Many people are speculating it will be for Manafort because he moved some money around that he earned in 2012 to 2013.
Mueller has deep connections to the DNC/Comey and has consistently let Democrats off the hook. He is an extremely partisan person that is pro establishment and is a dangerous guy. He should be fired right now due to all his conflicts of interest.
This indictment will likely add another year or 2 to this stupid process of investigating "anything and everything" that we all know is fake, but nonetheless, I go over some details and read the news so we can stay up to date.
Bitcoin Cash - 1Fstdc3KgU382rzH5aHxqzVSGM2oieDdiw
You SHOULD delegate some Steempower to me :) :) I vote on important topics to help keep the InformationWar alive and well, so that we know the truth!!!
Check out this guide :)
https://steemit.com/minnowsupportproject/@justinchase/how-to-delegate-steem-power-in-under-1-minute-and-how-much-you-should-delegate-to-minnowsupportproject
http://nypost.com/2017/10/28/robert-mueller-should-resign/
https://www.nbcnews.com/politics/politics-news/grand-jury-approves-first-charges-mueller-s-russia-probe-report-n815246
http://thehill.com/homenews/administration/357700-trump-calls-for-investigation-into-clinton-russia-ties
https://news.grabien.com/story-mueller-probes-first-act-leak-cnn
http://www.cnn.com/2017/10/27/politics/first-charges-mueller-investigation/index.html
https://www.buzzfeed.com/jasonleopold/fbi-probe-of-paul-manafort-focuses-on-13-suspicious-wire?utm_term=.mkQZGldZO#.ye78owz8E
---
▶️ Watch on DTube
▶️ Watch Source (IPFS)