Dtube!!! Is it going be a competitor of YouTube ??? My honest review...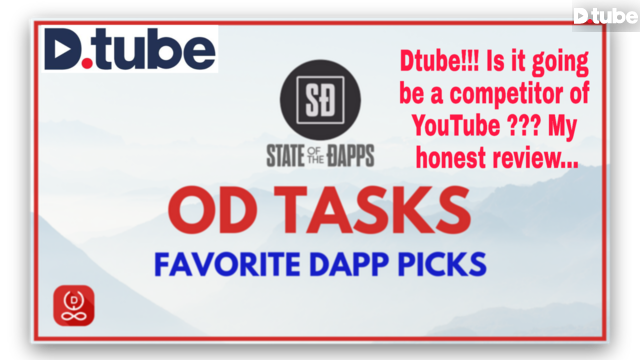 ---
Nowadays the platform I'm using most of the time along with steemit is dtube. It's my kind of YouTube where I can share my daily activities with all other. Today I'm here to share my honest review about dtube.
We all know dtube was created to become an alternative to YouTube. Dtube gives us options to watch any video uploaded by dtubians and also allow us to upload our vlog. We can also share our liking and disliking by posting comments. For doing all this we are getting paid in terms of crypto currency 💴.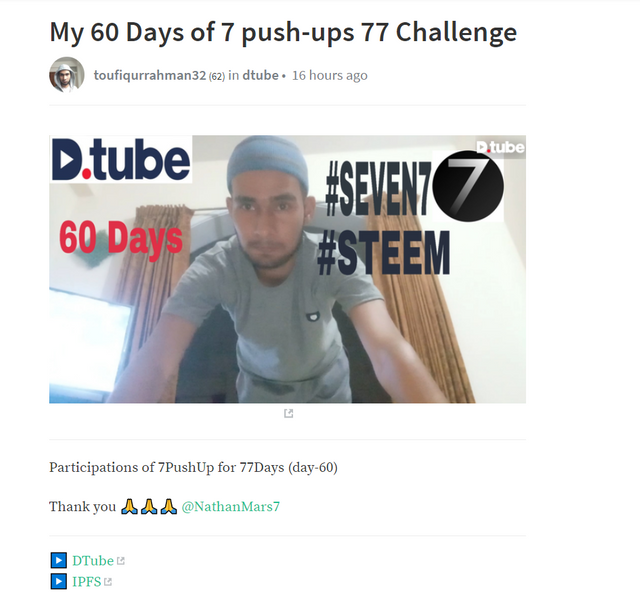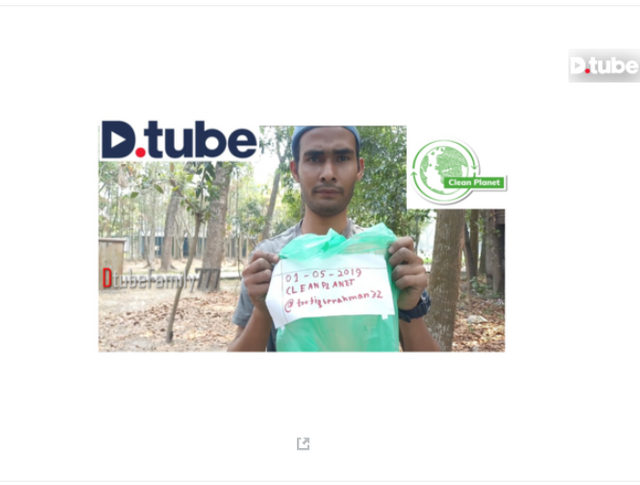 Now I would like to inform how I started in dtube. I came to know about dtube from steemit. My first formate of sharing was blogging in YouTube. So I thought I can start with uploading videos. That is how I can reach to more people. How to join dtube?? Now I would like to make it clear...
If you have a steemit account you can join dtube. The thing is required is the posting key. So when you post a video on YouTube your video is posted in steemit. At first click on the upload button then select the video you want to upload, then upload a snap that describes the gist of the video. After that give a suitable title and description. In tags you must include the tag dtube. At last press the submit button.That's easy it is.
Best thing of dtube is you can reach your desired attention within a very short time. Nowadays in YouTube there are a lot of regulations. So as a new comer you will face many challenges. Also in dtube there a no hidden algorithms so you have nothing to think. If your content is good you will earn more and gain more popularity. As your post is public you can reach to many people.
Another good thing is that there are no Boring advertisements on dtube. If you want to advertise anything you can do it in your video no obligation. So chill...
The things I don't like about dtube is that as it is a decentralised platform and its run on steem blockchain it can not censor any video. Again it also cannot impose any guidelines. As the users are the controller they can manipulate your popularity or earnings by upvoting or downvoting.
Taking all these in consideration now I would like to give a conclusion. Dtube is my favourite not only because it is easy to use but also it is a place where I can share my thinking's, activities etc. For doing this I'm being paid. As a student it means a lot to me. I can use my spare times in best possible way. So I would say that dtube brought a lot of change of mine. Now I can talk in front of tons of people, dtube gave me that opportunity. I pray this platform should shine in its own features. Long live dtube.
Best wishes.....
YouTube Version-