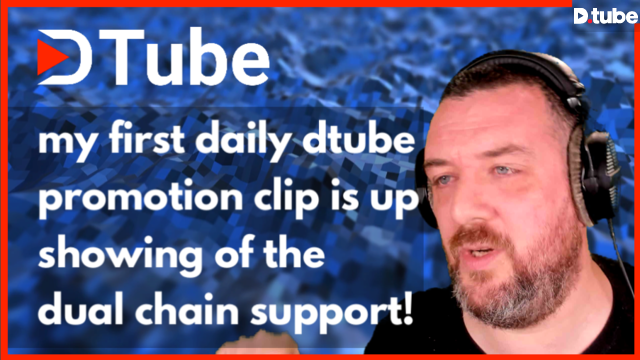 ---
I love playing with video/templates — like it's my favourite thing.
https://twitter.com/philcampbell/status/1160866900852838401 — take a look, give it a like and a retweet if you liked it my fellow tuber/steemians! :)
Of course there is a lot more to learn with video, there always is but I try and go with what the current 'META' is and that's these kind of promotional videos that most people are used to (aka. Instagram) and so I went with the muted titles and a quick video to show a 'feature' of the @dtube blockchain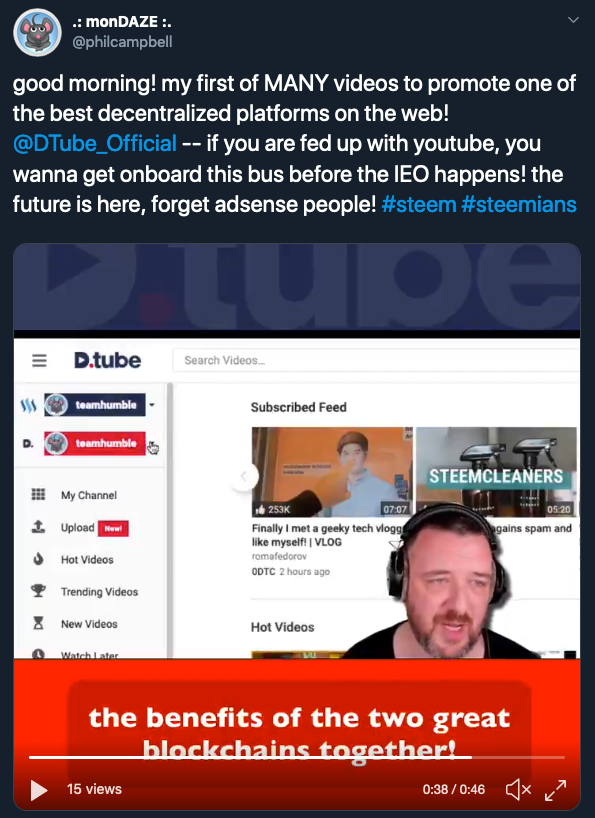 With a fairly structure ad budget behind it I could really start to get some traction on these and while I can't afford that right now in the future that's certainly going to be the way I raise awareness about @steemcasting (my own project for building my own tribe/smt on the blockchain — the reason I stay around these parts still blogging for zero rewards ;)
The future is decentralised, it has to be, nothing centralised is gonna survive, including jobs, food and the climate.
Anyway, I hope you liked it, I'll see you for tomorrow for another, what do you think I should talk about in 60 seconds about the dtube/avalon blockchain tomorrow?
Don't forget to give my witness server a bump if ya wanna?!

---
▶️ DTube
▶️ IPFS