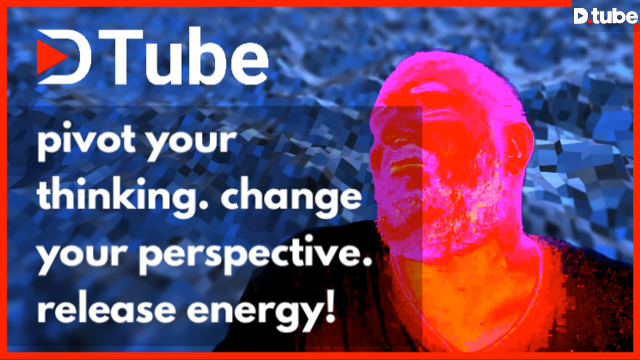 ---
We have 15.6 hours of light today so that's the amount of hours I'm putting into work today, from sun up to sun down and some pauses in between i'm really aiming to get those early starts locked down — these are the seasons to be building and while bitcoin is on the green upwards train that's always a good time to get my head down and crack on!
I put up a post either yesterday or the day before which got picked up by a hunter on steemhunt and also @taskmaster4450 which gave me an extra boost this morning that i had communicated it fairly well — i had taken the project, pivoted and then decided what areas my tribe was gonna focus on!
Show me the money!
Nothing runs on fresh air, things cost, bills have to be paid so instead of the hope economy of running ads in the show i realised that i had to change my perspective and relationship with the money side of what i was trying to achieve — i had to park the creativity explosion and get the money locked down, how was i gonna sustain kit upgrades, connection, and to afford me the time to be able to pull this MVP together?
In changing the energy i realised that i did'nt want to go do the ads route, in fact if anything i just wanted to use the existing methods that streamers use to bring in income, the time watched, the minutes watched, the subscriptions and side hustles of a store and products! — it was staring me in the face the whole time, i wonder how many streamers re-invest their money into building out communities outside of the platforms where they make income?
Looking at twitch and YouTube it's obvious to me that a lot of the content creators and streamers don't have communities that exist outside of it, if the channel get's nuked they are screwed! Most of them do have additional things like discord so moving platform should not be an issue and while you have to build up the subscriptions again (which effects your income) as long as the content is good the viewers will come back.
I certainly see a tribe/frontend focused around videos over text, live embedded streams, somewhere between the nitrous (steem-engine) and the originally modular approach of SMT's (like the comments block that was touted) — the stream 24/7 should be front and centre!
So now we grind it out
I've been getting back into my course creation again and I'm certainly keen on building out those overlays and custom configurations for streamdeck, there is certainly a marketplace for people to pay me in stream/fiat (gumroad) for that stuff so that should help me stack steem power to help the community with upvotes when i decide to do something with the steem engine VLOG token.
I don't mind putting my own money into these things if they are passion projects that i love to turn up to do on a daily basis, certainly beats fucking water cooler chat in offices and commuting trips to bullshit meetings and time wasting right? — put the hours in, stack the digital assets, diversify where those things can be bought, we have the tools to be able to do it. No brainer!
Change your perspective, reduce looping!
Moral of this blog post and video that if your stuck just spinning your wheels it might be time to stop and change the attack vector, look from a different angle of approach, a little perspective shift can bring a blur into focus — take the time to reframe your relationship with your goal and you might find that the energy will flow a lot easier if you stop trying to affect the outcome before you even get off the ground!














pinterest epic wins pinboard → brand advocate for nokia, 1000heads, verisign → won vloggie for node666 (san fran 2006) → television for time team history hunters 1999 → sold me.dm to evan williams in april 2011 → went to phil campbell, alabama to help raise money after tornado (was on sky news, bbc news)→ CNN for sxsw 2013 about austin sxsw → video chat with robert scoble → music video can you spot me?


---
▶️ DTube
▶️ IPFS