You are viewing a single comment's thread from:
RE: My Local DTube IPFS is Up & Running (1TB) - Help Decentralize DTube!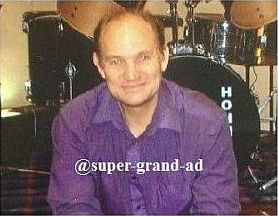 Hi ipfs01
I have IPFS and you are the first tutorial that I understand
I have videos on dtube But struggle to get them to play once uploaded
I have IPFS uploaded and an mp3 that plays using raw on my
public localhost 8080 But I have Not pinned it.
I own the © on the mp3 and free share the rock n roll song
the song is also on dsound via steemit
Here is a link to my localhost - copy and paste from here as steemit won't display the link
http://
localhost:8080/ipfs/QmdJqGKy8kXJDAk5WAay2zrrsAjY63K4ntuducxsNuT9bx
If you can not play or download the mp3 from the above link
that is because my computer is off
I know nothing of python script writing, Could you recommend a youtube tutorial?
Also You have upvoted @super-grand-ad
On my post
https://steemit.com/dtube/@super-grand-ad/a25yuvkz#comments
But you left no comment.
Thank you for the upvote
I also Followed you -
See me in your followed alphabetical list -
RIGHT CLICK THE LINK BELOW
Click - OPEN IN NEW TAB
See the new tab at the top of you screen
OPEN the new TAB
https://steemit.com/@ipfs01/followers
Anyone that upvotes and replies me
@super-grand-ad
I upvote for upvote
Reply for Reply ☺♫
Resteem for Resteem
I will keep in touch ☺♫
Here is a link to my latest Post
https://steemit.com/blog/@super-grand-ad/my-bitcoin-valve-i-have-been-watching-it-grow-and-this-may-make-you-smile
I am also upvote 33 on your latest post
Don't forget to Upvote this Reply - Thank You -
Have a good day from @super-grand-ad