---
Hello dear Steemians !
Just the usual day ... Me filming the video for Steemit and my cat trying hard to make an appearance in it ! :D I firmly believe that this was the exact thought process in his mind when he heard me preparing to make a video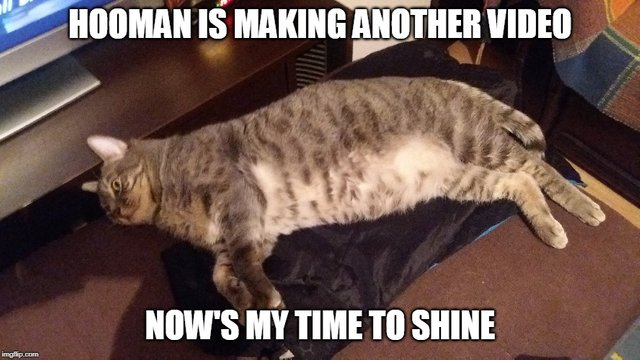 Although i will give him that his jump was well timed and enhanced the video and the groove . At least all those years of listening me play had some purpose :D Other than that , i am in the state of playing where i'm trying not to shred unless i feel super strong urge to do it :D These days i focus on building motifs , and transposing them down the scale or an octave up or down , to create kind of ''hooks'' so to speak . I was also very pleased to see the god rays appear , the natural light was very kind to me today :)
Oh , and somebody please remind me to comb my hair before filming another video .
Cheers !
---
▶️ DTube
▶️ IPFS